Courses by our Partners
Sales Stars Server Training
The turn-key training system that will turn your entire staff into selling machines.
You Need this Course
Double your restaurant's sales and reduce turnover.
Ensure efficient operations without spending all day at your restaurant.
Build a «dream team» that will rock your service.
Improve the skills of servers, bus staff, hosts, and every person on your payroll.
What You'll Learn
Tools and resources that will set you on the shortest path to profits.
Tactics of creating a better customer experience, increasing the restaurant's sales and employees' tips.
Strategies that help to create a team culture that keeps staff happy and lowers turnover.
Programs for daily staff training that lower your team's resistance and ensure effective learning.
What You'll Get
Access to 4 online training modules
Full-Service or Fast-Casual/ Food Truck versions
Pre-shift planner
Staff training workbook
Meet Your Coach
Roger Beaudoin is a 25-year veteran restaurateur, who founded and operated 4 high-volume restaurants. Now a personal restaurant coach, host of the Restaurant RockStars Podcast and noted industry speaker.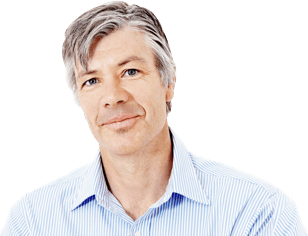 Dick Grotton
Maine Restaurant Association President and Executive Director
"Roger Beaudoin has created a great restaurant staff training program. It's simple, down to earth and it works!
Roger is a successful industry veteran and his Sales Training Program is a fabulous resource for every restaurant. Roger is the "Real Deal" and his product is a real value".
K. Wells
Owner and manager of multiple restaurant over 15 years
"With 35 years of experience in operating restaurants from top to bottom I can say Sales Stars Server Training is perfect for any restaurant wanting to increase sales, profits and their guest dining experience. It's perfect for your servers, managers, and guest.
Your servers will increase their tips, your guest will have a knowledgeable server providing a great dining experience, and management has a standard to follow up and train on.
If you follow the program it should pay for itself immediately. Sales Stars Server Training will give you what you need to train the difference."
Rob Cronin
Owner Zoe 75 Hailey Idaho
"Sales Stars is a powerful training tool for restaurants. We are seeing increased sales and a higher level of customer service. Our front of house team is excited about the training and making more money which we see aiding staff retention. I would recommend the Sales Stars Program to any restaurant seeking teamwork, higher sales and better service to customers."