Opening a bar and becoming a successful entrepreneur is not as difficult as many people once thought. This is a profitable business that pays off relatively fast, though, of course, it needs proper organization. There is a cool bar in almost every city, where everyone wants to be on Friday night. If not a single bar name crossed your mind immediately, then you have every chance to create the dream place yourself.
Yes, there is always competition, especially in capitals and other large cities, but we live in an era when people get bored really fast, and more and more want the newest place. So, go for it! Give your future customers what they crave! But first, do some research. Here is the ultimate checklist with steps to opening a bar in Mexico. Do not ignore this.
What Do You Need to Know About Starting a Business in Mexico?
Let's start with the obvious: Mexico is the second largest economy in Latin America and forms a bridge between North Central and South America. This puts Mexico in a really advantageous position. Its recent commercial success can be put down to a few basic factors:
12 Free Trade Agreements (FTA) with 45 countries

Immense labor market

Economic growth

Developing tourism industry
In the last couple of years, Mexico has self-evidently evolved, becoming transformed into a country where entrepreneurs have the proper conditions for building a business. As mentioned in our little checklist just above, the number of tourists is growing from year to year and we can frankly say this doesn't surprise us! With all those beaches, amazing nature, luxury hotels and skillful service!
All these people need a cool place to chill out in, having a couple of drinks and maybe going wild on the dance floor. And if you are about to open a bar in Mexico, success won't be long in coming. It doesn't matter who you focus on: tourists or citizens (the locals know how to have fun, too), there are always a few tricks and pitfalls. With time and patience, you can overcome every obstacle. So let's go deeper into this.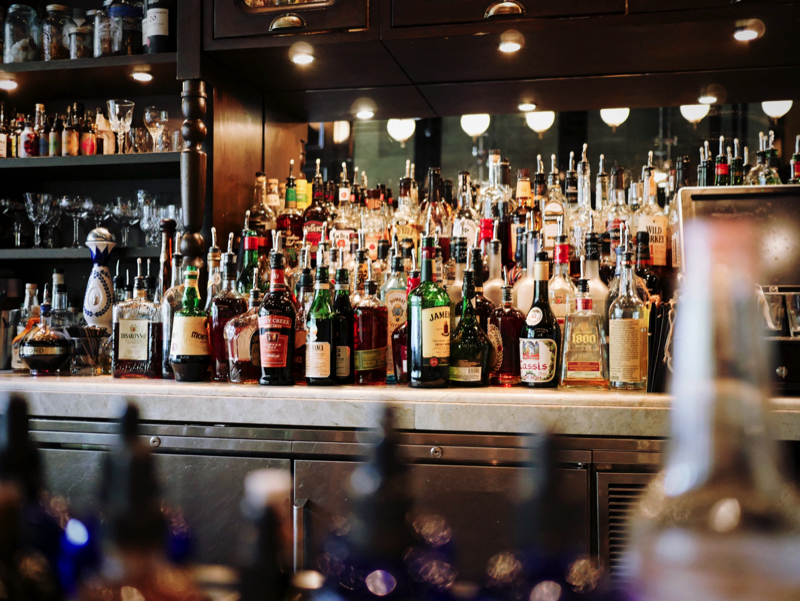 Create Your Own Concept
To write the story of your own brand, you need to start with two things: be patient and note everything. All ideas and thoughts should be captured on paper or on your phone, the main thing being to keep the notes in one place. But it's hard to cope with the turmoil of thoughts sometimes, therefore you need a structure!
Then set your goal: why are you creating this business? This must be specific and measurable: the number of visitors, the average check, income, etc. Once you decide to open a bar, your goal may sound like this: open the most popular place with the most outstanding cocktails in the city; figure out and adjust all the work processes; earn X thousand dollars a month—and after two years open three more bars.
With the positioning and the main product, everything seems to be clear, too: you open the bar! But bars are also different. Pubs, rock bars with live music, sports bars, themed bars, the list is pretty much endless. Your goal is to meet the expectations of the customers who come to your bar. A little bit of advice: don't try to diversify your concept by adding positions to the menu that don't fit the original concept. You'll only confuse people.
Future customers will learn about you after they see a bar sign on the street or hear your name from somebody in the office or from a friend, and they will immediately make certain associations. Make it so their expectations coincide with reality.
Besides all this, you need to clearly understand the mission and values of your brand. You, your team, your customers reflect each other. This is the clearest fact in the whole world! When you understand your values, it will be easy for you to write a target customer profile for your bar.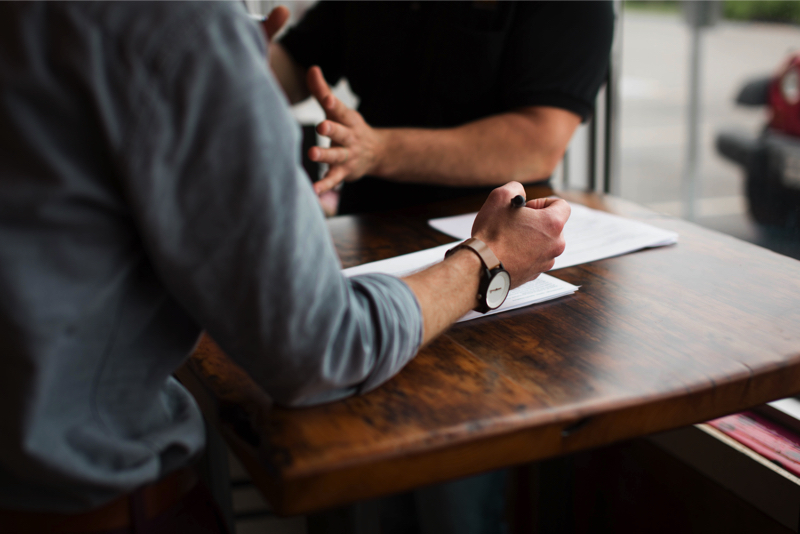 Make a Business Plan
Bars are popular due to the special atmosphere: here your customers can sit with friends after a hard day at work and relax, watching football with a beer in hand and just enjoying their lives.
Before you open a bar, you need to develop a business plan that will include market research, creating a concept, making a list of equipment, choosing a perfect location, calculating general costs, that is, basically every aspect of your business. There are tons of business plans templates on the Internet, so we're pretty sure you'll find the one that matches your business the most.
To develop the competitive advantages of your bar, you'll need to analyze all the businesses located nearby (cafes, shops, bars, clubs, restaurants, etc.). Pay attention to:
most popular menu items

average check

how busy they are during the day

target audience
After collecting the data, you can gauge the pros and cons of each location and develop your own strategy accordingly. This may include improving the service, menu extensions, interior enhancements, etc. Don't neglect this process!
Register a Business
Now it's time to turn your idea into reality and you'd better do this legally. Nobody really enjoys doing paperwork and sometimes the number of licenses may easily blow an entrepreneur's mind. Choose your method: hire a notary public for consultation or try to do everything yourself. Whatever you choose, you need to be aware of the process of registering a business and obtaining the necessary licenses, and the steps you need to go through.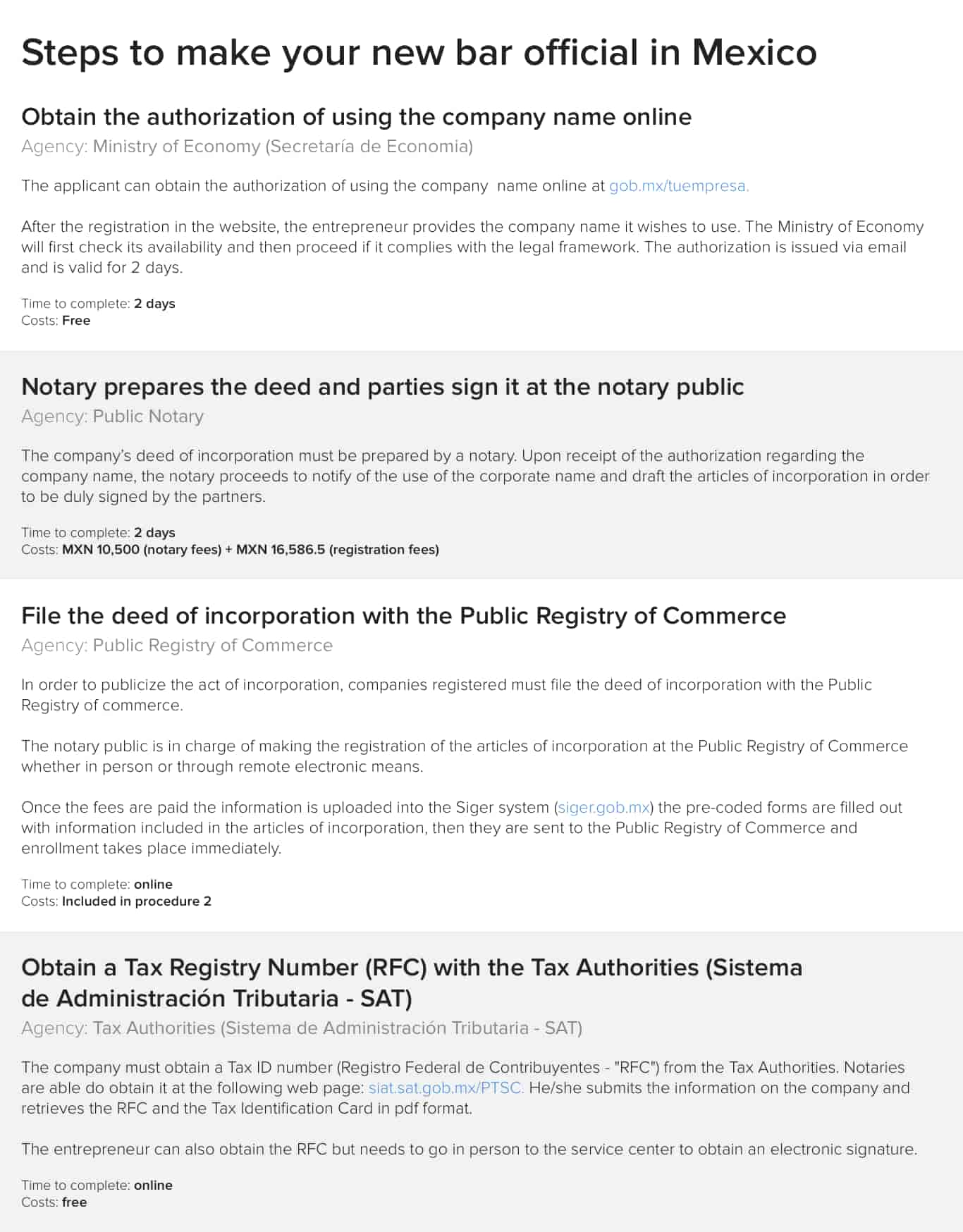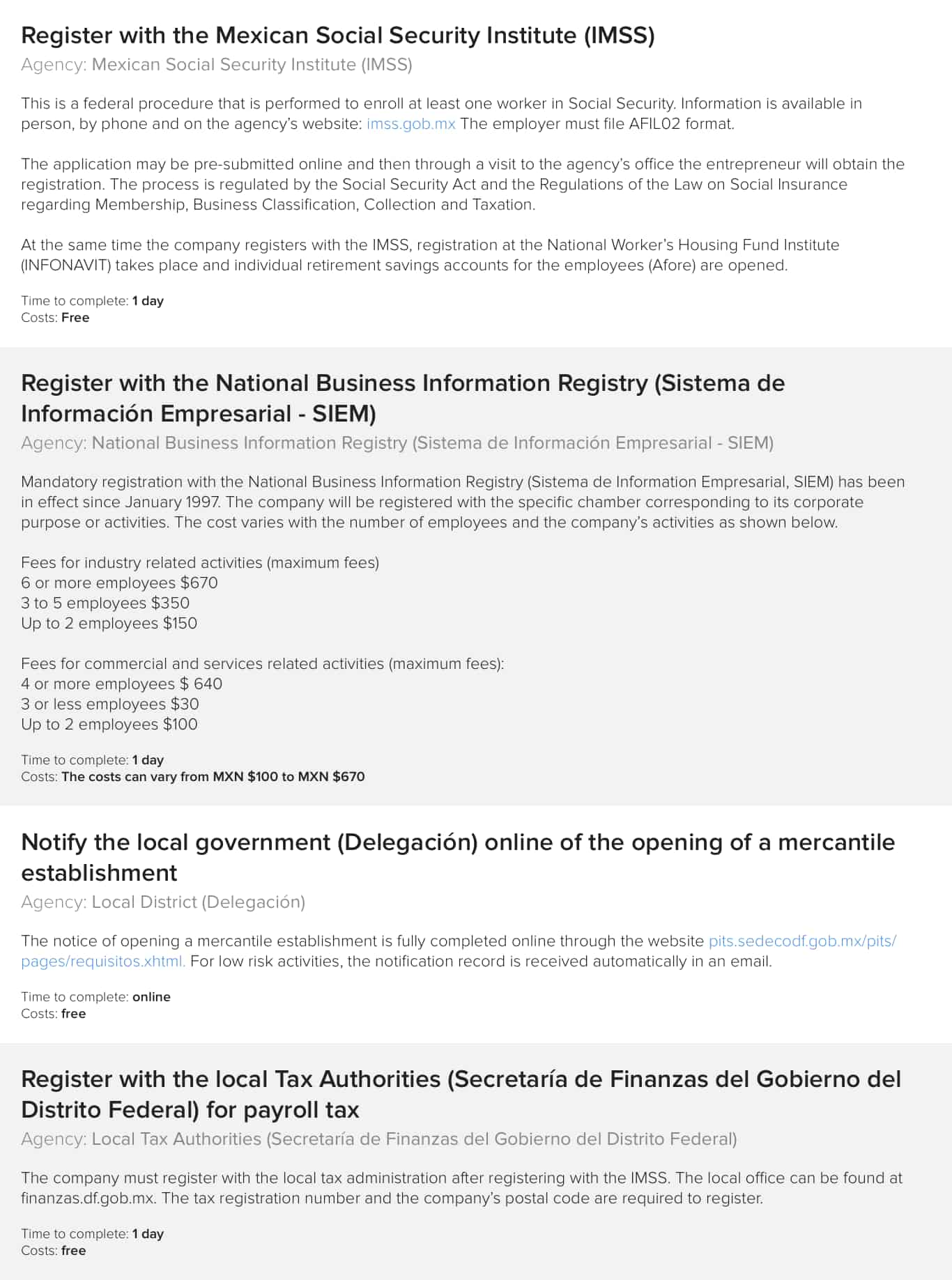 Choosing a Location
To open your bar from scratch and start earning profits faster, you need to choose the right location for your future bar. In many ways, a bar's popularity depends on its location, so you need to determine the most crowded places in the city, for example, downtown. It is possible to start a successful business anywhere, however this will cost more money, take more effort and requires creativity in marketing. Ask yourself a couple of questions: who are your potential customers, where do they live, how do they spend their spare time, etc.
Do a little investigation: what kinds of places are near you, what is the general situation in the area? Probably it won't be the best idea to open the third bar in a row on the same street, especially if you are not sure of the originality of the concept you want to deliver.
When your homework is done and you've found the perfect area to open a bar, start looking out for an actual space. If you want to open a small and cozy bar, take a look at the premises on the first or ground floors of non-residential buildings. You can also consider renting the upper floors of shopping centers if there are any around.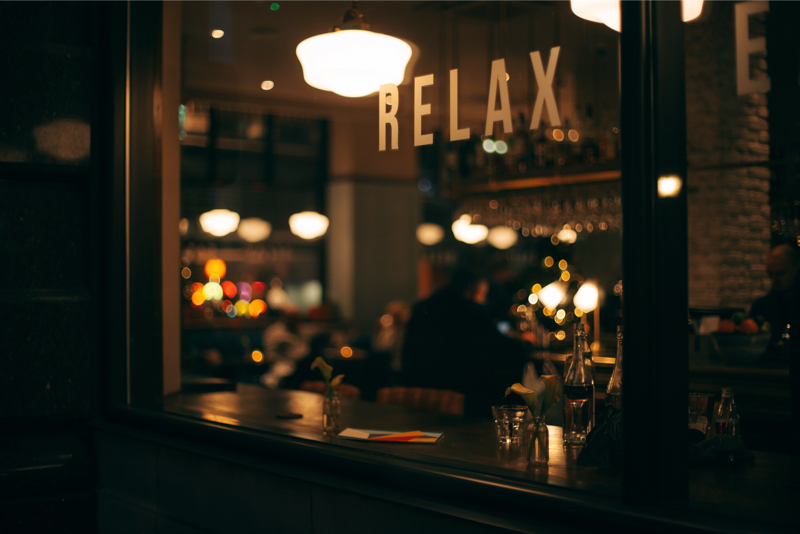 Getting permission to open a bar in a residential building (ground floor) is quite difficult. In addition, apartment owners may become extremely dejected by the prospect of another loud place appearing in the neighborhood.

In general, you have two options: buy or rent. In most cases, owners choose the second option, preferring to pay a monthly or annual rental. Be careful here! Draw up a notarized lease agreement. Discuss in advance all the conditions with the owner of the premises.
To avoid problems after buying the bar premises or signing a lease agreement, you must be attentive to details. Be sure to double-check the following items:
operability of sewage systems, electricity, heating, etc.

parking availability

debt for utilities

condition of the space (mold, cracks, etc.)

presence of insects
As for the design, like everything in the bar, it must comply with the basic concept. For inspiration, you always can use Pinterest. To make it easier for you to communicate with designers and builders, create folders by category: walls, floor, ceiling, hall, bar area, furniture, lighting, and so on. When you know what you want, it is much easier to convey your idea to your collaborators, isn't it? Of course, you can do without the help of a designer, but be warned that without professional supervision, construction and repair work can take much longer.
Remember harmony. Guests should enjoy the atmosphere in your bar, and the interior should not impose itself too much.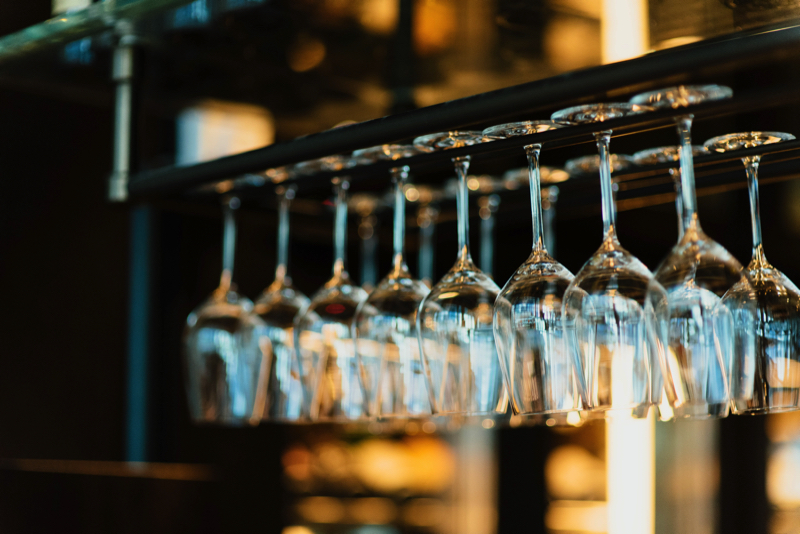 Choose the Bar Equipment
After renovation, you can proceed to furniture and equipment purchasing. Don't stint on equipment! This doesn't mean you need to buy the most expensive items. Pay attention to function and quality! When it comes to air con systems, heating, and ventilation, be really careful when considering used equipment. Don't risk your customers' health!
Let's switch to the furniture section. Here is the list of furniture essentials:
chairs/bar stools

bar counter

tables

cabinets

shelves

decoration (pictures, lamps, flowers, etc.)
You need a lot of cool tools and equipment to use behind the bar, too. Maybe even more than you were expecting (we're sure professional bartenders are nodding here). Apart from the most common bar tools, there are a lot of other items:
Boston Shaker

Hawthorne Strainer

Bar Spoon

Muddler

Citrus Zester

Fruit Press

Mesh Tea Strainer

Knife

Bottle Opener

Ice Scoop

Wine Key (Cork Screw)

Spirit Measure

Pour Spouts

Funnel

Lighter/Matches

Can Opener
Installing a Bar POS System
Today, a POS system for bars is one of the best tools for successful business development. It allows you to make accounting transparent while tracking the profitability of your business in real time. Thus, owners can efficiently control all the staff, even though they're physically absent from the bar.

POS systems help control:

sales

food cost

stock

menu

prices

inventory

employee payroll

finances
When choosing a POS system for your bar, pay attention to the convenience of the interface. The program shouldn't take too much time to learn to use.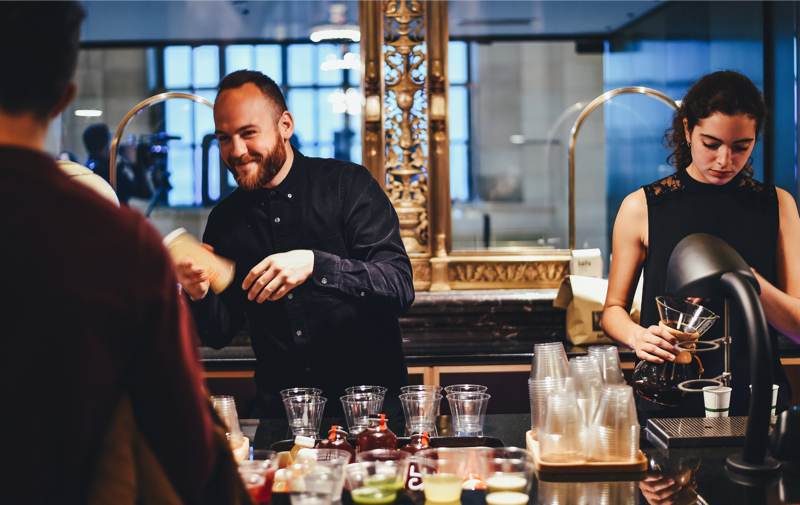 Find Professional Service Staff
Let's go back a little to the concept section. Answer a few questions first.
What does the perfect employee look like?
What are they passionate about?
What motivates them?
What is their financial need?
How do they communicate with customers?
The people who work in your bar are a reflection of your business and its reputation. Accept this: they can either help you succeed, or break your business. The main problem in selecting people is that each team member has different answers to the above questions. And your main task is to make all these people interested and wanting to help your bar become the best.
When estimating your employee work schedule, think about the shifts, focusing on the number of team members. By the way, about the number of team members: for a bar for 40 seats with kitchen you need to hire:
manager

two bartenders

three waiters

two cooks

cleaning manager

accountant
All staff must be instructed before starting work, and for advanced training it is worth conducting periodic inspections. Waiters should be well aware of all the menu items to be able to advise and sell products properly. If you have hired chefs with ample experience, let them handle the details of menu development.
Find Suppliers
To find good suppliers, pay attention to experience and company scale. Large suppliers have a wider range of products and faster delivery, while small suppliers can provide exclusive products, which will be in high demand in the bar.
To protect yourself, don't fall for advertising tricks. At the expense of free glasses, aprons, umbrellas and other such products, a supplier can inflate prices for some types of goods. Don't sign a long-term contract at the initial stage of cooperation, and make sure you check the prices of all suppliers to determine the most favorable terms and conditions.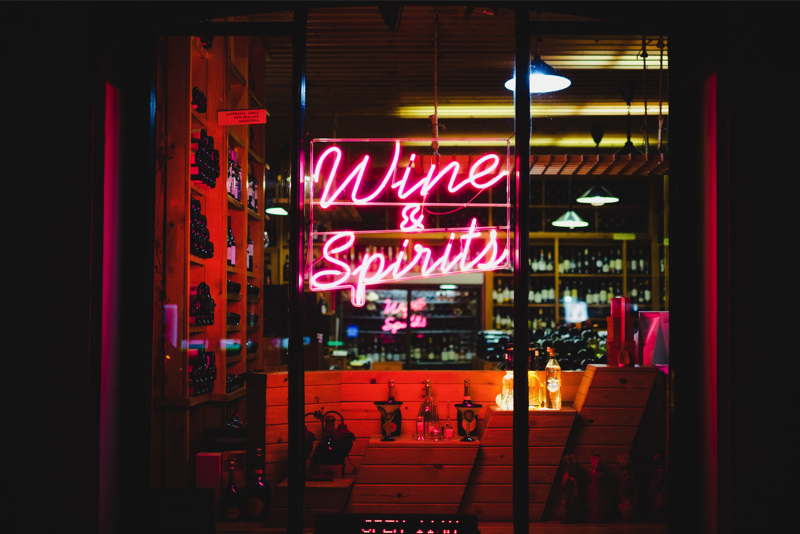 Create the Logo and Signboard for Your Bar
Outdoor advertising is an important step in designing the bar, because, as we said before, customers' first impressions start to form the first time they see the sign. You can stand out among competitors and attract new customers if you create a unique facade sign displaying the corporate style of your bar.
Let's see what you could do:
good old LED sign

flat sign with logo sticker

3D sign
In addition to outdoor advertising, you need to take care of the interior design of the bar. This will include information boards, light portals, light boxes, signage, etc. It's all about your imagination! All these bright things will be a great fit for most concepts.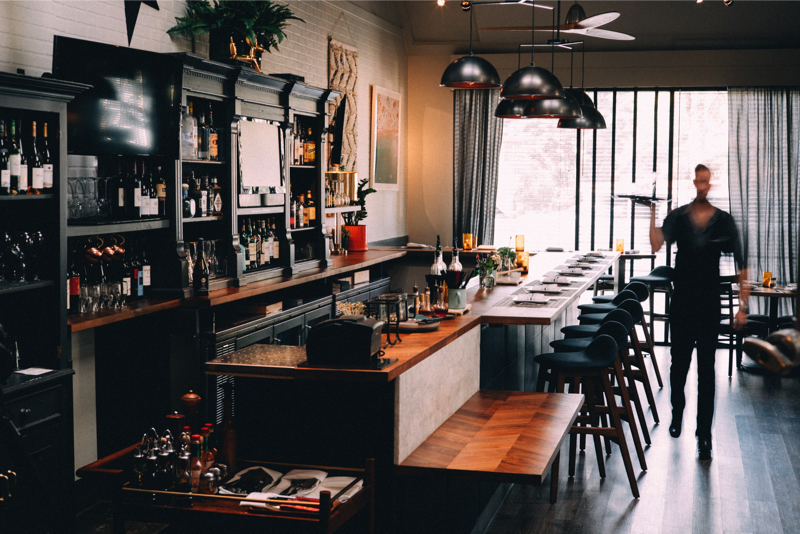 Think of a Marketing Campaign
Usually, restaurant and bar owners make the same mistake over and over again: by the time of the grand opening they have run out of money and no one cares about marketing at all. But the thing is, no matter how cool your place is, you will never gain popularity without letting people know you exist. It's better to allocate 7%–10% of the general budget to marketing at the very beginning of your financial planning. The campaign is planned on the basis of territorial indicators and the target audience. People spend way too much time on their smartphones and you will benefit from this! There is a diversity of marketing ideas for bars, so find ones that fit your concept and go for it.
Build great social media accounts on Instagram, Twitter, Facebook, Pinterest and everywhere your target audience hangs out. We have already discussed marketing ideas for the restaurant business, so check them out!
How Much Does it Cost to Open a Bar?
How much does it cost to open a bar? Do you need large investments or can you get by with minimal start-up capital? It all depends on the choice of bar concept, the target audience, and the location of the venue. On average, opening a bar in the big cities of Mexico will cost from $125,000 to $550,000.
| | |
| --- | --- |
| General Costs | Monthly Costs |
| Renovation | Staff salary |
| Licenses and Permits | Internet |
| Furniture and Equipment | Utilities |
| POS system | Security |
| Marketing | Marketing |
| Food supply (first two weeks) | Food supply |
| Rent | Rent |