Every year the restaurant business gets bigger. The National Restaurant Association reports that industry sales through more than 1 million restaurant locations reached $799 billion (4% of U.S. GDP) in 2017. Compare this with 2010: restaurant industry sales have grown by 26.5%. These numbers indicate a very dynamic restaurant industry. As generations and lifestyles change, how the restaurant industry is defined will also change.
Today, successful restaurant owners should focus on the changing purchasing habits of consumers. For example, today's statistics show that 70% of adults say the availability of healthy menu options is what makes them choose one restaurant over another. The restaurant business, like every industry, has its own trends which may be stable for years, or change every six months. Let's see what the restaurant trends for 2018 may bring to the foodservice industry.
A new look at vegetables
Many chefs are trying to solve the problem of food wastage. Restaurant owners look for the best solution and try to use every aspect of their ingredients to limit the amount of food waste. To know how much money you lose because of a food waste, you need to be aware of the food cost of each dish, drink and product which present in a restaurant menu. You can calculate it manually or pick a POS system that will do it for you. Before you'll find the one, you'll probably go through quite a few of them. 
Poster offers a 15-days free trial so that you could sure that the systems matches your expectations. So, check this out.
This is crucial to food costs—the higher the cost of the food, the lower the profit of your restaurant. So, more and more chefs are following a "root to leaf" approach. This means using every single bit of the vegetable. The "root and leaf" approach has brought onto restaurant menus a variety of dishes consisting of unusual ingredients. That is, the ingredients are familiar to everyone, but now chefs also use the bits people usually throw away. Weird? Well, there are even cookery books dedicated to the "root to leaf" approach. For example, carrot tops are now often used to make pesto sauce. Here is a trend that will undoubtedly grow and expand in 2018.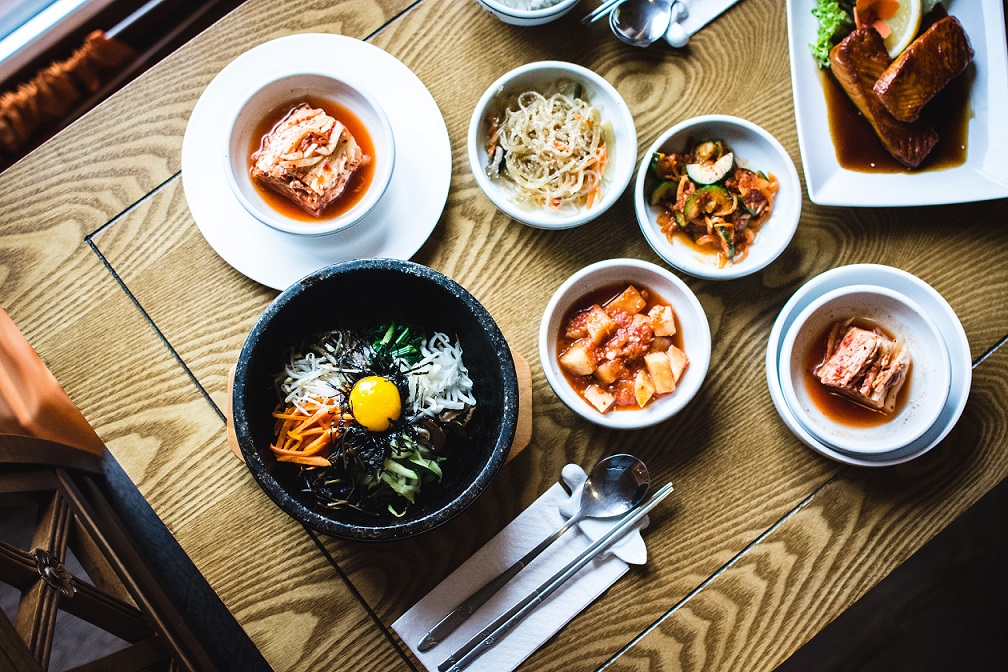 Korean-inspired cuisine
As you know, Asian cuisine has long been adored by people from all over the world. First, there was the sushi boom; then American restaurants started offering dishes from Thai and Vietnamese cuisines. Today it's the turn of Korean cuisine, which has gained in popularity over the past few years. And restaurateurs forecast that in 2018 this will rise even further in the USA. It's not just about new Korean dishes. Chefs are researching the history of the authentic national cuisine in order to bring its philosophy to the modern diner. To any fan of Asian food who hasn't yet truly explored Korean food, this will be a very welcome addition. Speaking of, you need to start looking for a chef way before your opening day.
Breakfast time anytime
For many, breakfast is a true ritual which can last a couple of hours. Sometimes, it turns into lunch. This is why variations on breakfast menu ideas are going to be seen more often in restaurants in 2018. They are already very popular, with people wanting to eat breakfast and not just in the morning but all day long. And we don't mean cereal with milk, or regular toast and jam. The "morning" menu now offers masterpieces to diversify the standard idea of breakfast. Among the list of dishes, you'll find coconut milk tapioca, rice with salmon caviar and Japanese omelet, poached egg with a hot sandwich and many more unusual varieties of healthy and delicious food. For example, breakfast is a great category for all types of seeds: chia, pumpkin, flax, etc. They go perfectly with oatmeal, granola, yogurt, and even jam. So this option could bring your restaurant more clients, including vegetarians, and increase restaurant guest checks.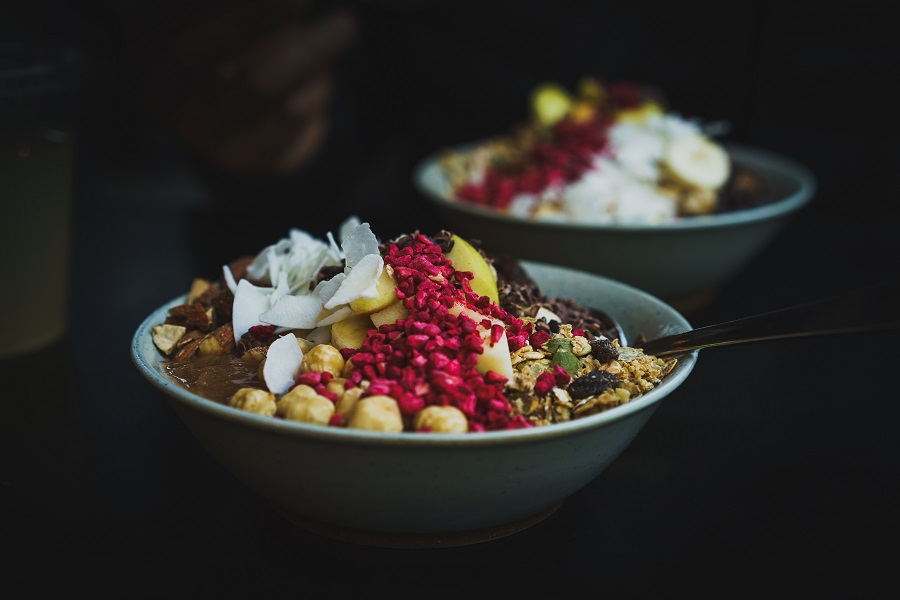 The bowl becomes the plate
And, once more, it's all about healthy and Asian foods. Acai bowls, power bowls, grain bowls—all these ideas come from 2017 and will become a serious trend in 2018. People increasingly choose bowls over plates whether at a restaurant or at home. In fact, they're mixes of vegan and vegetarian dishes, which are called "Buddha bowls." As you will have guessed, this trend refers to the philosophy and religion of Buddhism, which is also especially popular among the Z generation. Yes, food in bowls looks attractive and its own hashtag on Instagram and Pinterest is an excellent confirmation. You can profitably use this trend to promote the social networks of your venue.
Vegetarian and vegan
Vegan and vegetarian cuisines are definitely two of the biggest trends in recent years and they are not going to give up their position in 2018. They form one of the most promising niches for small restaurants and cafes. This massive opening is basically logical after the active promotion of healthy foods and lifestyles over the past few years. Unusual varieties of fruit and vegetables can be used to create exciting menus. So, how to make a menu that reflects the philosophy itself? Potential guests at this type of cafe include not only those who share the vegan philosophy but also those who are simply interested in various spiritual practices, yoga, meditation; who take a great interest in oriental culture; who worry about protecting the environment, etc. These people will form your regular customer base. However, start-up restaurateurs should not hope to make savings given the absence of meat products, fish, and poultry. Some rare fruits and vegetables are even more expensive than meat delicacies!
Open kitchen design
The increased interest in delicious, healthy food has influenced new trends in appearance in the restaurant business. Over the past year, the open kitchen format has become popular in Europe and the USA, where a restaurant's guests can watch the cooking process and assess produce quality. When customers see the entire workflow from the inside, they don't doubt the freshness of the produce and the quality of the restaurant staff's work. In addition, the time spent awaiting the order is much more exciting than the view from the window or on the TV screen. Again, don't make this the basic concept of your cafe or restaurant, concentrating everything on this approach: Use it as an extra. For example, to begin with, you could have open kitchen days or workshops. These will be a great advertisement and could become your restaurant's "thing".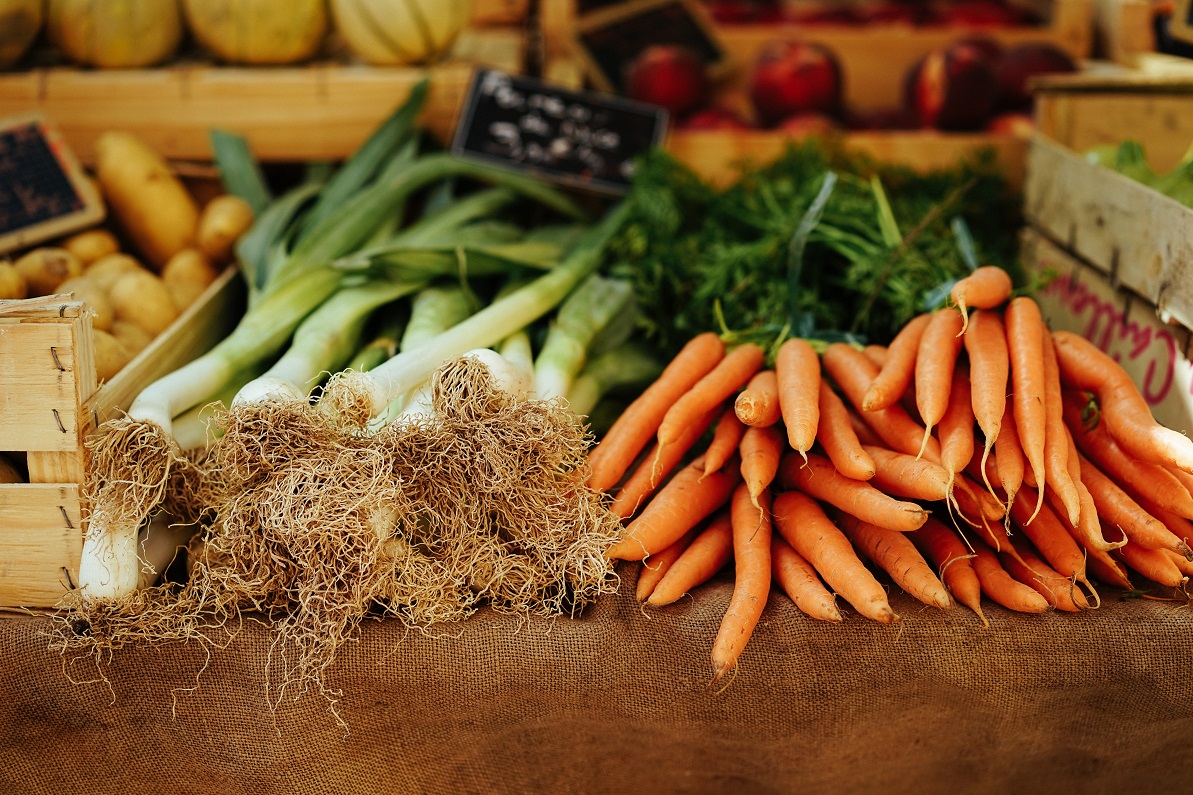 Local food supply
Local produce is an excellent alternative to imported varieties. First of all, imported suppliers demand higher prices, which is why so many restaurateurs have switched to more profitable collaborations with local food suppliers. Your restaurant will receive only fresh produce and costs will decrease. However, for example, if you put seafood on the menu, and there is no sea or ocean nearby, you will still need the services of import suppliers, albeit in part. So, there should be a balance. Today people pay much more attention to what they eat, and their desire for locally grown produce is growing as well. The best way to get fresh fruit and vegetables for your kitchen is to find a local farmer's' market with unique and varied produce. This may inspire you and your chef to create new dishes for your menu. It will always be beneficial if you write on your menu which local farm you are cooperating with so that guests know for sure that you are serving food cooked with fresh ingredients.
Food delivery services
Retail already uses this trend—large offline stores switch to online sales and vice versa, as shown by Amazon. Today's restaurant business is also a combination of online and offline sales. Online food-delivery platforms (UberEats, Grubhub, Seamless, Postmates, Eat24, etc) are expanding choice and convenience, allowing customers to order from a wide range of restaurants with a single tap on their mobile device. People accustomed to shopping online through mobile apps or websites, with maximum convenience, increasingly expect the same experience when it comes to ordering dinner. Most offline restaurants and cafes which have already taken this into service, use their resources effectively to increase sales. They offer customers not only a place to visit, but also ordering food from home, or placing an order and picking it up themselves. For a successful restaurant business, restaurateurs simply need to maximize the potential of their venue and simultaneously manage different channels for interaction with customers. This work especially well during holidays so don't miss the chance to include special delivery offers into your restaurant promotion for Thanksgiving Day, Christmas, St. Valentine's Day, etc.
All new restaurants industry trends are significant and can help you stand out among your competitors, but a successful business is not just about following new tendencies. Trends will lead guests to your restaurant, but only you can make them want to stay and return later with family and friends. The most important factor in the dining experience is delicious food at 60%, with the quality of service at 22%. To achieve this, you must have a system of customer service and a reliable cloud restaurant and coffee shop POS software. They help control your finances, storage and inventory, reduce costs and increase revenue. To get the maximum profit from your restaurant you need to combine all these things into one, creating your own approach and running the business smartly.