The restaurant concept is a very important element in the development of your business. All successful restaurant concepts should be based on the main idea, one which expresses the essence of a venue. If you are opening a new restaurant, it's best to take a look at new concepts. If you already have a restaurant and you've noticed that things haven't improved, it's worth changing or updating the concept. New concepts and trends in the restaurant business will help you attract new guests, keep regular customers, increase the average check, stay afloat and succeed in this new 2018 year.  Don't miss the opportunity to introduce progressive technologies and fresh ideas into your business: meet the best restaurant concepts that are gaining popularity all over the world.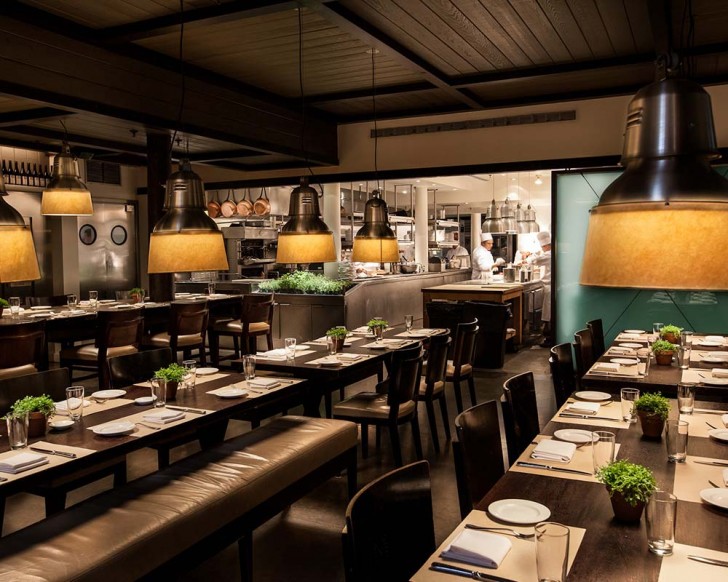 Existing restaurant concepts
First things first—what is the restaurant concept? Basically, the restaurant concept is how your restaurant works, its price and service level, menu, interior design, atmosphere and, of course, the people you work with and the customers you serve. The concept might even be expressed through a special location. The more clearly you plan the details and the more carefully you consider their implementation, the more successful your project will likely be.
That is why it is better to find a perfect POS system and introduce it to your business from the very beginning. You never know if you make a right decision until you try it, so use a couple of platforms to find the one. Try Poster 15 days free-trial, to figure out which software features are essential for your business and how you can optimize and simplify a restaurant management.

Let's have a brief look at the main restaurant concepts and their characteristics:
Street Food — food truck, ice cream van, etc. with 2-3 bar tables without seats, or no tables at all. The main rules are: a dish should have convenient packaging; one portion should fit in the customer's hand; a dish should be easy to eat. Click to figure out how to start a food truck business.
Food Court — one location with multiple different food points. For example, the food zone in shopping malls.
Fast Food — location with high-speed service/self-service, food «to go», counter service and ready-made preparations for dishes.
Diner — cafe with self-service or part-service, low prices, and a small menu.
Casual Dining — a place with relaxing atmosphere, waiter service, democratic prices, often part of a restaurant chain.
Fast Casual —results from combining fast food and casual dining: cash registers, small menu, high-quality food and reasonable prices.
Fine Casual — coming between fine dining and fast casual, the main draw is offering patrons the taste of fine dining for a lower price and quicker delivery time.
Fine Dining — sophisticated restaurant with full service, unique interior design, well-trained staff, haute cuisine, and a dress code for guests.
There is a trend of making restaurant cuisine affordable for different social segments. Thus, restaurateurs more often move from fast food to fast casual, from fast casual to fine casual and from fine casual to fine dining. Chefs and restaurant owners always try to improve the quality of the food in a democratic environment and so improve the experience of customers in different price segments.
Hybrid concepts
In this age of technology and experiment, progressive consumers are no longer satisfied with just single concept restaurants. Business owners try to diversify their customers' experience and give them reasons to return for something new. Hybrid venues have become very convenient forms of business development, especially in terms of the collaborative economy which grows by 15–17% every year.
The collaborative economy helps all types of business to grow, by utilizing inactive segments and introducing new business models. How does it work? Let's look at an example. Owners in the hospitality industry began to notice that hotel conference rooms often stand empty while, simultaneously, there are a lot of people looking for a quiet space in the hotel lobby or restaurant. The free space was turned into a co-working environment, where anyone could book a workspace in the hotel for a few hours or a whole day. This service is used not only by on-site guests but also by passers-by who want a quiet place for work or a business meeting. Through the collaborative economy, hotels, restaurants, and bars attract new customers and as a result increase revenue. Airbnb and Uber are considered pioneers of a successful global collaborative economy. However, the approach is widely used in the HoReCa industry. Let's look at some great examples of hybrid business models in the restaurant business.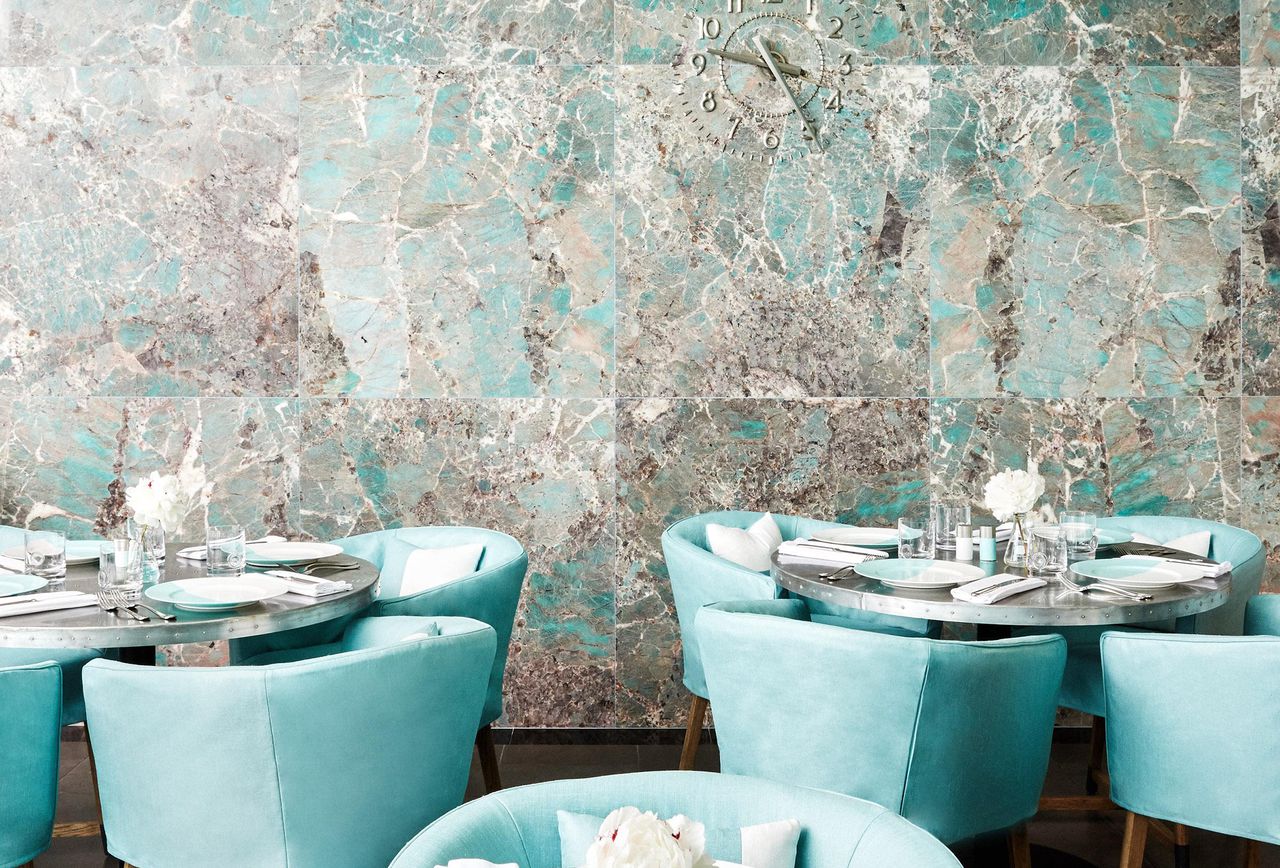 Luxury jewelry and gift brand Tiffany & Co opened The Blue Box Cafe right inside of the boutique. The hybridism lies in the fact that the company combines a branded cafe and a jewelry shop. These two projects help each other exist: when customers come to the store, many people want to grab a branded cup of coffee from the cafe or just wait while their companions shop. The Kith did the same thing and combined its sneaker store with a place where customers can breakfast on cereal, coffee or branded milk all day. It gives additional benefits for social media, not only for globally-known brands but for every significant concept. We bet no one will miss an opportunity to share pictures of a unique place on their social media.

Another example of a collaborative economy would be where there are two types of business with different owners in one venue. For example, there could be a confectioner's and a showroom where local designers can display their collections.
Numerous fine dining restaurants open only in the evening and for half the day the hall is inactive. To fix this, a project called Spacious turned restaurants' non-opening hours into profit, offering owners the opportunity to rent out space for co-working. People who want to go in for co-working, say, at a Michelin restaurant, must confirm their paid-up membership in the Spacious community. And at the same time, the restaurant provides a special co-working drinks and snacks menu.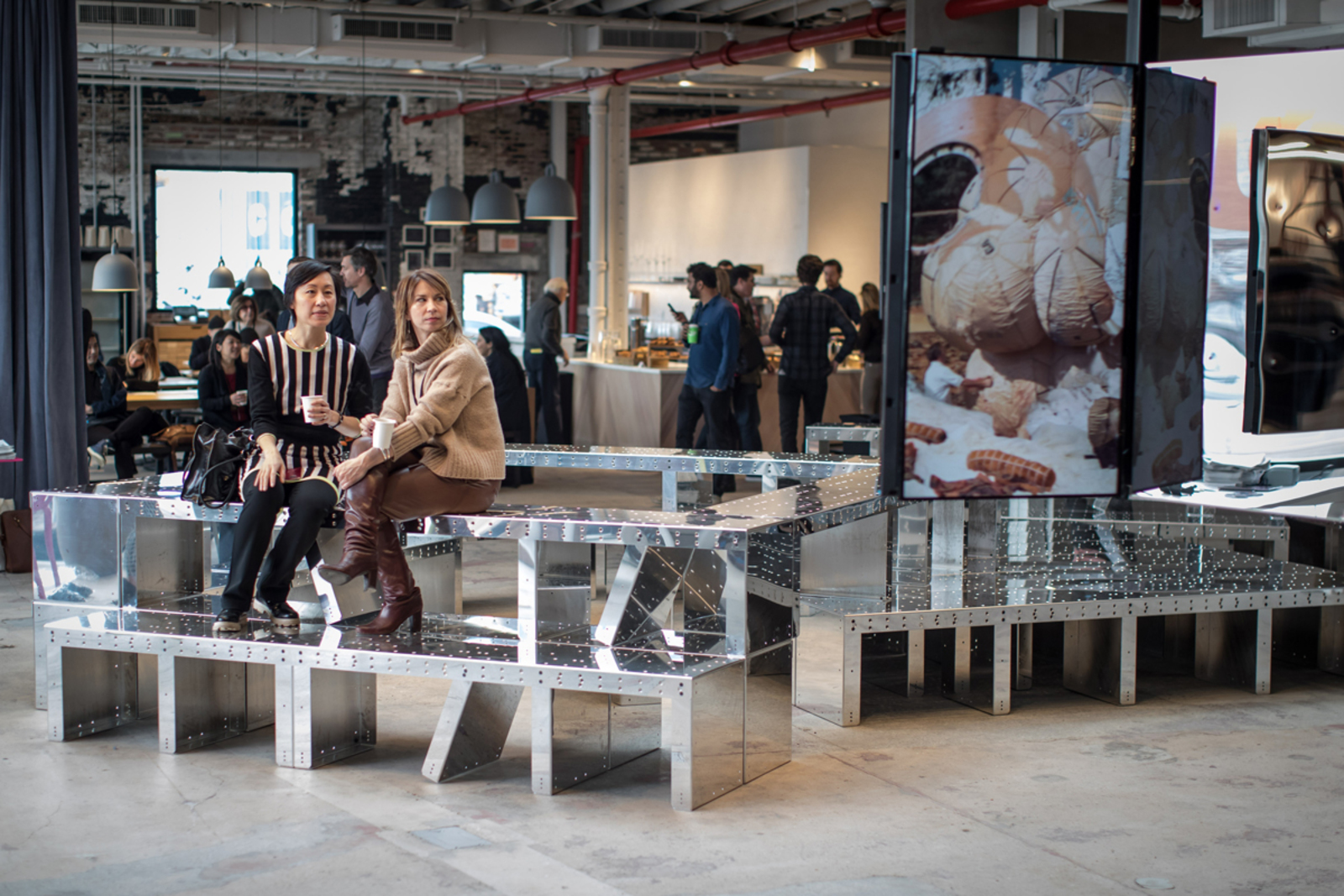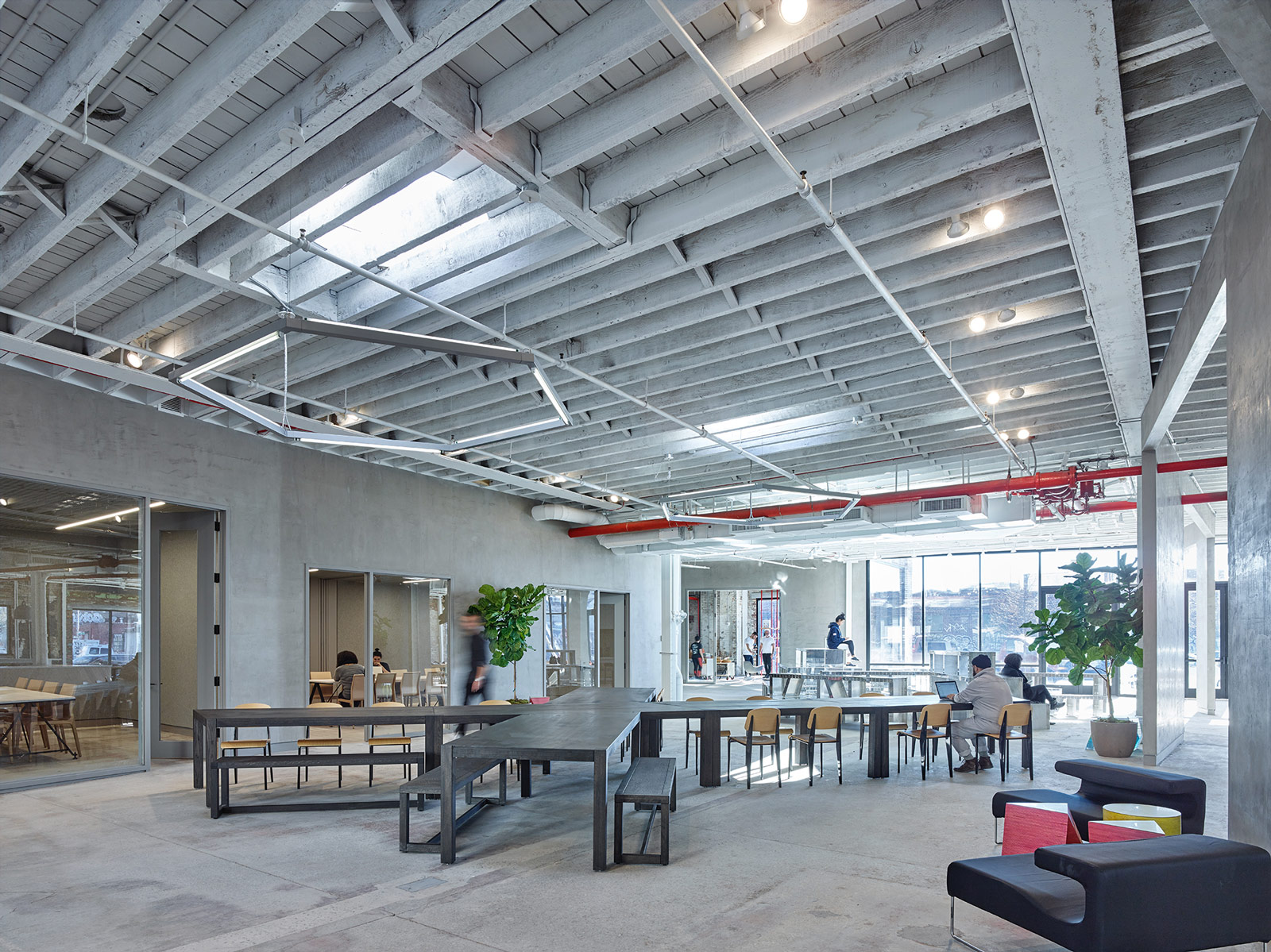 One more example of a collaborative economy is a restaurant called Greenpoint. This multifunctional space A/D/O is divided into several sections: a zone for designers, a winter garden, an exhibition area, a 140-seat restaurant and a co-working area. The main point is the same: people use the services of the restaurant and have access to various different concepts. In the afternoon the restaurant offers a co-working menu, and in the evening this space is curtained off and the restaurant opens in its fine dining format with candles, an expensive menu and a special presentation by the chef of Scandinavian cuisine.

Suppliers open own restaurants
Following the example of the brands that are conquering the restaurant market, food suppliers have jumped at the opportunity and entered the game as well. Equipment suppliers, retail vendors of seafood, meat, vegetables, etc. are opening their own showrooms and combining them with restaurants, thereby increasing their customer base. For example, the well-known company Kellogg's recently opened a cafe with all kinds of cereal and milk.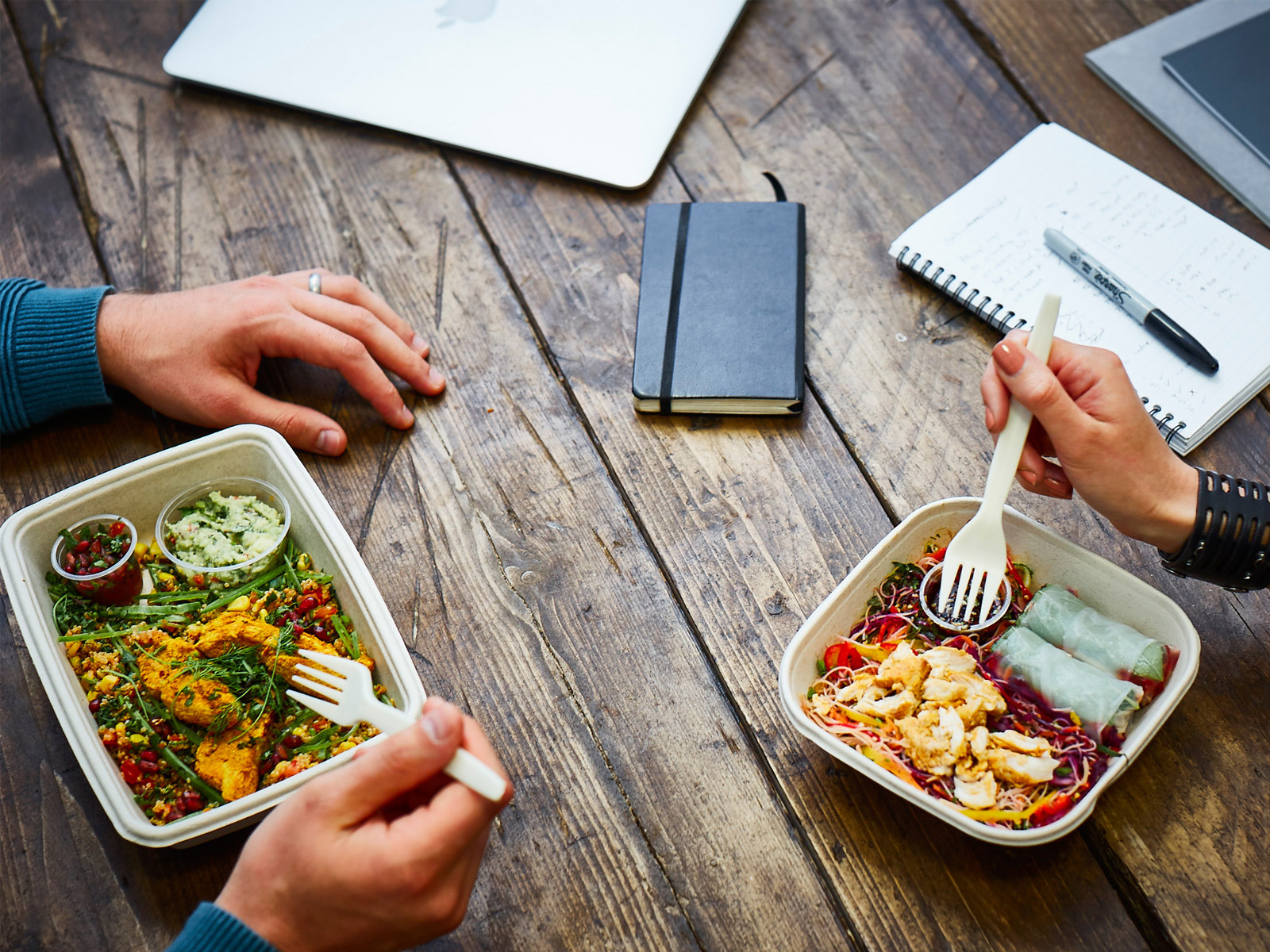 Delivery
People more often order food from home or the office, so delivery is a trend that is worth betting on. Now there is a huge number of popular delivery platforms such as UberEats, GrubHub, Seamless, etc. where you can place a menu and accept orders. For example, if you have a pizza restaurant, then you can integrate delivery software with your pizza POS system and orders will always be delivered on time.
To begin with, the restaurant owner must develop special packaging for delivery, so that hot dishes won't cool, soups won't spill, and the food presentation won't lose its original appearance and customers won't receive a mess instead of the order they placed. You may change the package design during holidays and make your Christmas and Thanksgiving service ideas even more festive. Once you've chosen the packaging, how will you deliver orders to the customers? Having your own fleet of delivery cars and mopeds is quite an expensive affair. But, coming back to the collaborative economy, Uber came up with a solution and created UberEats. Drivers took on another option—food delivery. The app works all over the world, including Australia, New Zealand, North America, the countries of South America, Asia, and Europe. Your menu is placed on the UberEats platform and is shown automatically according to the user's current location. It's a very easy process: you receive and cook the order and the service sends a courier, who takes it as quickly as possible and delivers it to the customer.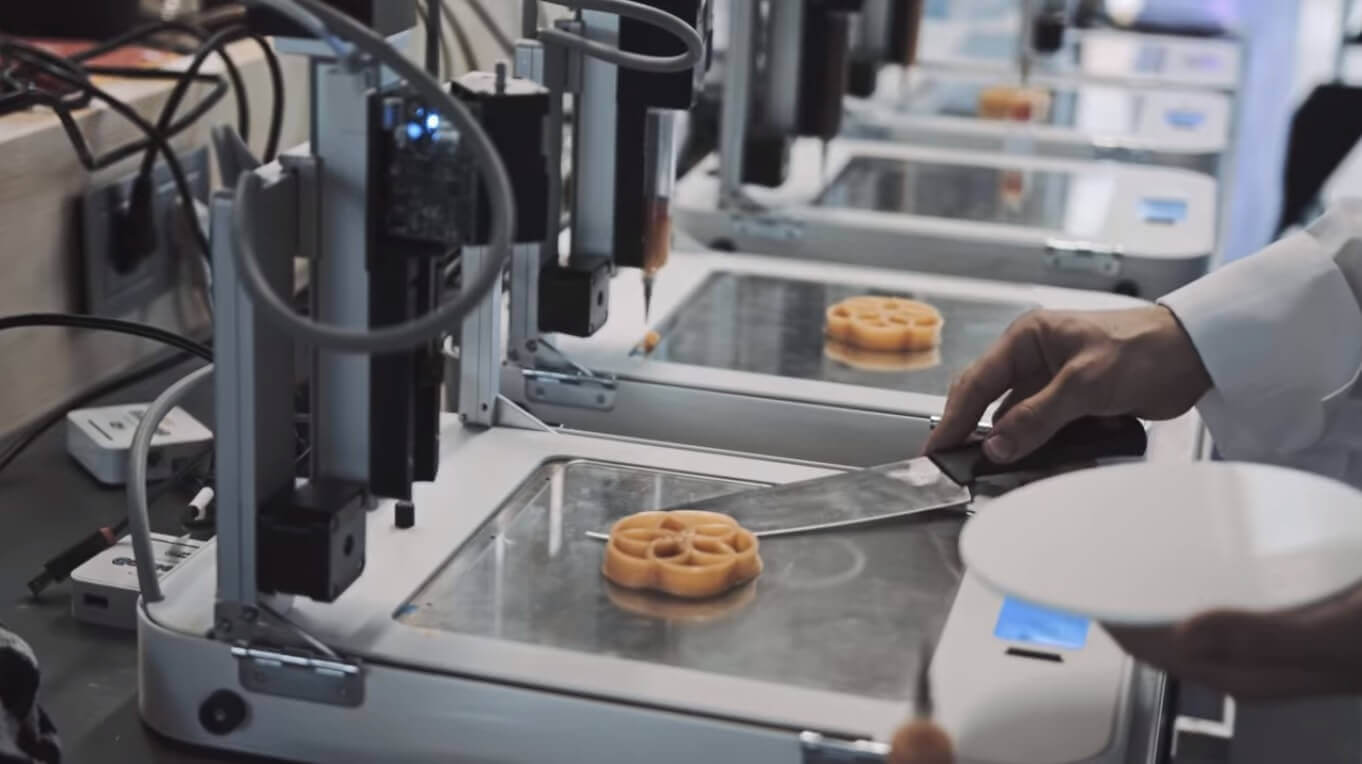 Virtual restaurants and digitalization
Today, to own a restaurant, you don't necessarily need to have a physical space. Everything goes onto the Internet and the restaurant business is no exception. In this case, restaurants save significantly by renting smaller premises and, at the same time, the number of orders and the productivity of the restaurant doesn't decline. To start working you need a factory-kitchen with quality equipment and a website, which will basically represent the restaurant's appearance and menu.
The foodservice world is gradually turning into a digital field, which grows every single day. For example, some restaurants don't even need a team of cooks! Food Ink—the world's first 3D-printing restaurant. The restaurant constantly travels the world (you can see the schedule on their website) so that people the world over can visit them and try their unique food. There are nine dishes on the menu and every one of them is cooked not by highly qualified cooks: everything is printed on a 3D printer. It works on the usual principle, but instead of ink, the chefs use pasta from edible ingredients. It is poured into a container, and the 3D printer creates a three-dimensional product. Impressive, no?
Next step: 100% kitchen automation, with progress bringing to the restaurant business world the robot-chef. A restaurant chef can manage a robot from a smartphone and command it to cook any dish from a recipe on the Internet. It sounds like science fiction, but it's already a reality! Being dexterous, robotic hands are not inferior to human ones. The robot works as fast as a professional chef, submitting to commands from the iPhone, and can handle almost all the kitchen equipment, copying human movements: for example, it takes less than 30 minutes to prepare a seafood soup. In 2017 the vendor company started selling robots for $15,000. And this is only the tip of the iceberg. Progressive restaurants are replacing waiters with drones, regular tables with interactive ones and have started introducing a new concept of restaurant design—a video projector with a virtual reality effect, where the guests themselves can choose what will surround them.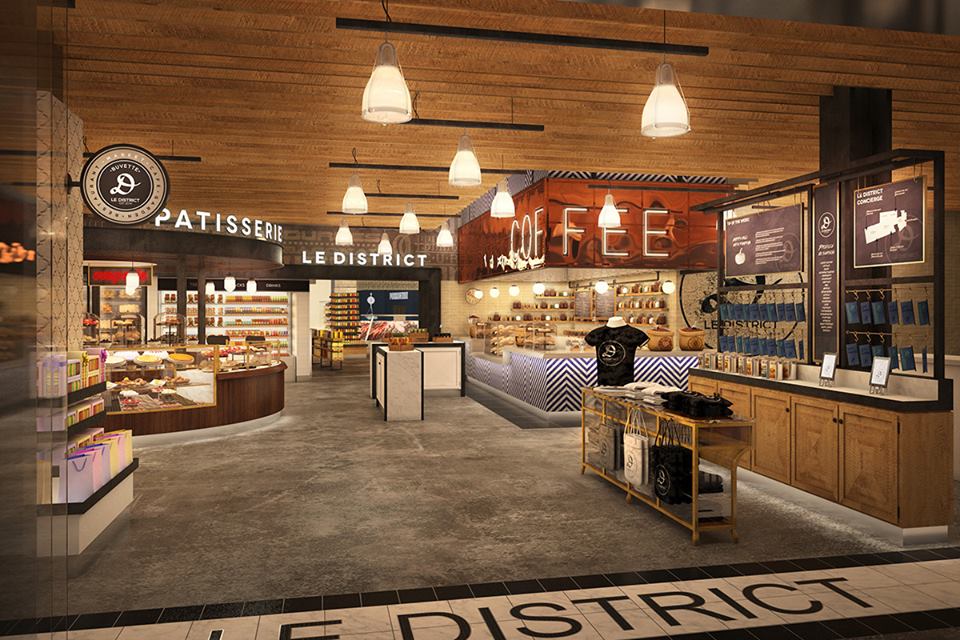 Restaurants in shopping malls
One big trend in commercial real estate—large shopping centers are filling food zones with different concepts. We used to see the predictable and well-known mass market operators such as McDonald's, KFC, etc. where everybody can get fast and cheap food while shopping. Today, such food courts are more often being replaced by food halls with one or more vendors or local artisan restaurants, making different zones. It can be a restaurant, a bar, a butcher and farmer shop, a seafood area, a salad bar, pastries, etc. Guests can eat a meal on-site or ask for the order to be wrapped to go. Restaurants frequently collaborate with suppliers, arranging areas with fresh farm products that can be purchased separately.
The restaurant business sphere is constantly evolving, but this doesn't mean that owners should change the concept of their restaurant every month. If your formula works, then develop your business but keep an eye on new trends, technologies, and successful concept ideas.
Get lucky!