Poster subscription plans
Poster works on a subscription model: you can pay monthly or save by paying annually. The first 15 days are free!
Coffee shop
Small shop, flowers
Cafe, bar
Clothes, accessories
Do you have more than 1500 dishes and goods or a restaurant chain?
Do you have more than 15,000 goods or a chain store?
We will develop an individual pricing plan for you
Available in any pricing plan
24/7 customer support
We assist and advise all our customers. For Mini via email and chat, for Business and Pro via email, chat and phone.
Management console
Poster has an unlimited number of seats for the management console. Give an access to your manager, investor, marketer, storekeeper.
Cloud storage
Poster keeps your data in a secure cloud storage. You do not need a on-premise server, system administrator, antivirus and uninterruptible power supplies.
Updates
You always have the latest and the most advanced version of the system. All updates will be delivered to you automatically and for free.
Add any time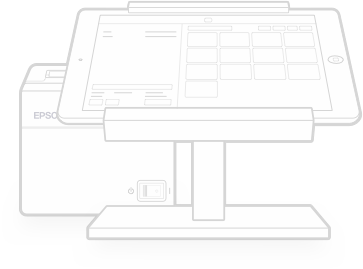 Hardware
Poster is a cloud-based POS system. To use it, all you need is a tablet or a computer for the waiter's terminal. You can also use fiscal receipt printers, ticket printers and other equipment, depending on the needs of your business.
Learn more about hardware »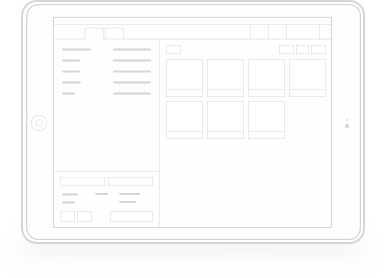 Add POS
This is a waiter and cashier work place. One register is already included in the pricing plan.Buy additional registers so that employees can take orders simultaneously.
The cost of an additional register is $19/mo.

Location
If you own more than one location, combine them into one account and monitor your chain sales.Every additional location costs the same as your pricing plan. Starting with the 5th location the price is set individually.
Integrations
Poster Shop
Online menu or website for delivery and takeout
No need to spend money on development and support
Launch your website in 15 minutes, instead of waiting for weeks to have it developed!
Accept card payments, Apple Pay, Google Pay
QR Menu: $7/mo.
Website for delivery and takeout — from $19/mo.
Poster Connect
Franchise and chain store management
Sales reports for all your locations
General menu, dishes; prices vary according to each region
Shared guest database, discounts and customer reward programs
General menu and reports: free
Shared customer database — $5/mo. per account
FAQ
The first 15 days after registration you will use the pricing plan Pro for free. We will help you fill in the menu and start selling. We will also send you training videos and articles, and answer any questions.
You can choose another plan and pay for the subscription on any day of the free trial. The days you do not use will be added to the subscription period.
You only pay for the subscription. We do not have any hidden or additional payments.
Yes, if you close the restaurant, then we will refund your money. If you close for repairs or you move, we will suspend the subscription for the duration of either.
The subscription cost does not include equipment. You can use your own devices if we
support
them or you can buy our
customized kits.
Pay a subscription:
• by credit card via the management console;
• by a direct deposit from your company bank account according to an invoice.
We will send you ready-to-use
equipment
and help to connect everything by phone or chat. A Personal Account Manager will help you fill in the menu and set up an account.
We work with a
public offer
, so it is not necessary to sign a written or other form of agreement.
Contact us
if you want to sign a contract.
Try Poster POS for free
Learn why 50,000 businesses love Poster POS. Start your 15-day free trial.