How to set up Cloudbeds integration and manage a cafe, restaurant or bar inside hotel
Integration with Cloudbeds allows you to assign a room in a hotel to an order in Poster. The cashier will be able to send the order to the Cloudbeds account with one tap.

To connect integration go to your management console → at the bottom of side menu click All applications. Find Cloudbeds application and click Install. You will have to accept access to data in your Poster and Cloudbeds account.
Let's assign a room to order:
1. In order page click ••• → Assign Cloudbeds guest.
2. In the pop-up window you will see all checked in guests in the hotel. You can search through guests with guest name, reservation ID or room number.
3. Select room and click Apply.
4. Add some dishes to the order and tap Pay. You will see the pop-up window where you can choose how guest will pay for his order.
If you tap Pay on front desk order would be closed automatically. In Poster management console you will see that order payed by card with Cloudbeds. All products from order would be added to invoice in Cloudbeds and additional charges would be applied to the room.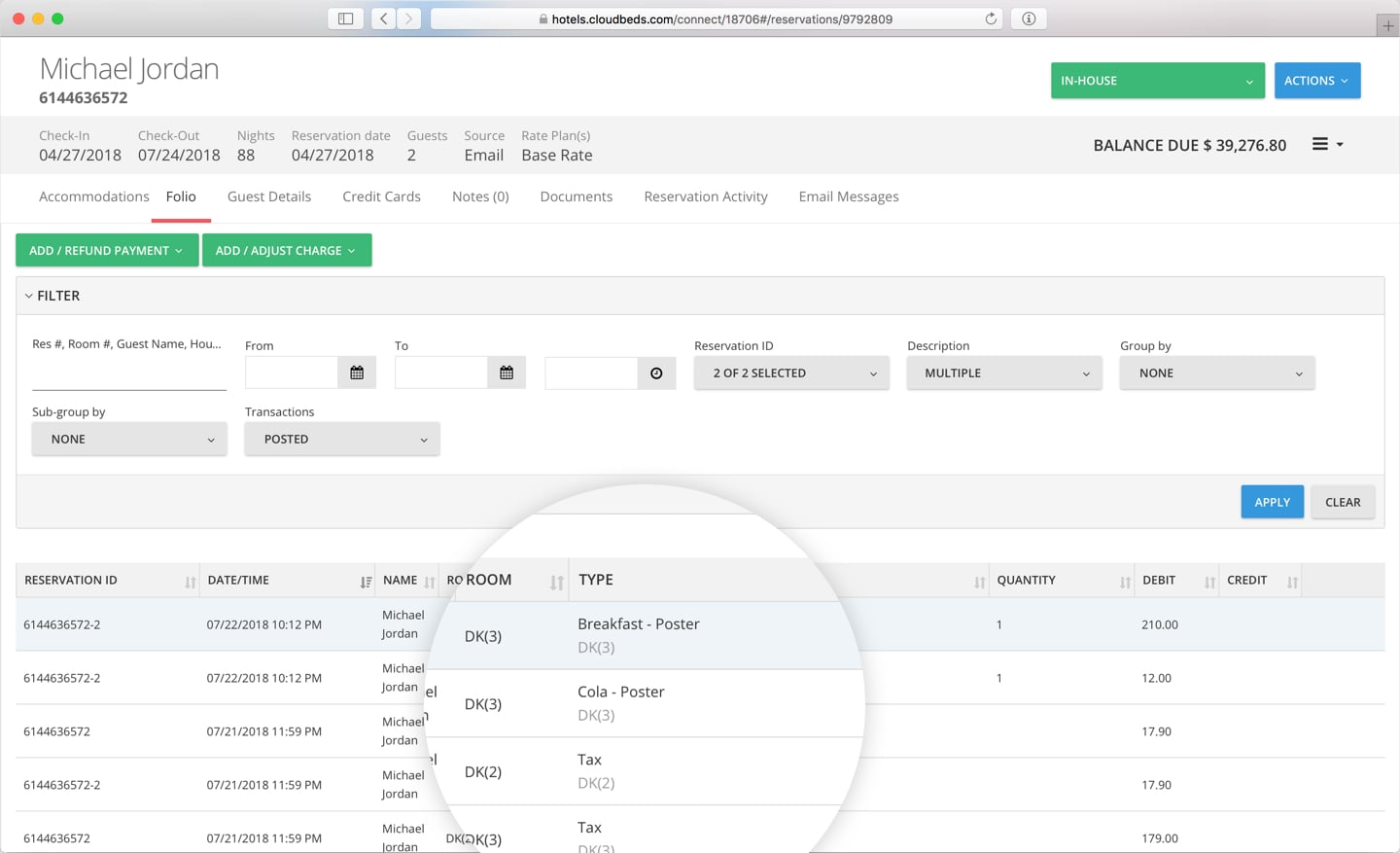 If you tap Pay here you will proceed to regular Poster payment window. When order would be closed we will send all information about order to the Cloudbeds. Additional charges won't be applied.

For example, order with cappuccino and croissant paid by cash with 10% service charge: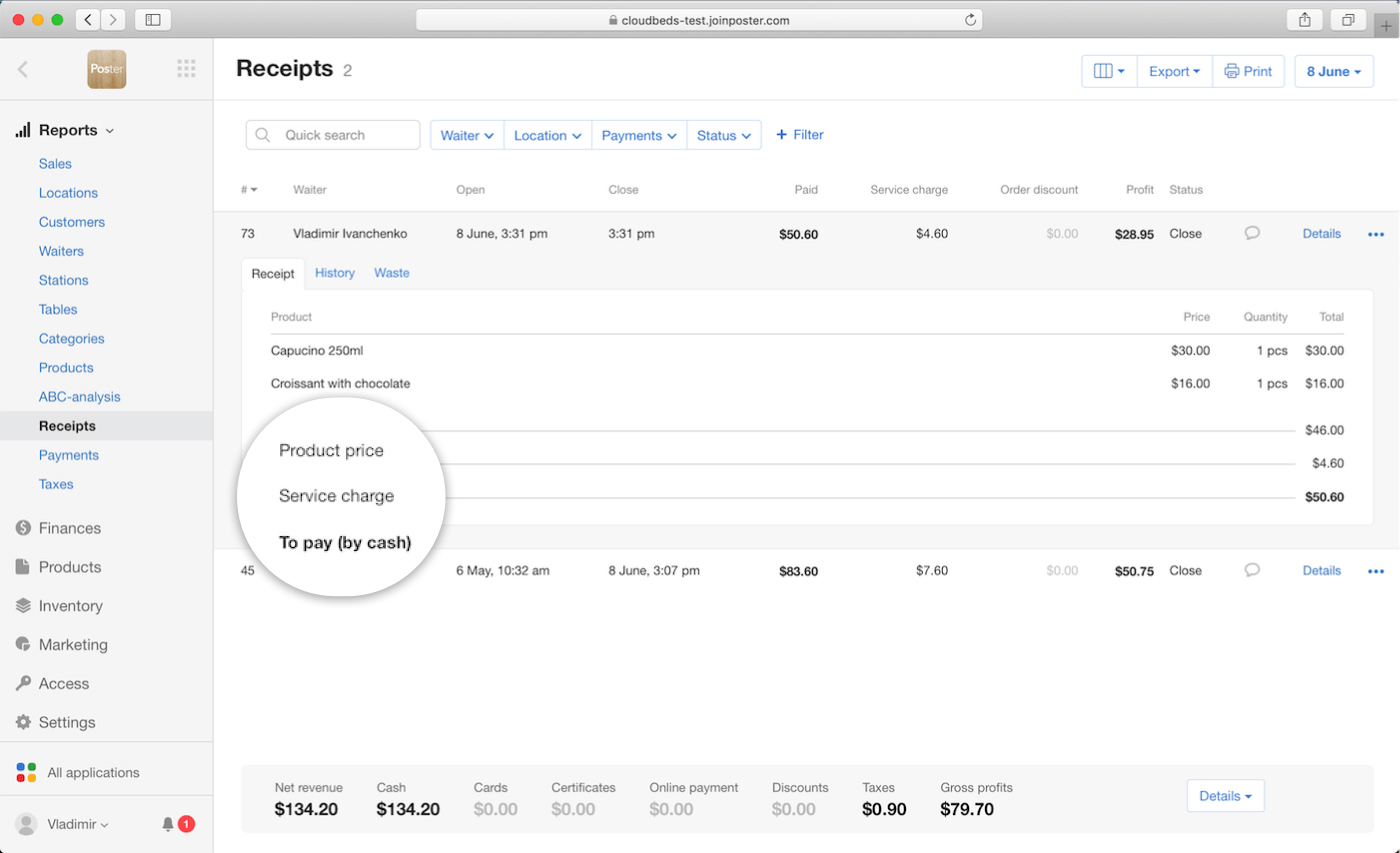 It would be posted to Cloudbeds like this: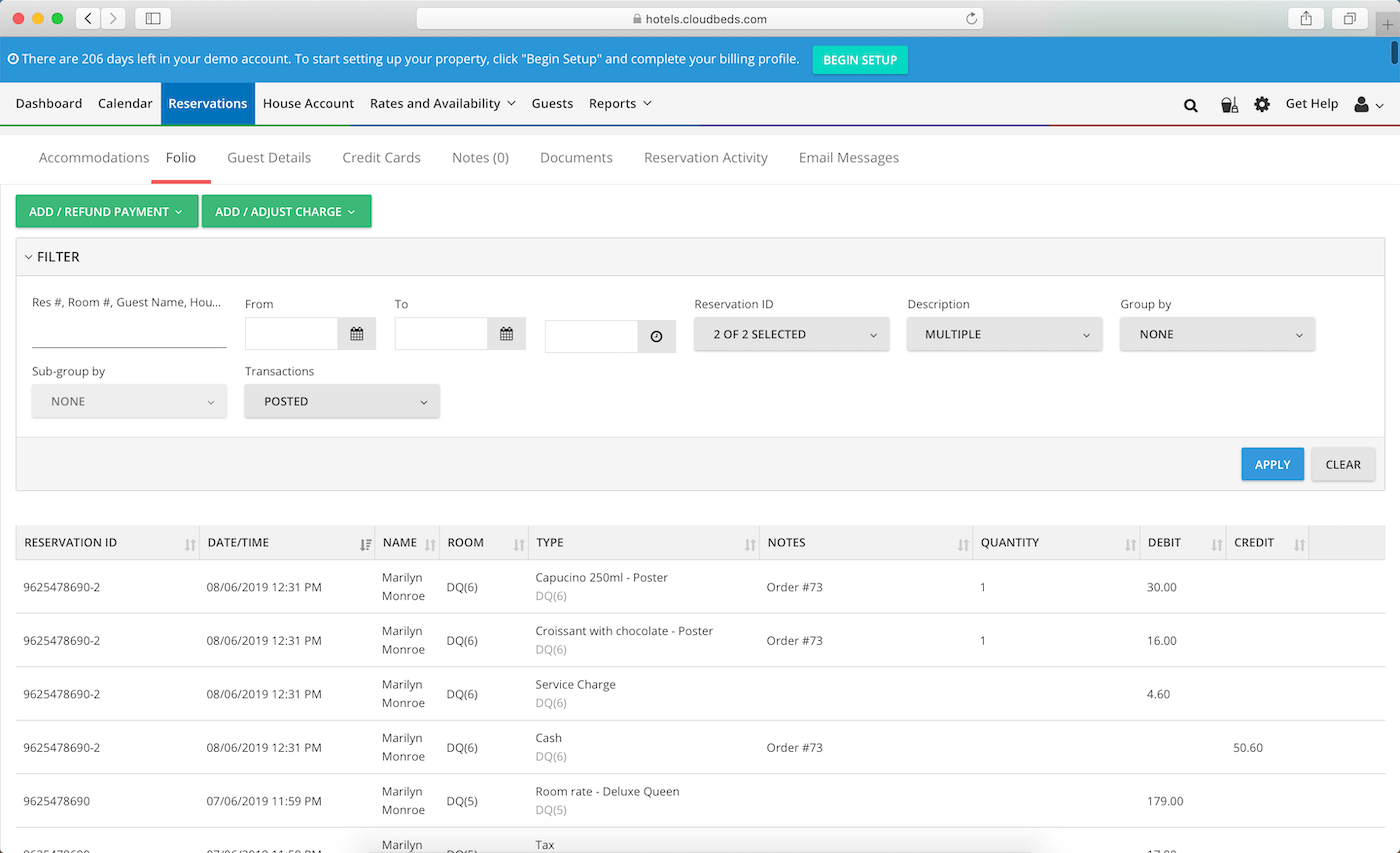 How to register transactions that are not connected to any specific room, guest, or reservation
For such purposes, Cloudbeds has a House Account feature. All orders which were not assigned to a guest will be sent to House Account.
If you use cash shifts, we will create one House Account per shift for each location in Poster. For example, you have two locations in one account: My Coffee House and My Awesome Bar. For coffee house and bar we will create separate house accounts.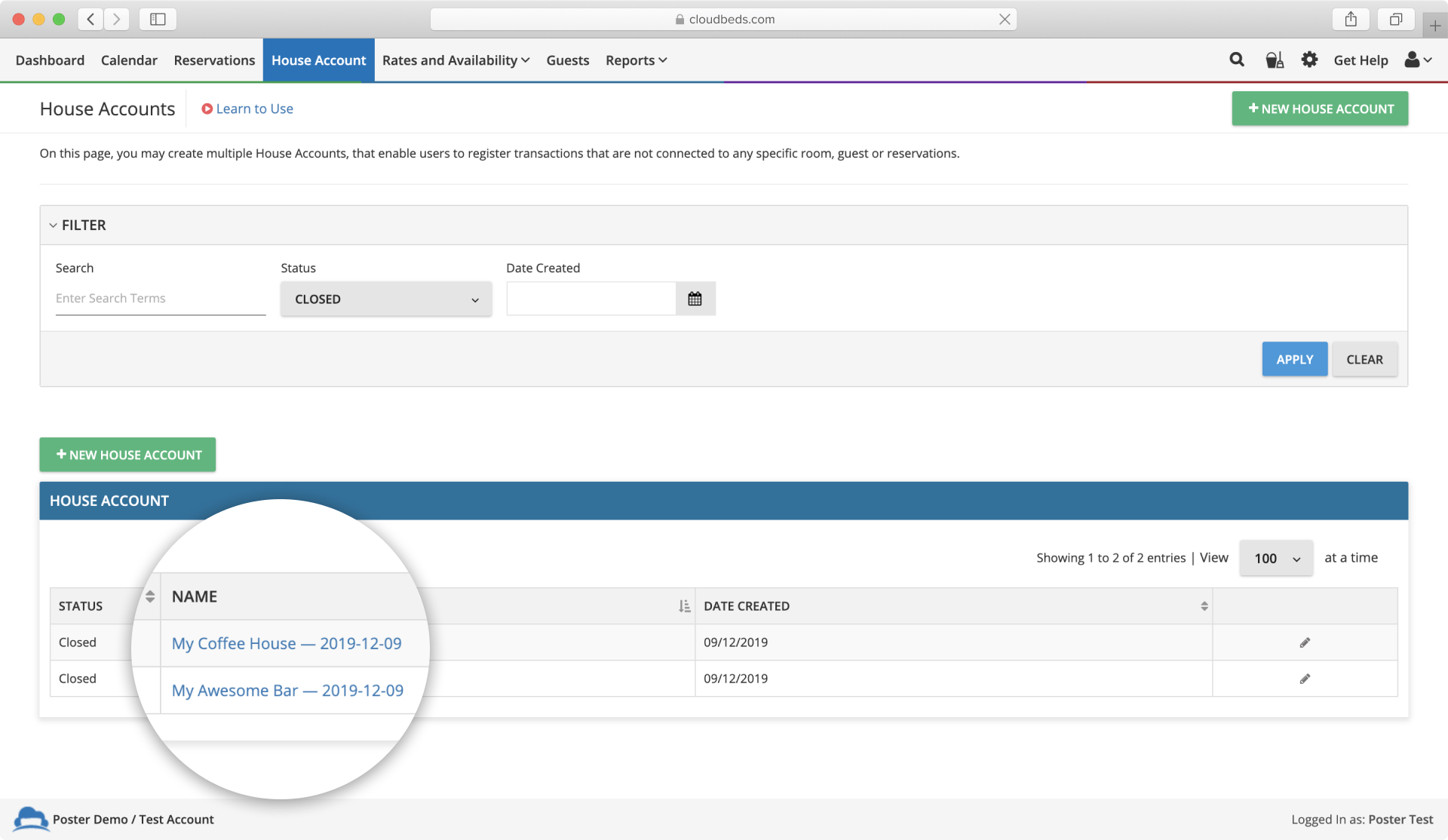 As soon as you close an order it will appear in House Account. When you close the shift we will close House Account.
☝️If you don't use a cash shift, we will divide your sales by calendar days.
How to enable sync with House Accounts?
If your Cloudbeds pricing plan supports house accounts it's already enabled. You don't need to do any extra setup.
If you want to disable it, write to your personal manager.
FAQs
Can multiple Poster accounts be linked to one Cloudbeds?
Yes, you can. For example, you have a hotel and 3 bars. You can create 3 different accounts in Poster and connect each of those to the same location in cloudbeds.
Or you can create one Poster account with 3 locations and connect it to Cloudbeds property.
☝️ It's not possible to connect locations within one Poster account to different properties in Cloudbeds
How can I void transactions from Poster in Cloudbeds?
Simply delete receipt in Poster and receipt will be removed from a reservation
Why I can't allocate payments with items from Poster?
Property accounts in Portugal that also use integration with Fact.pt can't allocate payments
Read more:
— 🎬 How to make a sale in Poster POS
— How to work with receipts report