How to set up Xero integration and sync sales
Integration with Poster allows you to export sales from Poster to Xero.

To connect integration, go to the Poster management console and click All applications at the bottom of the side menu. Find Xero application and click Install. Then you need to approve access to your data in your Poster and Xero account.
After installation, you will be redirected to the Xero application in Poster.
Initial set up
Go to your Poster management console → click Xero at the bottom of the side menu → click Settings in the top menu. Here you can manage all integration settings.
Select an account in Xero where all product sales totals will be sent to. Usually, account for sales should have type «Revenue».

Match tax rates in your Poster account with corresponding tax rates in Xero.

Specify one account in Xero for each individual payment type in Poster otherwise, your payments will not be added to the invoice.

Click Save button.
☝️ Poster tax percent should be equal to the Xero tax percent otherwise, there will be a discrepancy of sum earned per shift between Xero and Poster.

☝️ Poster will send your payment totals to Xero for each payment type your venue accepts. For all sales per shift, we will total the amount and send all payments together.
Sales sync
All your sales from Poster will be imported to one invoice: • If you are using cash shifts in Poster, sales will be imported immediately after you finished the cash shift. • If you don't use cash shifts, we will import sales once a day. Sales per shift will be grouped by product. For example, if during one shift you had two different orders with 2 and 3 cans of soda, they will be exported as a group of sodas with 5 products.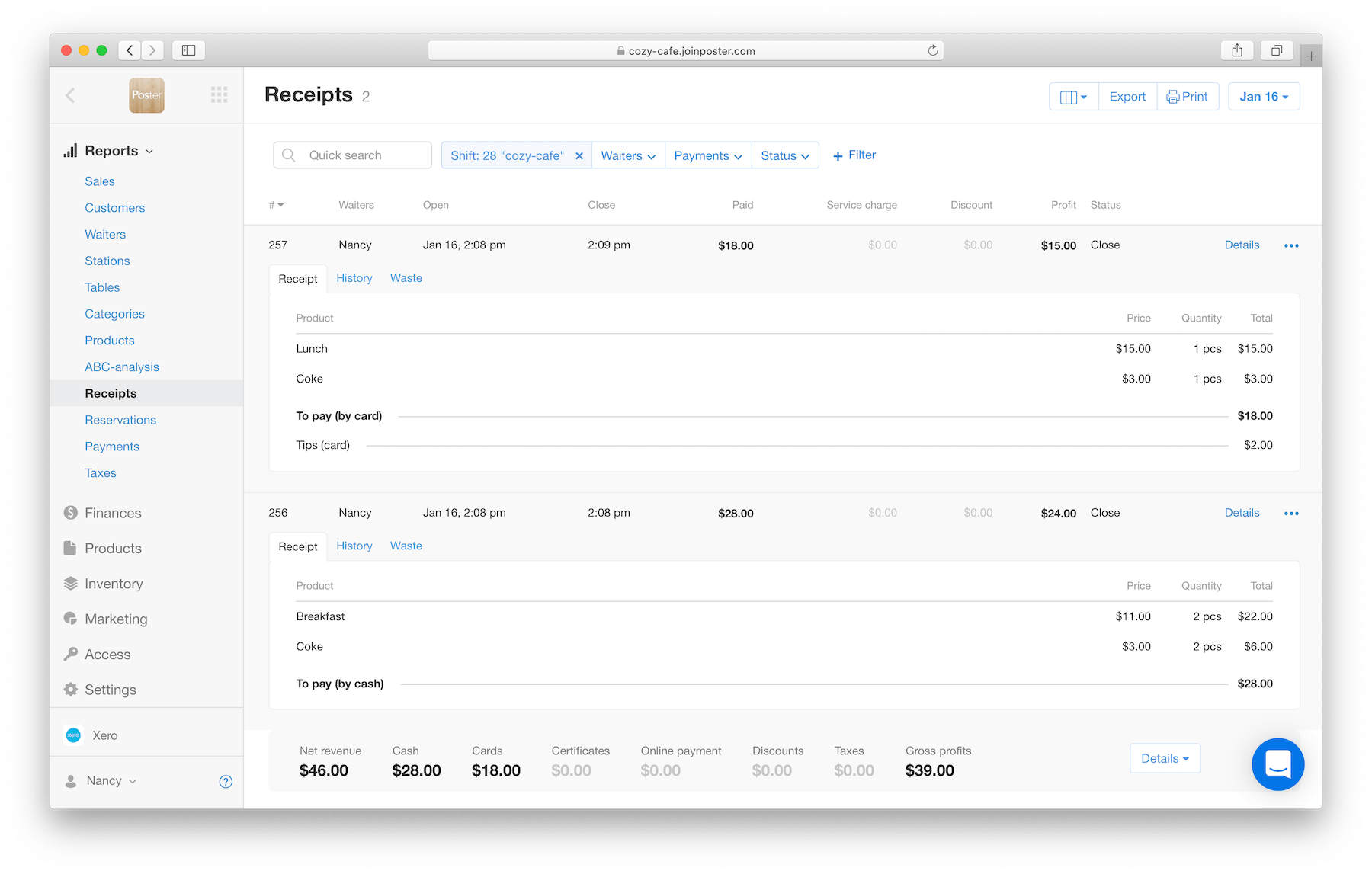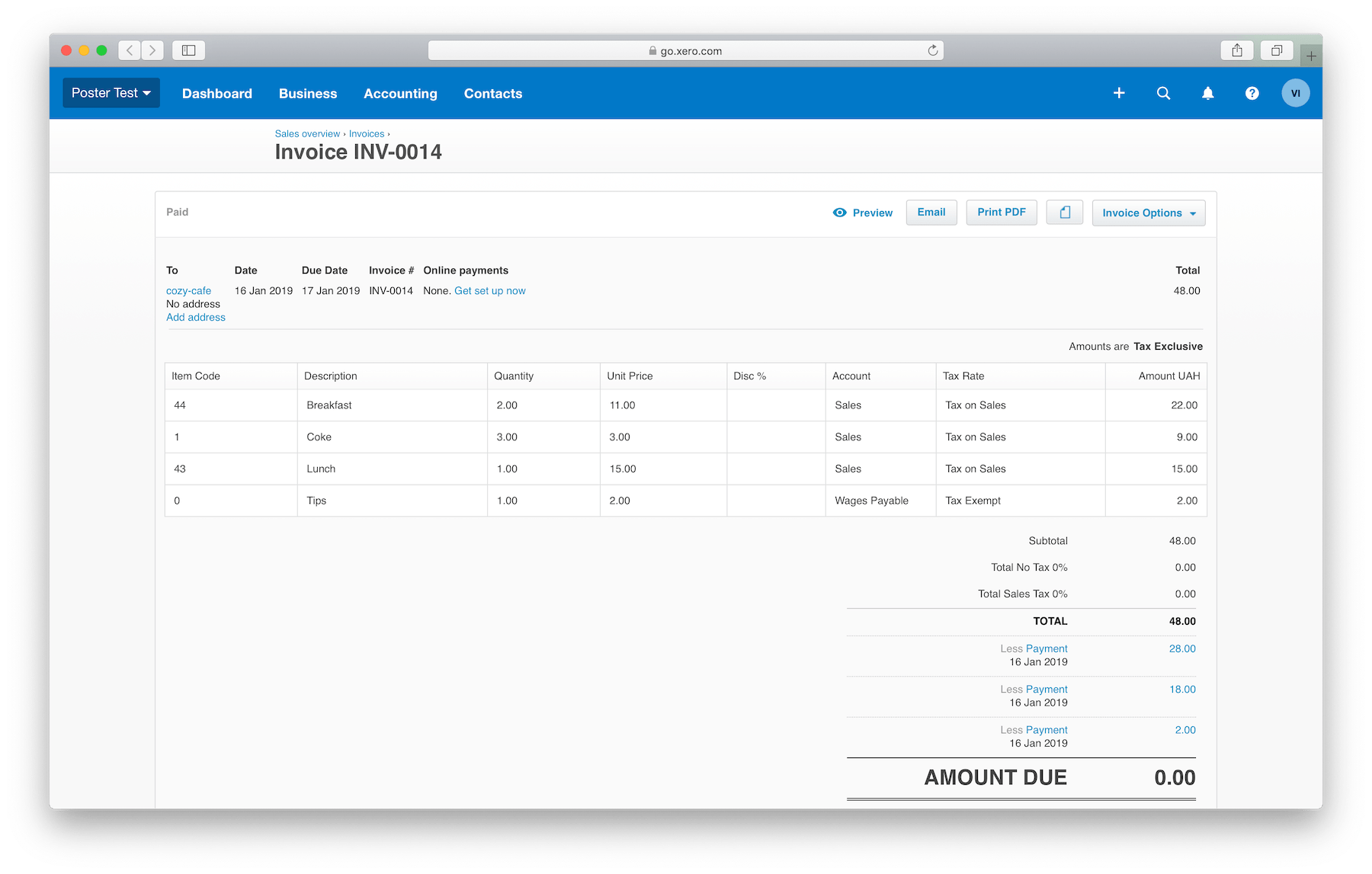 💡 If you have several venues in one Poster account, each venue sales will be imported to a separate invoice. Each invoice will have a client attached to it, whose name corresponds to the venue name.

💡If you matched the Xero payment account with Poster payment methods, payment will be added to the invoice and it will be approved and closed automatically. There is no need to enter data manually.
You can track the status of all created invoices in the Poster management console → Xero → Import.