Make right decisions
Poster makes sense of your business data and gives you helpful insights. Explore your most profitable goods, waiters and even days of week. Then improve your performance and make even more money.

Franchise version
Include Poster into your franchise contract. Your franchisee will use a separate Poster account and will have their own price policy, operating activity. And you will be able to inspect their key performance indicators.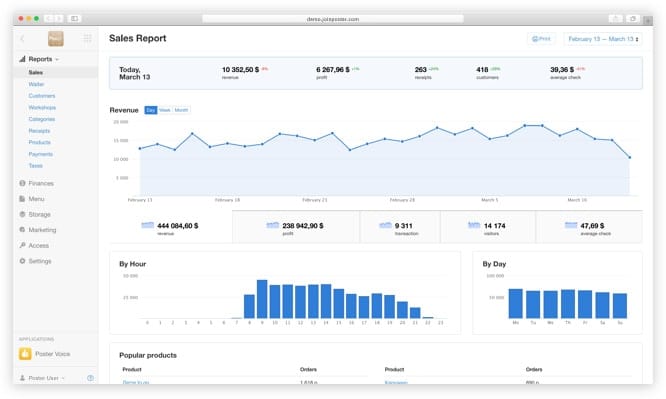 Menu
Fast and convenient way to manage your menu or catalogue