Coffee Shop POS System
All-in-one POS software for a coffee shop that combines solutions for front-office, inventory, finances, analytics, CRM. Set up in 15 minutes.
Watch a video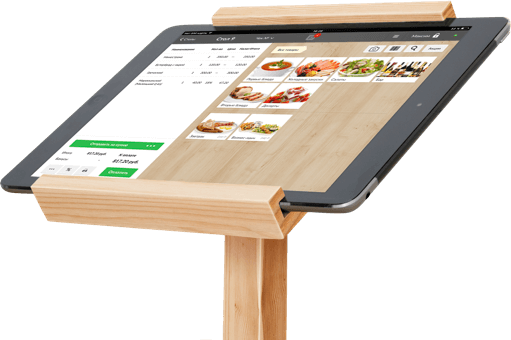 Try Poster for free
Join 30,000 locations that have already tried Poster. Start your 15-days trial now.
Poster Is a Cloud Coffee Shop POS Software and Inventory Management
A cloud coffee shop POS system simplifies the lives of coffee shop owners and employees. There is no need to spend a lot of time taking orders, searching required menu items, and making your customers wait. You can easily manage the menu, view business statistics and reports, take inventories, track employee hours worked, do payroll calculations, and, most importantly, be aware of real-time data that shows your business's profit.
Coffee shop POS software provides your customers with coupons, various discount and bonus cards, special deals and promotions which increase their loyalty to your venue, turning them into regulars. Experience the benefits of coffee shop management with Poster.
Why you need a coffee shop POS system
Reliable work offline
Reasonable price
Intuitive interface
Loyalty system builder
Remote access to your business
Financial reports with real-time access
Inventory management
Low stock alerts
Payroll calculation
Cash shifts
Coffee Shop Point of Sale Software: Rapid, Intuitive, Reliable
The Android and iPad Point of Sale system for coffee shops makes work more comfortable and convenient. Waiters take orders on tablets through the Point of Sale, and all data is transferred to other team members, such as the baristas or the cooks, by cloud. They receive an order along with customer comments and preferences, for example to exclude an allergen or a certain ingredient.
Thereby, the waiter can quickly navigate the menu and answer questions from each customer about the selected dish, and the cook always sees the exact instructions of the chef. This increases turnover and makes POS software for coffee shops an extremely practical tool in daily work.
Simple installation
It takes only 15 minutes to set up: download a coffee shop Point of Sale system application from AppStore or Google Play and install it on your device, and whoopee! You are ready to start working.
Fast order taking
To start selling you don't need to go through a long training program. The app is intuitive and easy to navigate. As a result, staff take orders faster, improving the customer service experience.
Remote access
Be aware of your business figures wherever you are in the world. Use your login and password to enter the Poster management console from the browser on any computer, tablet or phone.
Reliable work offline
Do not worry! There is no need to pause restaurant operations when the Internet is down. Poster will not let this happen! You will continue to sell and print checks as usual.
iPad POS system for a coffee shop helps to manage your business from home
View sales reports and manage your business online from anywhere in the world. The POS system for coffee shops has many features that facilitate effective management, even remotely.
A coffee shop business requires careful management, so employees must be constantly monitored, especially when you are not there.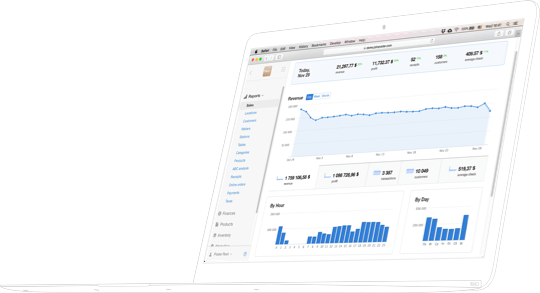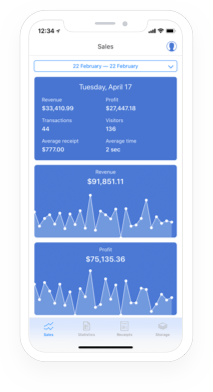 Mobile POS systems for coffee shops allow the owner to have current access to all necessary data: sales, income, number of open and closed checks, number of orders, all employee activities, and much more.
You can remotely change the menu, create discount and bonus loyalty programs, check inventory balances and create shopping lists. This is a real timesaver, because you do not need to be in your coffee shop to manage it.
Use Poster on any device
Poster is a cross-platform Point of Sale. Our coffee shop POS system supports iPad and Android tablets, any laptop and PC, so you can control your coffee shop business in the most convenient way.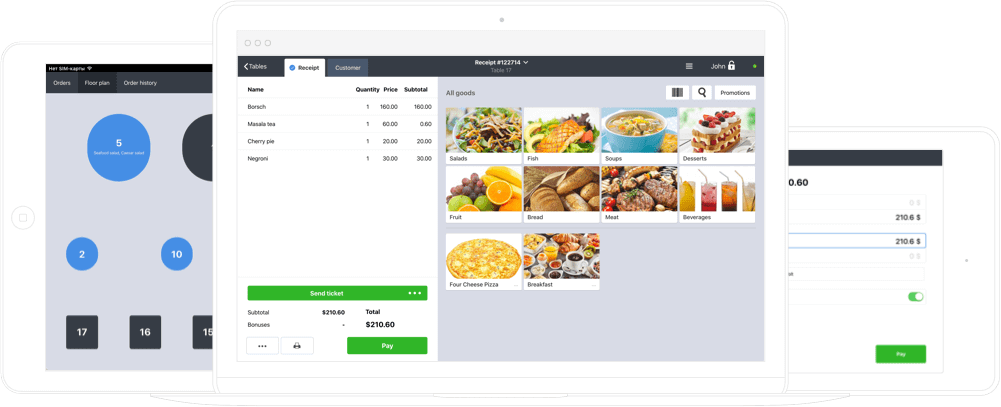 Motivate your customers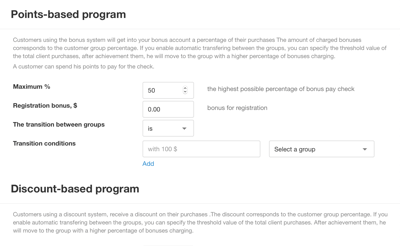 Use flexible loyalty systems and the unique special offer designer in order to keep your customers coming back every day.
Every penny counts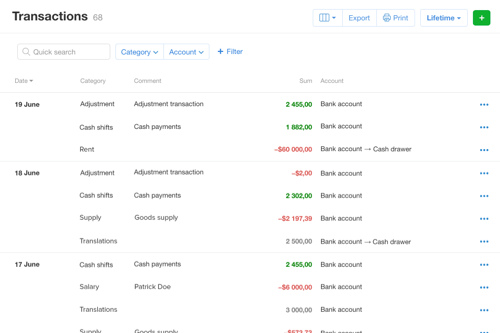 Use built-in Financial Accounting and Cash shifts for all finance down to the penny.
Detailed reports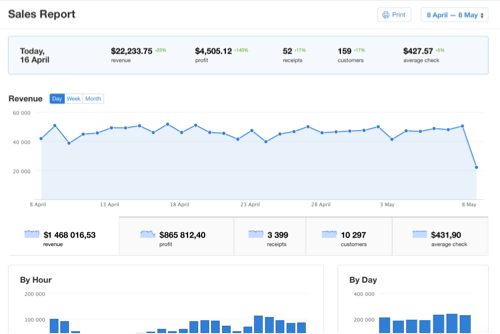 Simple and powerful business intelligence tools record your success visually.
Manage easily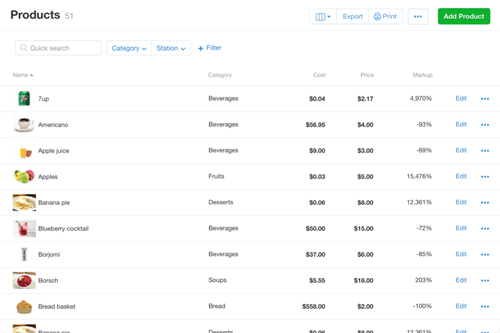 Change prices, manage your menu and discounts from any device in real time.
Inventory control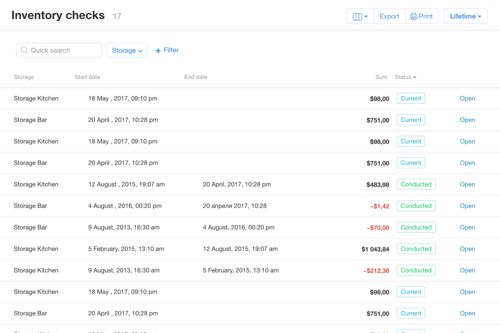 Add supplies and do inventory checks easily and conveniently.
Accept card payments

Poster POS works with any bank terminal. Provide fast, easy card payments to your customers.
Do you have a franchise?
We have a special version for franchises. Include Poster in the franchise agreement with your franchisees and get improved technical support, a personal manager, and access to additional functions. Manage your business in a single click.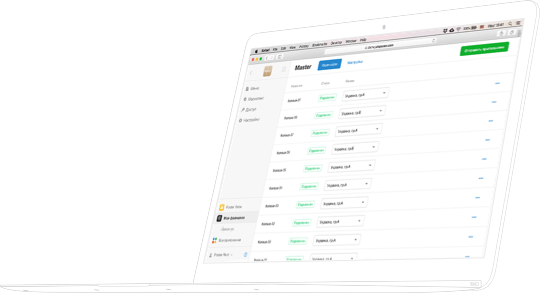 Best customer support
Your personal Support Manager is always here to help you to set up Poster to maximize its benefits for your coffee shop business.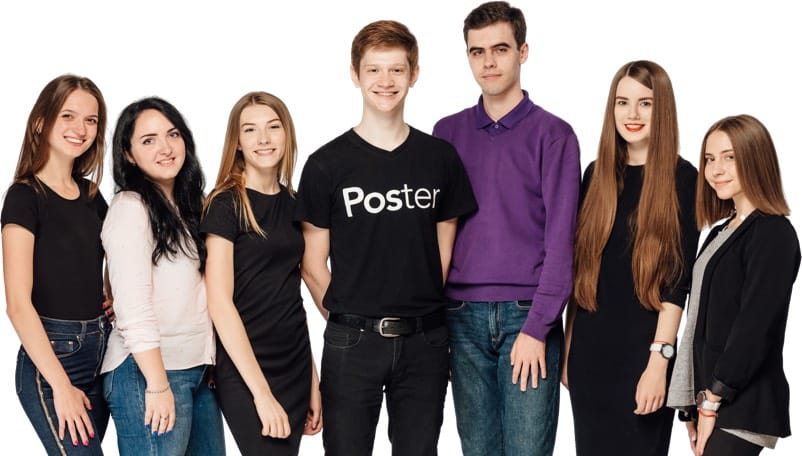 Poster fits any type of&nbspfood service business