Powerful marketing tools
Reward customers for their loyalty to your business. Choose an appropriate loyalty program out of 3 available.
Points-based program flexible settings
You can set a number of settings to make as much as you can from your loyalty program. E.g., how much points does a customer get for signing up, what are the limits a customer should reach to switch to the next group.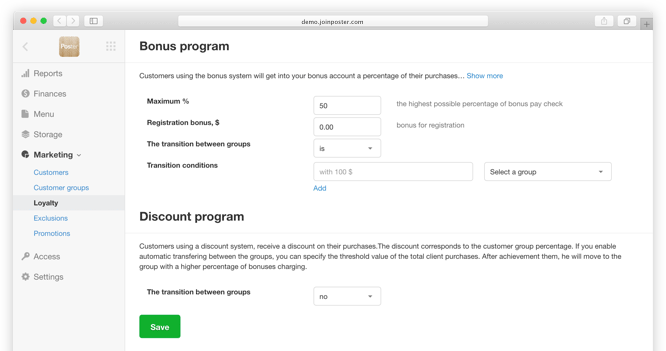 Import & export
You can import and export your customers list to connect Poster with your favourite tools for email and SMS-marketing, CRM system.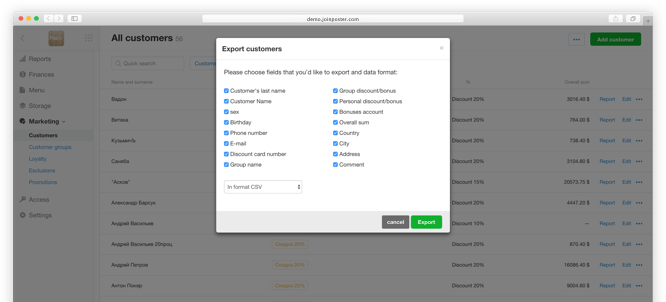 Add-ons
Accept payments, export data to 1C, use different languages, etc...