Flexible and usable inventory
Don't forget to buy goods in time
Using Poster you will see all your ingredients and goods leftovers in real time. Furthermore, you can set a limit for every single ingredient and get automatic alerts when the ingredient reaches it's limit.
Do a stock take in a few minutes
We've made an effort so you could get pleasure of stock-taking process. Just enter your actual balances. Poster will do the reset.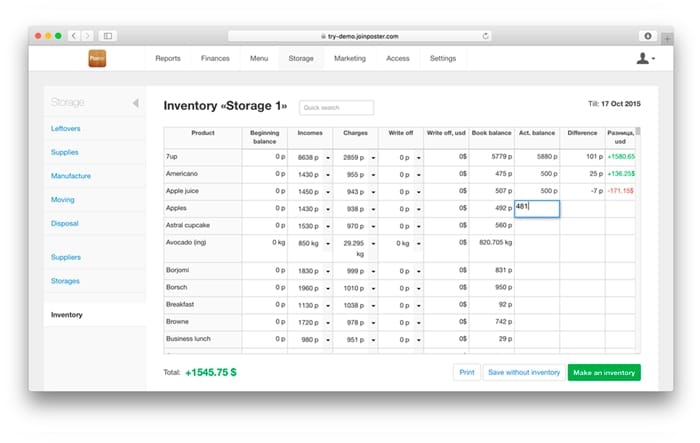 Fiscalisation
How to set Poster up to use with a fiscal register