Flexible and usable inventory
Don't forget to buy products in time
With Poster you will see all your ingredients and products inventory counts in real time. Furthermore, you can set a low stock alter threshold for every single ingredient and get automatic alerts when ingredient is low on stock.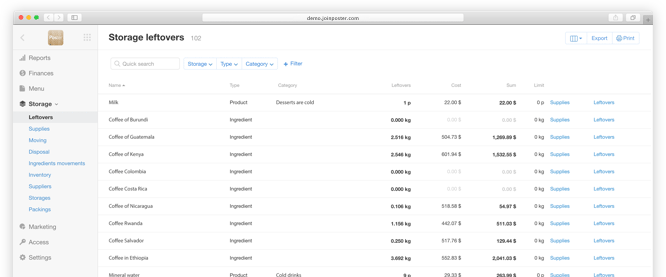 Make an inventory count in a few minutes
We've made an effort so you could get pleasure of the inventory checking process. Just enter your physical inventory counts. Poster will take care of the rest.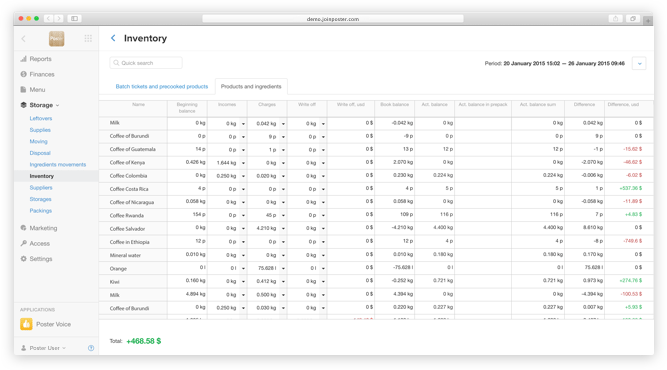 Marketing
Powerful tools for building loyalty with your customers