Inventory
Flexible and usable inventory
Manage inventory balances in real-time mode, make inventory checks, and add supplies using a convenient and intuitive interface.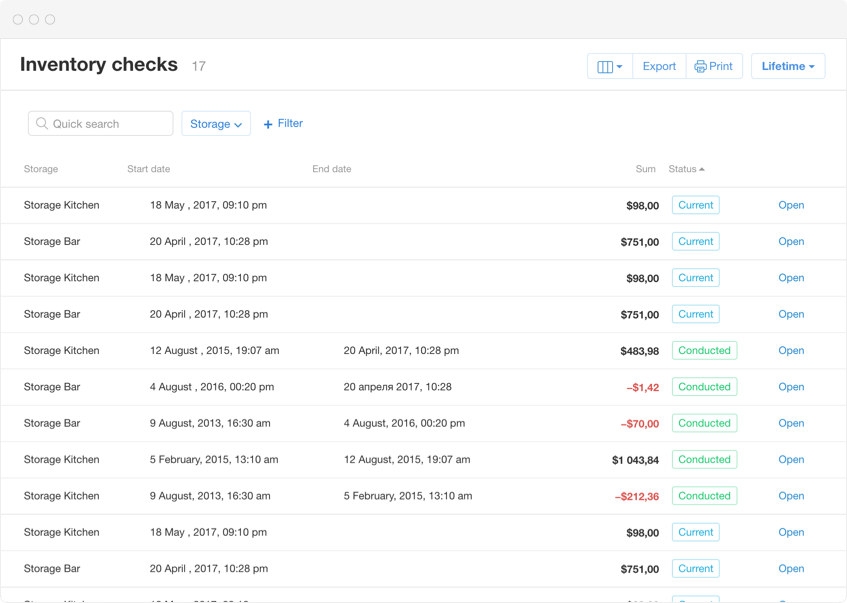 All inventory operations
Poster supports all types of inventory operation and report: supply, inventory check, waste, transfer, etc.

Fast inventory check
We guarantee you will fall in love with inventory checks! All you need do is enter the actual balances into the system and Poster will take care of the rest.

Monitor purchase costs
When you enter a supply into the system, you will see the previous purchase price and variance from the norm.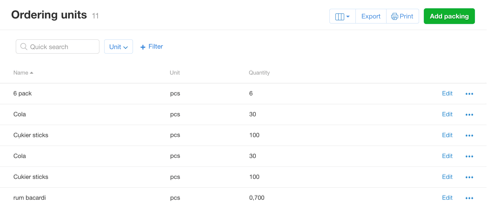 Ordering units
Add supplies by box, package and other units. When supplying soda in a pack of 12 items, specify the number of packs, and Poster will automatically calculate the number of items.

Supplies import
Import Excel supplier invoices for products and ingredients, their quantities and prices to add supplies even faster.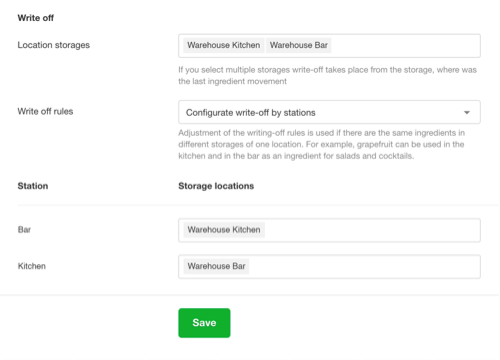 Deduction rules
If you have the same ingredients stored in different storage units, set the deduction rules. This is really handy when you want lemons for salads to be deducted from Kitchen storage, and lemons for cocktails from Bar storage.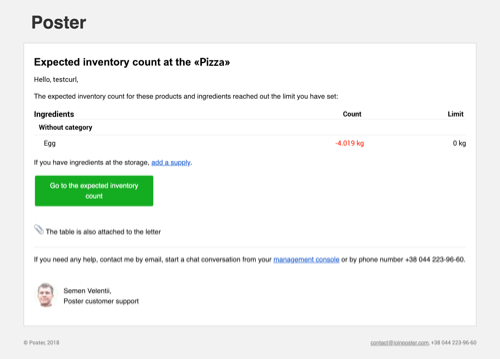 Don't forget to buy products in time
You'll never lose customers because of a lack of ingredients. When you're running out of coffee or coconut milk, we will send a message telling you it's time to call your supplier and place an order. Just specify the low stock limit for each ingredient so Poster knows when you need a refill.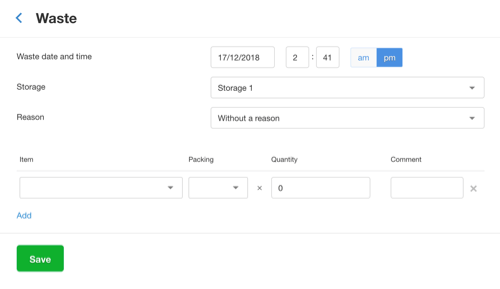 Manufacture
Use manufacture in Poster when you cook menu items in advance. This way you can manage stock balances by ready-made dishes and preparations instead of ingredients. This is a perfect fit for bakeries, candy shops, and canteen.
Try Poster POS for free
Learn why 50,000 businesses love Poster POS. Start your 15-day free trial.
Next
Finances →
Simple, clear financial reports