Poster — an iPad cloud Point of Sale (POS) for cafes and shops. Set it up in 15 minutes and start saving time and money.
Simple installation
You only need to plug the printer in and start working.
Remote access
Be aware of your business figures from anywhere in the world.
Total control
Don't miss any single thing going on with your business
Reasonable price
Use Poster starting from just $19/month.
Robust and intuitive POS application
The application is simple and intuitive. There's no need to spend time and invest money into personnel training. Your waiters and cashiers will start selling in several minutes.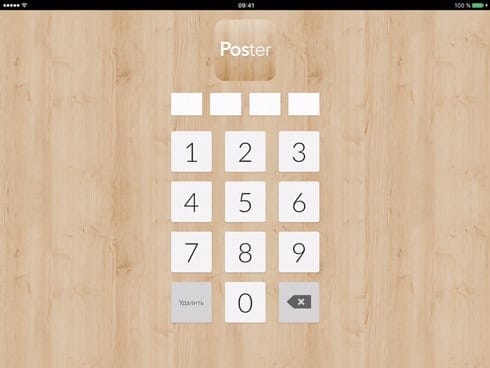 Reliable work offline
Full or counter service
Split order
Print tickets for kitchen and bar
Pay with credit card, cash or gift card
Manage your business from home
Your data is securely stored in the cloud. Management console is accessible in a web browser only by you with login and password. Be aware of your sales, inventory and finances from anywhere in the world.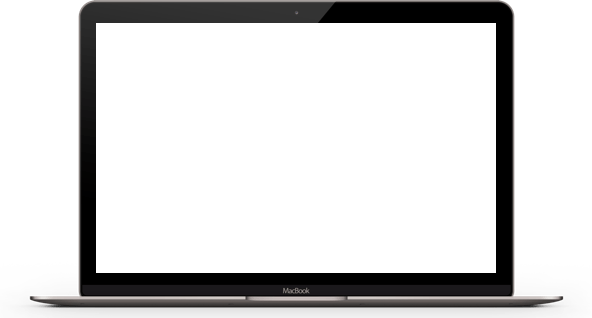 Detailed reports
Simple and powerful business intelligence tools visually show your success.
Manage easily
Change prices, manage discounts and your menu from any device in real time.
Inventory
Add supplies and make inventory checks in an easy and convenient way.
Use Poster on any device
You can launch the front office application on iPad, Android tablets, any laptop or PC. Receipts are printed on Epson, Star or any other Esc/pos receipt printer.
Poster Boss
Poster Boss, application for business owners. Shows sales reports and checks information in the form of convenient schedules.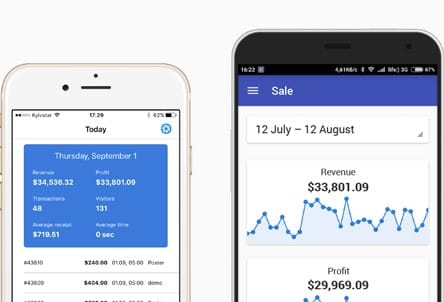 Accept card payments
Accept card payments via Ingenico and Verifone bank terminals.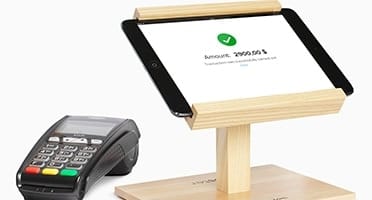 More than 6000 businesses already use Poster every day
Best customer support
We know the answers :)