kitchen display
Kitchen Kit: A kitchen display for your restaurant
Kitchen kit is an app that helps you replace ticket printers in the kitchen. Orders with detailed descriptions will appear instantly on your tablet so your chefs can start cooking right away!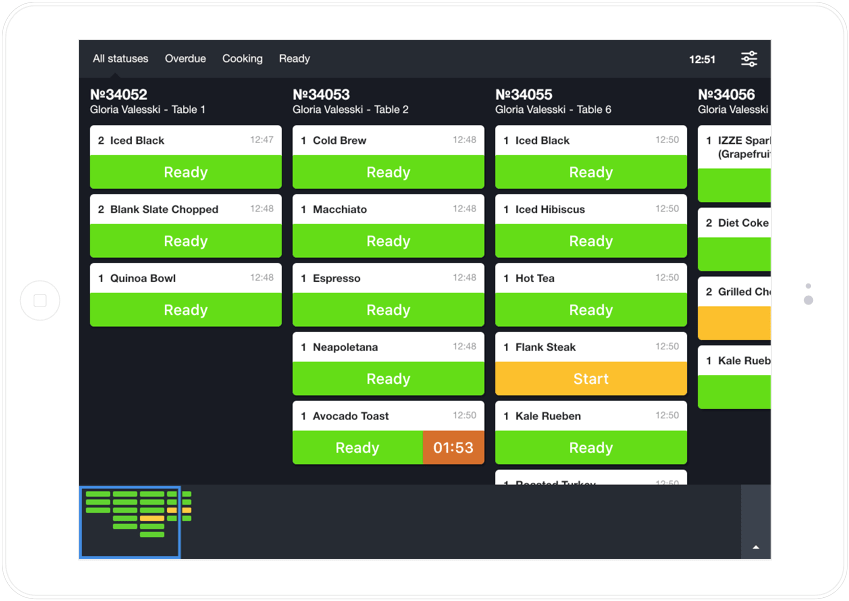 What features does Kitchen Kit offer?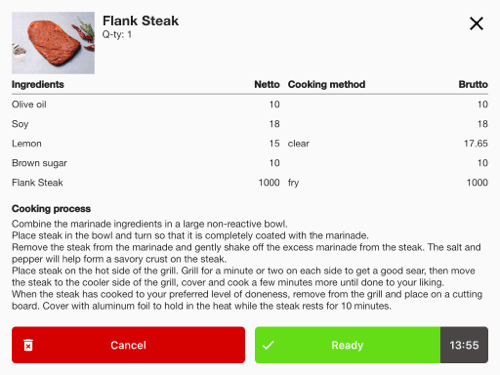 Access to all your dishes
Your chefs can access the recipes for any dish on their tablets. It will be especially handy for all of your line cooks and new staff who don't know the recipes and serving sizes by heart. It is always better to check, and even better to do it quickly and immediately after receiving your order.

Notifications for waiters
You don't have to come to the kitchen and ask if the order is ready. When the dish is ready, the waiter or cashier's terminal will be notified. Also at any time you can see at what stage the order is, to tell the guest about the readiness of dishes and clarify the order of serving.
Real time updates for your orders
With your Kitchen Kit kitchen display system you will have access to the following info: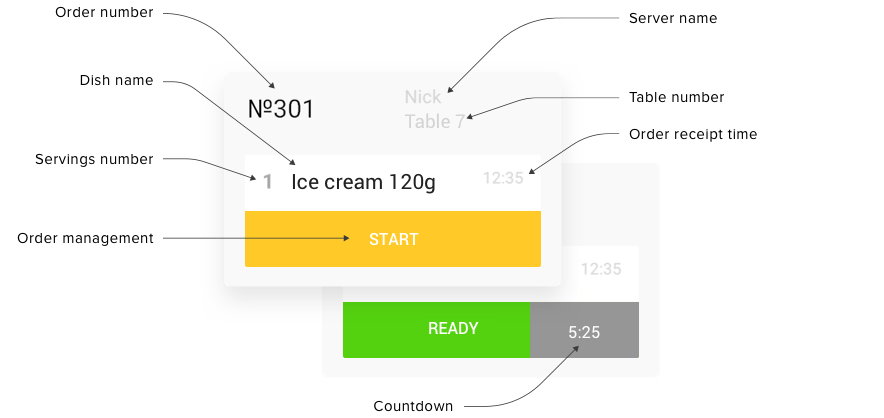 Frequently asked questions about KDS systems
To work with Kitchen Kit, all you need is a tablet or monitor where you can Android. Minimum system requirements can be found on the App Store and
Google Play
page.
Kitchen Kit is an add-on that is available to customers with the
Pro subscription plan.
For the time being, this integration isn't available to customers with other subscription plans.
To start using the app, sign in with the same login details you use for Poster, and your POS database and the KDS will be linked! Learn more about how to connect and configure the Kitchen Kit in
Poster's knowledge base.
Try Poster POS for free
Learn why 50,000 businesses love Poster POS. Start your 15-day free trial.