Finances
Simple, clear financial reports
With Poster you'll easily find every number. For example, the net profit for the previous quarter or how much you spent on salaries in March last year.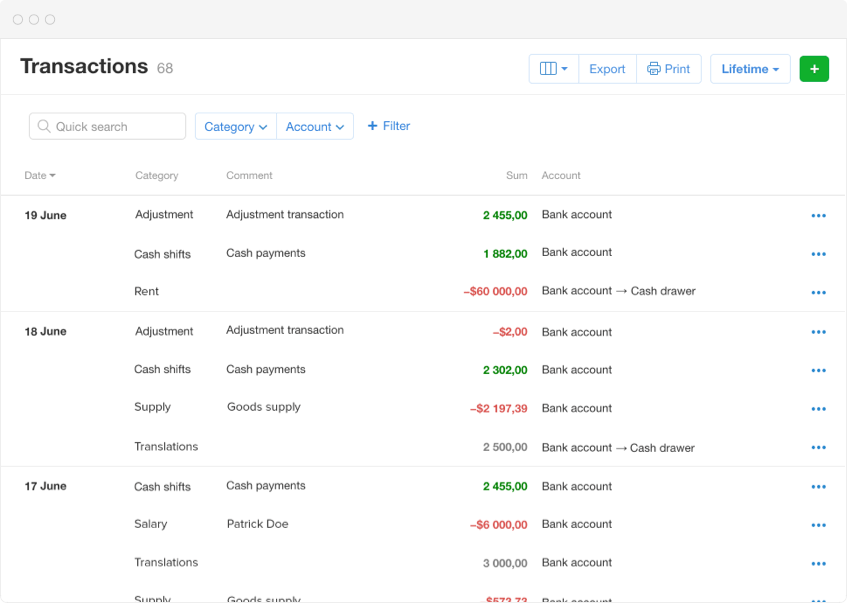 Cash shifts
Control your cash drawer. If there is a difference between cash shift balances, you'll easily find the gap.

Transactions
Take into account rent, water, deliveries or cleaning services. You'll have a complete report on all your transactions.

Net profit
View your venue's net profit for any period. Poster brings together all income and expenses, calculating profits automatically.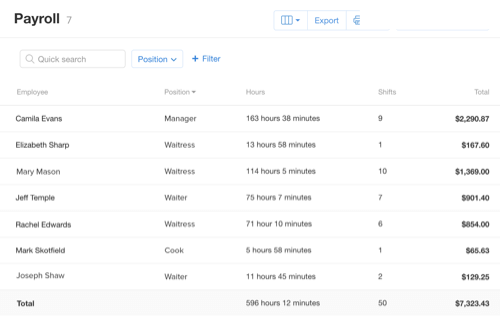 Payroll calculation
Pay employees for hours worked or shifts, a fixed rate or percentage of sales. Poster collects reports on each employee and calculates the payroll automatically.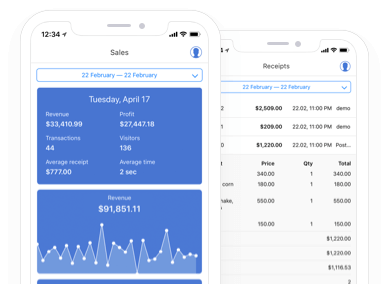 Poster Boss
View real-time financial reports wherever you are: at the office, in a meeting, at the airport. Account balances, revenue, net income, all transactions, receipts, and inventories—everything is always completely under your control.
Try Poster POS for free
Learn why 50,000 businesses love Poster POS. Start your 15-day free trial.
Next
Marketing →
Attract new customers and increase profits