Delivery Management System
Start delivering in 1 day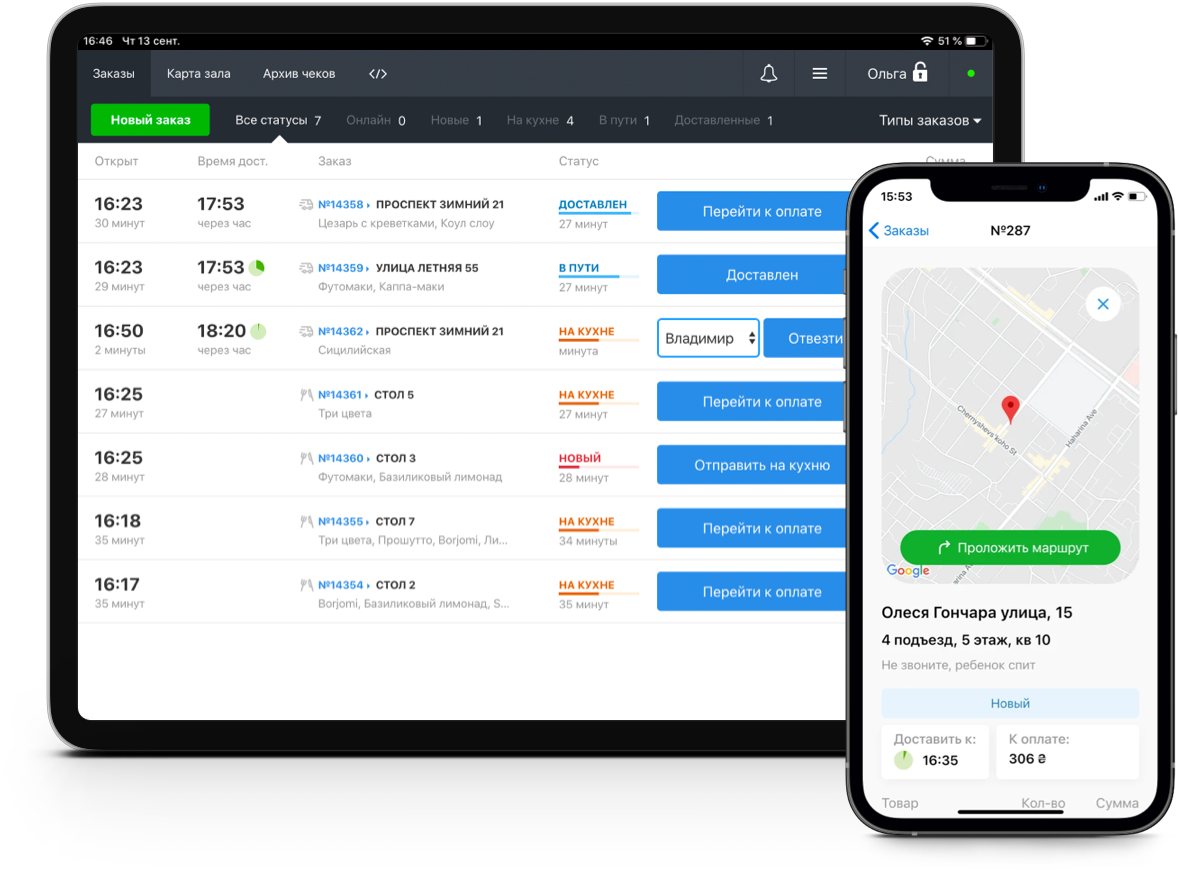 A ready-made all-in-one solution for taking and managing delivery orders for your business: a website for your clients to place their orders, an app for couriers, full analytics and accounting tools.
Start your free trial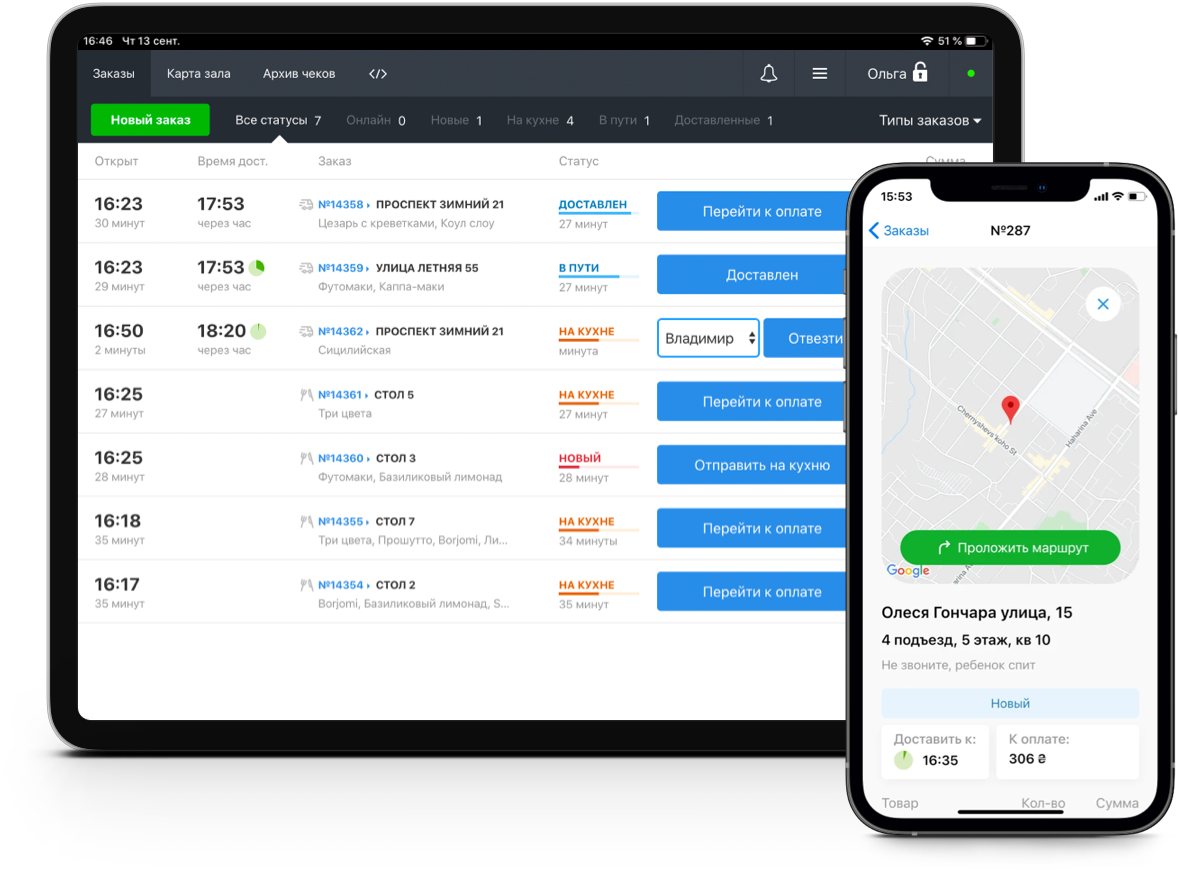 Take orders online
Your guests will be able to place an order on the website, by phone, with bots or through integrations with other applications.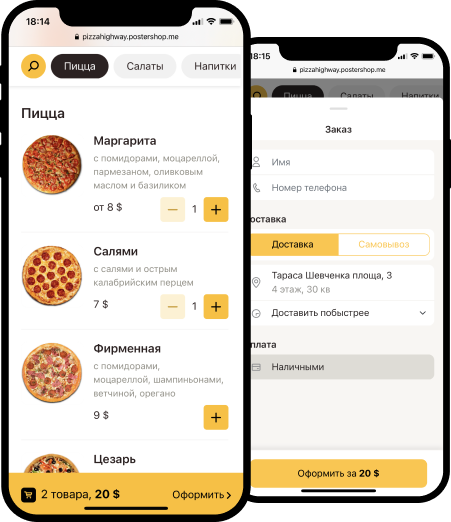 Poster Shop
Create your own website
If you don't have your own website yet, create one in one click with Poster Shop. Your customers can browse it with ease on computers and smartphones, view the menu and place orders for takeaway or delivery hassle-free.
More about Poster Shop →
By phone
Keep a guest database and take orders faster by phone number. It is enough to enter the number, and Poster will prompt all the information. And for new guests it will automatically create a card.
Work with integrations
Poster supports ready-made integrations for accepting orders: telegram bots and mobile apps. Through API you will be able to integrate Poster with your own solution for automating food delivery.
All orders in one app
Manage all orders and track their statuses right on the Poster terminal.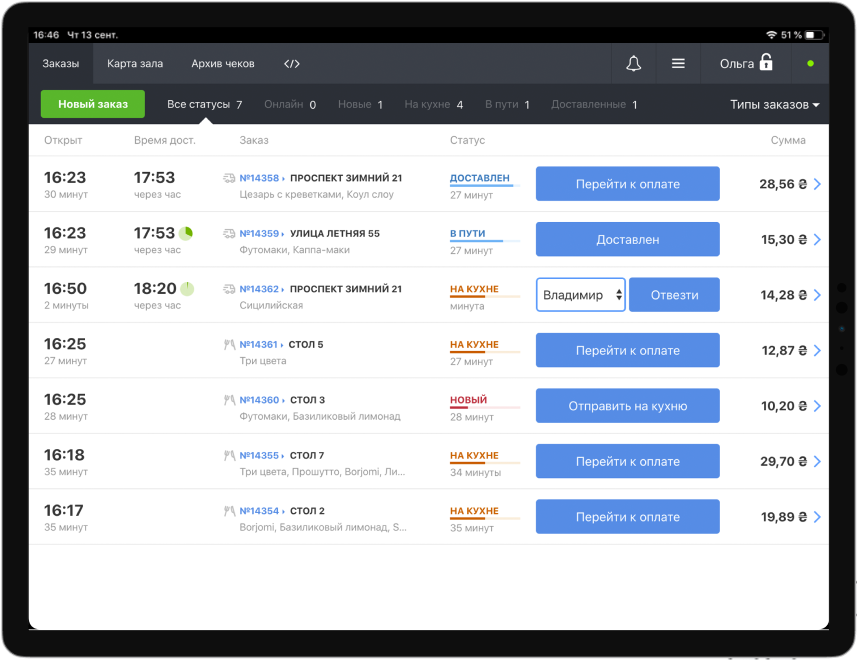 Take delivery, dine-in and takeaway orders at the same time. Poster delivery program will organize all processes so that the orders are prepared and delivered on time.
You always see the current status of each order. Poster will remind you when to start preparing an order or when to hand it over to a courier for delivery.
Keeping track of delivery stages
The point of sale system for food delivery helps to notice and eliminate any weak points, whether it is the promptness of the kitchen or the logistics of couriers.
Client profiles and delivery addresses
It is enough to enter the guest's information in Poster once, so that it is automatically pulled up next time. Add multiple addresses if the customer orders home and to the office.
Accept payment the way it is convenient for you and your guests: by card, cash or partial payment with cash-back rewards.
Promotions, discounts, cash-back rewards
Introduce special offers and bonuses to reward and encourage your guests to place more delivery orders.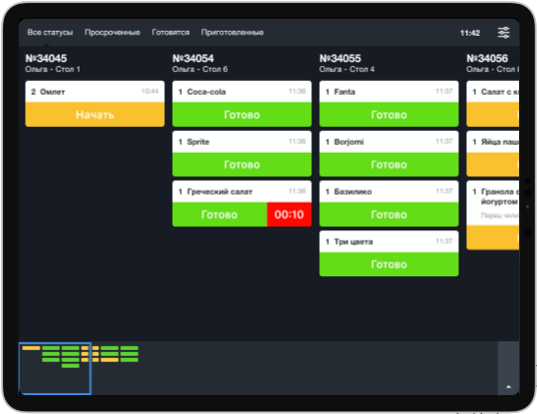 Kitchen Kit
Automate your kitchen processes
The Kitchen Kit app can replace ticket printers and automate delivery in your restaurant. Your chefs will be able to immediately start preparing orders for delivery, and a waiter or operator — will see the current status of dishes.
More about Kitchen Kit →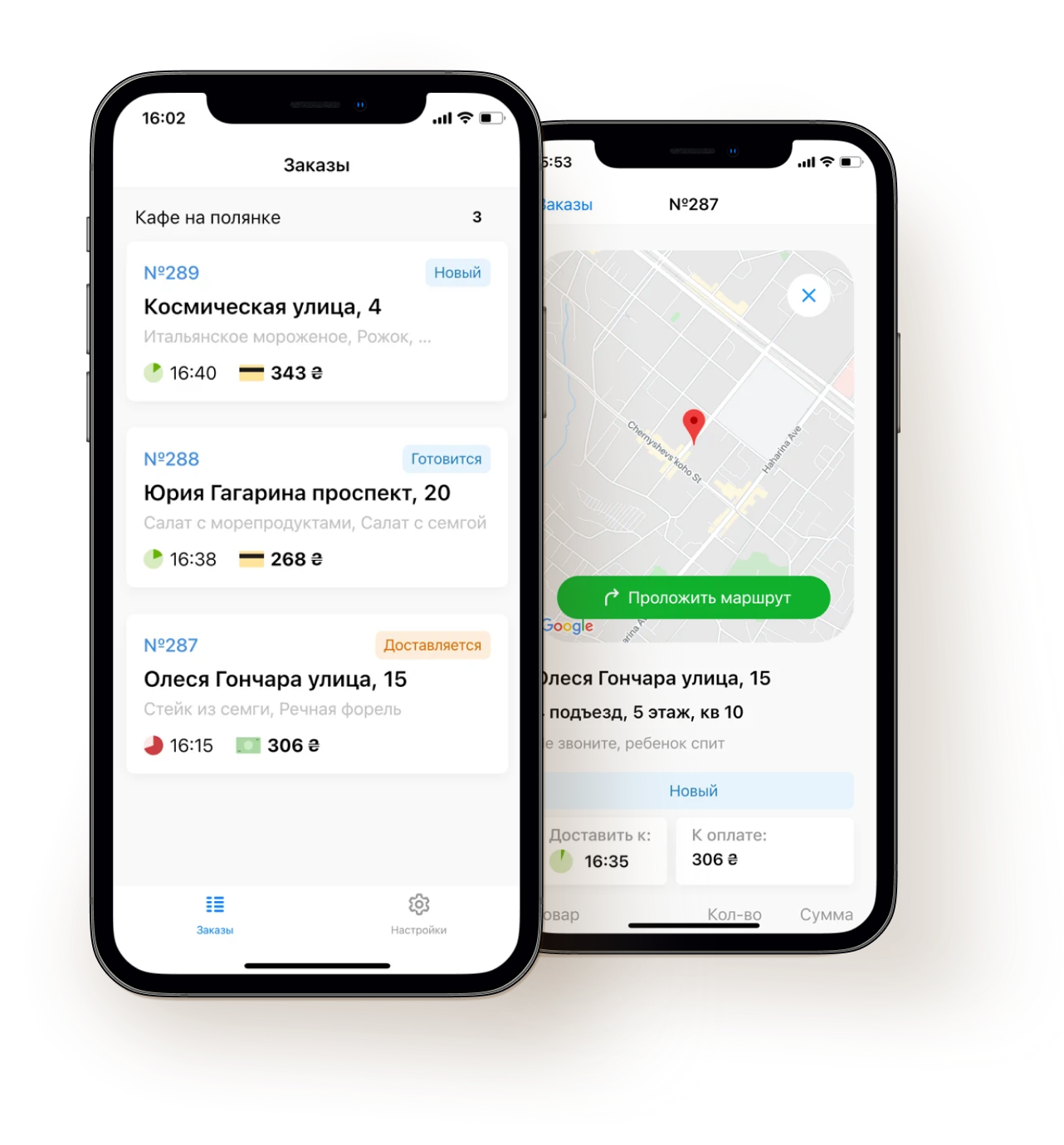 Poster Courier
Automate couriers' work
Poster Courier is an application that simplifies your delivery service. Orders will immediately come to the courier's phone and you will be able to keep track of delivery and see detailed reports on your employees.
More about Poster Courier →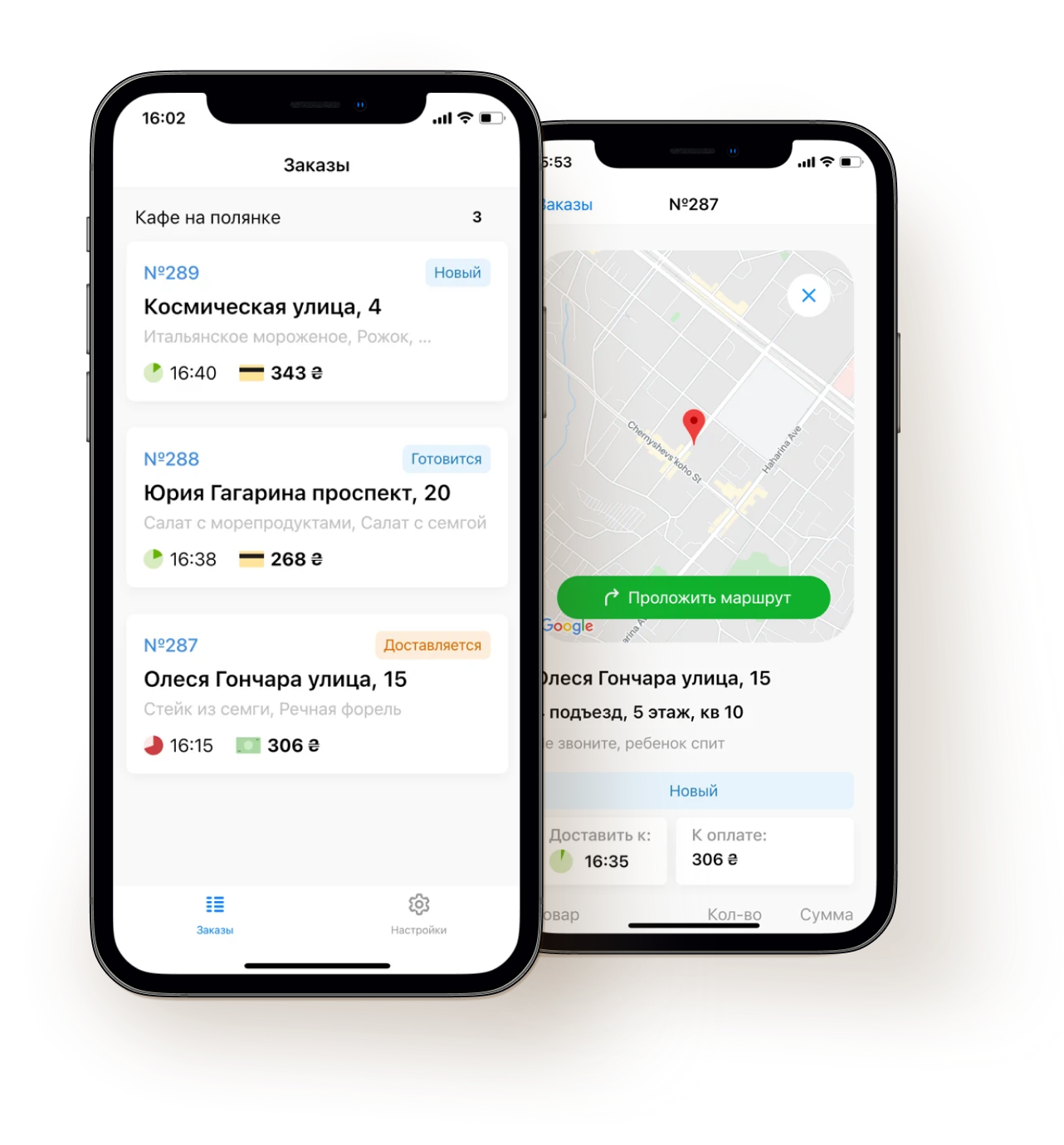 Poster — full delivery automation
Automate your delivery service with Poster: everything from taking orders, making payments and managing your couriers. Discover our wide range of modules and integrations to make your delivery service more efficent than ever.
Menu management
Monitor costs, change prices in real time, perform ABC analyses and take steps to start increasing your revenue!
More about the menu
Financial Accounting
View the net profit of your location for any period. Poster takes into account all income and expenses and calculates your profits automatically.
More about financial accounting
1C integration
Synchronize menus, sales data and supplies between Poster and 1C and save time on reports. We support all common 1C features.
More about integration with 1C
Customer loyalty programs
Work with Poster's cashback rewards and loyalty programs, and apply promotions directly through the POS. No additional hardware, apps or cards required.
More about the loyalty system
Monitor sales from your smartphone
View financial reports live: in the office, in a meeting or at the airport. Account statements, revenue, your bottom line, all transactions, receipts and stock are always at your fingertips with the Poster Boss app.
More about Poster Boss
Cash shifts
Control all of the transactions in your cash register. If the balance for a shift doesn't match the expected balance, Poster helps you find discrepancies.
More about cash shifts
Promotions
Create promotions and special offers to attract more guests. For example, "Happy Hour", "2+1" or "Buy 5 coffees, get 1 free".
More about promotions
Dish modifications
Offer guests different pizza toppings, degrees of steak doneness or sauces to go with it. With modifiers enabled, the waiter can quickly take any order.
Payroll calculation
Pay employees a percentage of your sales per hour or for each shift. Poster automatically calculates each employee's salary.
Table reservations
You won't need to write down appointments anymore, you can add, view, confirm and cancel all of your bookings directly from Poster's point of sale!
Join 50 000 locations,
which have already tried Poster
Create your account now. First 15 days free.
Start your free trial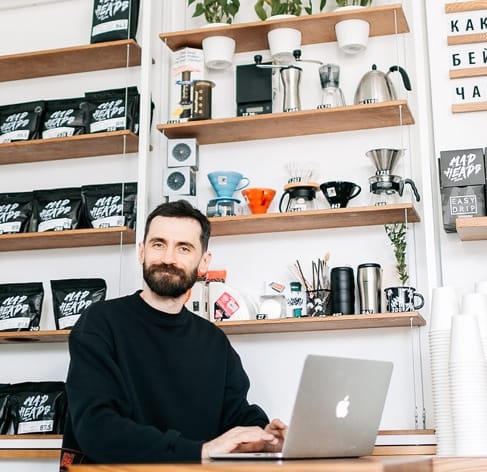 Maksim Yavorskiy, owner of "Have" coffee shop
Easy to set up.
Excellent customer support.
Transparent prices
Poster works on a subscription model with simple plans that will help you automate your business. Prices start from $29 per month. No hidden fees.
Our subscription plans →
Free customer support 24/7
We are always there when you need us: we can help you and help train your staff at any time and in any situation.
Contact customer support →
Choose your own equipment
A regular tablet or computer is more than enough to get started with Poster. Connect receipt printers, card terminals and other devices. We offer ready-made kits so you can start working without hassle!
Compatible equipment →
What our clients say
I considered several solutions and picked Poster POS. It was a great alternative to buying expensive software. It's been 3 years now and the system has helped us a lot with managing inventory and sales.
Poster is good software for restaurants. The program is easy-to-use, no complications. It's very organized and helps us keep the figures in place. We set it up in 2017 and we've been happy with it so far.
I was really glad to find a POS system that allows me to access data from whatever computer I have available. With Poster POS, I can track sales and expenses with very little effort.
Try Poster POS for free
Learn why 50,000 businesses love Poster POS. Start your 15-day free trial.