Delivery for restaurants and cafes
Slick POS app & robust web-based admin software for delivery. Prices start from $29 per month.
Watch the video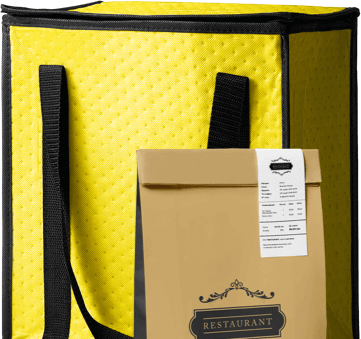 Manage delivery from your business with Poster
Take orders at lightning speed
The waiter or cashier accepts the order for delivery directly on the tablet and your cooks immediately start cooking in parallel with other orders.
Take all types of payment
Bank cards, cash or partial payment with cash-back rewards all work with Poster.
Keep track of deliveries at each step
Monitor your delivery orders in real time to understand where your weak points are: whether it's the speed of the kitchen or the logistics of your courier service.
Apply discounts and bonuses
Special offers and cash-back rewards will help you recruit a customer base after you launch your delivery service.
All your orders in one place
Take orders for delivery as you take orders in your location. The list will show you the status of each order, when it needs to be delivered and whether you're sticking to your standard delivery time.
Client profiles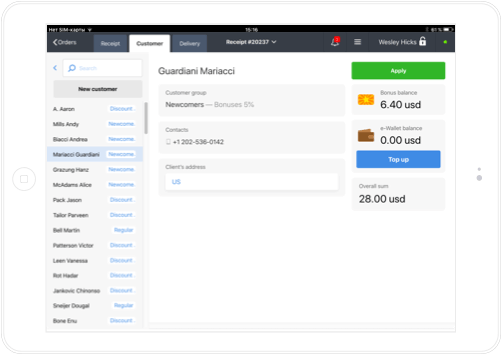 Your cashier or waiter only needs to enter the guest data once in Poster. Next time you do not need to re-enter your name or phone number.
The guest will be able to accumulate cash-back rewards, and you will be able to monitor how often regular customers make orders.
Information about orders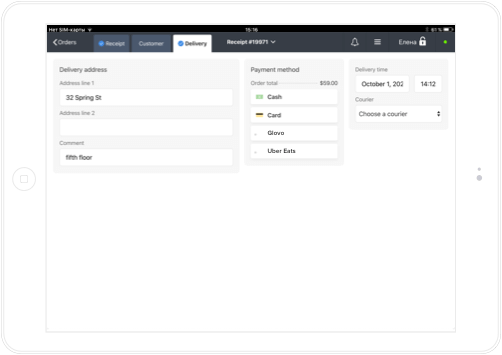 Add a few addresses if the client orders from home or office.
Specify the method of payment or bills from the client to prepare the terminal or delivery for the courier.
Make a note of the time and date of delivery so you don't forget about your upcoming orders. They will be at the top of the list just when you need to start cooking them.
Try Poster POS for free
Learn why 50,000 businesses love Poster POS. Start your 15-day free trial.
Analyze the performance of deliveries
Your delivery accounting program works in any browser. View statistics, make changes to menus or prices, run inventory checks, and monitor sales from anywhere in the world.
Detailed sales reports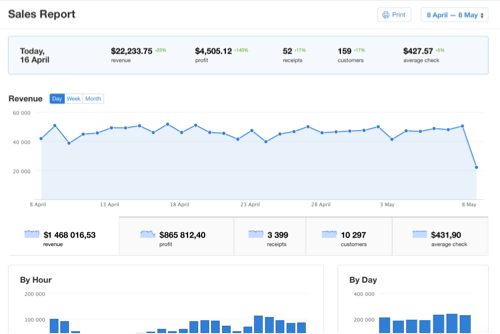 To better understand the revenue from your delivery sales, you can use Poster's analytics tools. You'll find out what percentage of your total orders come from delivery, your cash turnover and the number of delivery orders from each one of your locations.
Delivery order statistics

If your restaurant works with different business models, you can easily combine them in Poster. Analyze what brings in more revenue: delivery, take-out, or dine-in.
Keep track of third-party services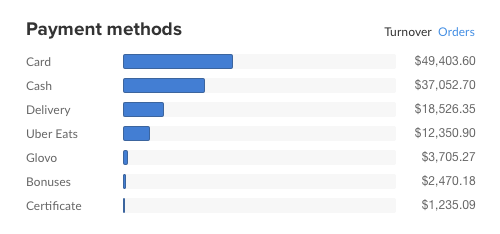 Create your own payment methods to keep track of how much money orders from Uber Eats bring you. You can easily filter your orders and see how profitable it is to work with them.
Keep track of couriers
Keep an eye on the load on your kitchen and the speed of couriers. Set the correct standards for service times so that your customers don't wait longer and the couriers don't stand idle.
Organise your kitchen and inventory
Fast inventory check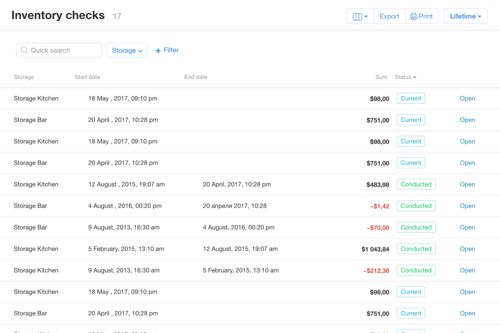 Run inventory checks to prevent theft and stock losses in your business. Compare the actual balance of the kitchen or bar with the expected stock balance calculated by Poster. You'll immediately see what's missing and be able to find out what's causing it.
Discover Poster's Kitchen Display System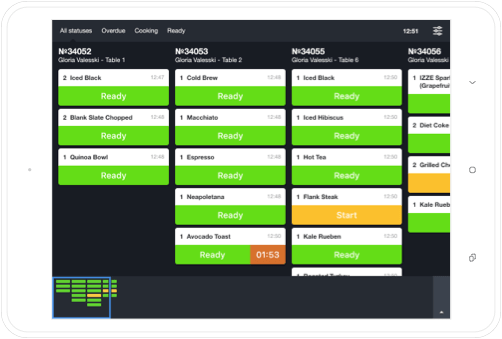 Kitchen Kit is an Android application, which replaces your printers in the kitchen. The waiter sends the order to the kitchen, specifying the number of servings and additional comments. Poster makes your food delivery platform faster and more efficient.
A complete solution for delivery
Inventory control
Menu management
Sales statistics
Print fiscal receipts
Track couriers
Delivery sales statistics
Loyalty program
Customer profiles
Payroll calculation
Receipts for cashless payments
Online delivery platform for cafes, restaurants and shops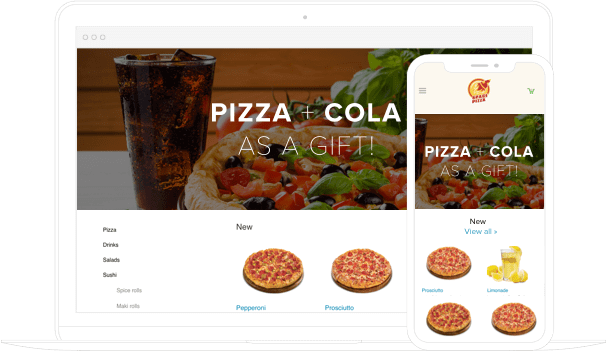 A web page creator tool for your business. To ensure that your establishment continues to work during quarantine, Poster is offering the Poster Shop add-on for free. Upload your menu to your site, where customers can order dishes quickly and with ease.
Ideal rates for your delivery business
With Poster, you can reduce costs at any time and switch between plans to use and pay only for the features you need. Learn more about pricing.
Our customers share their opinion about Poster POS
'I considered several solutions and picked Poster POS. It was a great alternative to buying expensive software. It allowed us to track our business performance on any device. It's been 3 years now and the system has helped us a lot with managing inventory and sales.'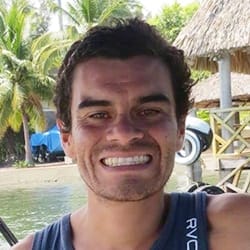 'Poster is good software for restaurants. The program is easy-to-use, no complications. It's very organized and helps us keep the figures in place. We set it up in 2017 and we've been happy with it so far.'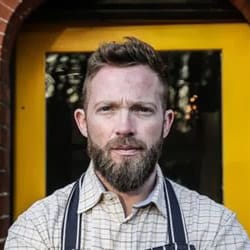 Dominic Robinson
Chef-Owner at The Blackbird
A Michelin-starred British pub, UK
Customer Support
You can count on 24/7 technical support by phone and chat. Our team is ready to assist with the point-of-sale setup and configuration, advise you on the best practices of coffee shop operations management, and show you how to get the most out of every feature in the system.