Restaurant POS System
Slick POS app & robust web-based admin software. Prices for restaurants $64 per month.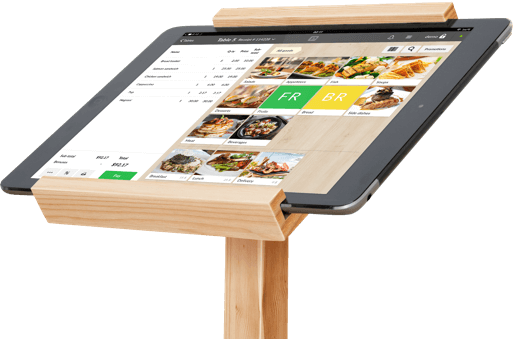 Try Poster POS for free
Learn why 50,000 businesses love Poster POS. Start your 15-day free trial.
Poster makes running a restaurant simple
Reduce waiting time
Waiters take orders at the table, enter them in the POS app on their tablets and send them right away to the kitchen.
Take custom orders
Now your waiters can send notes to your chef with each order. Make sure your customer gets their personalized dish, let them choose different ingredients or leave out certain allergens.
Don't panic if the Internet goes down
You can continue to focus on your staff and the restaurant's vibe; your POS system will safely switch to offline mode and keep all of your data synced.
Accept all kinds of payments
Let patrons pay in cash, by card or with their smartphones and split bills. No need to keep big parties waiting while you sort out their payment!
The restaurant POS that gives you more hardware to choose from
Even if you're running a full-service restaurant with 300-person seating capacity, you don't need to buy expensive and impractical point-of-sale hardware! You can optimize expenditures using by installing the Poster POS app on Android, iOS, or Windows tablets.
Your waiters can easily serve a large dining area when they work with a restaurant POS software running on multiple tablets. They can take orders and payments faster and they won't have to run back and forth between stations.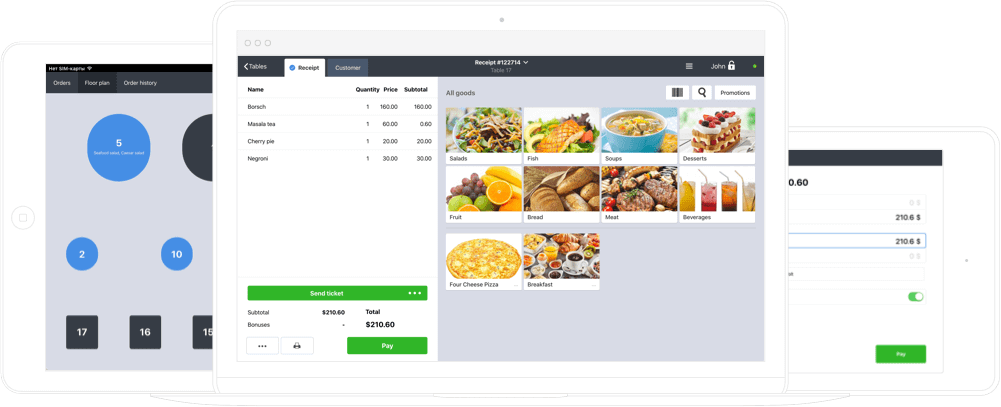 You can connect your hardware to the system and use receipt printers, cash drawers, kitchen ticket printers or display systems, barcode scanners, etc.
Select a restaurant POS system that simplifies the daily grind of FOH and BOH employees
Menu management built for profit and convenience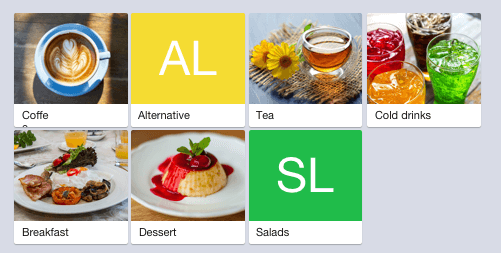 Use convenient dashboards to create menus that allow you to track ingredients, quantities, and food cost calculated for each dish. Organize menu items by categories, sort them by popularity and assign pictures to every dish to ease order taking for your waiters.
KitchenKit for a better communication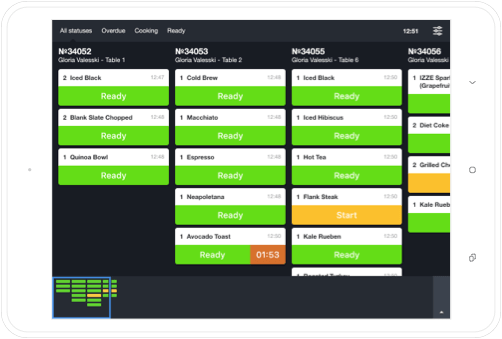 Replace your kitchen printers with KDS screens to help cooks manage incoming orders, keep track of tickets more effectively and ensure your guests are getting what they ordered.
Streamline your shift reports and end of day operations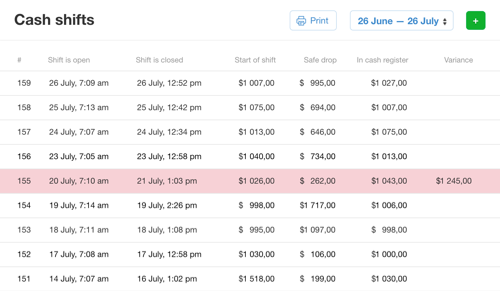 After closing your cash shift, use reports to get an overview of your sales and access data for every transaction and the records on every receipt, so that you can identify mistakes quickly.
Restaurant reservations without any hassle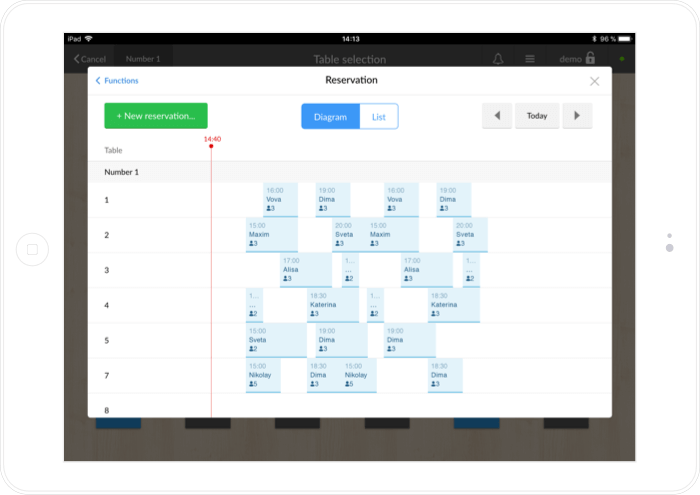 Let your waiters or host take table reservations and track them right in the POS app. They'll see the reservations displayed on the interactive table plan and the calendar.
Deliveries from suppliers always on time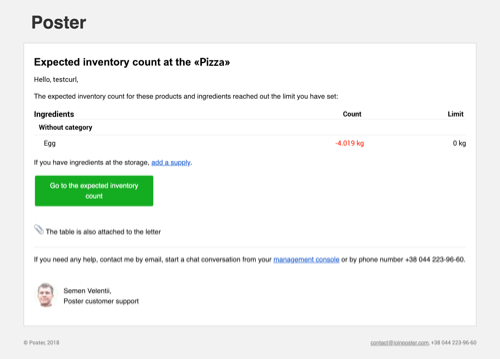 Plan how you order products for your kitchen by using Poster's built-in features for inventory control. You'll see up-to-date numbers for the products you have in stock and know exactly how much to order. This will help you reduce product waste and sitting inventory and release some of the money sitting on your shelves. By setting up minimum amount thresholds for every item, and turning on low stock alerts you'll always call your suppliers on time and never run out of stock.
Built-in loyalty programs, promotions, and special offers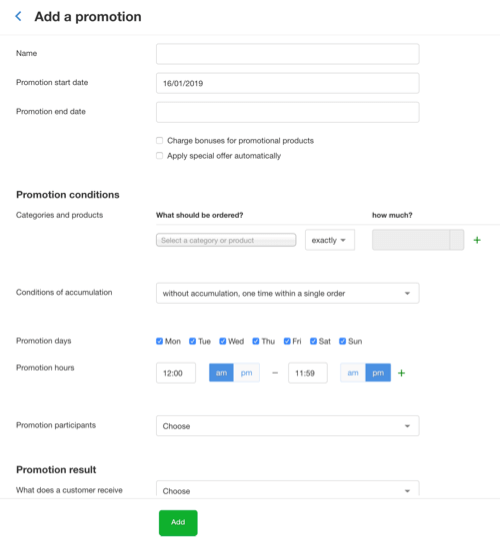 Run discount or bonus programs using your POS system. You don't need any additional software to turn your happy customers into regulars. Offer discounts or buy-two-get-one-free promotions for your happy hour to attract more guests on slow nights. Customize your promotions as much as you want: you decide what conditions are required for your customers to get the latest special offer!
Delivery service for restaurants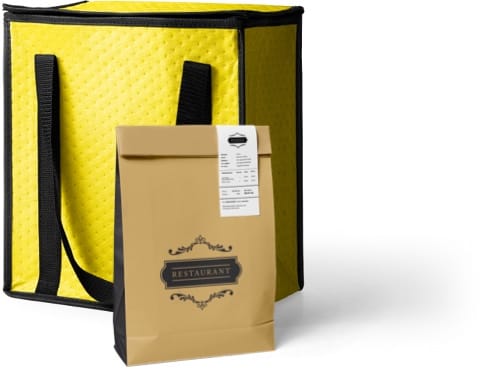 Poster has an integrated delivery service for restaurants that allows you to handle orders from your own website and third-party services with ease. Track couriers, monitor orders from your delivery service, and optimize costs all in one account.
A POS for restaurants that makes your work in the office more productive
It's hard to find a POS system for restaurants that has every single feature that you want, exactly how you want it. However, we develop the Poster restaurant pos with your business needs in mind: we've designed everything to optimize your management workflow as much as possible.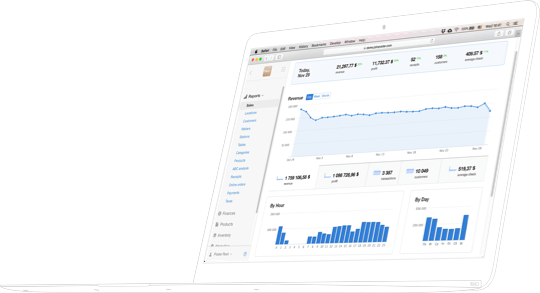 A POS system for restaurants that empowers restaurant managers
Get insights from your stats
Use dashboards and reports to take the right business decisions. Keep track of your top-selling dishes, profit margins, busy hours and more.
Control your costs and margins
Let the system crunch the numbers for you. See how your food costs change with every new delivery from your suppliers and adjust recipes and pricing to keep your menu profitable.
Simplify onboarding for newcomers
Your new waiter will be able to enter their first order in the POS app, assign it to a table, and take the payment after only a few minutes of training.
Choose reliable software
Find the software that matches the high-paced environment of a busy restaurant and get the most out of your peak hours.
Choose a POS for restaurant managers that has an intuitive and robust admin panel
Log in to your account from any device and browser to look through stats or introduce changes even when you're at home or out of town.
Expedited reports in your admin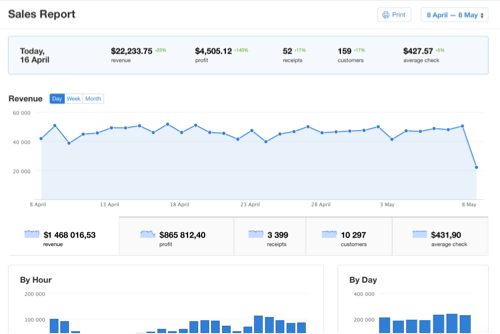 Our POS for restaurants stores your data in the cloud and updates it in real-time. Anytime you want to check your table turnover rate, average check, performance levels for a particular employee, best-selling dishes, or busiest days of the week, simply take a look at the dashboard in your admin panel.
Poster Boss app on your smartphone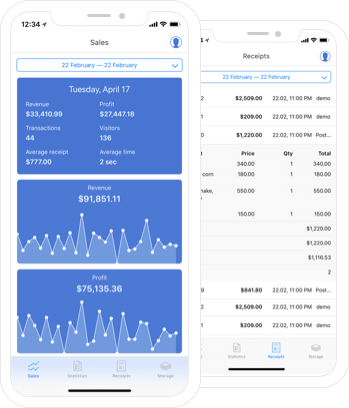 Quickly check sales and inventory reports using our smartphone app for managers. We will send you notifications about the ongoing transactions in your restaurant and the changes in the cash register. More about Poster Boss.
Employee payroll in your POS system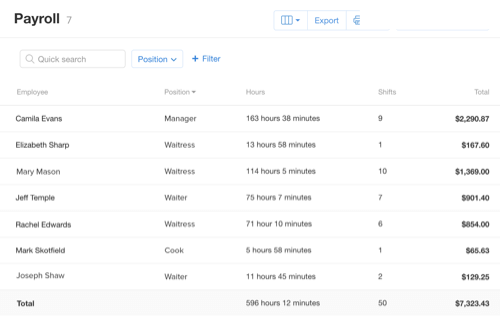 Control your employees' work time and calculate payroll in the admin panel of your POS system to get comprehensive data on your expenditures all in one place. Review labor costs alongside sales reports and take everything into account when analyzing your restaurant's cash flow.
Inventory check made easy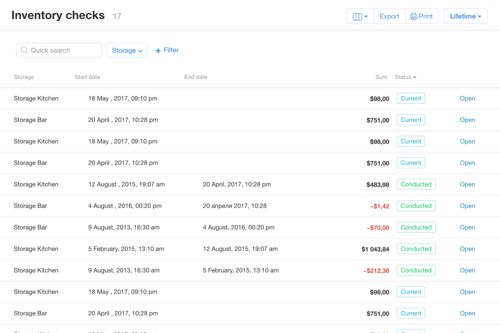 Make your inventory checks less tedious and time-consuming. Get a better grasp of product usage, and get shrinkage and waste under control. Anytime you need to verify the quantity of a particular product in stock, use the fast inventory check feature in Poster's admin.
Comprehensive software for restaurant owners
Order and payment lists
Menu management
Inventory control
Loyalty programs
Taxes and accounting
Statistics reports and dashboards
Revenue analytics
Payroll calculation
Business performance metrics
Integration with useful apps
Manage operations in multiple locations or franchise your business
Manage multiple locations through one account or use Poster for franchises. Our solution offers flexible options for managing franchisee accounts, editing menus and prices in all locations, and tracking your restaurant's performance.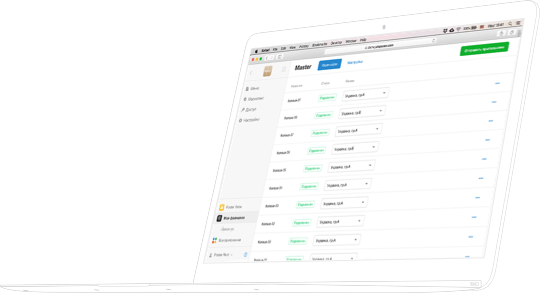 Subscription plans that fit the scale of your business
We believe that restaurant point of sale and inventory management software should be mobile and affordable. With Poster, you can reduce your startup costs and switch between payment plans anytime to catch up with your business growth. More about prices.
Our customers share their opinion about Poster POS
'Poster is good software for restaurants. The program is easy-to-use, no complications. It's very organized and helps us keep the figures in place. We set it up in 2017 and we've been happy with it so far.'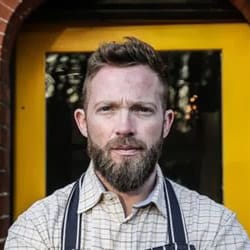 Dominic Robinson
Chef-Owner at The Blackbird
A Michelin-starred British pub, UK
'I was really glad to find a POS system that allows me to access data from whatever computer I have available. With Poster POS, I can track sales and expenses with very little effort. The app is easy to learn and use, and the support crew is always super friendly and responsive.'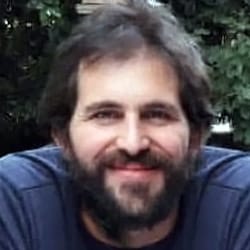 Xavier Miranda
Owner at Selva Blanca
Vegan restaurant, Mexico
FAQ
Our restaurant management software is implemente though a
point of sale terminal
and a management console for the owner of the business. When a check is closed on the terminal, all of the relevant data will be be reflected in the management console. The same applies to your
inventory:
when you make a sale, the required ingredients and products are deducted from it.
The cost depends on many factors: the size of the restaurant, the number of employees, the items on the menu, and the features you'll need. You can
choose a convenient pricing plan
for your establishment to get only the features you need.
Customer Support
We offer dedicated 24/7 technical support by phone and chat. Our team is ready to assist with setup and configuration for your point of sale system, advise you on how to best manage operations in your restaurant, and show you how to get the most out of every feature in the system.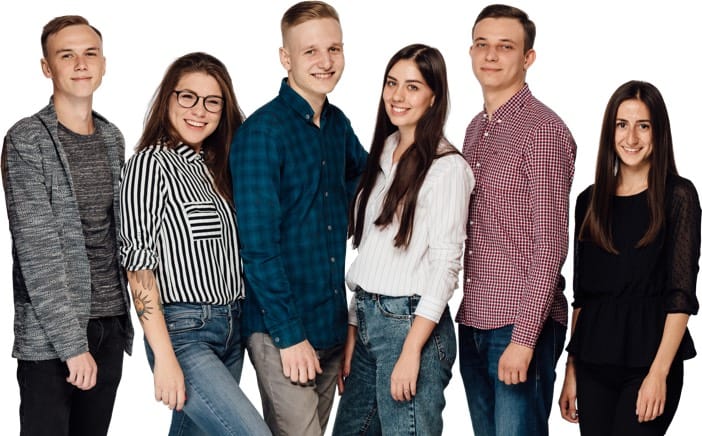 Try Poster POS for free
Learn why 50,000 businesses love Poster POS. Start your 15-day free trial.
Poster POS fits any type of food service business