Nightclub & Bar POS System
Slick POS app & robust web-based admin software. Prices for bar $29 per month.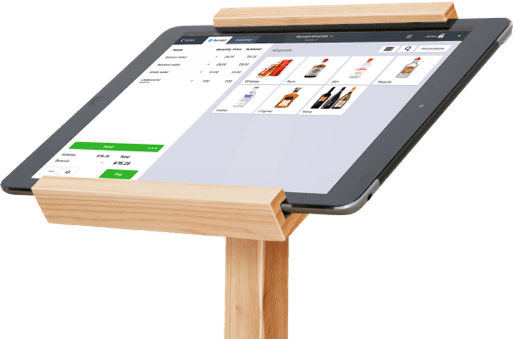 Try Poster POS for free
Learn why 50,000 businesses love Poster POS. Start your 15-day free trial.
Poster makes running a bar or a nightclub simple
Take orders and payments fast
A POS app with a slick interface that helps your bartenders and waiters serve customers faster. Keep everybody happy even if your bar is crazy busy.
Don't let bad Internet ruin the fun
Use an Android or iPad bar POS system that reliably works offline. You can rest assured that a party won't be spoiled when the Internet goes down.
Increase your foot traffic with happy hour
Offer your customers great deals on drinks and forget about midweek slow nights. Now you can run various promotions effortlessly using your bar POS system.
Start selling food to earn more
Sell food that goes well with your drinks, serve breakfast or lunch to attract a wider audience to your bar and manage your food and beverage programs in one POS
An ideal bar POS software for counter and table service
With Poster, you get a point-of-sale system that doesn't limit your choice of hardware. It can run on iOS and Android tablets or on Windows, and macOS computers. For example, you can install our POS app on multiple tablets and put one of them on a stand for your bartender to take orders at the counter and hand the rest of them to your waiters to take orders at the table.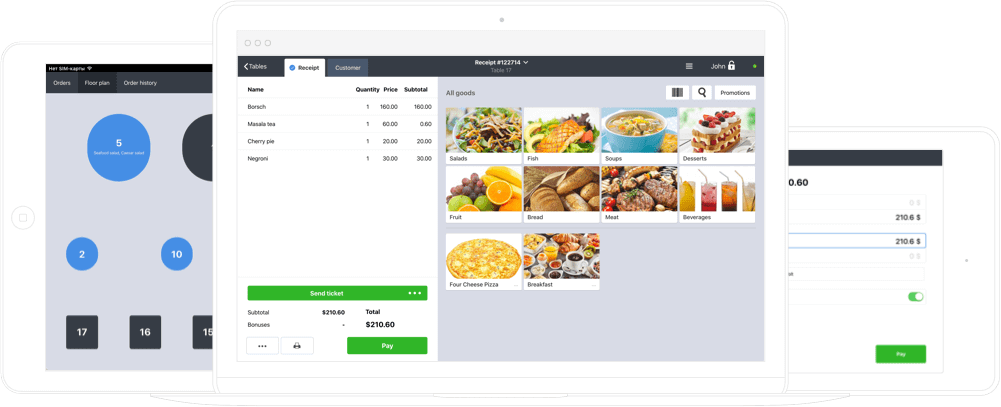 You can connect any additional hardware to the POS system and use receipt printers, cash drawers, kitchen ticket printers or display systems, barcode scanners, etc.
Point of sale system for bars with food & beverage programs
Use our smart features to improve customer satisfaction and generate more revenue.
Make your menu flexible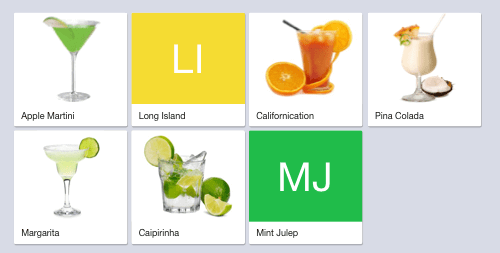 Even if you offer a wide selection of cocktails you may encounter demanding customers who want to make custom orders. With Poster, managers can add new recipes on the fly or add modifiers to existing recipes, and bartenders will be able to apply these changes to every new order. Now, if your customer asks for a Margarita with vodka instead of tequila, your staff can make sure everything is recorded in your system, and the customer can get what they want.
Make table reservations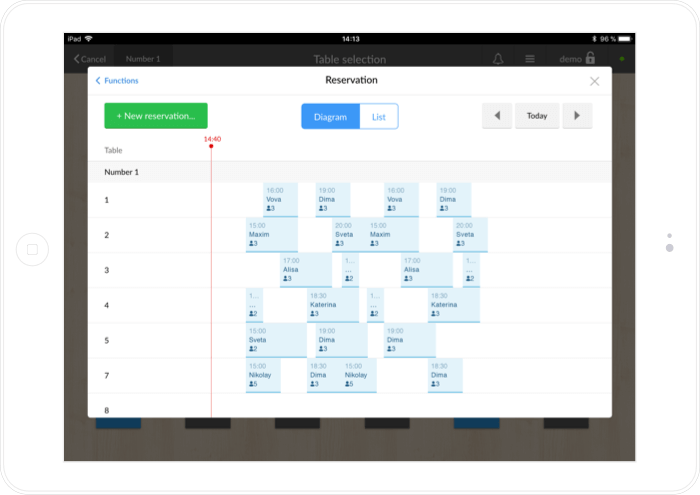 Now you can take table reservations and track them in your POS system. Access the details for every reservation in the calendar to check the date, time, and notes on customers' preferences or their pre-order.
Delivery service for bars
Poster has an integrated delivery service for bars that allows you to handle orders from your own website and third-party services with ease. Track couriers, monitor orders from your delivery service, and optimize costs all in one account.
Kitchen KIT helps you communicate with your staff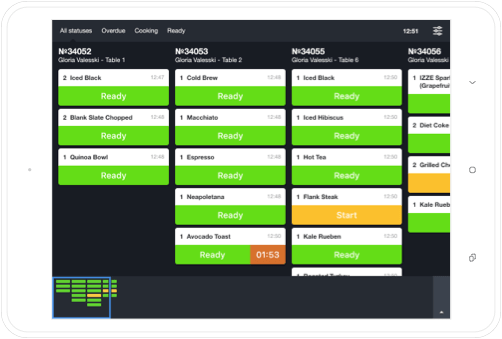 Use KDS screens in your kitchen to help cooks manage incoming orders. Make it easy for your chefs to see what dish to cook next, check recipes on the screen, track prep times, and notify the waiter when the dish is ready to ensure you get every order right and on time.
Sort out payments fast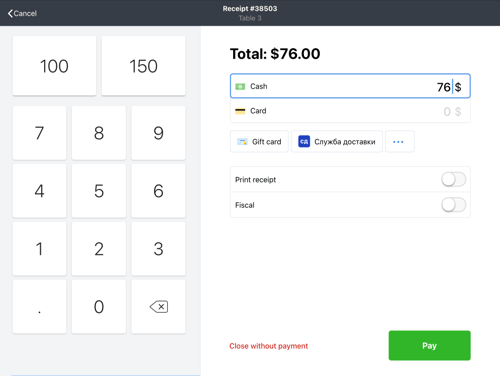 Even if a big party asks to split their bill and every person chooses a different payment option, it won't be a problem with Poster. Let your guests pay in cash, by card, through their smartphones, or even use the points they've accumulated on their loyalty cards without any hassle.
A bar POS system that reduces managers' workload
The times when a bar manager had to spend half of their day working with spreadsheets are over. Our POS software for bars can help you run your business more efficiently and handle all your daily tasks free of stress.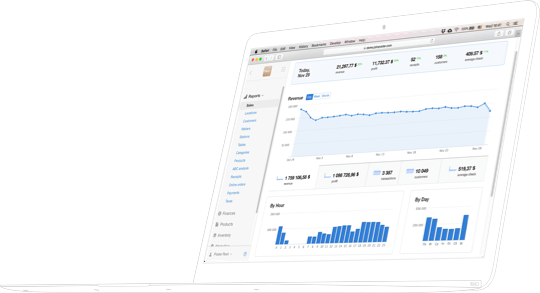 Poster empowers bar owners
Reach sales goals
By using reports and dashboards in the admin panel you get actionable insights that help you improve your food & beverage program.
Optimize inventory management
Stay on top of what you have in stock, minimize sitting inventory, and never run out of the best selling liquors.
Control profit margins
Get accurate and real-time data on the food and pour cost to adjust price points and recipes and keep your food and drink menu profitable.
Simplify employee onboarding
Have your new team members ringing up sales on your POS on their first day. Now your staff can skip the steep learning curve!
Web-based admin panel available on any gadget
By choosing Poster's bar and nightclub point of sale you get all your business data in one account securely stored in the cloud. Poster POS management console is accessible to you from any device and browser with your login and password.
Enjoy using the admin panel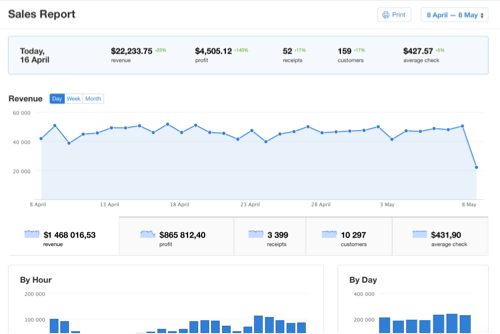 Whether you want to create the menu, upload inventory, launch a new promotion or look through the latest sales reports, you can do it with ease with our POS management console. We've designed the interface with the purpose of making your workflow more efficient.
Track inventory at every stage of preparation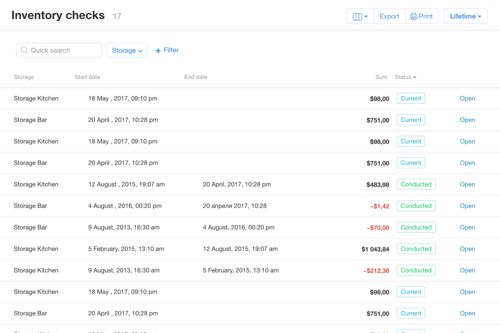 With Poster, you can track not only quantities of raw ingredients in stock but also the ready-made products you prepare in advance, such as syrups and mixers, as well as bigger batches of cocktails or craft-liquors that you want to sell by the glass.
Be mobile with our Poster Boss app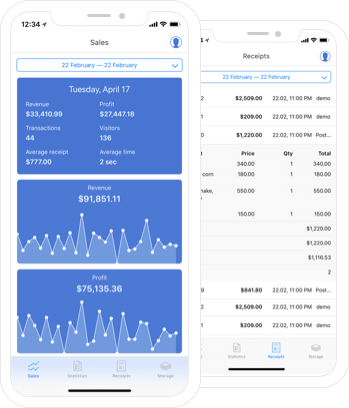 Install our Poster Boss app on your smartphone to have quick access to your real-time sales and inventory numbers. In the app, you'll also get notifications about the amount of money in the cash register every time a cash shift opens or closes. More about Poster Boss.
Analyze daily, weekly and monthly numbers

We created convenient dashboards for you to keep track of all the important metrics and be confident about the business decisions you make. Understand what items you should keep on your menu, how many sales come from your new promotions, how your new bartender performs, and more.
All-in-one POS system for bars that covers it all
Records of payments and orders
Menu management
Inventory control
Loyalty program
Automatic food cost calculation
Taxes and accounting
Shift and sales reports
Revenue analytics
Payroll calculation
Integration with useful apps
Manage operations in multiple locations or franchise your business
Manage multi-location operations in one account or use our bar POS system for franchises. This solution offers extended functions for managing franchisee accounts, making large-scale changes in your menu and prices in all locations at once, and tracking overall statistics.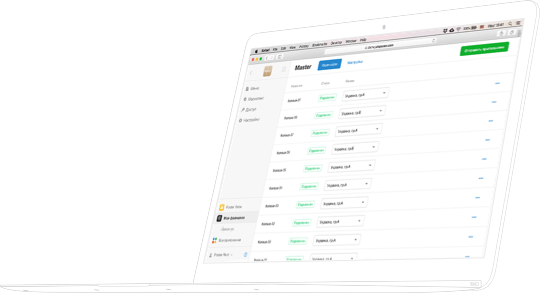 Subscription plans that fit the scale of your business
We offer a bar point of sale system that delivers value for money. With Poster, you can get software that meets your business needs for a good price. More about prices.
Our customers share their opinion about Poster POS
'I was really glad to find a POS system that allows me to access data from whatever computer I have available. With Poster POS, I can track sales and expenses with very little effort. The app is easy to learn and use, and the support crew is always super friendly and responsive.'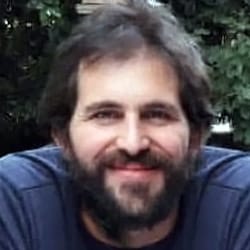 Xavier Miranda
Owner at Selva Blanca
Vegan restaurant, Mexico
'I considered several solutions and picked Poster POS. It was a great alternative to buying expensive software. It allowed us to track our business performance on any device. It's been 3 years now and the system has helped us a lot with managing inventory and sales.'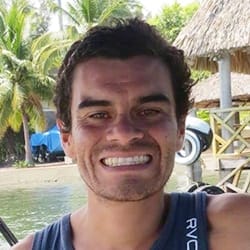 FAQ
The cost will depend on the size of your bar: the number of employees, the items on your menu and the features you need to work. Poster has a
choice of subscription plans,
so you can find the perfect tools to run your bar.
To automate your bar, all you need is a laptop or tablet. The Poster app works on iOS, Android, Windows and macOS. The minimum startup requirements and a list of optional equipment can be
viewed on this page.
Customer Support
You can count on our 24/7 technical support by phone and chat. Our team is ready to assist with the point-of-sale setup and configuration, advise you on the best practices for bar operations management, and show you how to get the most out of every feature in the system.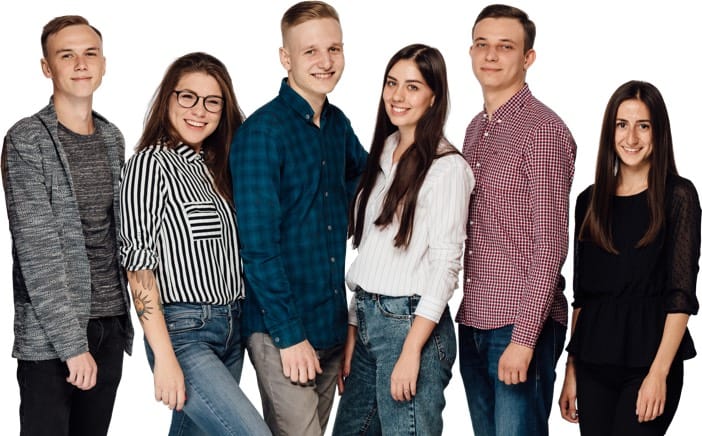 Try Poster POS for free
Learn why 50,000 businesses love Poster POS. Start your 15-day free trial.
Poster POS fits any type of food service business