Candy Shop POS System
All-in-one POS software for a candy store that has everything your business needs: front-office, financial accounting, detailed analytics, inventory management, CRM, and much more.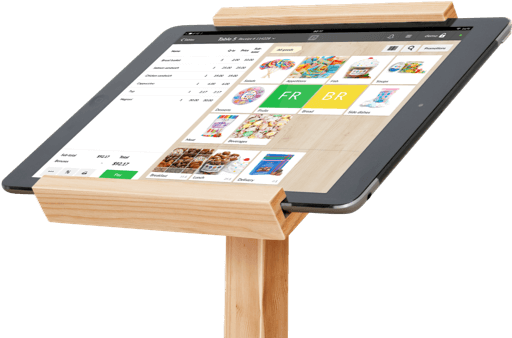 Poster Is a Cloud Candy Store Point of Sale System
Either you sell sweets and chocolates by weight or by item, the right candy store POS software makes the check out process seamless. It integrates with scales and barcode scanners to simplify inventory management.
What are the benefits of using Point of Sale systems in a candy store?
The system is mobile and cross-platform
All the data is stored in the cloud
An intuitive interface
Receipt customizing option
Reliable inventory
Takes only 15 minutes to set up
15 days free trial
Loyalty programs for your customers
Use Poster on any device
You can launch the Poster POS application on iPad and Android tablets, any laptop or PC. We do everything possible to help you to run your candy store in the most convenient way.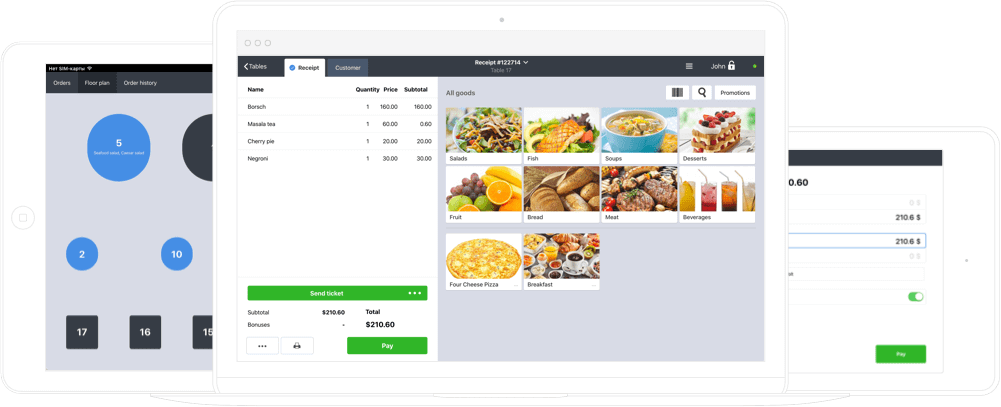 Everything you need to run a successful candy store
Production is one of the biggest features in managing a candy store. For accurate accounting, you always need to know not only how many ingredients and products are in stock, you must also be aware of the preparation balances. With a production feature, candy store Point of Sale software allows you to do inventory without spending a lot of time on unnecessary calculations.
Simple installation
We are sure you have more important things to do instead of spending days on trying to cope with the POS system. Poster POS takes only 15 minutes to set up and you are ready to sell.
Run inventory checks
Accounting and monitoring of leftovers have never been so easy. Compare the actual quantity of products in stock with the numbers you have in your candy store POS software. You will immediately see the shortage and find out its cause.
Manufacture
This feature allows you to keep track of stock in dishes and preparations, instead of ingredients. Takes full account of every cupcake, chocolate bar or candy produced.
Work stability
You never know when the Internet will let you down. Poster helps your candy store workflow to stay unaffected by a poor connection. Keep on working even when the Internet is down. Poster will ensure that all data is saved to the system.
Provide your customers with the best experience using a sweet shop Point of Sale system
Each candy store turns its pastries into a work of art, and the main goal of POS software for candy stores is to make the management process much easier for owners so that they can focus more on their products. The range of products is usually wide: candies, cakes, chocolate bars, ice cream, and other sweets that are sold by weight. So this process should be managed properly.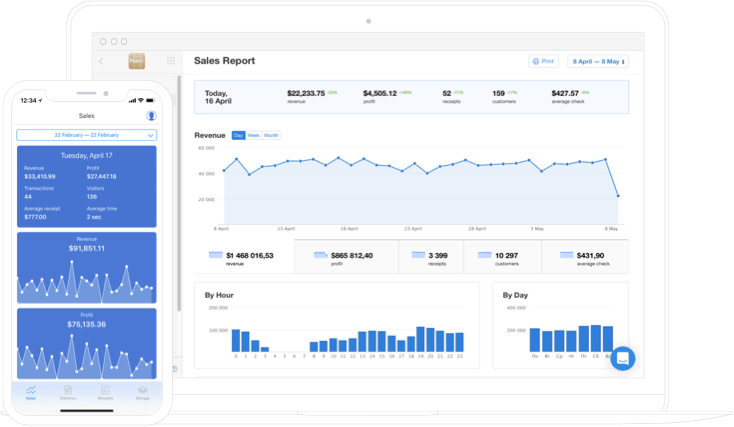 The candy store POS software is connected to electronic scales, which speeds up the sales process. It is all very simple: you specify the price per 100 g in the system and when adding products to the order, a cashier or waiter enters the weight manually or reads the printed weight barcode. In addition, the system allows you to cancel orders, make changes and add customer comments and preferences.
Control your business with the best Point of Sale software for chocolate shops
To keep up with how your business is doing, you don't need to be in the candy store itself. View sales reports and manage everything online from anywhere in the world with a real-time access.
Manage easily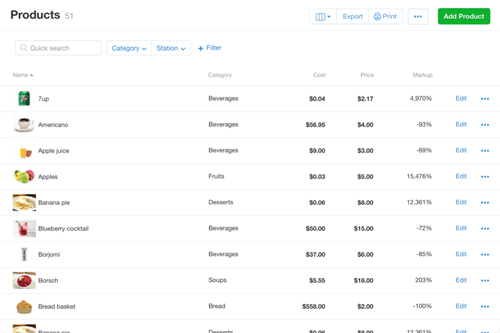 Change prices, manage your menu and set new discount programs to increase customers loyalty from any device in real time.
Inventory control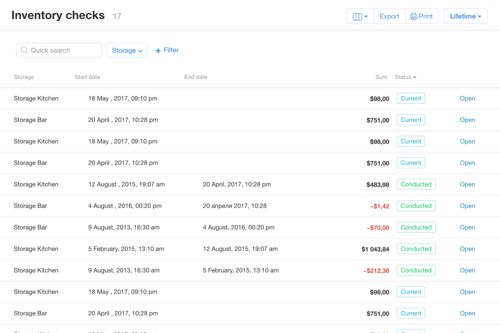 Add supplies and do inventory checks easily and conveniently. Compare actual and book stock balances and be one step ahead.
Motivate your customers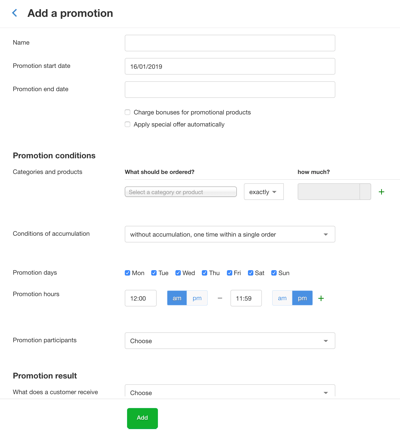 The loyalty program contractor helps to create simple promotions such as «1 + 1 = 3», «happy hours», as well as complex terms and conditions for specified discounts on certain products when customers order several different menu items.
Every gram counts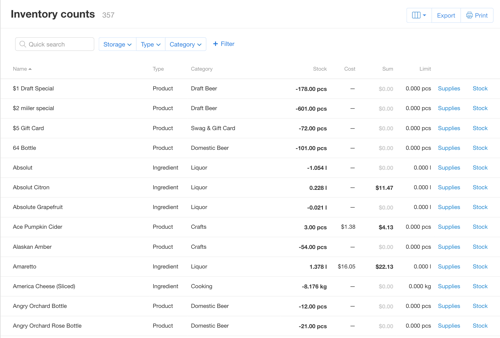 Simple inventory accounting allows you to be aware and control current balances, so you never run out of products.
Print brand receipts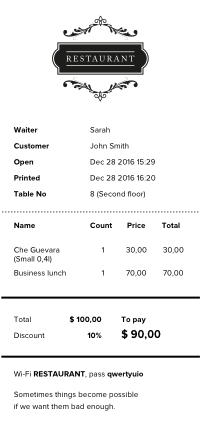 Poster supports most thermal printers. You can enter your logo, Wi-Fi password, and even amusing predictions into the footer of your receipts.
Convenient reports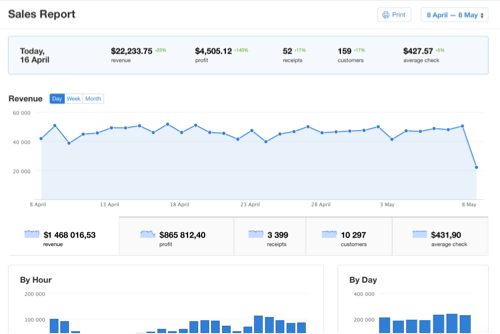 The system shows detailed statistics and sales reports make it possible to monitor employee hours worked, provides payroll calculation, and much more. You will always be up-to-date on every aspect of your business.
Do you have a franchise?
We have a special version for franchises. Include Poster in the franchise agreement with your franchisees and get improved technical support, a personal manager, and access to additional functions. Manage your business in a single click.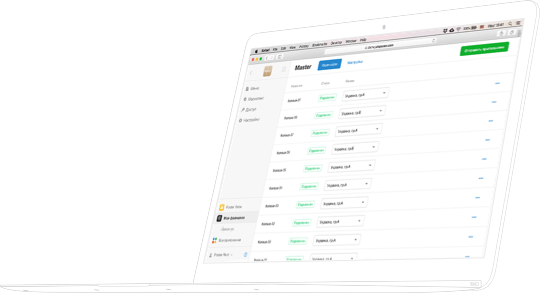 Our customers share their opinion about Poster POS
'Poster is good software for restaurants. The program is easy-to-use, no complications. It's very organized and helps us keep the figures in place. We set it up in 2017 and we've been happy with it so far.'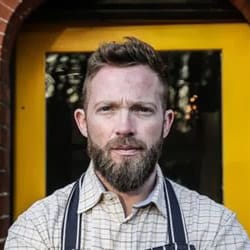 Dominic Robinson
Chef-Owner at The Blackbird
A Michelin-starred British pub, UK
'I considered several solutions and picked Poster POS. It was a great alternative to buying expensive software. It allowed us to track our business performance on any device. It's been 3 years now and the system has helped us a lot with managing inventory and sales.'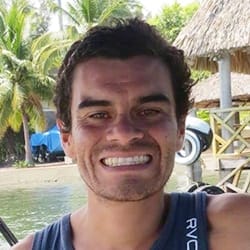 FAQ
The cost will depend on the size of your candyshop, the number of employees, the items on your menu, and the tools you need to run your business. Poster has a wide variety of
subscription plans,
where you can find something suitable for your candyshop.
To automate your candyshop, all you need is a tablet or laptop. Poster works on iOS, Android, Windows, and macOS. The minimum system requirements and a list of additional equipment can be found on
this page.
Best customer support
Your personal Support Manager is always here to help you to set up Poster to maximize its benefits for your candy store business.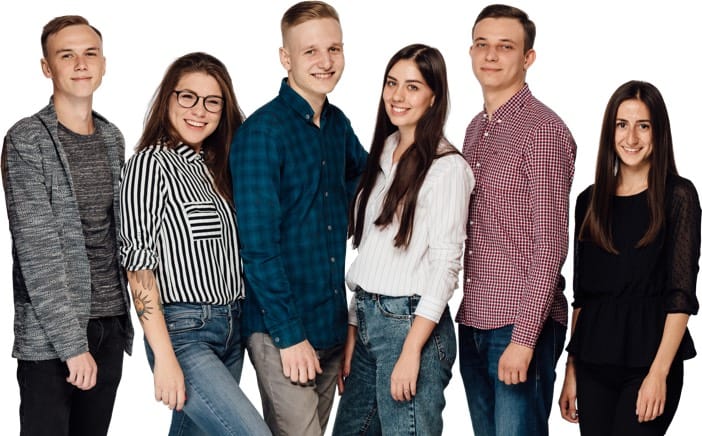 Try Poster POS for free
Learn why 50,000 businesses love Poster POS. Start your 15-day free trial.
Poster POS fits any type of food service business