Food Truck POS System
Slick POS app & robust web-based admin software. Prices start from $29 per month.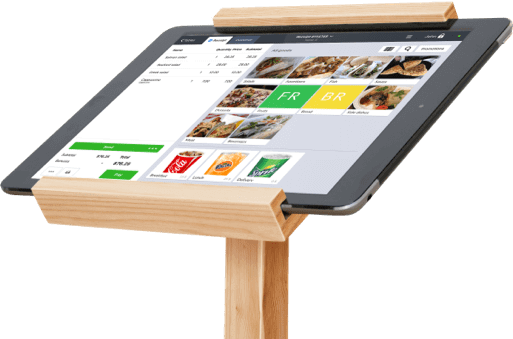 Try Poster POS for free
Learn why 50,000 businesses love Poster POS. Start your 15-day free trial.
Poster makes running a food truck simple
Handle long lines quickly
Choose a POS app with a slick interface created for counter service outlets. It will help you enter orders with lightning speed and keep up with the fast pace of your busiest days.
Move towards cashless payments
Many people don't carry cash with them but love street food. You shouldn't lose out on that business. A POS with a small flat monthly fee and a payment processor will help you rake in cashless transactions.
Process orders even if you're offline
Use a POS that doesn't need much bandwidth, loads fast even when you're on your smartphone's hotspot, and continues working in offline mode when the Internet connection drops.
Optimize workflow without bulky hardware
Organize your team's work using integrated tablet POS and KDS systems. This will save your cashier from having to shout out orders and help your cook get through all their orders without a hitch.
A food truck POS that runs on Android, iOS, macOS, and Windows
We created an Android and iPad POS food truck owners can use on any tablet or install on any Windows or macOS computer. It means you can start using our food truck management system without having to spend much money on new hardware.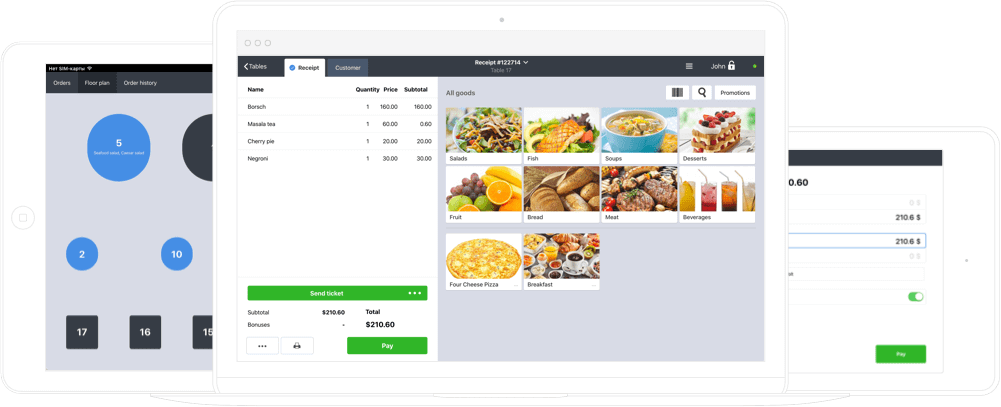 You can mix and match whatever devices you need for your business by connecting Poster POS to stand-alone payment terminals, such as Ingenico or Verifone, cash drawers, receipt printers, or a KDS tablet for the Kitchen Kit app.
A POS system for food truck owners focused on productivity
Navigate your menu with ease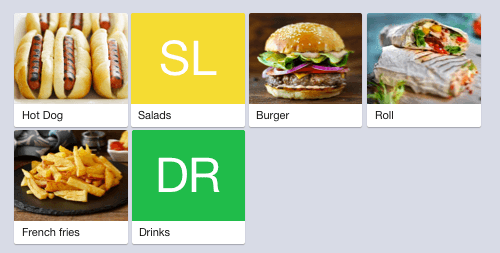 Set up a convenient menu on your register by categorizing dishes and adding pictures. Customize your menu for any event or season by hiding items you don't need in the management console. Use dish modifiers to cope fast with different serving sizes, cooking options, or extras for particular dishes or drinks.
Let a KDS tablet assist your chef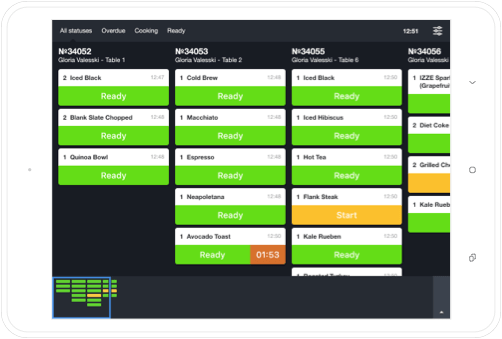 Get rid of the handwritten tickets in your kitchen. Your cook will be able to see incoming orders queued on the screen of a KDS tablet, with clearly visible dishes, quantities, and cashier's notes. Your chefs can mark the start and the end of cooking for every order and never miss a customized 'no cheese' or 'extra sauce' item.
Delivery service for food trucks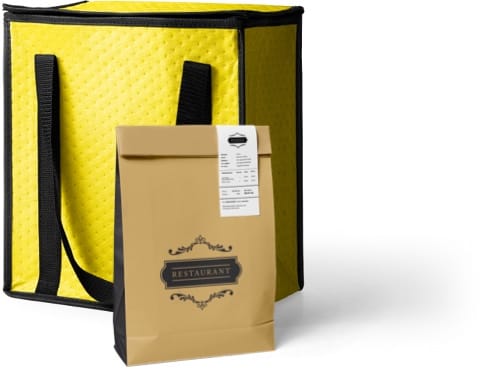 Poster has an integrated delivery service for food trucks that allows you to handle orders from your own website and third-party services with ease. Track couriers, monitor orders from your delivery service, and optimize costs all in one account.
Handle orders with fewer mistakes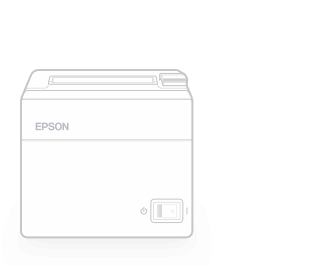 Connect a printer to your POS to let your cashier give each customer a printed check with the same number that appears on your kitchen ticket for their order. Matching the numbers will help you keep customers from walking off with other people's food at high-volume venues.
With Poster POS your food truck won't be driven out of business
Pen and paper are not the right tools for managing a food truck business anymore. Equip your food truck with POS software to help control your costs and sales, and you'll start to see improvements in your bottom line numbers.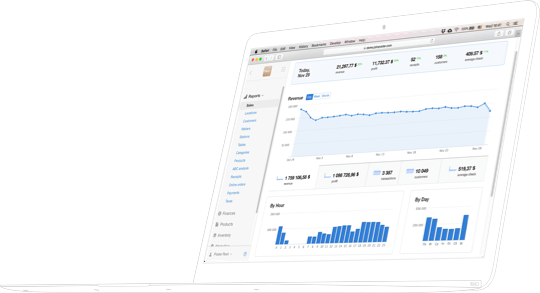 A food truck point of sale with a robust management console
Know how to boost your profit
Analyse sales reports by employee, by product, and by time period to make informed decisions on staffing, menu engineering, and choosing lucrative locations and profitable events.
Get comfortable with inventory checks
Use a POS with robust inventory management features to optimize product usage and maintain optimal inventory levels. Be confident that your numbers are accurate without spending a ton of time on going over the items in stock.
Check if special offers drive revenue
Now you can run promotions using the features available in your POS. Attribute each special offer to sales and learn if your marketing strategies bring profit or eat away at your margins.
Keep your costs under control
Track your operating costs in your POS and compare them with potential sales to check if another event is worth the investment and to know what percentage of sales you should negotiate with the event planners.
A POS system that helps you collect and understand your data
With Poster POS for food trucks, your business data is stored safely in the cloud. You can access your account and management console from any device and browser with your login and password.
Take regular inventory and control key items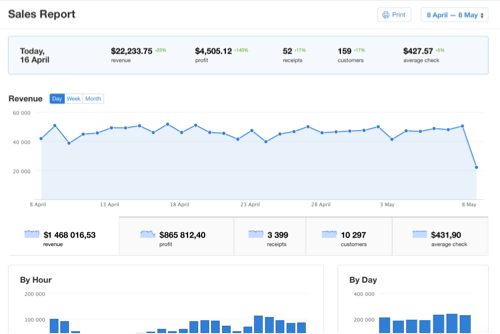 Now you can quickly run a full inventory check or check particular items to catch discrepancies between your expected balance and actual balance in time. With Poster POS, you'll control your product usage and eliminate problems that increase your food cost, such as product waste, employee fraud, or inaccurate portioning.
Use a mobile app to never lose sight of your numbers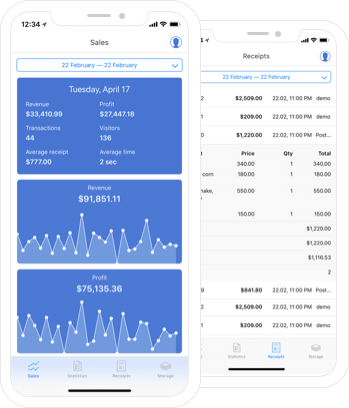 Stay on top of your current sales, inventory level, account balance, and the money in your cash drawer even when you're away from your truck. With the Poster Boss app, you can receive important notifications and see your business data in convenient charts on your iPhone or Android smartphone. More about Poster Boss.
Boost your menu profitability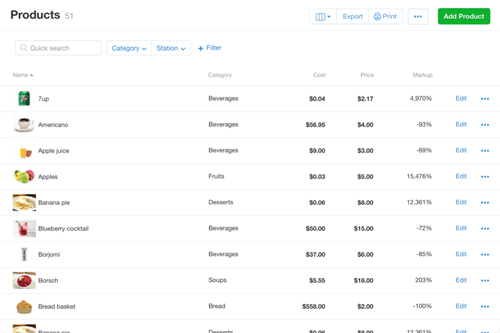 Have all the necessary numbers at hand to know the profit margin of each item on your menu. With Poster POS menu management tool you can create a perfect menu mix and maximize the profit of your top-selling items.
Monitor your purchases and COGS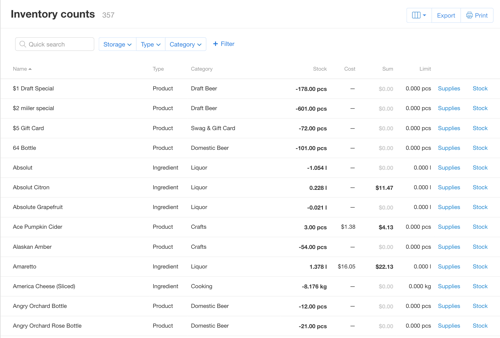 Track all purchases whether you get products delivered by vendors or purchase from a store. Use your register or your admin panel to quickly enter all purchased products in your POS system. See previous purchase prices, and know how much of your budget goes toward buying ingredients, single-serve packaging, and other products.
An all-in-one food truck POS software that covers it all
Records of payments and orders
Menu management
Inventory control
Loyalty program
Automatic food cost calculation
Taxes and accounting
Shift and sales reports
Revenue analytics
Payroll calculation
Integration with useful apps
Run a fleet of food trucks or franchise your business
If you are ready to grow your business, use Poster's extended features for managing multiple units or Poster POS for franchises. Whether you own several food trucks or sell a franchise, Poster POS offers you perfect tools for overseeing menu and business performance across the board.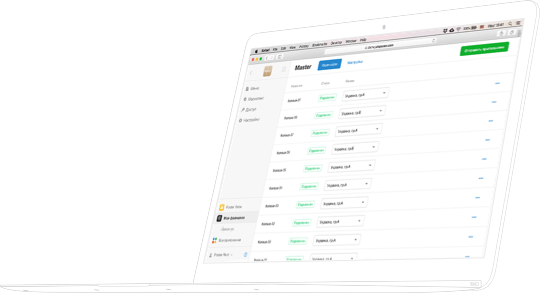 Subscription plans that fit the scale of your business
We offer a POS solution for food trucks that delivers value for money. With Poster, you can get software that meets your business needs for a good price. More about prices.
Our customers share their opinion about Poster POS
'I considered several solutions and picked Poster POS. It was a great alternative to buying expensive software. It allowed us to track our business performance on any device. It's been 3 years now and the system has helped us a lot with managing inventory and sales.'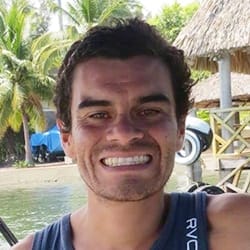 'I was really glad to find a POS system that allows me to access data from whatever computer I have available. With Poster POS, I can track sales and expenses with very little effort. The app is easy to learn and use, and the support crew is always super friendly and responsive.'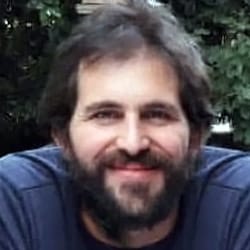 Xavier Miranda
Owner at Selva Blanca
Vegan restaurant, Mexico
FAQ
The cost will depend on the number of items on your menu and the features you need for your business. Poster has a selection of
subscription plans
where you're sure to find something suitable for your food-truck.
Yes, of course. One of the crucial tools that food-truck owners will find in Poster is our pre-cooked items tool. It will allow you to prepare certain dishes a few days in advance, deduct the ingredients immediately from your
inventory,
and register the profits they've generated when you make a sale. This will help you understand which items are more profitable and which dishes you should replace.
Customer Support
You can count on our 24/7 technical support by phone and chat. Our team is ready to assist with the setup and configuration of your point of sale, advise you on the best practices for food truck operations management, and show you how to get the most out of every feature in the system.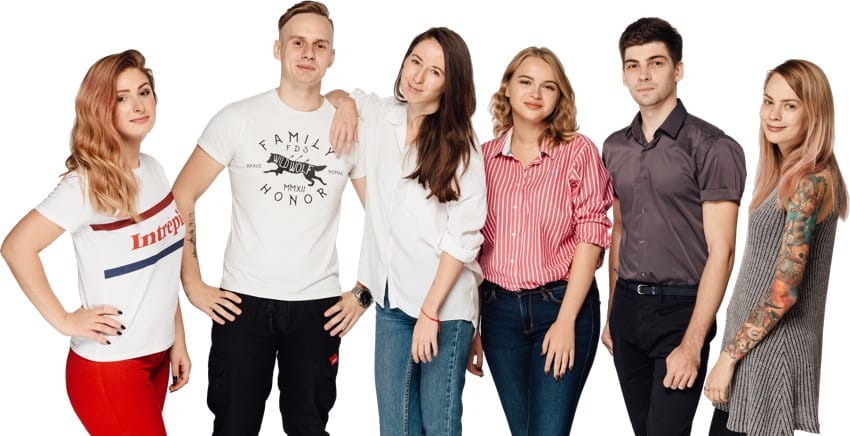 Try Poster POS for free
Learn why 50,000 businesses love Poster POS. Start your 15-day free trial.
Poster POS fits any type of food service business