Are you ready to start your own restaurant delivery service? If you want to reach the 48% of U.S. diners who use food delivery services regularly, you should take a look at our checklist. Learn what it takes to ensure that you can meet the demands of delivering to your customers with success.
Increase kitchen capacity
Restaurant owners who start a restaurant delivery service with a small kitchen or slow prep lines will suffer from two common problems. They tend to put delivery orders on hold during peak hours and lose out on the sales they would have made. Alternatively, they'll receive complaints both in their restaurant and for their deliveries because of long wait times and lower food quality.
The peak times for delivery orders will overlap with peak hours in your dining room, and your kitchen will be overloaded. If your kitchen is not ready for an increased load, you won't be able to serve those new customers you are going to attract.  
To ensure that your kitchen can handle the addition of a new delivery service, consider the following:
Modify recipes or adapt your workflow to boost efficiency and increase your kitchen's productivity. 

Add staff dedicated to delivery such as order packers, or expediters. 

Consider whether you should get more efficient equipment to help you cut down prep times.
If you see that there is no way for you to increase your kitchen's productivity, that's the first sign that starting a restaurant delivery service is not a good idea.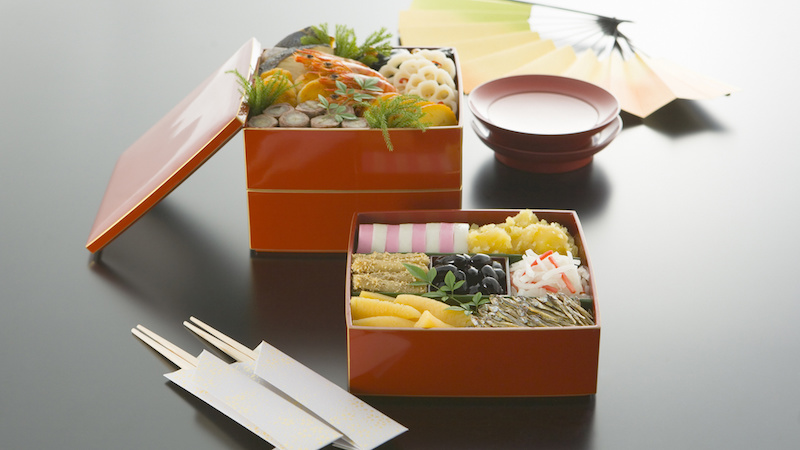 Design a menu with food that travels well 
Particular issues that come with transporting food is that saucy and greasy foods become soggy while other food loses its quality with temperature fluctuations. One example of a food that does not travel well is nachos. Crunchy tortilla chips covered in greasy cheese and toppings are meant to be eaten right away. After sitting in a car for thirty minutes, the chips are mush, and the cheese is cold. 
Consider these options when creating your delivery menu:  
Cut down on sauce heavy menu options or pack sauces separately.

Avoid menu items which don't taste good cold. 

Don't include dishes dishes in your delivery menu that are a mess to eat, don't stay fresh for long, or look bad after they've traveled in a courier bag.
To keep up your reputation for great food and fast service, you need to decide what will be available on your delivery menu carefully.
Choose your food delivery packaging
Lousy packaging can leave you with a slew of bad reviews and even personal injury lawsuits from burns. Other food blunders that come up with delivery packaging are flavor tainting, and mixed temperatures such as cold and hot foods in the same container. Without proper food packaging, you can ruin an otherwise sterling reputation. To get food delivery packaging right be sure to:
Use insulated or temperature-specific transportation bags.

Use containers or bags that match your brand's image, such as eco-friendly packaging options for environmentally conscious brands.

Choose materials that don't leak, warp, or get too hot for the customer to handle.
Planning your packaging requires that you're meticulous about the items you choose for your menu in terms of temperature, branding, and safety. Stocking up with wrong packaging when you set up a delivery service for your restaurant will result in undesirable expenditures.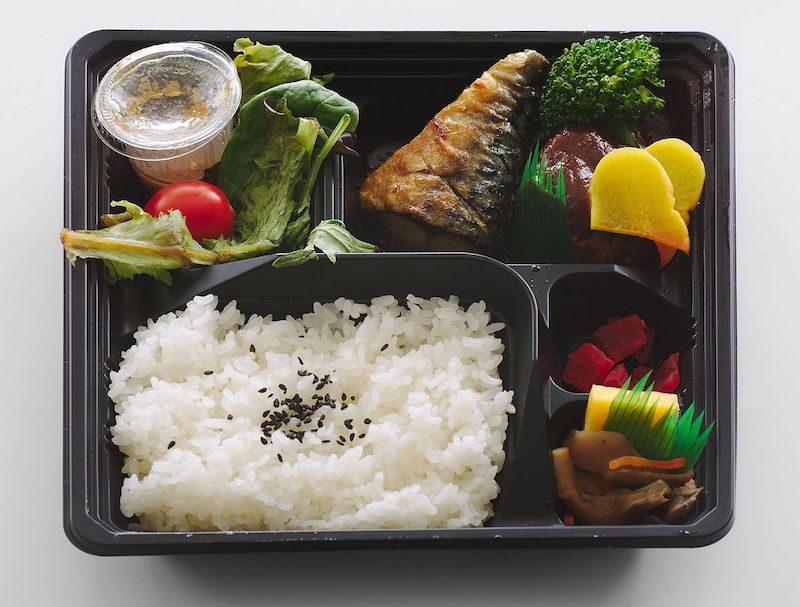 Adjust your menu pricing
Before you start delivery service for your restaurant, you'll have to consider your pricing based on your food cost and delivery expenses.  Balance your prices with these three primary aspects in mind:
Food cost

Overhead

Delivery expenses
Check if your POS system allows you to accurately track the food cost for every dish. For example, Poster POS calculates the food cost based on the quantity and price of every ingredient. It takes into account the fluctuations of your suppliers' prices. If you price your menu in the right way, you'll cover costs to start delivery service for a restaurant much faster.
Plan your order taking workflow
If you're working with a problematic POS, you may lose track of delivery orders. Find a system that can offer you the best interactive menu design and allows both your waiters and chefs to clearly identify delivery orders. When planning for your order taking process:
Be clear about your delivery schedule.

Identify who will input phone orders into the POS and track online orders.

Make sure the menu available online is synced and updated timely.

Give clear instructions for when to take items offline if you run out of them or stop taking orders if your staff can't cope.
Spend some time exploring how a POS for a pizza restaurant works. Pizzerias usually count a lot on the take-away and delivery orders. The workflows and POS solutions they use may be the best for taking and tracking this type of orders.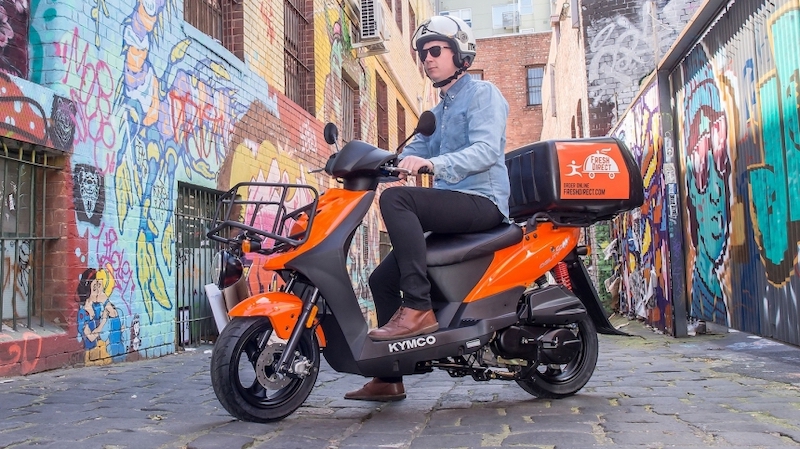 Optimize your order management
Failed order management can result in orders not being cooked on time, food waiting for too long to leave the restaurant, or orders being handed to the wrong courier. Take these steps in order to improve the transfer of orders from the kitchen to the couriers: 
Make realistic estimates for your prep times and instruct your staff to provide customers with accurate information about delivery time for their orders. 
Have a dedicated space in the kitchen for assembling to-go orders and for delivery pick-up. 
Assign an expediter to check each delivery order for accuracy against the order in your POS system. Remember that it's challenging to resolve complaints on delivered orders. Accuracy is vital.  
Guarantee consistency for delivery drivers by arranging orders by order number. 
Make one person responsible for resolving delivery tickets in your system after they leave the building. 
Provide the customer with a contact number so they can reach you with any concerns or complaints. 
Not having a transparent process or procedure in place can result in orders going to the wrong customers, late deliveries, bad reviews, and even refunds. Starting a food delivery service, try to plan everything in detail to avoid making mistakes that may cost you too much.
Hire staff to fit your delivery strategy
When working on your restaurant delivery service business plan take into account your delivery radius, and volume of orders to determine which delivery strategy is right for your restaurant. About 53% of diners prefer to order for delivery directly through the restaurant, meaning that you'll need to hire delivery drivers or choose to outsource.
In-house delivery drivers are best for restaurants with a moderate delivery radius. Depending on how busy your restaurant is during peak times, you may need two or more part-time or full-time drivers. With this delivery strategy, your employees will use their cars or you can invest in company cars. 
Third party delivery services such as Deliveroo or courier services allows businesses to outsource their deliveries. With these services, you don't need to employ in-house delivery drivers but will need to add other staff such as an expediter. 
Without a delivery strategy, you'll have unfulfilled orders and overworked staff. Hiring in-house delivery staff is about your overall strategy, how far you plan to deliver, and the volume of your delivery orders.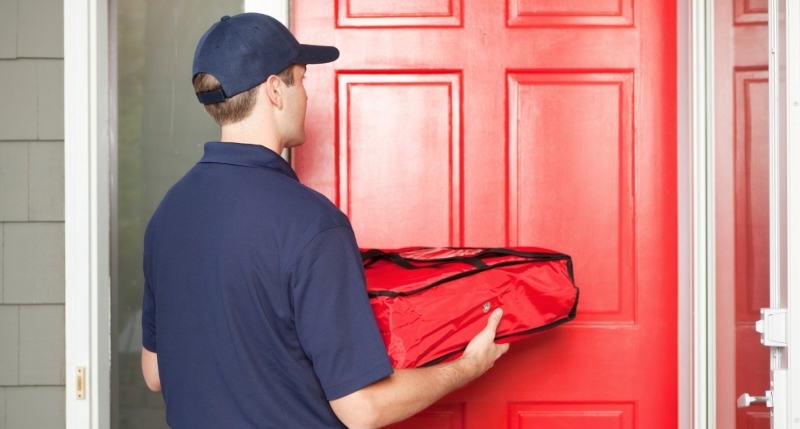 Consider a third-party delivery service
If you decide to partner with third-party services, such as DoorDash, they'll charge a service fee that'll eat into your profit margins. On the one hand, you may have to raise your prices to make partnering with such platforms profitable for your business. On the other hand, you don't want customers to feel that they're paying inflated prices. 
DoorDash stands out with the smallest average cost in the industry of 20% on each order but the fees can be as high as 40% of any order. 
When considering a third-party delivery service, carefully weigh which option is right for you: 
34% of third-party app users order through GrubHub

20% order through UberEats

11% use DoorDash

9% order through Postmates
To determine if the cost of doing business with a third-party delivery service is worth it, start with the total price of the menu item + percentage of delivery service charged for each order. If that eats too far into your profits, a third party service is not right for you.  
Offer a takeaway option
Employing delivery drivers or working with third-party services may not be feasible, but you can offer a takeaway option. Offering takeaway, or a to-go service can let you grab some of the delivery demand without actually delivering food.
A star in takeaway service is Little Caesars pizza. They have branded themselves as the cheap pizza, and charging high prices for delivery isn't reasonable. Instead, they offer takeaway from their

Pizza Portal

, which doesn't require any interaction with their staff. 
When it comes to setting up your restaurant delivery system, you should carefully map out your delivery or takeaway menu, your kitchen space, staff levels, and equipment usage. Employing a detailed strategy can ensure that delivery is profitable while still maintaining your reputation for quality food and service.