Operating a restaurant means constantly monitoring an endless list of worries, such as food cost and revenue. It might seem like your worries fall into separate categories, but all of your concerns boil down to customer satisfaction. Where chains may be reliant on technology and optimized workflows, independent restaurants can compensate by adding a bit of personal flair. Cultivating a personal and fun link between staff and guests can become your way to deliver a dining experience that franchises can't provide.
Customer satisfaction in restaurants depends a lot on the speed of service, price, and menu, but not 100 percent. In addition, the current restaurant industry trends influence customers expectations from your restaurant a lot. Let's take a look at what else diners care about.
Facts about restaurant customer satisfaction
Diners do know what they want, and restaurant owners should take advantage of that fact! Did you know that a restaurant will only receive 14% of all complaints directly? At the same time, 38% of all complaints are made public on either social media or review sites however all of them could be handled on-site, before customer's frustration builds.
Being aware of these facts can help you make changes in your restaurant, guide your staff towards what's most important to your customers, and stand out from your local competition.
Here are a bit more stats on customer satisfaction in the restaurant industry to consider:
A survey conducted by Cintas Corporation showed the most significant factor impacting customer habits is cleanliness, where 85% of customers won't visit a restaurant with even one negative review on cleanliness.

In Mexico, 93% of diners rely on online reviews.

A one-star increase in a restaurant's Yelp rating produces a 5 to 9% increase in revenue.

Accommodating seating preferences and providing complimentary extras can increase customer loyalty.
The stats show how every single person's experience can impact the entire health of your business. The good news is that the customer perception towards a restaurant can be gauged and controlled.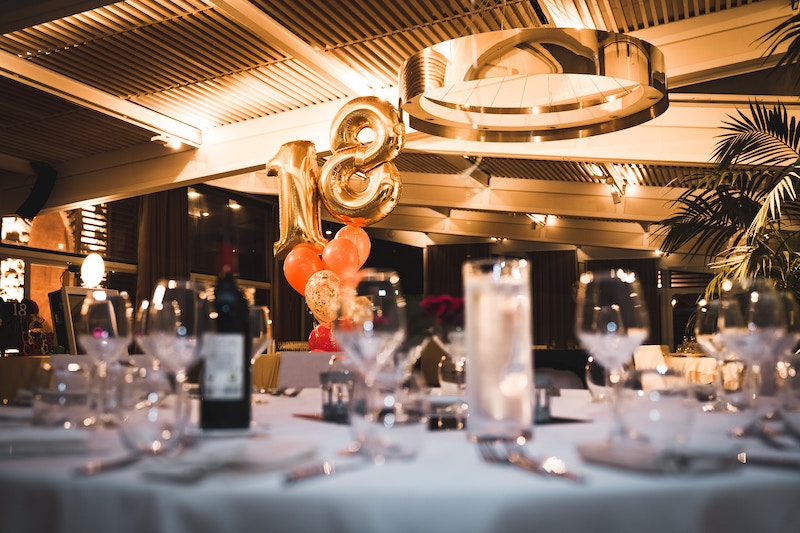 Impacting your target audience through design and ambiance
Use design to make an impact on your ideal customers. You want to create a space that brings in the customers you want. You can adapt your table setup, lighting, and even your music choice to fit your ideal diners.
Check several examples of how you can alter your interior design to satisfy the needs of different audiences.
Minimize your tables of two and bring in bench style seating to attract families.

Make the waiting area relaxing and keep the music low to grab a more mature crowd.

Remove any clocks from your dining room to make people stay longer.

Place cellphone "homes" or "safes" on the table where diners can safely store their phones out of sight, allowing everyone to have a tech-free dining experience.

Provide flexible lighting and decor options that can fit different day and night guest preferences.

Provide an activity that fits your restaurant's concept on the table. It can be nautical rope tying in a seafood restaurant or Leaning Tower of Pisa 3D puzzles in an Italian restaurant.
To improve ambiance, encourage your front of house staff to do something special for their guests. A small but pleasant act of kindness can have a more significant impact than handing out freebies.
Your team can help customers celebrate graduations, anniversaries, or date nights. Keeping things such as candles and number shaped balloons on hand can be great for making birthday celebrations special. This is one of the ways to deliver excellence at every table by creating a remarkable atmosphere.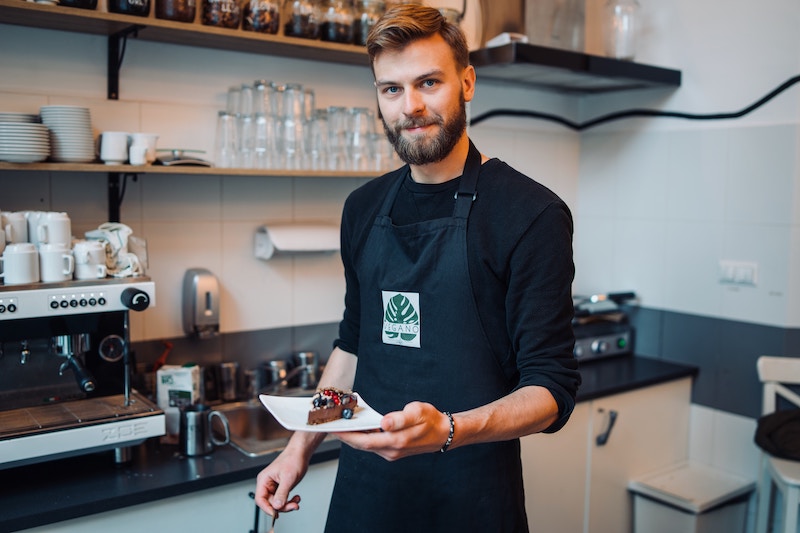 Personal touch and level of service
Your hosts and servers should understand the importance of customer satisfaction. They can improve or worsen customers' perception of your restaurant in a short time. Therefore, small restaurant owners looking for how to improve guest satisfaction need to focus on their team.
Work with your staff to increase awareness of guest service and to recognize when to intervene proactively. Guests shouldn't submit a food complaint to get a little extra attention from their server.
To train your staff to become more guest-centric:
Stop using the words "complaint" and "problem" when referring to guests.

Stop giving excuses with your requests. For example, instead of saying, "I know we're busy but…" start with the problem, "Table 3 has been waiting, and I'm grabbing their drinks. Can you get their order in right away?"

Have a "Fun Facts" competition where servers earn points for learning a little more about their customers, such as where they're planning their next vacation, or how long they've been married. This can help motivate staff to connect with customers.

Define what is an outstanding experience and make sure your staff understands what that is.
Walk your employees through the customer journey from greeting customers at the door, to getting payments at the end. Be sure to elaborate on opportunities to open conversation and other ways to make an impact on customer experience at every stage. Servers can impact the entire restaurant's atmosphere with these tips:
Write thank-you notes for their guests.

Ask for their guests' names when introducing themselves, such as, "I'm your server Jane what are your names?" Servers can offer to call guests by last name or thank them by name after processing their debit or credit card.

Suggest an appetizer rather than asking if they "want" appetizers, the same goes for deserts.

Deliver extra napkins for messy meals such as BBQ, or when there are children present.
In the very least, make sure that your staff avoid these common mistakes waiters make. These mistakes can lead to a night of chaos and many bad reviews.
While you help your team take on a guests-first mindset, be patient. Additionally, you should look for ways to ease your employees' work through optimizing workflows and introducing technologies.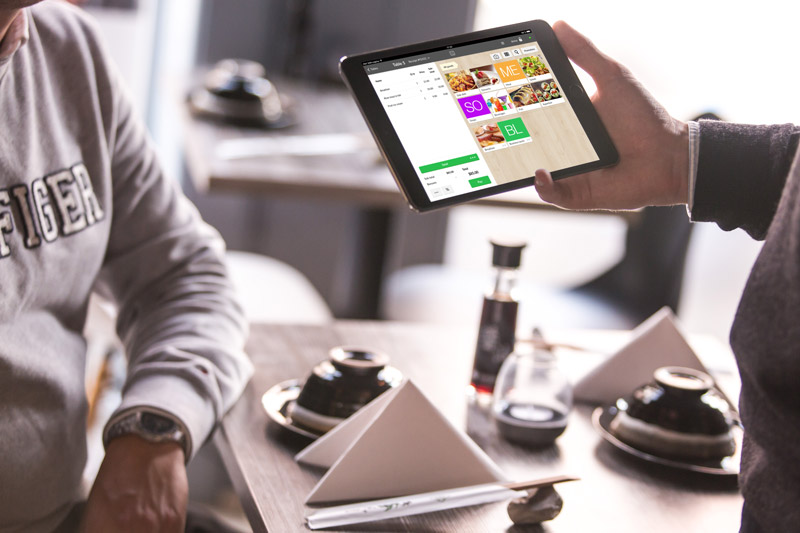 Putting restaurant technology to good use
By implementing point-of-sale or marketing software in your restaurant, you'll hardly wow the customers who already expect the availability of self-service kiosks and online ordering. Nowadays, restaurant technology is more about providing conveniences that customers take for granted. In their majority, people will only pay attention to it when it's missing.
Your main concern is to ensure the software you use works flawlessly because even a minor technical error can spoil the whole dining experience. No matter how delicious the food is, customers will complain if they face small annoyances like waiting for their bill to be split or a mistake in it to be fixed.
If we speak about point-of-sale technology, a restaurant POS system can become a gamechanger for the improvement of guest satisfaction in your restaurant. Waiters with tablets look way cooler than when taking orders with paper and pencil, even still, they are free from memorizing guest's orders.
Using a mobile POS system, waiters enter orders at the table and send them to the kitchen right away. This new process eliminates human error and reduces the wait time for your guests. As a result, waiters feel more relaxed and willing to cheerfully communicate with patrons. Reliable technology reduces the number of frustrations your team faces during their daily grind.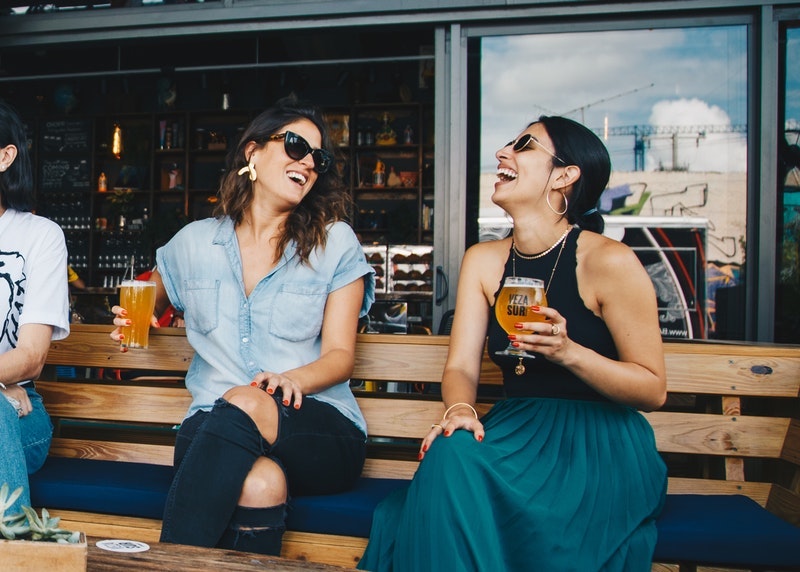 Cultivating a customer-first mentality
To create a guest-first mindset, you should lead your staff by example. Your employees will always support a leader that holds themselves to the same high standards.
Make sure that you consistently speak with guests, address unclean or untidy areas, and ask guests for feedback. You also need to brush up on your menu knowledge and keep tabs on wait times so you can answer guest's questions as well.
Make sure that you at least try to do everything you expect from your staff in terms of customer service. Here are a few other ways that you, as an owner, can set an example and improve your guests' experience:

Remap your table assignments for either efficiency or personal service.

Have daily pre-shift meetings to boost morale and brush up on menu changes, product availability, and table turns.

Encourage complainers! Staff members that complain might be seeing something you don't, so pay attention.

Know that you care more about customer service than your staff does.
Not just your servers, but your hosts, maintenance staff, and managers should have the answers to frequently asked questions. If a guest stops your chef with a question, they should be able to help them rather than instructing them to wait for their server.
Teach your employees to tell the truth instead of making excuses in the situations that may frustrate your guests. They should strive to communicate with facts. Saying something like "At the moment that dish is taking about 20 minutes to prepare" works better than explanations about the equipment that needs a repair and causes a delay.
It happens that some guests just don't have realistic expectations. Your staff can work with that by offering the simple truth. If guests are waiting for a table to open up, it's better to tell that it will likely take them an hour, rather than saying that it will be a "long wait" and making them guess what it actually means.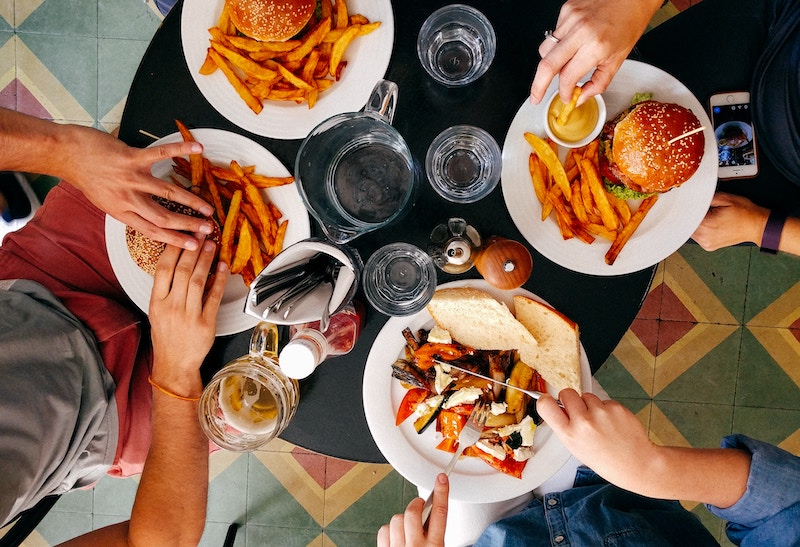 Effect of menu and food quality on customer satisfaction
Food quality should be both outstanding and consistent. The more positions you have on the menu, the harder it will be to meet these requirements. From this point of view, fewer menu items mean fresher food, faster preparation, and almost guaranteed consistency. Typically restaurants with smaller menus have more success because they're not stretched too thin. Your chefs will thank you for a smaller menu. They can ensure that this limited set of dishes is outstanding and won't worry about a complex array of orders for a single table.
Another way to boost the level of customer satisfaction is to educate your servers on the menu and its flexibility. Your servers should learn which dishes have gluten-free options, and which contain common food allergens. Additionally they should be prepared with a list of alternatives or substitution options for any issues regarding allergies, intolerances, or preferences.
Food quality comes among the first questions in any restaurant customer satisfaction survey. Either you use survey cards or email to collect customers' feedback on your menu, strive to address your question in a way that doesn't pressure them to give positive answers.
Alternatively, you can invite guests to leave reviews for you online. In this case, you should monitor those submissions closely and be ready to handle negative reviews in a way that improves your customer relationship.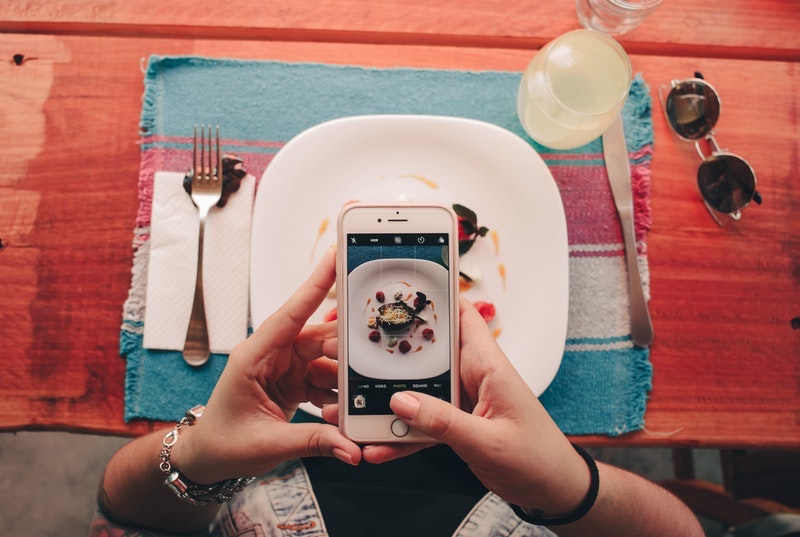 Delivering consistent service for spotless reputation
Overall consistency is a major struggle for restaurant owners. If guests don't know what to expect, they'll stop coming. There are three areas where the failures in the consistency are easy to spot: cleanliness, prices, and menu items availability. To control these points you can:
Schedule a person for cleaning guest areas such as the waiting area, dining area, and restrooms. Don't make cleaning additional to your staff's other duties because it won't get done.

Don't change your prices unless there's a significant economic change in your area. If you do change your prices, bring in coupons for recurring guests, or implement loyalty programs.

Make sure your menu "hits" always have enough stock to hold over a busy night. You don't want to run out of your best selling item in the middle of a rush!
You should make sure that you're catering towards your target market. Identify the people that are most important to your restaurant and consistently cater to their needs.
Centering operations around customer satisfaction
Overall you have a lot more control over guest satisfaction in a restaurant that you might have initially thought. Many small restaurant owners feel that they and their staff are doing the best they can.
The trouble with that thinking is that it isn't guest-centric. When you turn the focus from "we're doing the best we can" into, "this guest needs…" providing excellent customer service becomes a regular event.
Work with your staff to cultivate an outstanding customer dining experience. Create unique ways to celebrate with your guests and showcase your appreciation. Don't forget to ask them for feedback.