The most important thing in a restaurant—besides the kitchen—is the quality of service. Sometimes ever a good cafe POS software can't guarantee perfect service, especially when waiters don't take their work seriously. Young waiters often don't learn from the experience of their predecessors and don't try to learn about the subtleties of the profession and make the same mistakes as a result.
We collected the most obvious and highly-undesirable mistakes waiters frequently make to remind inexperienced restaurant owners of the difficulties they will have to face when managing their personnel.
Unfortunately, only a few waiters are professionals: in most cases, you will have to train a person almost from scratch. Your main task is to explain to them that working in a cafe or a restaurant requires special attention to detail and is not limited to the "accept order → bring food → give a check → get tips" scheme.
When making typical waiters' mistakes, your staff not only worsen the service level but also reduce the size of the tips—a point you can use to motivate them. We have identified only the most common mistakes waiters make, but there can be many more: much depends on the type of business, the experience of the manager, the level of control and, most importantly, hiring requirements.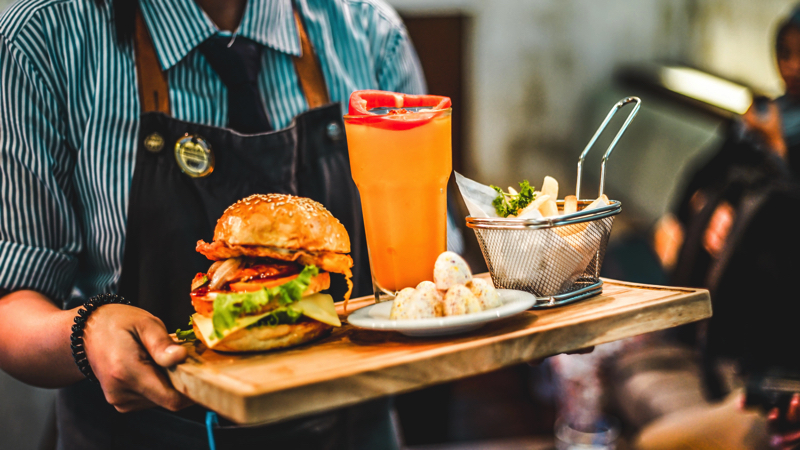 Not knowing the menu
It is an obvious and yet a common mistake—recommending dishes they have never tried themselves. However, this is not only the waiters' fault. It's great to know how to make a restaurant menu, so help your employee to know it as well as you do. The manager must make sure that the waiters try all the dishes on the menu. If you don't want to spend money or time to address this, don't be surprised when your waiters stutter when the guests ask what sauce goes best with the steak or whether the specialty foie gras from the chef is worth trying. 
Cloud POS systems are great helpers! For example, you can launch the Poster app on an Android tablet and iPad, so that waiters always have an access to the menu. Poster also offers 15-days free trial so that you can use all the functions.

We also have advice for the waiters: even if your manager didn't give you the opportunity to try everything on the menu, order the dishes you are interested in at your own expense and try them. Believe me, this will pay off greatly in the form of tips when you give a detailed answer with personal impressions when asked something like "What would you recommend?" There is nothing worse than an impersonal answer: "Everything we have is tasty."
This problem also includes guessing—when the waiter tries to explain what the dish tastes like, and he sincerely believes that his guess is close to the truth. Problems can arise when the guest tries the food and realizes it tastes nothing like the waiter's description.
Not bringing the order on time
Forgetting to bring a cooked dish might not be a huge issue since another employee may remind you and cover it so that it doesn't get cold. However, most problems with delayed orders arise when a group of customers comes in and everyone orders something different; they all have to wait until the last person gets his order. 
Don't forget that guests come to the restaurant to enjoy a delicious meal and chat in a cozy atmosphere. They don't want to watch their soup get cold and worry when their friend will finally get his order. The waiter must understand this and adjust service so that no one is sitting with an empty plate.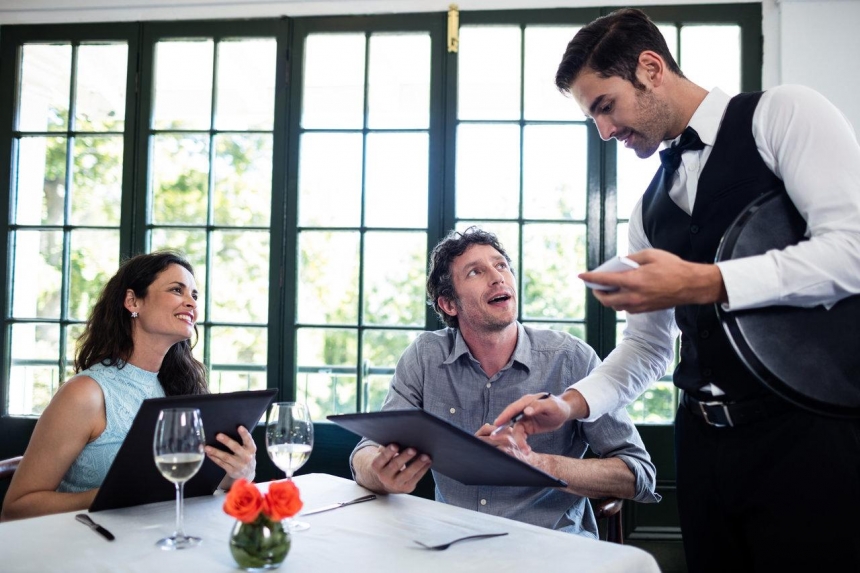 Being too intrusive
What could be worse than a waiter who is constantly standing behind you? Probably only a waiter who can't be caught to take an order. While it is better not to take dirty dishes from a guest as soon as he finishes, dirty dishes should be cleared quickly. You don't need to closely monitor the guest and hover over him; the waiter should simply find the right time to allow visitors to finish the meal in no rush.
Obsessive advertising of the expensive items on the menu. Even if the guest doesn't resist the charisma of the waiter and agrees to try the dish, the feeling that he was pressured will remain. Whether he felt too uncomfortable to refuse or overestimated his capabilities, there is a high probability that the guest won't come to you again.
Offering to bring the drinks without showing the menu. "Would you like to order something to drink first?" Does this sound familiar? Don't do it. Imagine that the guest is visiting your establishment for the first time; he needs to at least have an opportunity to look over the menu to understand the pricing policy of your restaurant. If regular customers visit, they will order what they want without being asked.
Getting too relaxed before closing
Most problems arise before closing, during the last hour. The staff wants to go home, but your location stays open until the last client is finished. During this time, waiters must be extremely attentive.
The waiter should not complain about guests who come in shortly before closing. Who would be happy about a group of friends who came to drink beer and "catch up" right before closing? Even so, this is not a reason to respond rudely or negatively, or, even more importantly, to refuse to accept the order. 
The main thing is not to turn off the music and lights and start putting the chairs on the tables. It is best just to wait until the guests leave or politely remind them that you close in 10 minutes, and, meanwhile, offer to call them a taxi and box their leftovers—if they ordered any food, of course.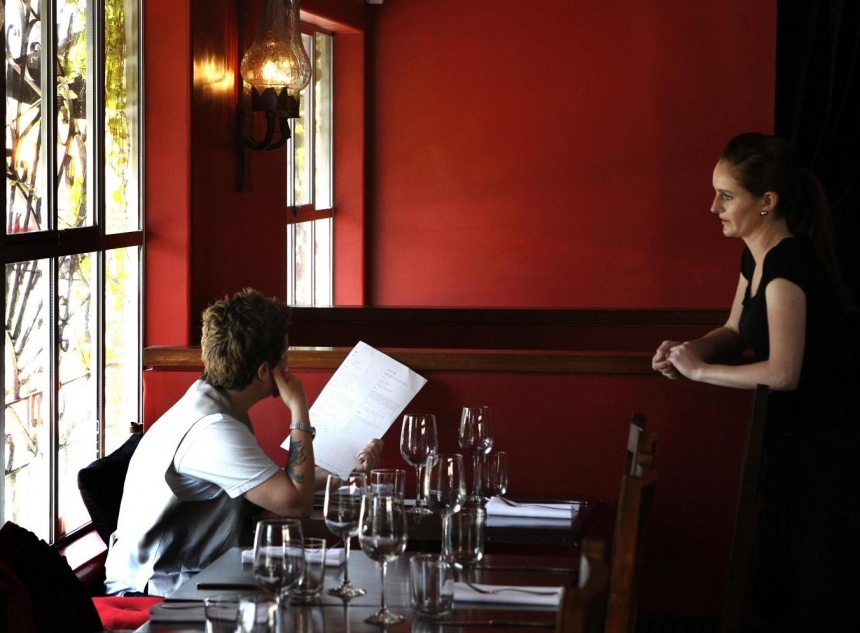 Judging guests from their appearance
This remains a problem even for many experienced waiters. In reality, appearance doesn't always coincide with a client's solvency and doesn't reveal anything about the amount of money he wants to spend in a restaurant. Not all businessmen wear expensive suits and most successful young people try not to stand out with their appearance. It is better not to look at the visitor who came in wearing shorts as if he were from another planet and then offer him the table near the toilet or entrance. He might end up with the biggest check of the day!
Differentiating among guests
Another common mistake is paying more attention to certain guests. Guests sitting at an adjacent table should not think that they are not treated as well, especially if the visitors' solvency differs greatly according to the subjective opinion of the waiter.
The waiter doesn't get to choose the type of guests with whom he will communicate; he needs to communicate well with everyone. You should not have a waiter who specializes in mothers with children and a separate pro for communicating with large groups of young people. The waiter must be universally communicative—unless you have a very specific business with the same type of clients, where other guests simply cannot or do not want to come.
Not paying attention to guests
Disappearing for an extended time after taking an order is a bad practice. There are times when a guest wants to add something to the order or change it. He should not have to wait, awkwardly raising his hand, to attract the attention of the waiter. The waiter should not lose track of his guests. It is better for him to check on them often and pass by frequently so that they don't have to shout or throw meaningful glances at the bar counter.
Another unacceptable option is to pretend that this is not their problem. Saying "I'll call your waiter" and leaving guests with a table covered in dirty dishes is not an acceptable option. The customer doesn't come to his waiter, but to the restaurant. He will leave good tips if he likes the entire service and not just a part of it.

Remember that every time a guest leaves your restaurant dissatisfied with the service, you risk losing him forever. It is your decision what you will do with the waiter, but even his dismissal won't get the client back. The waiter should not ignore guests just because they sat at a table that is not in his section.
Not caring about the customer
The waiter should not just serve the customer, but do everything to make him feel as comfortable as possible in the establishment. Very often, waiters forget:
to offer pencils and a coloring book to a child;

to bring water for the toy dog of the guest on a hot day;

to offer a table next to a power outlet to a customer with a laptop;

to offer a large group an opportunity to sit at a larger table that became available, and so on.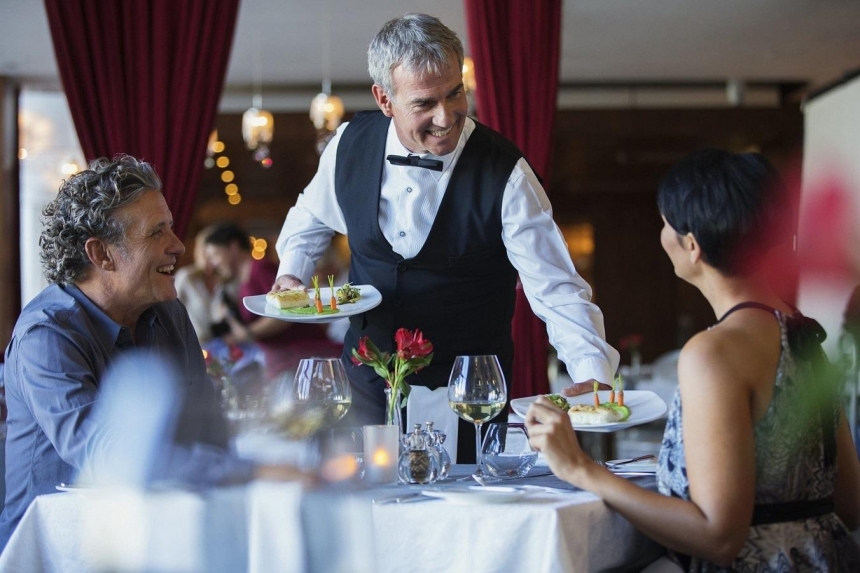 Not specifying the details of the order
Some things that inexperienced waiters often forget:
to remind customers that a dish contains ingredients that many people are allergic to (for example, honey or nuts), or garlic and onions, which guests often ask to have removed from salads or side dishes;

to warn that the dish is spicy, even if it is seasoned lightly (each person has his own sense of spiciness);

to ask how a guest likes his steak cooked;

to specify when to serve drinks, especially coffee.
Not bringing the change
And the final point: the guest ate and paid—what else is needed? It seems that the waiter's work is done; he can forget about this guest and take care of the next one. But…what about the change? While the waiter delays in bringing it—and it can sometimes take 20 minutes for him to do so—the guests get dressed and ready to go, or step out to smoke. If guests want to leave the change for tips, they will say: "Keep the change" or "Thank you, you don't need to bring it back". If you keep a guest waiting for too long, you can forget about the tip.