Email marketing is a great tool that helps to improve the loyalty of actual customers. It helps to implement many restaurant marketing ideas. It's much cheaper and easier than think how to find new visitors. To figure out how does email marketing works we compiled this article together with eSputnik experts.
Look at some statistic data published by Optinmonster in 2017:
According to the study published on WebpageFX, every dollar spent on email marketing brings $44 profit.

According to ChowNow statistics, a ratio is a bit lower — 43 to 1.

EZCater researchers received the lowest results: one dollar invested in email-marketing brings $ 38 profit.
As we can see, the opportunity seems quite exciting even for the worst projections. To apply this tool for your business, you need to build a contact database first. Let's look at several ways how to do it.
How to collect guests contact data online
The very first thing you need to collect contact data online is an attractive useful website and social media page. Why do clients usually visit these websites?
To book a table

To get the exact address and location map

To look at a menu

To read reviews

To order a delivery
The more of mentioned options are available on your website, the higher number of visits (traffic) it will get. Using any of them you will be able to collect your customers contact data. If in addition you'll integrate your marketing automation service with your POS software, then you can interact with customers even more efficiently. It may help you manage your special offers and restaurant loyalty programs. Well, how to do it?
Add a subscription form to your website
One of the most convenient and intuitive locations for this item is the upper right corner of the screen. For example, look how it was implemented by Burger King.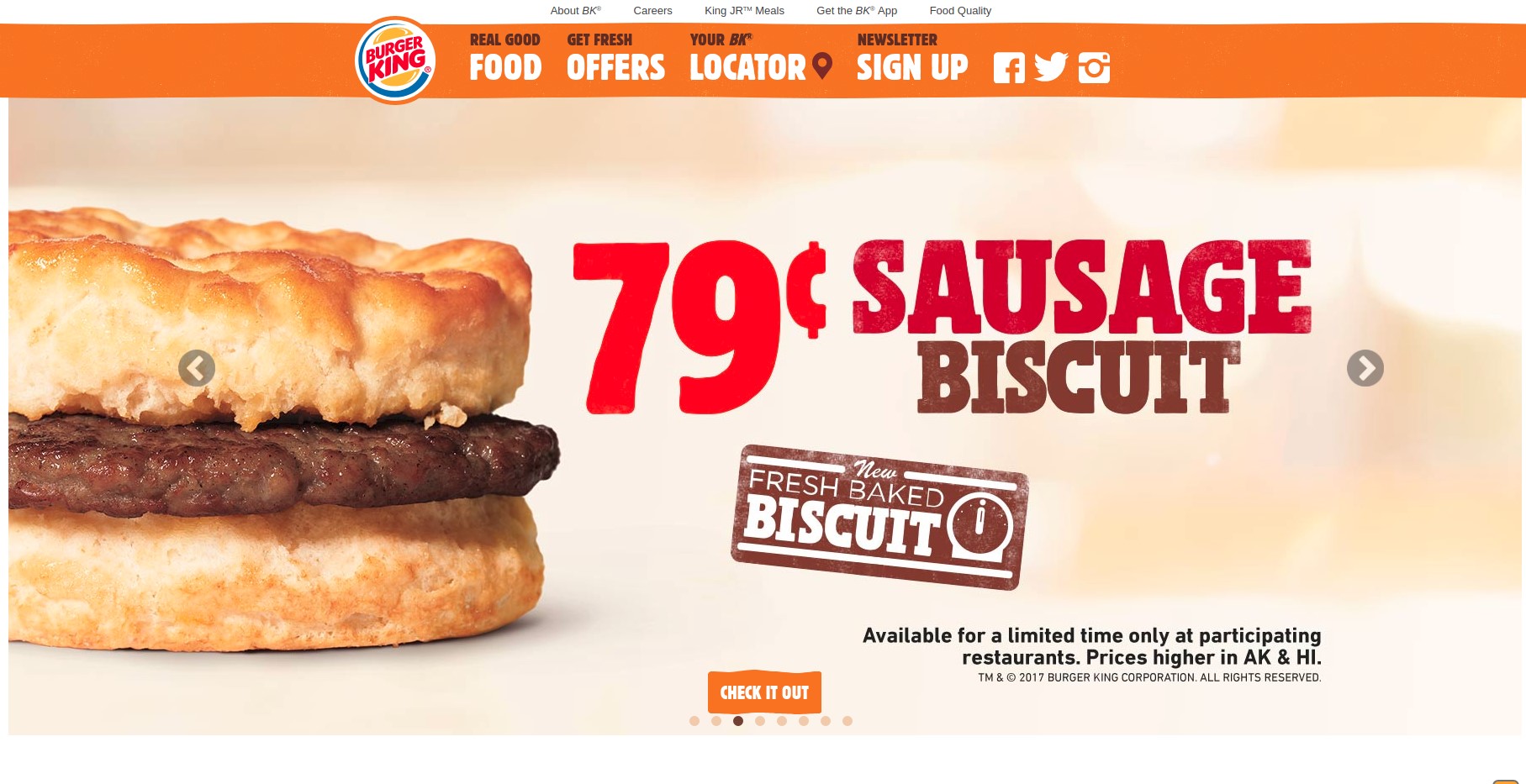 When you click Sign Up, a subscription form decorated with a juicy burger image appears. You can also request additional info on a registration form. But why users have to do this? Mention what bonus he or she will receive for subscription: news, special offers, coupons etc.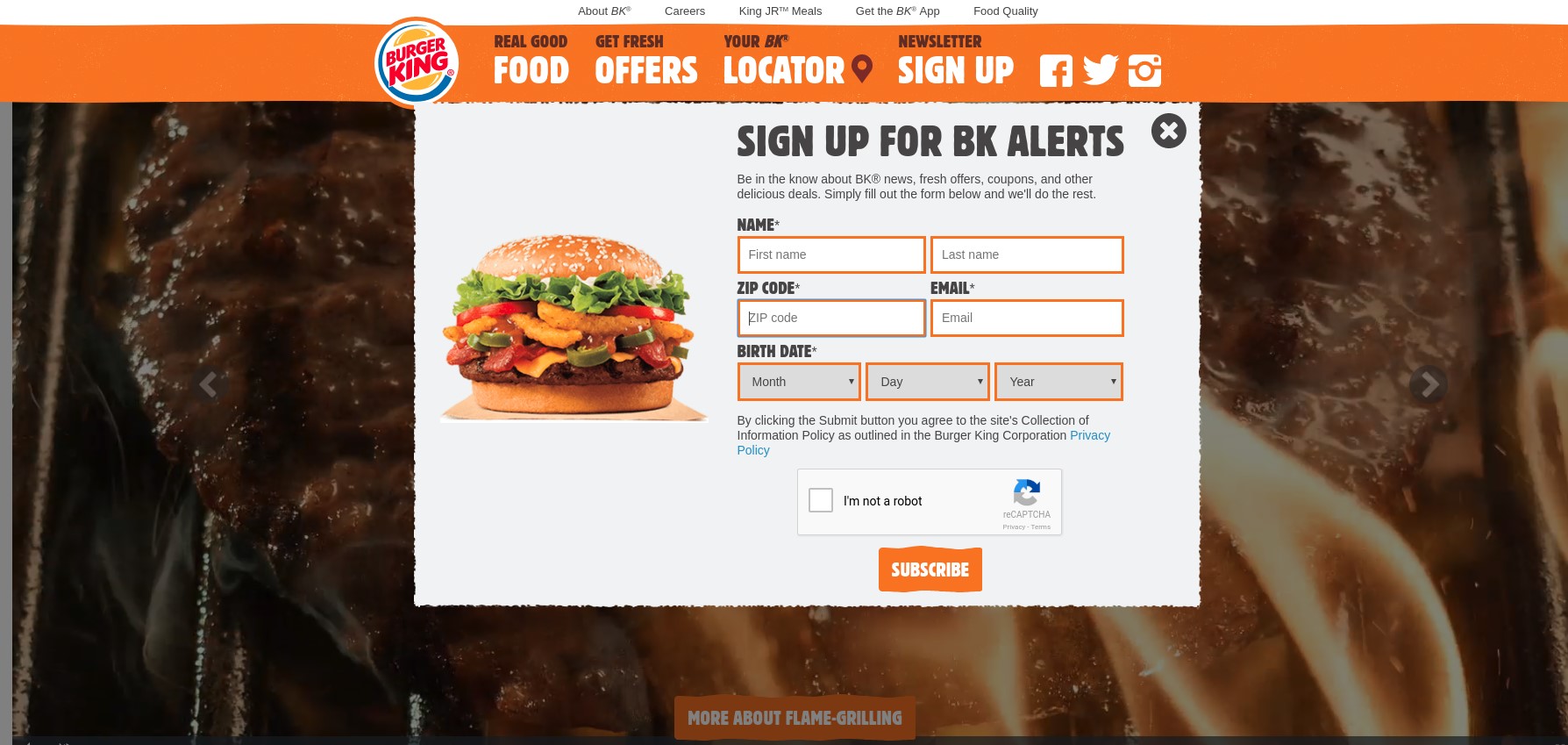 Subscription form should not be lost among the page elements. Look at the offer to subscribe on Starbucks homepage—it catches your eye immediately because it's a contrast to the black background, also this field color isn't used anywhere else on this page.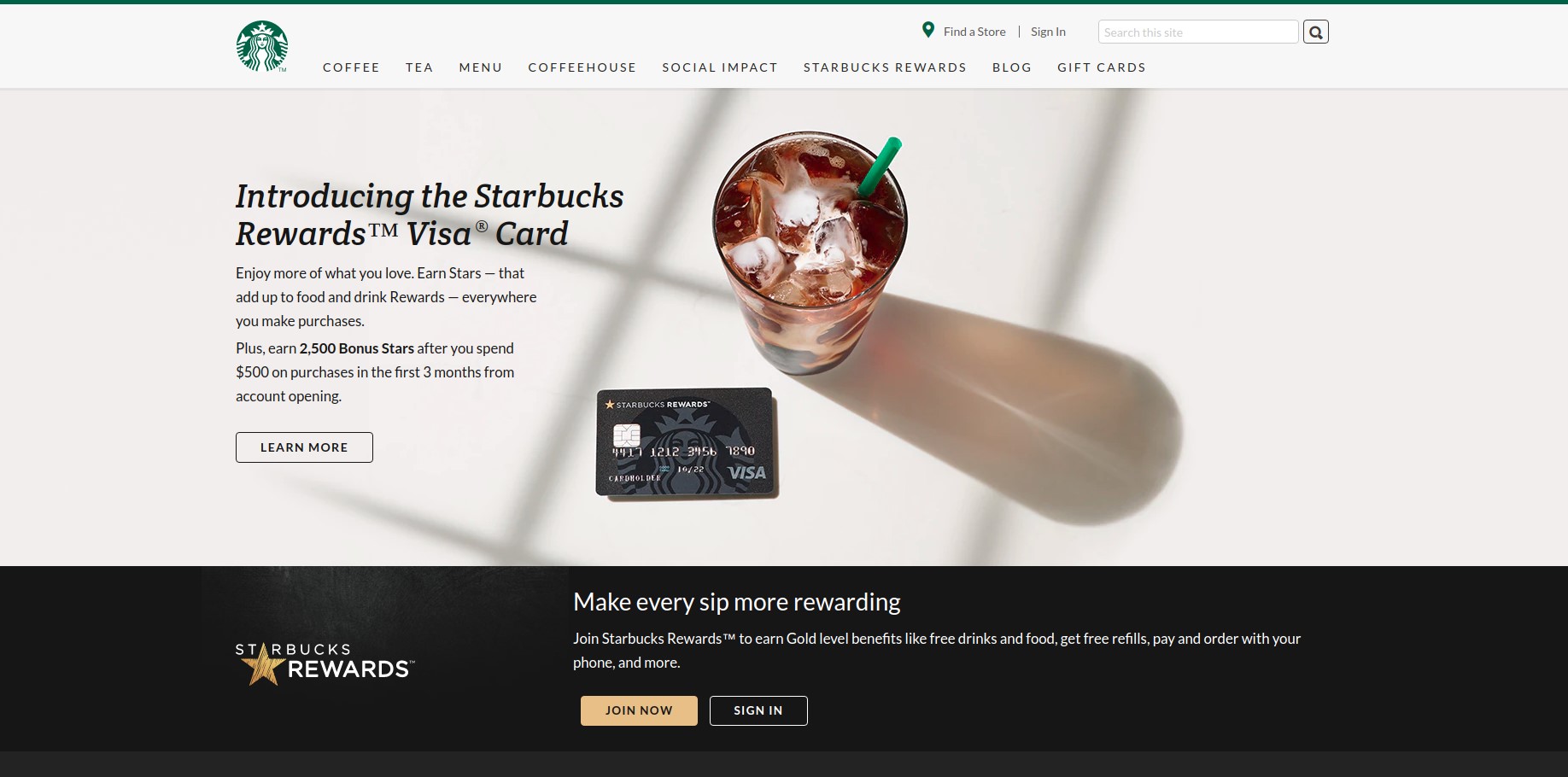 Another example is a London restaurant Flat Iron website where subscription form is located directly below the logo with harmonic color and minimum text.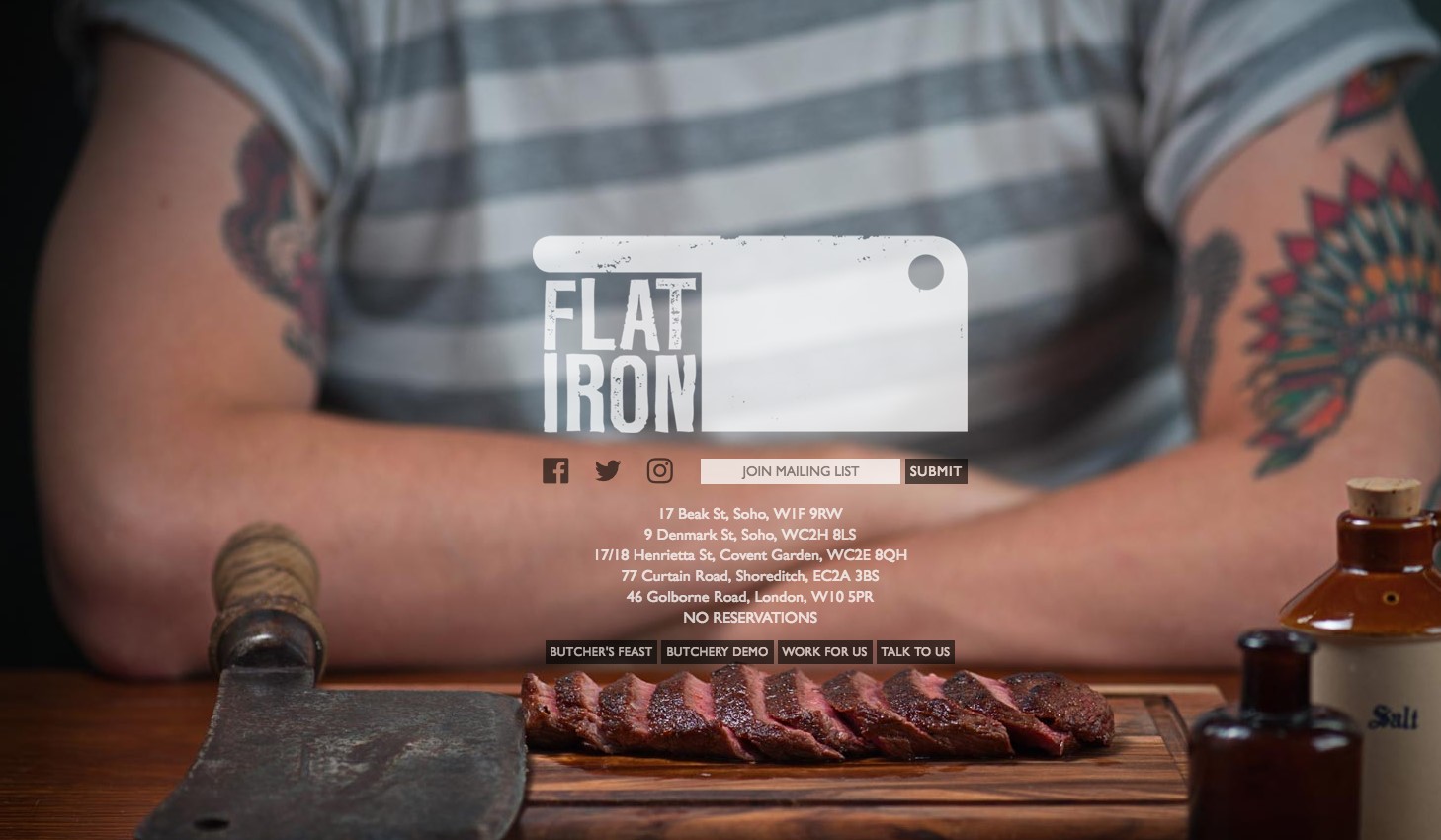 Add pop-ups
The main advantage of pop-up windows is that it's impossible to miss them. Weakness: they are annoying. So don't use them the way Clink do. Once you visit their website, the entire page is closed by a pop-up window.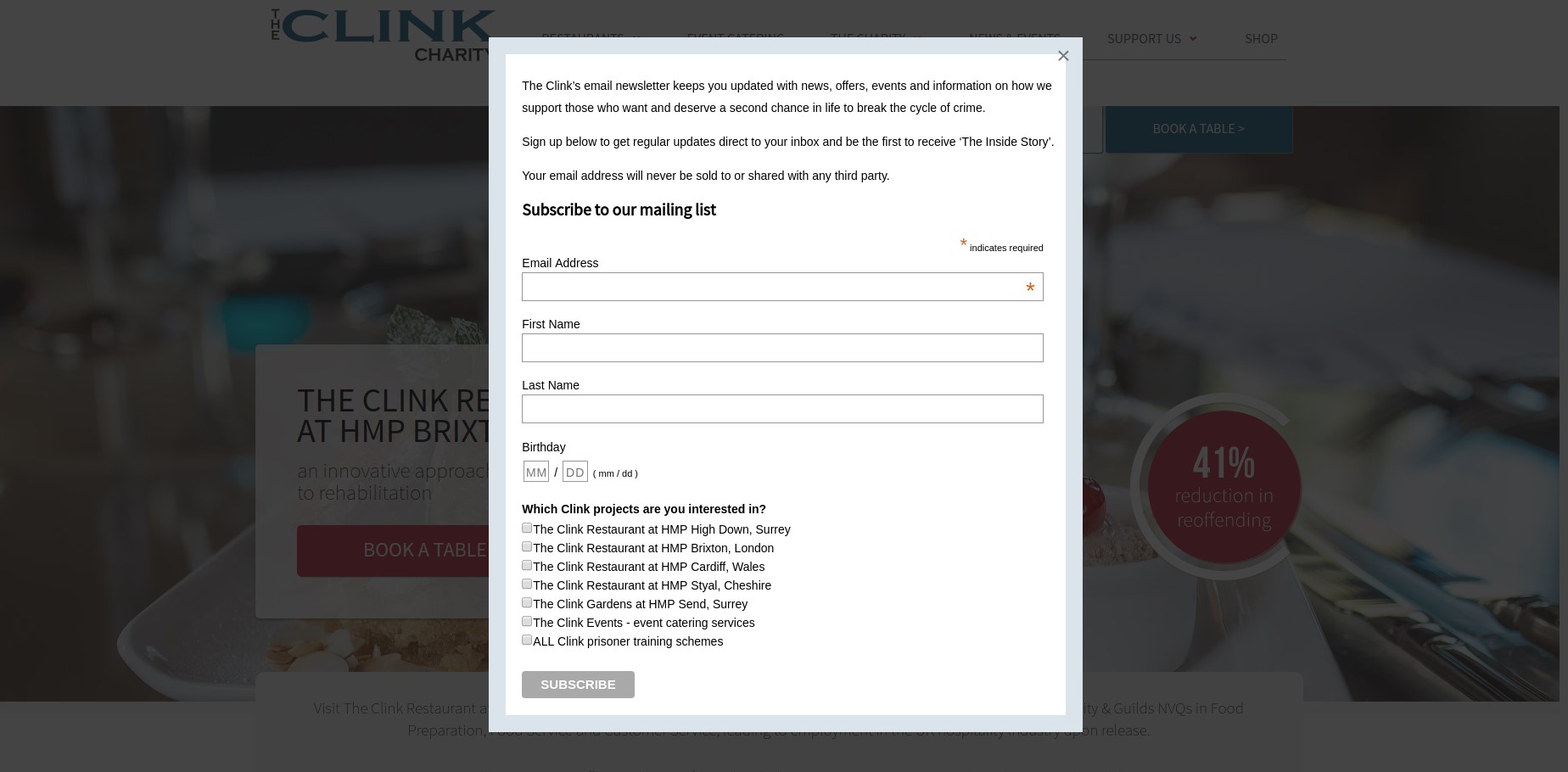 A form like this would be suitable for age limit request and definitely not for the restaurant website. The only positive thing in this subscription form is only one required field to fill and so many bad things instead:
no time left for quick website overview;

no bonus for registration;

too many checkboxes;

boring window design.
Dominos use pop-ups much more creative by offering a discount. Appetizing pizza in the background, bright design, just one field to fill, clearly expressed profit. There are all chances to interest the visitor and motivate him to fill the subscription form.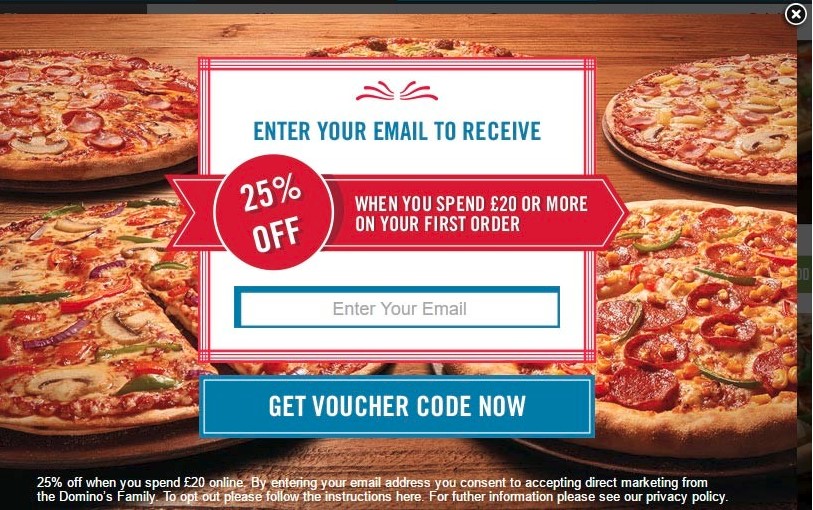 Request client's email address when he is booking a table
Table booking online is quick and convenient popular service that many customers are looking for. So ask them to leave their contact data to confirm the booking and at the same time offer to subscribe your newsletters. Customers understand that contact data is required to contact them to confirm the order or cancel a booking. You can use the customer management features available in your restaurant POS system to store customer's contact information.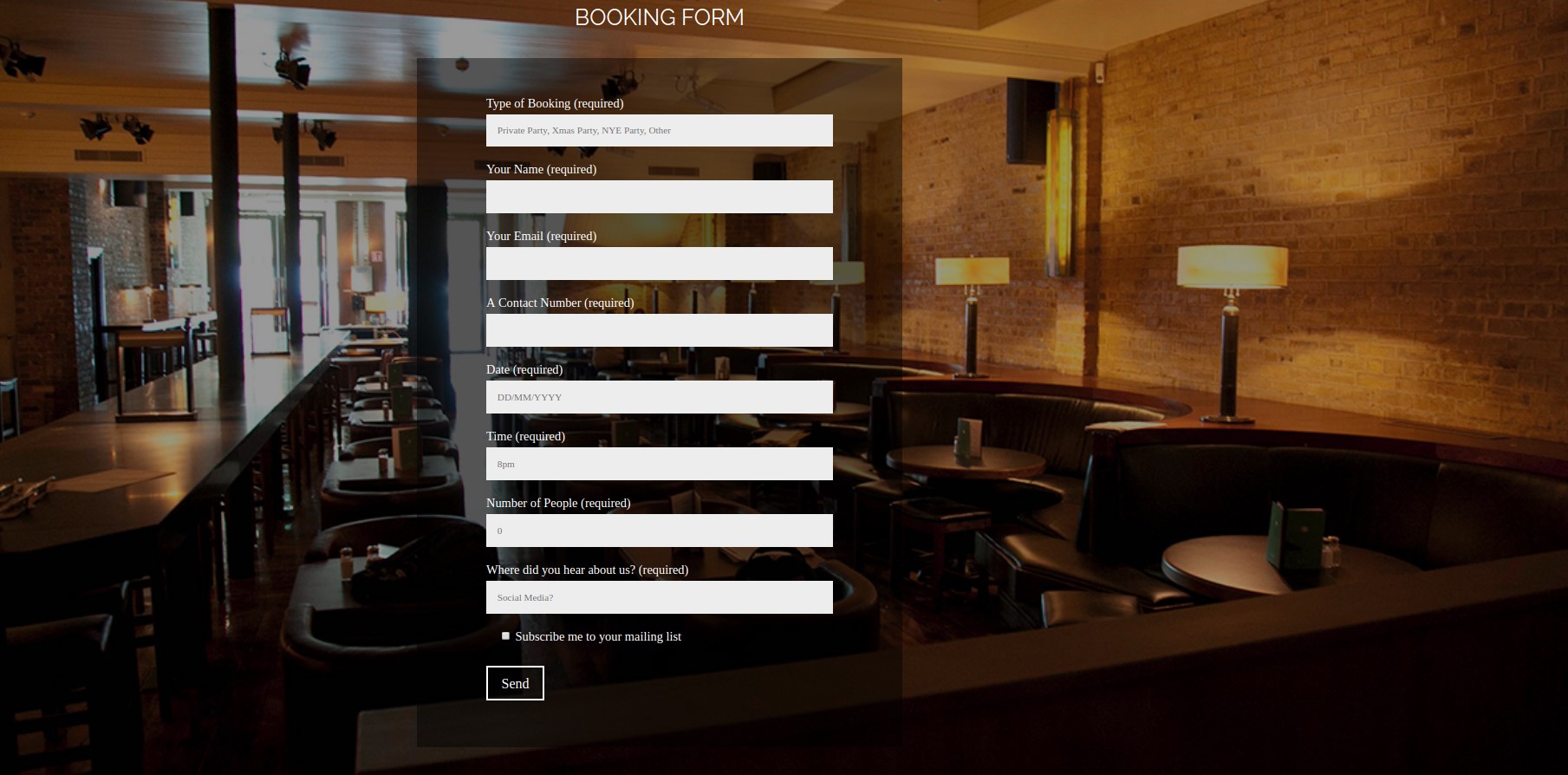 Not every restaurant is featured by online booking service. But if you have it,  make sure that guest will certainly notice it. Try to locate offer at the foot of web page, just like The HardWareStore Restaurant did. It's quite noticeable and doesn't annoy the visitor.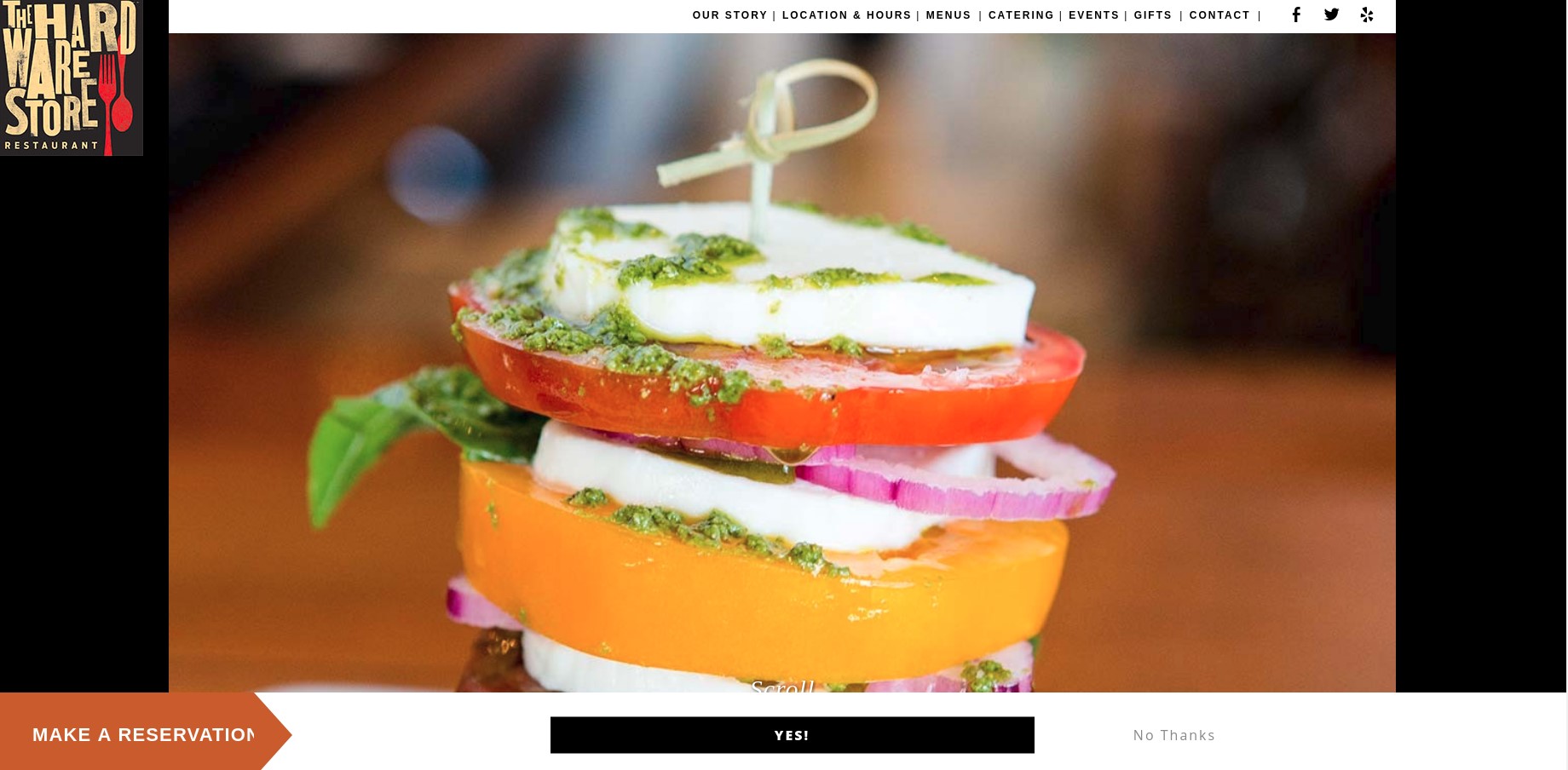 Offer recipes for subscription
If you are a restaurant owner with special cuisine or unique food, your recipes may be interesting for possible subscribers. You can send messages with recipes once a week or issue them as an e-book that is available after subscription.
Request email address when ordering online
This is how Snack Natio delivery service implemented it: online visitors data collecting was organized as a full-scale campaign. It starts with a greeting pop-up with an offer to choose where do you want to order food to home or office.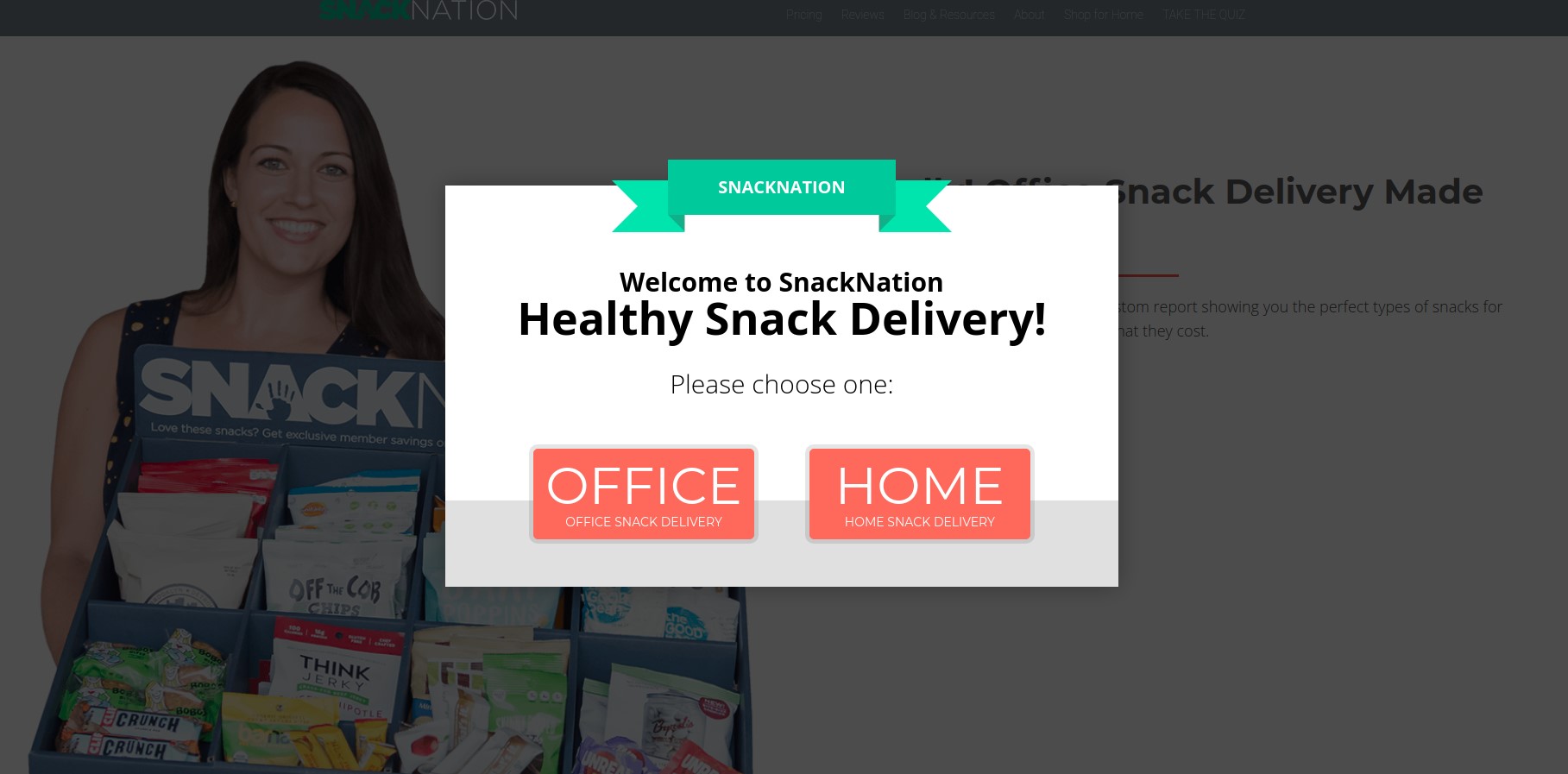 Then, you are welcomed to choose what is more important for you: price, variety, diet, or brand new dishes?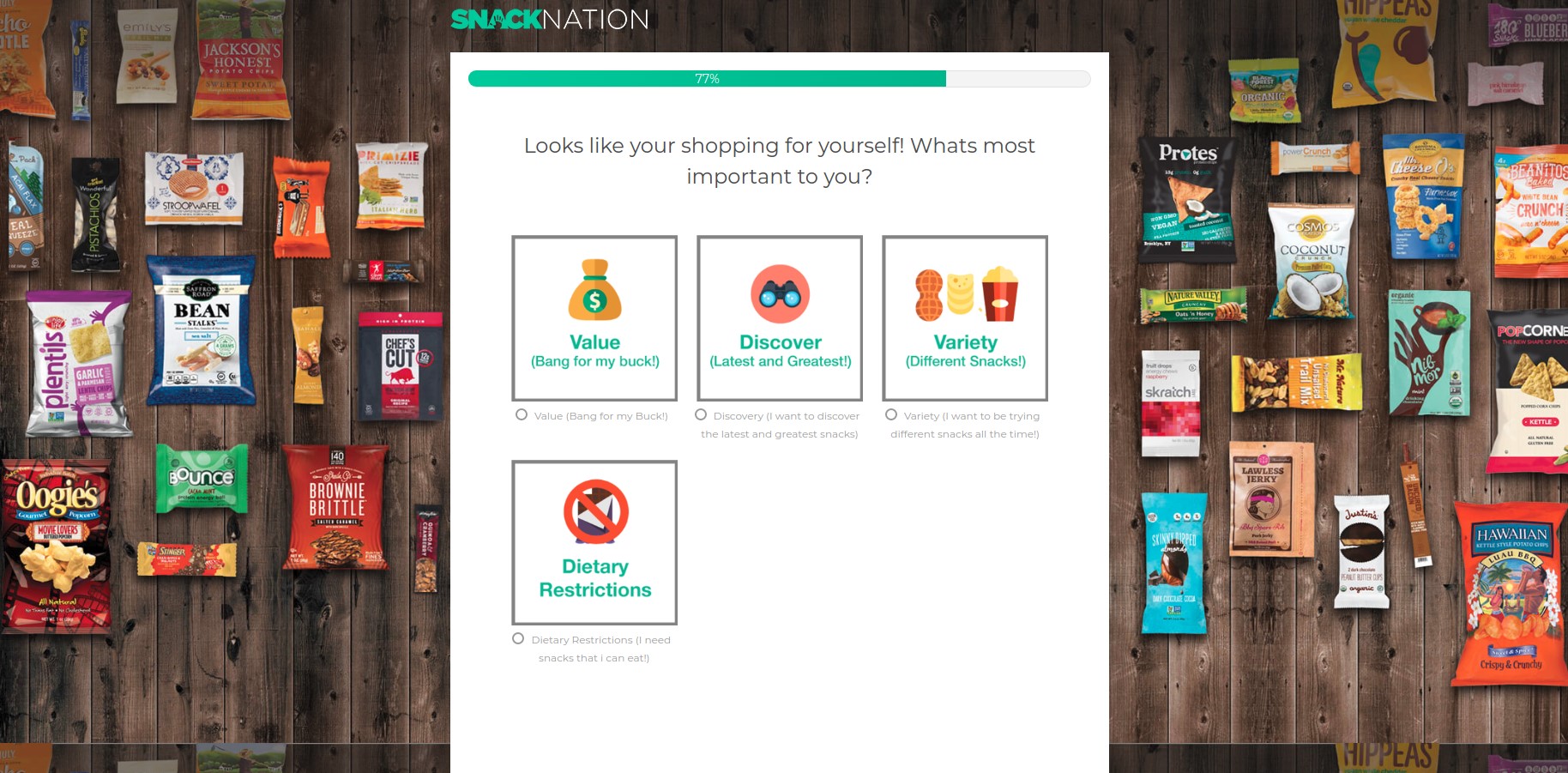 And only after a choice is made, you are offered to enter the address and make an order based on personal preferences.
Collect reviews
Before to start bulk emailing, ask clients to rate your restaurant. How does that help you? Well, you will be able to:
control your service quality;

work with negative feedback;

apply real feedback to your content marketing.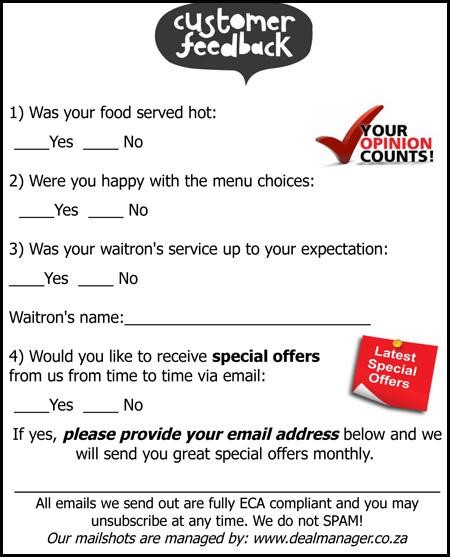 Don't forget about social media
Collect not email addresses only but also subscriptions to socials. Facebook, Twitter or Instagram are amazing tools to promote your place or brand. Add the socials icons in a well-noticeable place, just like newsletters subscription forms.
Develop a mobile app for your restaurant
The percentage of those who prefer to use mobile apps instead of websites is constantly growing every day. So, make a convenient and simple app for quick interaction with your restaurant. Grateful customers will visit your place more often, especially if your target audience is young people. Request their contact data for download and use it for e-marketing.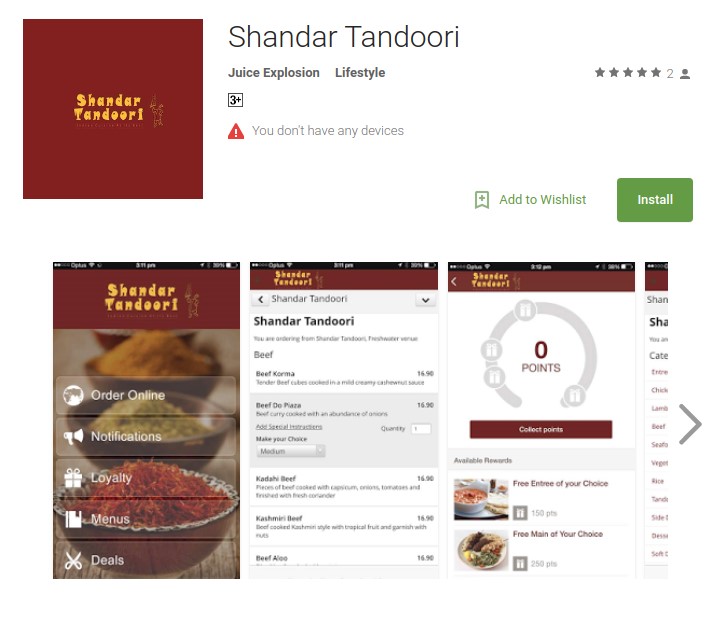 Collect data offline
Subscription for Wi-Fi
Free Wi-Fi is a good temptation to welcome a passerby from the street to have a cup of coffee. But it's also a motivation to subscribe.
Ask your guest to enter his email address when he is coming in, then send him confirmation email to subscribe.
Write offers on the receipt
Some restaurants make offers to subscribe newsletters in their receipt. You need to be creative to make it work, otherwise, it will be just imperceptible.
Gifts for guests
You can invent thousands of ways to present a gift. It may be discount, a chance to win a glass of beer, free dinner, etc.
An important note
If your restaurant is located in Russian Federation, don't forget the new GDPR requirements coming into force on 03/25/2018. They require the user's active permission to subscribe. For example, by check-marking the statement that they agree to the terms and conditions of subscription and give the permission to receive newsletters.
Such forms can be sent by the Double Opt-In principle when the user has to enter his inbox, open your email and confirm permission right there. This is the case eSputnik team can help you with. So, collect your contact database wisely to increase the mailing lists of loyal guests and increase your sales.