Restaurants of all shapes, sizes, and renditions need that special something to make them stand-out. Through creativity, luck, or thorough planning, many restaurants have reached peak success simply because of their concept. These promising concepts are vastly different, but all cater to a particular type of customer. 
What is a restaurant concept? 
It's a general idea about the experience a restaurant offers. The restaurant concept should be built on a chosen business model and define the restaurants theme, style of service, cuisine, interior design, and price point. 
Successful restaurant concepts are easy to find, the challenge is finding the right concept for you. When you're looking for a restaurant concept choose something that fits well with your location and the community. If a lot of families with kids live in your city or district, it would be reasonable to choose a kid-friendly concept. If al fresco dining is popular in your area, you should probably choose a concept that works well for a restaurant patio or a roof top bar.
How to choose a restaurant concept for you
Don't forget that a great concept should have a bit of personal flair. Keep in mind that a concept should bring in customers, and help you stand out against the many other restaurants in your city. With proper planning, some of these new restaurant concepts should also help you save on operational expenses. 
So when choosing a restaurant concept for you, it's key that you find the golden middle between an idea that inspires you, and a concept that can work well for you from a financial and strategic perspective.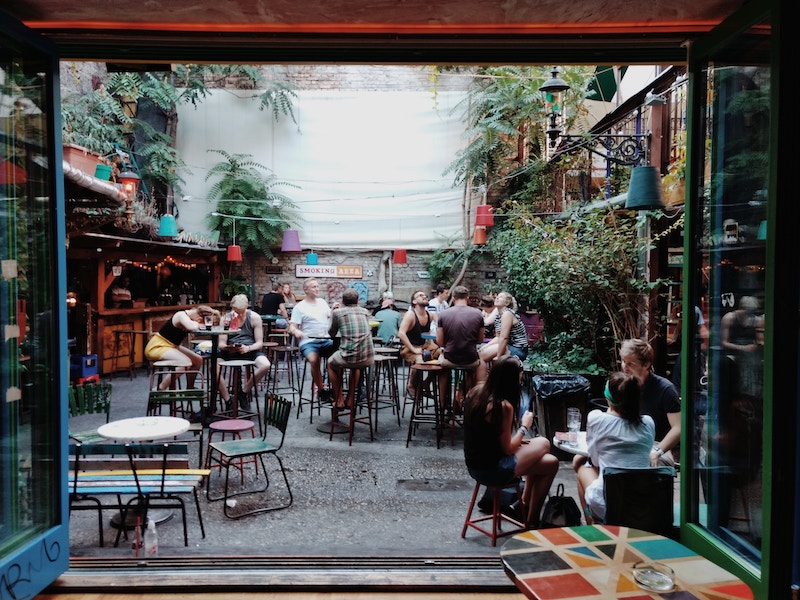 Shophouse: the concept that stems from street food
Street food vendors initially opened shophouse restaurants, and they are the reason this concept exists. These vendors either faced so much success that they needed a brick-and-mortar location or had legal issues that closed their cart or stall. 
The name shophouse restaurant comes from the many shophouses built throughout Southeast Asia. Usually, shophouse restaurants focus on Thai or traditional Asian cuisine, but that's not a requirement for a successful shophouse concept.
Business owners and customers love shophouse restaurants because:
They substantiate the local culture with traditional cuisine and 'small business' aesthetic.

They are often the town's "best-known secrets" giving business owners a mix of local and tourist business.

Shophouses are more popular than food court and chain restaurant options among respondents in a WIEGO study.
To see the success of a shophouse restaurant in action look no further than Prachak in Bangkok. They're known throughout the city and among many food travelers for their Chinese barbecue and roast duck. Prachak has been around for over a hundred years and has reasonable prices.
Shophouse restaurants were born out of necessity as Bangkok stamped out street vendors. Now many other cities are experiencing the same legal obstacle and looking at the shophouse concept as a solution.
When street food vendors in Thailand were told to clear out, they created a new concept. A permanent establishment may prompt these vendors to combine traditional and delicious food with more modern technology. The only requirement is that you're selling what is essentially street food. Your menu should include items that require short cooking times and are comfortable to hold while eating. 
Shophouses can take some liberties as they can provide utensils and sturdier small wares for diners. Many shophouses keep their menus small to reap many other benefits such as shorter prep times and a more efficient kitchen.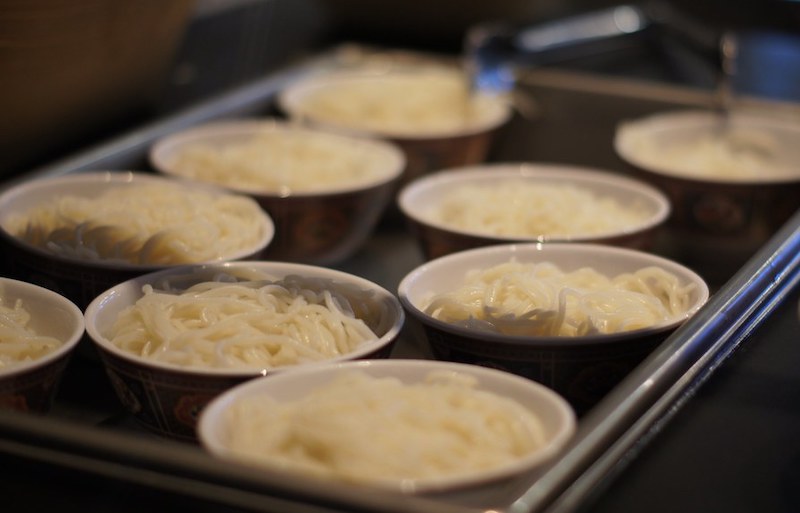 Single-product restaurant: the concept for operational efficiency 
One of the most profitable restaurant concepts is the "single product" idea. With proper execution, a single product or specialty restaurant can let you focus on quality and consistency. Compared to other concept, single-product restaurants are easier to scale. Small menu makes it simple to manage multiple locations in your POS system.
Warungs in Indonesia are an outstanding example of a single-product restaurant. A warung specializes in one dish, but they outperform other restaurants that serve that dish consistently. You can find warungs that only serve siobak or babi guling. 
Across the United States, single-product Pho restaurants are becoming very popular with only different versions of Pho on their menus. Not sure about the single product concept? Consider these insights:
Specializing in one product can give more room for customization, which customers love.

Simple or single-item menus require fewer kitchen production hours, saving you money.

Smaller inventory variety means delivering fresher food as your product isn't sitting on a shelf waiting for a customer to order a specific dish.

A single-product restaurant saves money on varying demands from service as well since they often process the same order all day.
Simple and streamlined menus will affect your entire operation. Cooks can focus on improving quality, orders will move more quickly, and your guests won't experience decision fatigue.
One gem in Ubud, Bali sits among rice fields and offers vegetarian nasi campur. Find Warung Sopa to order nasi campur with a variety of hearty and authentic add-ons that fit in with the mixed rice. Restaurant concept examples of single product or single dish eateries have some variance. 
For example, some restaurants like warungs focus exclusively on one dish, whereas others use a more flexible adaptation of this concept, such as 3 Potato 4 that features a menu of potato-based dishes. 
Both options give you the benefits of customization, fewer production hours in the kitchen and faster processes. You can keep orders moving quickly with a restaurant POS system that bypasses the traditional ticket system and instead shows orders on a screen in the kitchen. 
Let your kitchen staff manage the orders as they come in and track them easily. Additionally, with fewer menu items, you can utilize cheaper POS system pricing plans. Be sure to check out the options our Poster POS has to offer for these small menu concepts where you can likely use the base-level, or most affordable choice.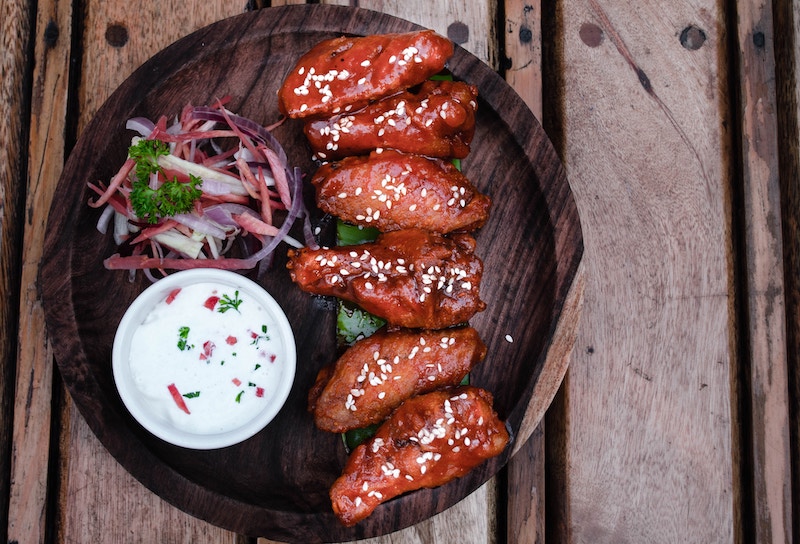 Gastropub: the concept that caters to foodies
Among the trending restaurant concepts is a gastropub. Part pub, part restaurant. These restaurants work well because of their unique menu designs and atmosphere. Take pub tradition and give it a twist with frequently rotating menus of high-end comfort food. Gastropubs are one of the examples of restaurant concepts that go beyond fast and casual dining. 
But declaring that your restaurant is a gastropub isn't enough. You need to consistently go far beyond the basic expectations of bar fare. That includes drinks as well. Gastropub patrons expect the best beer, food, and occasionally wine or liquor.
Why do people love gastropubs? Not only do they marry fantastic alcohol and outstanding food, but the unique menus entice people's curiosity. Foodies love gastropubs because of menus like these:
A hearty and hefty meal awaits anyone who can actually get in the door of a gastropub. The simple name is enough to grab the intrigue of locals, food bloggers, and someone just looking to grab a drink. If you decide to open a gastropub, it's essential to realize that the unique menus and food pairings are what set this concept apart from any other restaurant. 
The frequently rotating gastropub menu design allows the restaurant to use its freshest product, create seasonal menus, and reduce food waste.
A standard stumbling block for gastropubs is finding one system to manage both the food and beverage business aspects. Poster POS allows staff and managers to handle the everyday business activities with ease. Staff can put in orders and split checks quickly and with different payment methods, while a manager can efficiently tend to the gastropub's inventory.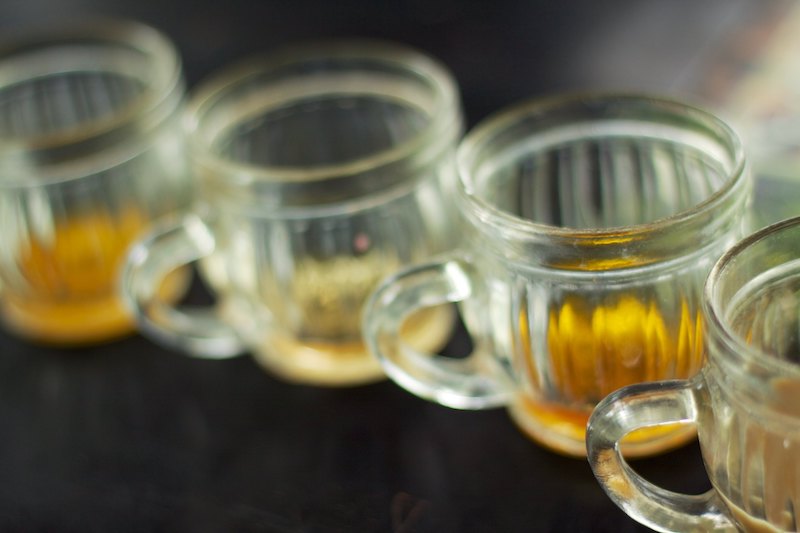 Specialty coffee shop: the concept centered around quality
If you have something special to bring into the coffee craze, then you should. The coffee shop industry is still growing, and by 2021, it should reach the value of about $46.2 billion. So, to stand out from the rest of the coffee shops, you need a twist. Examples of these restaurant concepts include private roasters turned coffee shop. Roast away the days and entice your customers to try something they can't find anywhere else.
Opening a roaster turned coffee shop concept is often successful because:
Your brand would be the "rebel" against giant corporations like Starbucks and Dunkin Donuts.

Private roasters and coffee shops give an air of exclusivity as the only place to get your beans, and your roast is in your store.

Control the quality and background of your materials, by choosing ethically-sourced coffee.

The brand image of a specialty item usually stands out very well, even in hyper-competitive markets.
Trendy coffee shops with cute coffee shop name can star unlikely ingredients such as green coffee beans. Have you spent time wondering how coffee beans go from bright coffee cherry to brown and bitter bean? After a long process, the roasting step is what releases and cultivates the flavor of the beans and ultimately makes a delicious cup of coffee.
This trend began in Singapore with roasters opening coffee shops to drive the awareness of their brand. Companies such as Upside Down brew use beans they roast in small batches and purchased straight from coffee farms.
According to HistoryofCoffee.net, roasters have the

highest profit margin

within the coffee trade chain. Tap into those profits by taking care of the roasting yourself while also opening the coffee shop of your dreams.
The roaster turned coffee shop is similar to the trend of small-scale breweries. You're giving your customers something exclusive without asking them to step too far outside of their comfort zone. 
You can operate a roasting business and coffee shop concept without slowing down any aspect of the coffee shop. Use a POS that takes orders in a flash and allows you to give your customers discounts and bonuses through a loyalty system.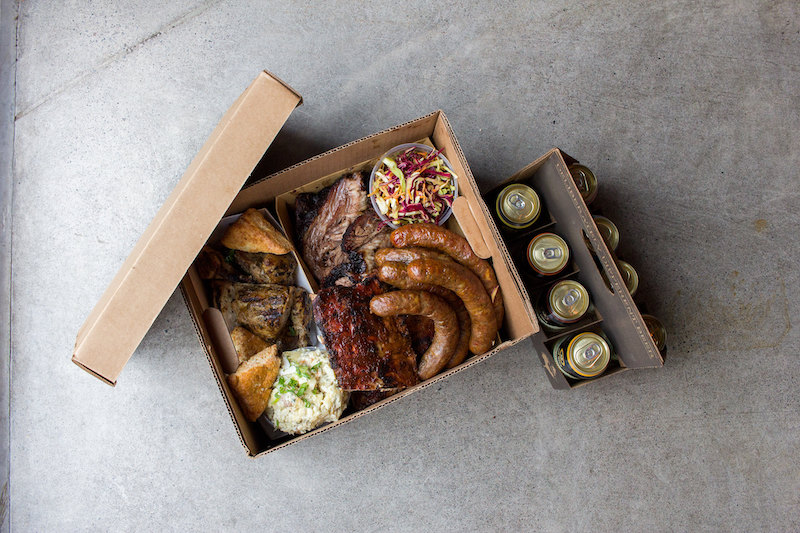 Ghost restaurant: the newest concept trend
Restaurant delivery is projected to increase by three times the volume of in-store sales between 2018 and 2023. This growth has led many restaurants to ditch their dining areas and operate as a ghost restaurant. But, in exchange for your dining space, you'll need to manage your online presence and reputation carefully. 
Shut the front door and reap the many benefits of a ghost restaurant, such as:
Only pay rent for kitchen space using a commercial or commissary kitchen.

Save on costs by minimizing staff to managers and kitchen staff only.

Avoid hefty investment costs such as interior design and dining room furnishings.

Use dark kitchen POS system in your ghost restaurant.
Ghost restaurants are making waves in big cities because they're using third-party delivery services for delivery and marketing.
In many cases, it's beneficial to use a delivery service rather than provide your own delivery because it doesn't restrict your market reach. Ghost restaurants are one of the top trending restaurant concepts as the delivery craze continues to spread. Throughout Thailand, Go-Jek is enabling many people to order takeaway meals without using Grubhub. 
Explore the restaurant concept ideas that catch your eye, but always circle back to areas of cuisine or service that you enjoy. Restaurant concept examples can include the specialty coffee houses, single-dish restaurants, or even a concept of your own creation. Before The Eagle, there were no gastropubs. Then there is the term "ghost restaurants" which is very new to the restaurant industry.
These trending restaurant concepts are successful because they bring something else into the business. Originality is the key factor helping independent restaurants compete with chains. For example, gastropubs intrigue people and control costs with rotating menus. Ghost restaurants save a lot on overhead. Roasters that operate as coffee shops control numerous aspects of their products.
Other restaurant concept ideas
If you feel that these trending restaurant concepts are too risky for you, you might want to try some tried-and-true concepts that your customers will easily recognize, and for which you will find plenty of inspiration when you're coming up with a business plan for your new venture.
Fast casual restaurant
If you are familiar with the restaurant industry, it's likely you've heard the term fast casual bantered about. This restaurant concept – a mash-up of fast food and casual dining – has been one of the strongest segments in the restaurant industry over the past decade. It continues to thrive, despite the recession and it continues to evolve to fit customer's needs and preferences.
Family restaurant
Family-style dining, also known as casual-style dining in the United States, offers moderately priced entrees from menus featuring a mix of classic cuisines, and often individualized with signature sauces, dips, or other toppings.
Fast food restaurant
Fast food restaurants are typically chains. If you are thinking of opening a fast food franchise, keep in mind that the initial costs of franchising are more expensive than opening an independent restaurant.
Fine Dining Restaurant
The fundamentals of opening a fine dining restaurant follow those of opening any restaurant — a solid business plan, funding, permits, and licenses. Beyond these basic tasks, successfully creating a fine dining experience requires impeccable attention to detail, from the atmosphere to the food to the service.

When choosing the right concept for you, give careful consideration to the operational impact. Look for opportunities to cut costs without diminishing your quality, or for chances to improve your quality without making greater wait times for your customers.