Some bakery owners think that the hardest thing about the industry is to start a bakery business, but the reality is different. Sure, it takes a lot of effort and will probably cost you quite a few sleepless nights and some anxiety. After the bakery doors are open the main thing you should care about is how to survive the competition, and not just stay afloat but become the best.
In addition to the fact that every business owner must aim to make profit in bakery business and responsibly approach finance, reports, and inventories, there is another side that often stays in the shade. It doesn't matter what kind of products your bakery focuses on: croissants, donuts, buns, bread, healthy gluten-free pastries, mini pastries, authentic products, or anything else, a bakery business need to have a strong marketing strategy. Otherwise, it's impossible to reach new customers, increase bakery sales and brand exposure.
Despite the fact that most sales in the industry still fall to large commercial bakeries, mass production is slightly relaxing its leading positions and passing them on to craft bakeries. Firstly, because it is much easier for small bakeries to adapt to new food trends. The turnover of small bakeries is significantly different from mass production, so it is easier for them to experiment with different products and marketing solutions, and, as a result, adapt to customer reactions.
By the way, to ensure that all changes and innovations don't have a negative impact on business, choose a flexible management software for your bakery. You need to be able to easily add and delete menu items, and view sales statistics. Therefore, when choosing a POS system, you better be sure that you have chosen a flexible platform that will be friendly to your experiments. The best way to do this is to test the system first. For example, Poster offers 15-days free trial that allows you to accurately try all the functionality and figure out how good the system is for your business.

Let's go back to the marketing. One of the great advantages of the right promotion is that the random buyer could become a regular customer and make a contribution to your profit. Of course, this is impossible to achieve without unique and high-quality products.
Most entrepreneurs want to save on promotions and marketing strategy for bakery business, so if the workflow is set up and you have some free time, try to do this by yourself.
To begin with, you can use the ideas to increase bakery sales that we describe below. These will help you to understand the basic principles of good marketing ideas and prevent a few common mistakes.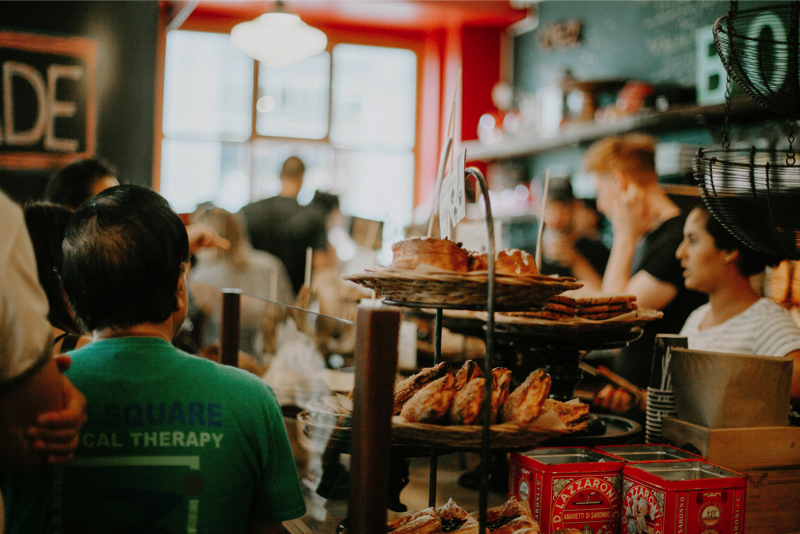 Be nice to your customers
Isn't it nice when you come to your favorite place and the first thing you see is a smile and the first thing you hear is "How are you today? Do you want your vegetable croissant warm as usual?" Yes, good service means that you have to remember all the go-to products of your regulars. It's much more pleasant to make small talk with a nice, friendly baker on the way to work rather than just grabbing a bun in a plastic bag from the nearest supermarket, right?
To improve bakery profits, you need to find the right way to communicate with your target audience. Get to know your customers better, figure out what type of people visit your place, what interests them, and then you'll see them reflecting your attitude.
But don't fake being nice! Hire people who are passionate about what they do and get along easily with customers. The bakery staff matter and they affect sales and the customer's experience for better or worse.
Care about your customers
When the customer feels he is very welcome here and your employees care about his experience, he will come back over and over again, even despite high prices. Try to do everything for his convenience, for example, use colored price tags to mark diabetic, vegan and gluten-free products. Even a small thing like this will impress your customers and demonstrate that you are not indifferent.
Provide your guests with a couple of bike parking spaces, build a convenient ramp, put in a low threshold to make it easier to walk in with a stroller, place a little bench outside right next to the entrance, etc. All these things can only be a plus for your reputation, and will increase sales at bakery, while attracting more people to your place.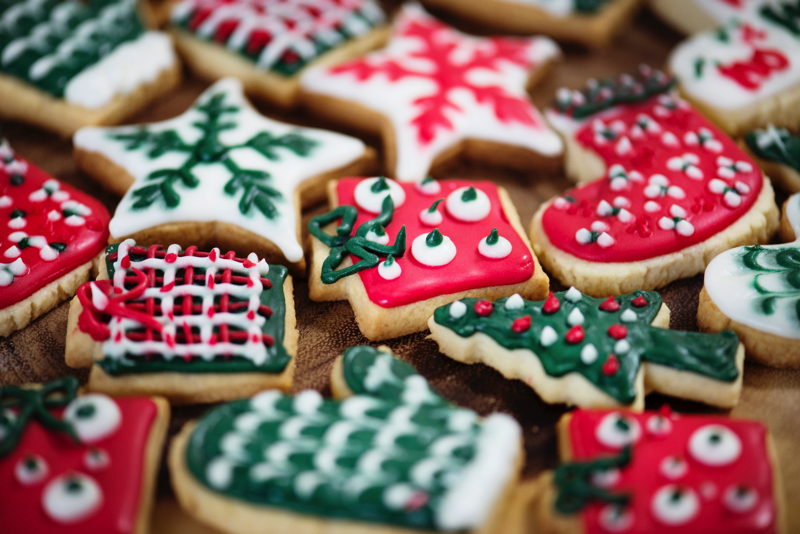 Be prepared for holidays
Don't miss a chance when people are cheery and ready to spend more money to make themselves feel even better. All national holidays can significantly increase profits in a bakery and your brand's exposure. Promote your bakery and hold small, relevant events for your customers, maybe a couple of cinnamon bun tastings at Christmastime. For Mother's Day and Valentine's Day, you can go for heart-shaped, flower-shaped, and other cute shaped pastries so that people will use your products as a present or order as party treats. Best sit down and write a list of holidays that you could use for promotions way before they actually happen, let's say at the start of the year. This way you'll be all set in advance and allow yourself time to get ready properly, and think through the best strategy to follow.
Provide loyalty programs
Get a loyalty system going! This usually stimulates people to buy more. Well, why wouldn't they, right? When people know they will receive benefits after they spend a couple of dollars on your pastries, they will keep spending! By the way, many POS systems for bakeries have a built-in loyalty program. This allows you to keep all the information about your customers in the system and easily assign a discount to the required guest.
Bonus and discount cards work best for bakeries. For example, a guest can get every 5th or 10th bun for free. Also, give away coupons with 40% discount on the next purchase after a customer spends more than $25 in one purchase, or $100 over all the time he/she has owned a bakery card. Make a schedule with monthly or weekly offers for regular customers and announce it on your social media pages and outdoors.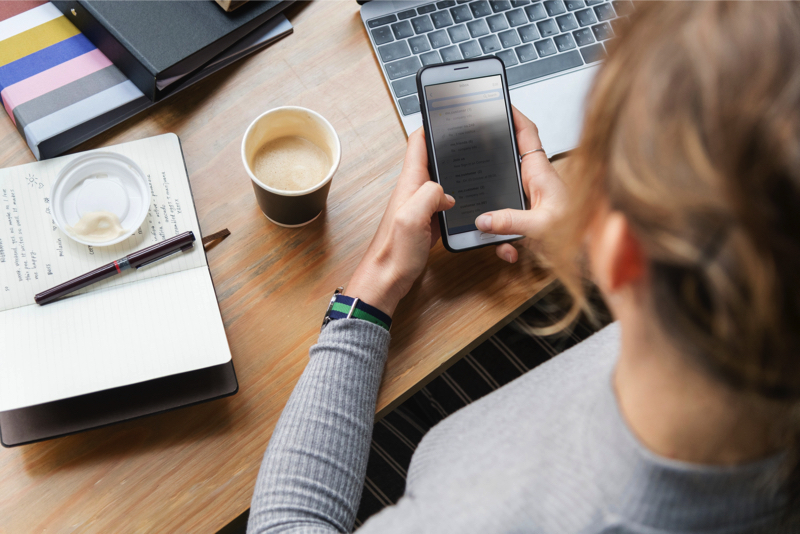 Cooperate with local media
There are a lot of ways to improve bakery sales, and media advertising is one of them. Think about paid articles on popular local websites that mention your place in passing or fully focus on your bakery. It would be a good idea to work directly with the editor to find the best way to promote your product together. Don't go for the "look how amazing we are" type of paid articles. It's best to focus on the real things that make you different from everyone else and a worth-a-visit kind of place. Prove to people that you are unique! Share the recipe of a bakery bestseller or write up the bakery and create a story! People love to read stuff like this: it inspires them! Don't blend in with the crowd but try to stand out.
For example, you can create a special project and hold a master class on baking or decorating cakes. The general master-class idea will depend on the concept of your bakery and on what your biggest specialty is. As we have already said, focus on your strengths.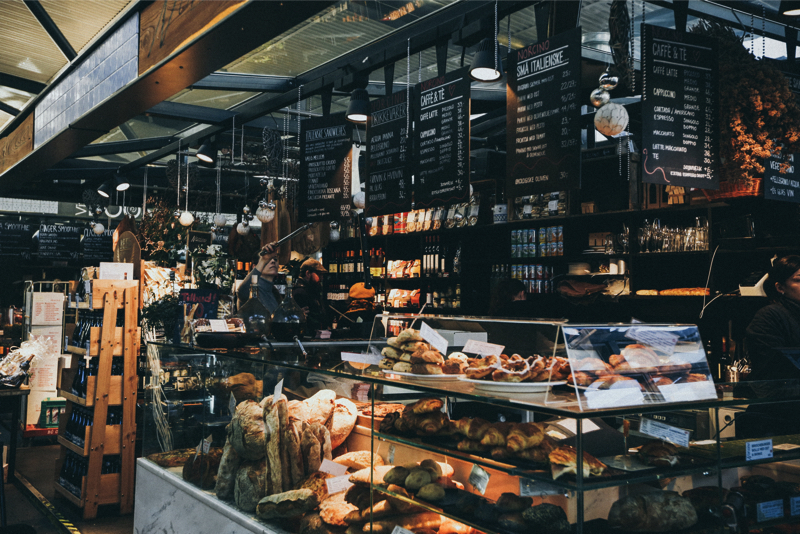 Offer people trial products for free
To make a profit in the bakery business is hard, so you need to be inventive. Offer your customers tastings, especially when entering new positions, coming up with new toppings, or simply adding seasonal pastries to the menu. Even if people don't want to try them, they will see how open and loyal you are to your customers and we are pretty sure this will do the right job.
Use social media
Social media promotion doesn't require large investments, and is a very good way to increase recognition of your place. This is especially useful if you plan to upscale your business by opening new places or running a franchise.
Instagram is a perfect way to share beautiful pictures of your products and interior design. There you can show the backstage of the cooking process and introduce the bakery team to your followers to create a feeling that people have known you forever. Don't try to build your content strategy around advertising posts only. Just be honest and communicate with people.
Tell subscribers about the latest events and keep them informed of new promotions. Don't sell all the time, but post interesting and entertaining content instead. Social media work best when they are a combination of dialogue with the customer, education, and advertising. There are a lot of variations on bakery Instagram promotion: hold a contest, do a giveaway, collaborate with local Instagram bloggers, etc.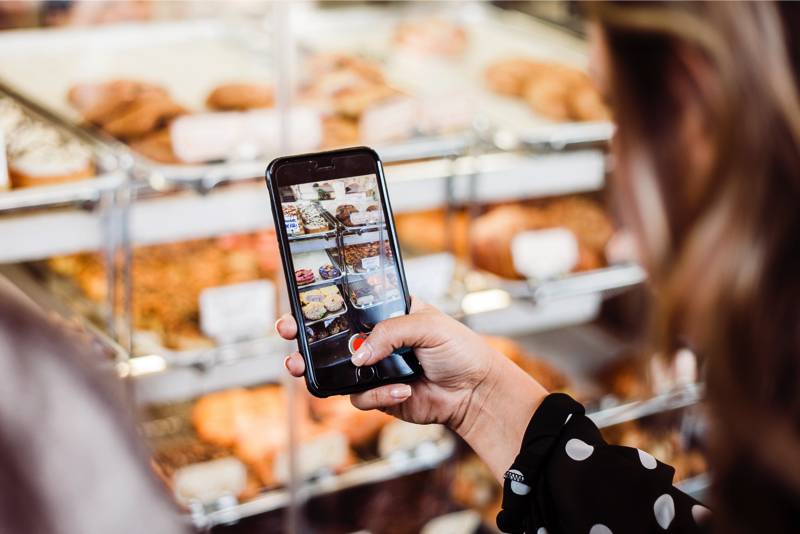 Support a local charity
Do you have some leftover products? Don't rush to bin them; better donate them to a charity. Offer people the chance to donate a dollar or a couple of cents by placing a donation box next to the counter. We are pretty sure that there are orphanages, shelters and charitable foundations that need support. Tell people about them and let them know that your bakery has values and its own philosophy.
Consider different themes
This works for bakeries just as well as for any other restaurant type. You need to understand that this is about the concept as a whole, not just the interior design. The menu should comply with the general idea. For example, if you focus on pastry for kids, you can refer to Harry Potter or Alice in Wonderland. Can you imagine the massive reaction you'll get? Kids will literally drag their parents to your place!
Don't want to use a popular concept? Great! Then bet on something unique and choose your personal niche. Try to come up with a new pastry shape, your own combination of ingredients, chef's specials, etc. Remember the cronut success? Maybe you'll become the next trend maker and improve bakery sales through your unique approach.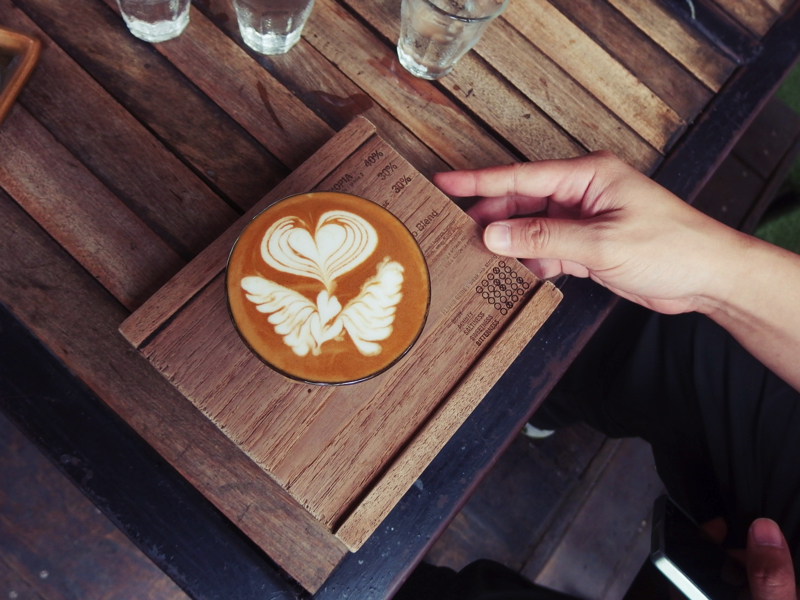 Add beverages to your menu
If you don't yet sell drinks in your bakery, you are making a mistake. Beverage sales can amount to a third of the daily turnover of a bakery. The perfect option would be to hire a barista at a coffee machine and expand the range of takeaway coffee to five positions: Americano, Latte, Cappuccino, Espresso, and Americano with milk. Also, with drinks you can make various special offers to promote new positions.
Different distribution methods
To achieve more profit and reach more customers, try to use a couple of different distribution methods. Consider going online: create your own website, or place your contacts on a local catering and delivery platform. If you add an option for special occasion deliveries, your baked goods straight to a customer's home (for a party or as a guest), it would be a great advantage for you!
Take out one additional showcase in front of the bakery during the summertime and sell even more. Or go farther and rent/purchase a food truck to take part in local events, festivals, concerts, etc. Try to use every possibility to show up and as a result increase sales in a bakery!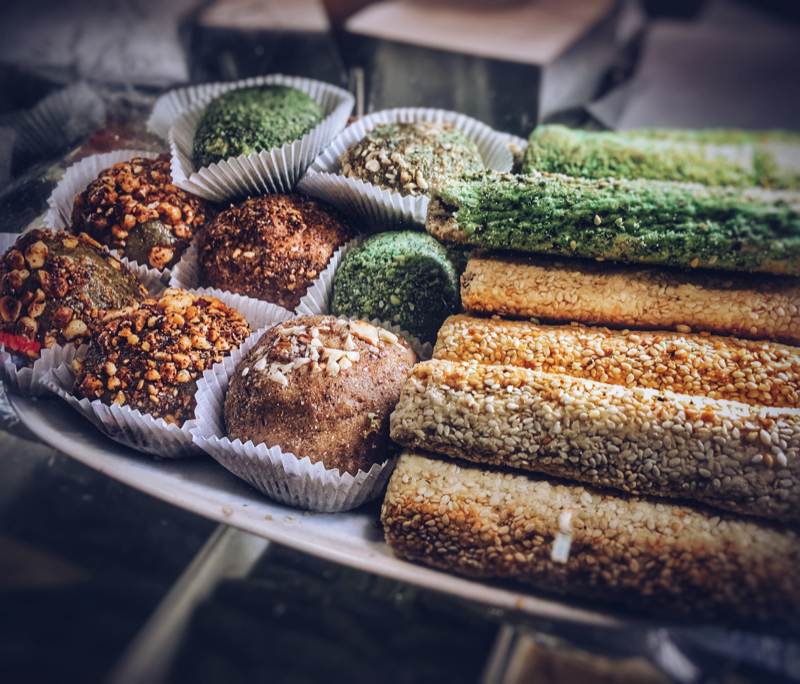 Add more healthy options
It's hard to find someone who doesn't like sweets, chocolate, cakes, and pastries at all. Usually, it works like this: if someone is cool about baking and adores chocolate, even if he doesn't care about candies, but he can't live without cheese croissant. However, for these moments of pleasure, they have to pay the price in the gym. Desserts made from raw products don't assume the use of flour, eggs, butter and other animal fats and heat treatment. They are light, low-calorie and will be of interest not only to raw foodies and calorie counters, but also to everyone who wants to try something new. This is one of the ways to increase bakery sales.
Over the past couple of years, the organic products trend has gained in popularity, and people have increasingly started to follow healthy lifestyles and vegetarianism. Considering the high competition, modern bakeries must fight for their customers by introducing new positions on their menus.
The success of every bakery is determined by the high quality of the products and a wide assortment. Therefore, you can surprise and attract new customers by adding new healthy products. It won't be difficult, because in comparison with large bakeries with more complicated production, mini-bakeries are flexible and easily adapt to concept changes, and experiment with their ranges.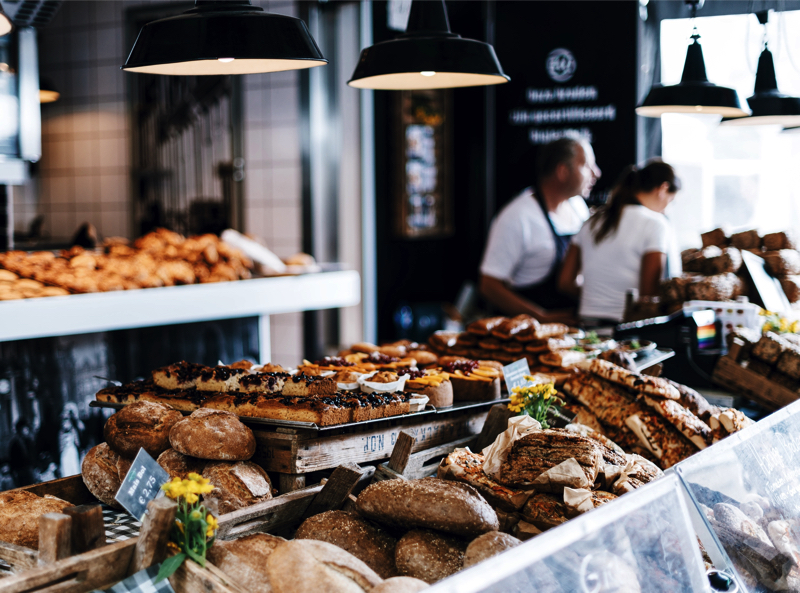 Add different portion sizes
Have you ever caught yourself thinking you would like to eat this beautiful chocolate bun, but it is too big despite the fact that this bun is your biggest guilty pleasure of all time? We are sure that many of us feel like this from time to time. Returning to the previous point, the question of the different sizes of portions is very relevant. Let's say a person goes home from the gym and he decides to please himself with a smaaaaaaall piece of cake. He went into your bakery and almost drowned in an ocean of guilt while looking at all those beautiful pastries on your counter.
If selling pies and cakes by the slice is already common, then for many other bakery items this isn't that important. Apply size gradation to the most popular positions (if possible), for example, Small, Regular, Large. Or just make mini versions of your bestsellers. The one-bite-sized product has become very popular so don't miss out on this opportunity to earn more.
Watch your customers and react to the feedback from them! Remember that these people affect your income. No matter how profitable is bakery business is in a theory if you don't work hard, you lose. Don't be afraid to try something new. How do you know what ideas will work in your bakery unless you try them? That is why the marketing plan of a bakery business is one of the most important things to pay attention to if you want to improve sales in bakery as fast as possible.