Starting a cafe business requires significant investment, so this question must be approached very seriously. The competition between cafes and restaurants is very intense, and a new establishment must get their budget right. 
Speaking of, it's extremely important to allocate the start-up budget and set spending priorities. We all want to save our money but there are things like licenses, equipment, high-quality ingredients and other essentials that need to be spending money on. With regard to business management, cloud POS systems in comparison with the old massive monoblocks will save some money on expensive stationary equipment. All you need is a couple of tablets and the Wi-Fi. You can choose a right POS system by using a free trial of a couple different restaurant solutions. Poster offers 15-days free trial to try a full program functional so you have enough time to figure out if it suits your business. God bless technologies, right?

Let's roll back a bit — all costs are individual, but every cafe business has similar basic expenses. For a better understanding, let's look at the main cost stages together.
Business plan and License
Every business needs to start with writing a business plan. We've discussed in more detail how to create a business plan in our previous blog post "How to start a cafe business". Once you have dealt with this, it's time to obtain the permits and licenses. Figure out the type of business structure (Limited Liability Company (LLC), Partnership or Sole Proprietorship) for your cafe. Typical costs for registering each of the three types of business structure depend on the state you are in. For example, in Delaware, an annual LLC one permit is $300, while in California it is $800.

A cafe business needs a combination of licenses and permits from both federal and state agencies. Fees are based on your business activities, location, and government regulations. Each State has its own business registration and licensing requirements, so here are the general licenses and permits that every cafe business owner has to obtain.

License type

Description

Costs

Business License

Allow individuals or companies to conduct business within the government's geographical jurisdiction. This is the authorization to start a business issued by the local government.

$50—non-refundable application fee

$25–1000—license cost. Depends on the state and the business type. On average for cafe owners—$180

Employer Identification Number (EIN)

An EIN is assigned by the IRS and it is really just a tax ID number

Free

Certificate of Occupancy

This document is issued by a local government agency or building department certifying a building's compliance with applicable building codes and other laws

$100

Food Service License

Food service licenses are generally issued by the city or county health department. The health department will make an in-person visit to your establishment to ensure that you are in compliance with all restaurant food safety regulations.

$100–1000—depends on location and number of employees

Sign Permit

The specifications around what is acceptable with regards to size, location, and lighting vary by city. If you rent or lease the building, it is also a good idea to get written approval from your landlord in addition to the official sign permit.

$20–50 — depends on state

Resale Permit

A resale permit allows your restaurant to make certain non-taxable purchases if these items are purchased for use in the manufacture of products for resale (meals)

under $50

Building Health Permit

Your building might also have to be inspected for a building health permit, if your state requires one. Normally, a restaurant or cafe obtains a health permit from the city or county health department when applying for the business license.

$50–1000—depends on state

Employee Health Permit

Usually, employees must complete a state-approved food handler's course and purchase a food handler's permit. The food handler's course teaches employees about proper sanitation practices, food storage and food handling, to avoid spreading food-borne disease.

$100–500—depends on state

Seller's Permit

A seller's permit allows a state to identify a business as a collector of sales tax. Some states may call this permit a "sales tax" permit or license.

Free
Lease of premises for a cafe
But before dealing with permits and licenses, you must pick the premises for your future cafe. The rent will depend on size and location, which are completely individual parameters. The cafe square footage will depend on the type of business you intend to run. Usually, a coffee shop with 15-20 seated patrons requires about 1000 sq. ft., while an average cafe area varies from 1200 to 1700 sq. ft. Usually, the dining area occupies 70% of the whole. The rent always depends on the state, city, visibility and how busy the local area is. A month's rent may vary between $1.00–2.20 per sq. ft. For example, to lease 1400 sq ft could cost you from $1400 to $3100 per month. To find the perfect location use websites such as LoopNet, Commercial Search, CityFeet.com, Commercial Cafe, Buzztarget and many others.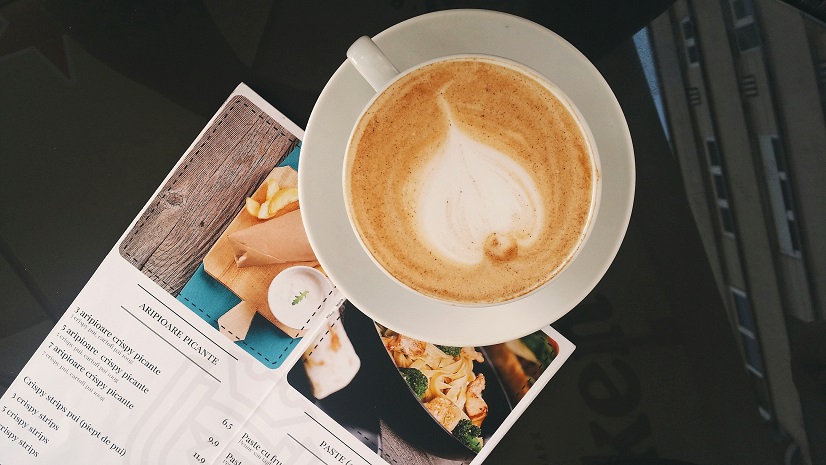 Menu and identity expenses
A mistake commonly made by new cafe owners is to leave menu creation to the last minute. Once the interior, sign and logo are fixed, it is difficult to align the menu with the atmosphere already created. After the dishes and drinks on your menu have been approved, you need to create a design. You can find a professional designer on UpWork and Freelancer or search for portfolios on Dribbble and Behance. The fees are usually calculated on either an hourly rate ($25–35) or per page. The number of hours or the cost of a single page depends on the complexity and availability of the graphic elements you want. The total cost can range from $100 to $500. Or if you work in Photoshop or Illustrator you can create a menu layout yourself or search for free templates on the Internet and get inspiration on Pinterest. Costs also apply to individual style and logo development.
Once ready, the formatted menu should be printed. Deciding on the number of copies, means estimating the potential number of patrons. And don't forget: food and drink easily stain menu cards or patrons accidentally damage them. Order excess copies, just to be safe. The cost of printing depends on the size, type of card, the availability of images and the number of copies. In most cases, the more copies you order, the more cost-effective for you. For example, 100 copies may cost $60, while 50 cost $40. You may also need menu holders, which cost around $8-10 each. The menu should be updated approximately twice a year, not taking into account seasonal and festive menus, though in the end, this depends on your preferences and what works for your patrons.
Repair, design and furniture
There are plenty of other expenses such as interior design, lighting, decorations, painting, and flooring. When it comes to decorations you need to answer the question: how much do you want to spend? Generally, decorators and designers use three ways to charge for their services: fixed rate, square foot rate, and hourly rate. The fixed rate depends on location and how sophisticated your cafe is going to be. For hourly rates, designers usually charge from $50 to $200 per hour, so, as you will already have noticed, they are quite expensive. Therefore, if you would rather save money, you could try decorating the cafe yourself. Get inspiration from other cafe designs and use Pinterest, Dezeen, etc. The furniture is also a tricky question. You may spend a lot of money on chairs and tables simply because they are from a famous furniture designer, so keep your eyes open and choose what fits the general concept of your cafe. Check out the furniture at the WebstaurantStore to get an idea of what kind of furniture suits your needs and how much it will cost.
Let's look at approximate prices for an average coffee shop's repairs and furnishings.
Repair

For flooring

$1500–2500

For ceiling

$800–2500

For painting

$300–1000

General building work

$800+

Furniture

Chairs

$600–1000

Booths

$2000–4000

Tables

$1500–4500

Lamps

$500–1000

Decoration (plants, cushions, paintings, carpets, etc.)

$1000–1500
Equipment and POS system
The choice of equipment directly depends on the menu. You need to compare at least two prices for each item of equipment to get an idea of which suppliers are cheaper. When opening a cafe, you need to save! In the initial stage, equipment can significantly increase your startup costs, so you may consider buying used equipment. But if you are determined to buy new, check out WebReastaurant.com to find a complete inventory of equipment appropriate for your cafe type.
It is important to pick a cafe POS system. A POS system helps accelerate the work of your staff, deters thefts, determines the cause of shortage of stores, controls all financial flows and much more. To see all this more clearly, here is an example of what kind of equipment and furniture a coffee shop needs.
Equipment

Espresso machine

$1000–6000

Espresso grinder

$500–800

Coffee maker

$500–2000

Frappe and smoothie blenders

$150–500

Combination refrigerators/freezers

$4000–6000

Ice machine

$1800–3000

Dishwashers

$5000–12,000

Underbar sink

$200–300

3-Compartment sink for back-of-house area

$300–600

Food service equipment (microwave, toasters, blenders etc.)

$3000–5000

Coffee smallwares (espresso tampers, frothing pitchers, measuring cups and spoons, scales etc)

$300–400

Crockery

$400–1500

Disposable сoffee shop supplies (paper hot cups and lids, custom coffee sleeves, napkins etc.)

$400–1500

Office equipment (PC, fax/printer, phone, furniture, file cabinets)

$3000–5000

Cloud POS system

Hardware (credit card reader, an iPad or Android tablet, a cash drawer, and receipt printer)

$1000–1500

Software

$40–150 per month
Staff
The number of employees depends on the size of your cafe. A typical coffee shop requires two employees at the weekend and on busy days on the floor serving and clearing tables and two at the counter. Cafes that serve a full menu, apart from waiters, requires at least two to three cooks. Here is a list of cafe worker positions and average starting wages:
Cashier — $7.25–9.00 per hour.
Barista — $7.25–9.00 per hour.
Baker — $7.25–9.00 per hour.
Cook — $9.00–14.71 per hour.
Assistant Manager — $12.00–14.00 per hour.
General Manager — $14.00–16.00 per hour.
General salary costs start from $8000 to $12,000 a month. You can motivate your employees with bonuses every few months to maintain their momentum for work. And not forgetting the uniforms, usually consisting of t-shirts ($10–25) and aprons ($5–12).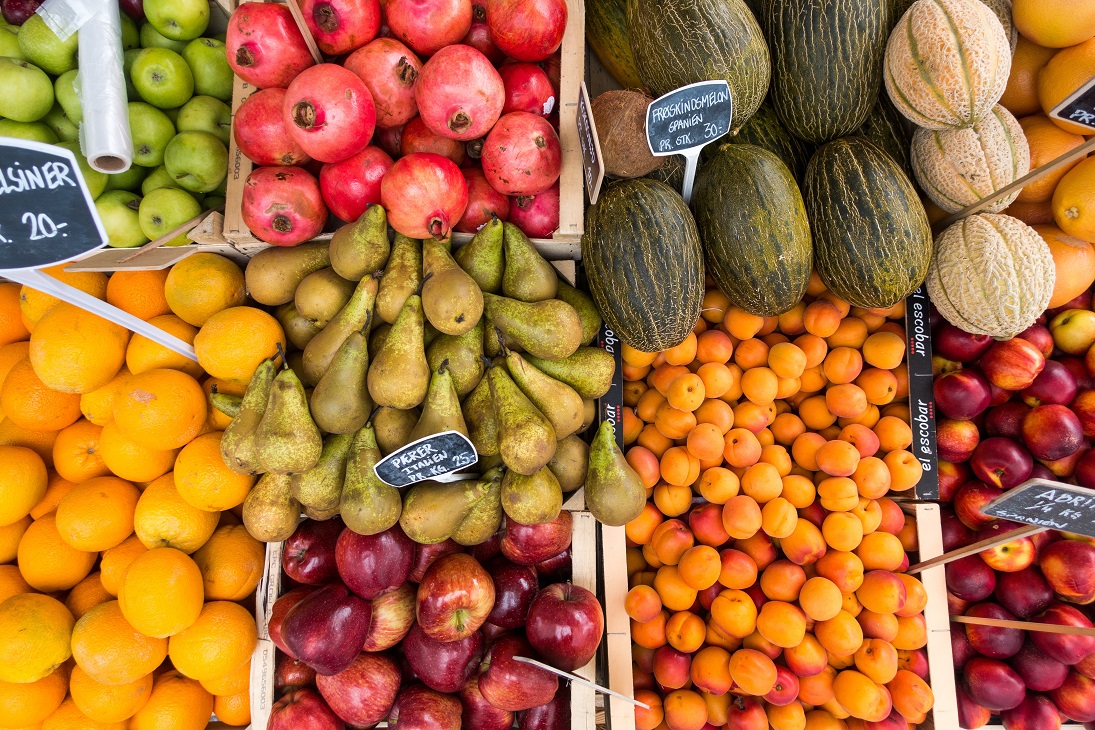 Food Supply
Until you have managed your restaurant for a while, you won't really know how much your food costs. Get detailed quotes from suppliers and find out what volumes you need to reach in order to negotiate a better price. The quality of products means a lot for a cuisine's and a cafe's reputation, and if you include unique dishes in this, then you're going to form an impressive "foundation" for your business. Don't choose the cheapest or, as it seems to you, the most profitable offers from cafe suppliers. It is better to find a couple of decent farmers or vendors who may charge a higher price, but your dishes or coffee will acquire a city-wide reputation. In addition, your suppliers can also be mentioned in the menu.
Try to find a mentor in your area who has operated or consulted with a successful local restaurant. The advice you'll get from an expert will save you a lot of money in the long term, and keep a lot of delicious food out of the trash can. When you sign a contract with a supplier, remember the most important thing: always reserve the right to cooperate with other suppliers, especially if this supplier cannot guarantee you stable prices. Check out the prices of different suppliers, as well as the conditions they offer. To find a food supplier near you, check out USDA's Farmers Market Directory, LocalHarvest.org, FMI.org or Better Business Bureau.
Total start-up costs
On average the final startup costs include many other things, for example, marketing, insurance, payment for utility bills, costs for consulting with professionals, and much more. So here is a table of the approximate costs a coffee shop incurs:
| | |
| --- | --- |
| Business plan | $500–2000 |
| License | $1000–2000 |
| Consultants | $500–1500 |
| Insurance | $2000–3000 |
| Menu, logo, etc. | $300–700 |
| Leasing the cafe space | $1000–3500 |
| Design | $2000–20,000 |
| Repair | $3500–10,000 |
| Decorations | $1000–1500 |
| Furniture | $4000–10,000 |
| Equipment | $20,000–40,000 |
| POS system | $1100–$1700 |
| Food Supply (coffee beans, baked goods, sandwiches, tea, beverages, etc.) | $10,000–13,000 |
| Staff | $8000–12,000 |
| Signs and marketing | $500–1000 |
| Public service | $1000–2000 |
| Other expenses | $5000–∞ |
| General costs: | $60,000–200,000 |
Every cafe is different, so costs are also individual. One owner will pay a fortune to design a cafe, and another will do it himself. Therefore, the final startup costs depend on your own needs and desires. We hope our article has helped you understand the initial outlays!