If you plan on opening a cafe business in the near future, the question about how much would it cost to open a cafe appears in your head among the first. It's quite difficult to come up with a quick estimation because there are so many factors that define the amount of money you'll have to invest.

If you are thinking about how to open a cafe and stay within your budget, consider all major expenditures from the very beginning.  It's best that you make realistic estimates on a lease, interior design and building renovation, kitchen and front-of-house equipment, employee payroll, menu, and sourcing. 
It seems pointless to give any exact numbers because the actual cost will vary depending on the region and the cafe concept. Instead, let's consider how the choices you make and the approaches you take can influence your start up costs for a cafe. This will help you prioritize your expenditures, and cover all the essentials while avoiding overspending.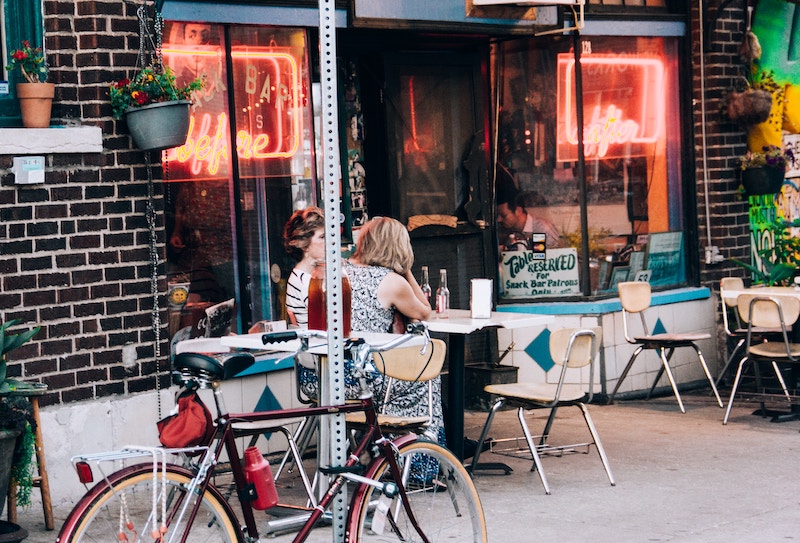 Favorable Lease for Your Cafe
Premises near business centers, shopping areas, popular walking routes, and tourist attractions promise you the traffic you need for a good profit. Such locations are closely monitored by the market players and don't remain empty for long. 
For the entrepreneurs, who know the importance of a lucrative spot for a cafe, money is no object when they get a chance to secure a desirable location. However, it's best to remember that an astronomical rent may cause your cafe start up costs skyrocket and undermine the profitability of your business.
Commercial space is rented on a cost-per-square-foot basis and the cost significantly varies depending on location. For example, according to Bizfluent.com, within New York City, you can rent premises for $10–$4,000 per square foot.
To be realistic about how much it would be reasonable for you to pay for your lease, calculate your projected revenue and find out average occupancy costs. Knowing the figures you'll be able to estimate rent that you can afford.
According to the research on occupancy costs by RestaurantOwner.com the total occupancy costs (rent and additional fees for property taxes, insurances, etc.) for a profitable business should make 6–10% of the gross sales.
In round numbers, let's assume that your projected sales equal to $1,000,000 per year. The rent you can afford ranges between $1,000,000 X 10% = $100,000 and $1,000,000 X 6%= $60,000 per year.
Say you need 1,000-square-foot space to run your cafe and can afford annual rent of $60,000. It means you should look for a location you can rent for $60 per square foot per year, that equals $5 per square foot per month. In this case, you should be looking for a premise available for $5000 per month.
If the numbers your landlord announces are too high, don't give up straight away. Quite often landlords ask for a rent upfront that is double as much as what they really expect to get. That's their opening tactic. They just claim the maximum amount of rent they think a tenant might agree to pay.
While tenants often make emotional decisions falling in love with a place for opening a cafe, landlords usually have a pragmatic approach. For them, it's an investment. Landlord's major concern is whether or not you'll be able to pay the rent based on your business plan.
So, negotiate and use your rent-per-day calculations as a rationale for lowering the price. If a landlord sees that you have a realistic and cool-headed approach to business, they'll choose you among other potential tenants and may significantly lower the price per square foot.
Even having a tight budget you can lease a space for a 'hole-in-the-wall' cafe, as small as 1.5 meters by 2 meters. Double Mac Espresso is an example of such a place in Sydney. It has smart and efficient fit-out, is fully functional and profitable.
When planning, strive to minimize the time when you have to pay rent before you open and begin to earn money. For this, negotiate two or three months of free rent after the lease is signed. Usually, landlords are willing to agree on such concessions.
Sign a contract with a landlord only after you decided on the concept and interior design and have a team ready to buy materials and get to work immediately. This will help you optimize the cost of opening a cafe through fitting construction works into your free rent period.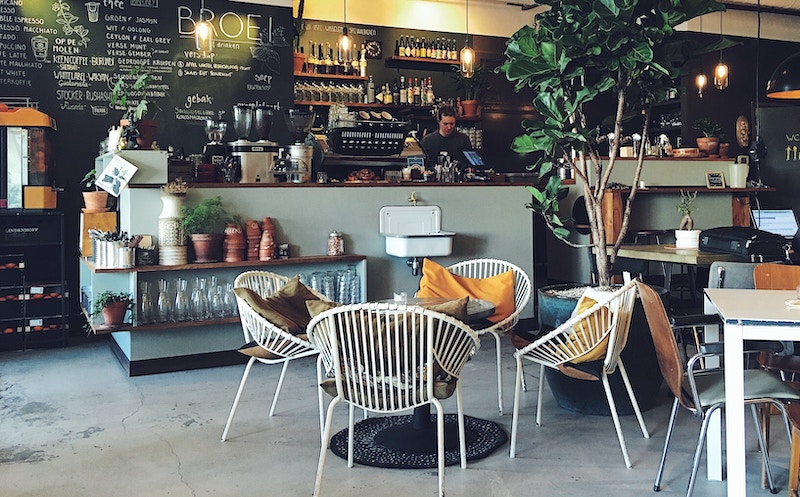 Design that Focuses on Operations not Decorations
After you have signed your lease agreement and got the keys from the premise, it's time for your contractors to create a functional and attractive space inside. Your goal at this stage is to make renovations fast enough to open on time while avoiding build-out mistakes and staying on budget. 
When revamping the premise, focus on the convenience of the workspace and compliance with industry standards and codes. Those are the essentials, while the design and decoration provide some room for cutting costs. 
The costs of opening a cafe related to the space re-configuration will include contractors' payrolls, building materials, furniture, equipment, and decorations. To create an efficient floor plan and trendy design that meet local health and building codes, you'll have to employ professional interior designers and commercial fit-out experts.
In London, a small (20–50 seats) cafe fit-out cost amounts £150,000 to £300,000 if the design and layout are made from scratch with new equipment.
If the premise was previously occupied by a food service operator and requires only superficial repairs and re-design, you can hire a freelance designer, restaurant consultant, a construction crew and coordinate their work yourself.
If your premise should be sufficiently rebuilt and reconfigured, it's best that you employ an agency specializing in layouts and interior designs for food service businesses. They'll advise you on how to reduce the cost to open a cafe or manage your renovation as a turnkey project:
Collect information on your project (concept, menu, square footage, interior dimensions, opening date, etc.)

Make a design and floor plan to visualize how your concept fits the place taking into account operations, flow of the customer traffic and required seating capacity. 

Select the equipment your kitchen stuff needs to store and prepare food that's on your menu, service counters for front-of-house employees and furniture to accommodate customers.

Provide all the documentation: specifications and price quotations on the equipment and cabinetry, descriptions of construction materials, certifications for the health department, warranty information, etc.

Coordinate the work of construction workers, consolidate your equipment and cabinetry package, design it into space, and install it after the build-out is completed.
When hiring a reputable agency to revamp your premise, you'll pay a higher design fee but can count on getting proper documentation, compliance to regulations, due consideration of your future operation efficiency and ergonomics, low costs and short lead times for equipment and furniture. 
Design fees depend on the project size, complexity, timeline, and designer's expertise. Usually, the design fee makes 10–25% of construction costs. 
Thinking on your future cafe design, you can get inspiration on Pinterest and Instagram. On the go, you can check out the furniture at the WebstaurantStore to get an idea of how much money do you need to open a cafe with the furniture you like.
Point of Sale Software and Hardware
Even if you're going to open a small cafe, you'll require a cafe POS system to take orders and payments.
If you choose a cloud-based solution, you'll be able to work with a cost-effective and compact set of required POS equipment. The monthly subscription will also be affordable and as low as $45–65. Just make sure it has all the features you need:
A tablet POS app that allows you to set the floor plan of your dining area for waiters to assign orders to tables.

An inventory management tool for you to know in real-time what products are in stock and get low stock alerts.

A menu management tool that allows using product modifications to sell small, medium, and big cups; drinks with different toppings, syrups, and extras, etc.

Marketing tools for running promotions and loyalty programs, like happy hours, discounts, and bonus programs using POS built-in features.

Statistic reports and dashboards for tracking your best-selling menu items, most productive employee, slow ho.
Cloud POS systems, like Poster, help optimizing startup costs because they don't require significant investment still ensure excellent working experience. Sign up to our 15-day free trial to find out why cafe owners and their employees love Poster POS.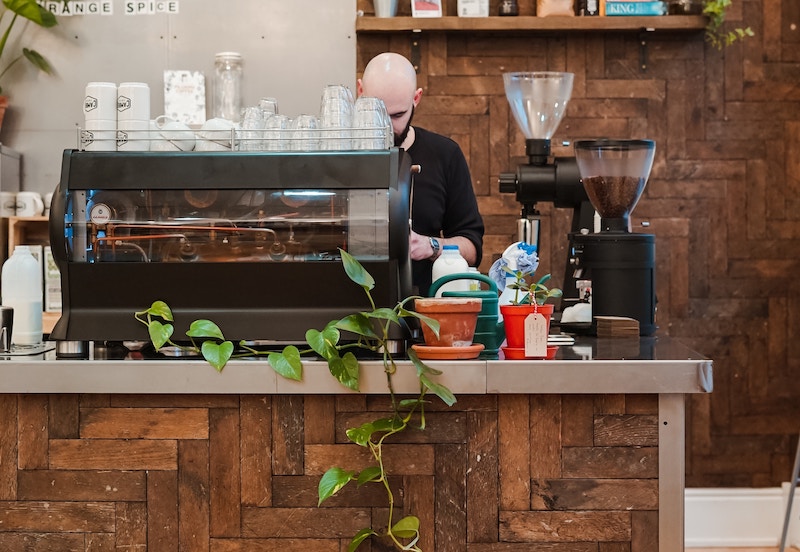 Cooking and Coffee Making Equipment and Appliances
If a consulting agency helps you with opening your own cafe, they can assist you in selecting and buying all the essential equipment and supplies for your kitchen. They may be authorized resellers of one or several vendors or just recommend a reliable supplier in your area.
If you have to decide on equipment and supplies on your own, you can estimate your budget for equipment using the recommended cafe supplies set on WebstaurantStore. There you can find prices for everything from larger cafe equipment units to disposables.
As an owner of a fully functional cafe, you'll have to consider a huge selection of commercial kitchen equipment and meet countless vendors. Before you open your own cafe and run it for a while, it would be quite hard to decide what equipment is essential to buy and what you can do without.
If you have a menu by the time you start looking for equipment, it'll ease your decision-making process. It'll also let you answer the question of how much does it cost to open a cafe more precisely. For a start, you can get basic information online from some food service buying guides.
Cafe Equipment Price Range

Espresso machine

$1000–6000

Espresso grinder

$500–800

Coffee maker

$500–2000

Frappe and smoothie blenders

$150–500

Combination refrigerators/freezers

$4000–6000

Ice machine

$1800–3000

Dishwasher

$5000–12,000

Underbar sink

$200–300

3-Compartment sink for back-of-house area

$300–600

Food service equipment (microwave, toasters, blenders, etc.)

$3000–5000

Coffee smallwares (espresso tampers, frothing pitchers, measuring cups and spoons, scales, etc.)

$300–400

Crockery

$400–1500

Disposable сoffee shop supplies (paper hot cups and lids, custom coffee sleeves, napkins, etc.)

$400–1500

Office equipment (PC, fax/printer, phone, furniture, file cabinets)

$3000–5000
New or used, brand or no-name, expensive or cheap? Be careful with your choices because the decisions you make on buying the equipment predefine your future cost of running a cafe.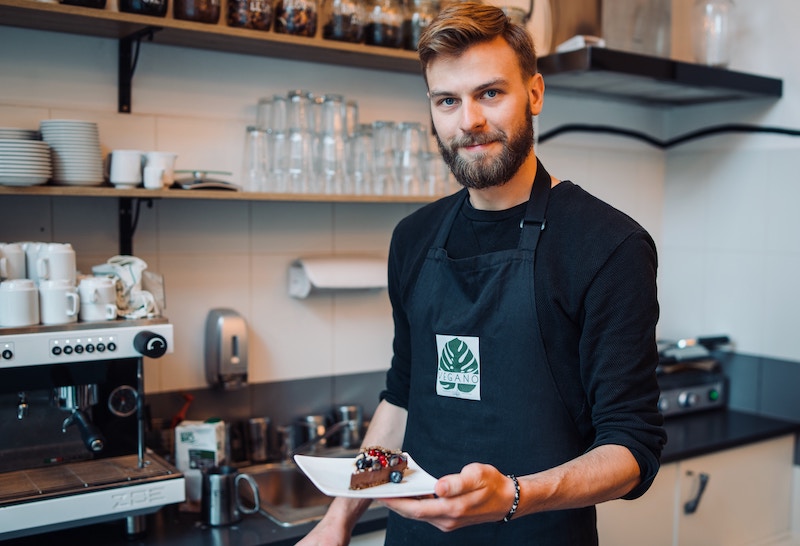 Your Team and Payroll
A couple of months before opening, you'll be about to get your team together. Since that time employee payroll will add up to your startup costs. Interviewing and hiring people takes time. It's best that you estimate the number of employees and their job roles at an early stage.
How many people you'll need to hire depends on the concept and size of your cafe as well as on the number of planned working hours and shifts. 
Think in advance about interviewing extra employees in case you'll need to replace any employees for some reason.
If your cafe is small and you serve only coffee and snacks, then you can go with two front of house employees per shift. Your cafe can be open 8–24 hours per day and you'll have 1–3 shifts accordingly.
If you have a good location with 12 tables or more, then you'll need at least three people per shift. Additionally, you'll need to hire two or three more people to rotate your staff and give them days off. The number of cooks and other back of house employees will depend on the number and complexity of dishes on your menu.
Check the actual numbers for the minimum wage in your area. You may access this data online on governmental websites like this. You can also use services like glassdoor.com to get stats on the average salary for every job role in your area.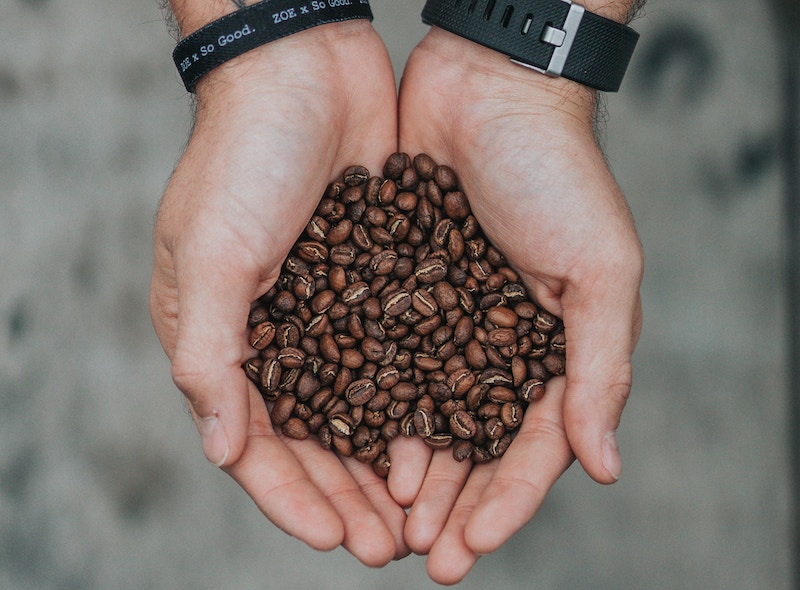 Sourcing and Supplies For Your Cafe
Only after you've been managing your cafe for a while, you'll know how much your food costs. In the beginning, you should get detailed quotes from suppliers and find out ways to negotiate better prices.
The quality of products means a lot for your cafe reputation. If you offer unique dishes made from fresh, quality and sustainable ingredients, you have a chance to impress your customers with delicious and healthy food. 
Don't choose the cheapest options and random suppliers. It's better to find a couple of descent farmers or vendors who may charge a higher price but your dishes or coffee will acquire a city-wide reputation for its high quality and amazing taste. 
Try to find a mentor in your area who has operated or consulted a successful local restaurant. The expert advice you'll get from an expert will save you a lot of money in the long term, and keep a lot of delicious food out of the trash can. 
When you sign a contract with a supplier, always reserve the right to cooperate with other suppliers, especially if this supplier cannot guarantee you stable prices. 
Check out the prices of different suppliers, as well as the terms they offer. To find a food supplier near you, check out websites like LocalHarvest.org or FMI.org.
Every cafe is different, so costs are also individual. While some owners may be willing to pay a fortune for interior design for their cafe, others may prefer to fit it out themselves. The final startup costs depend on your own needs and desires. We hope our article has helped you understand the initial outlay!