How to start a cat cafe?
18 November 2020
•
5 minute read
•
15,532 views
You can create a unique dining experience by exploring the concept of a cat cafe. Of course, that means learning how to start a cat cafe, which involves some skill. As a soon-to-be cat cafe owner, you'll need to plan everything from your business permits to your name and how you'll care for your diners and your furry friends.
Opening a cat cafe does come with a few obstacles. You'll need to carefully consider your region's legal requirements, permits, and how you might need to adapt your concept. Learn how to open a cafe and how to get started with your vision! 
Where to start? Create a business plan 
A complete plan will keep you on track and let you measure your success as you prepare to open a cat cafe and in the few years of operations. 
In a business plan you'll need:
Executive summary — highlighting your concept and how you'll succeed in your market

Company description — company name, logo, mission statement, business values, and company goals

Market analysis — research and review of your market and competition

Organization — who will do what within your management team and staffing positions, cat cafe rules

Services and products — what will you sell or offer, and at what prices?

Marketing and sales plans 

Investor information

Financial projections for the first three years of operations and estimated costs to open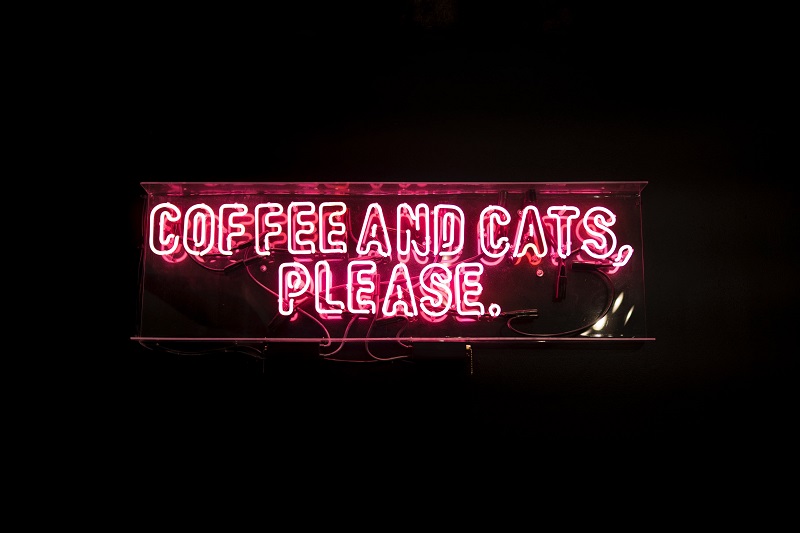 Cat cafe names and concepts
Will you sell books and essentially have a cat cafe bookstore? Perhaps you want everyone to embrace the 'cat lady' lifestyle for coffee, tea, and cakes in cozy armchairs. Your cat cafe name and concept should tie together closely. 
Here are some fun cat cafe names to get you inspired:
Feline Good Cafe 

Pretty Paws Tea and Coffee

Furry Friends Tea House

The Neighborhood Cat Cafe
When naming your cat cafe, take inspiration from your favorite childhood pet or the myths surrounding cats throughout history. "Bastet Cafe" is an excellent reference to Egyptian mythology, including a goddess who could become a cat! 
Finding the right location
Cat cafes should have a location that is easy to access. Meanwhile, the interior of the building must also meet requirements for animal and beverage locations. Finally, consider the building functions such as air ducts to decrease cross-contamination chances between the dining area and the cat area. Looking for the best place to open a cat cafe? You might have to compromise on location for something that is 'just right.' Consider location, but also safety, availability, and visibility of your storefront. 
Estimated start-up cost for a cat cafe 
How much money do you need to start a cat cafe? That depends on your location and the specifics of your concept. You might need to accommodate the costs of housing and feeding your cat staff as well.
Are cat cafes profitable? They can be! Businesses must start planning for financial success before they open. 
Estimated startup costs for a cat cafe include:
Location — a lease can average between $5,000 to over $8,000 per month. 

Equipment — buying all new equipment costs can quickly reach $20,000 and easily go over $50,000

Building alterations — any building will likely need updates to meet ADA standards or modifications to meet health and food safety standards while also having animals nearby. One prospective partnership received an estimate of $60,000 to bring a building up to the ADA standard.

Licensing and permit fees — a few hundred dollars 

Marketing expenses — with organic online marketing, you may not need to invest more than a few hundred in marketing materials. 

Additional costs — interior design, initial inventory costs and more can add up quickly. Set clear budgets and then set aside an additional budget of a few thousand for unexpected costs. 
Start-up costs vary wildly based on location and the competition in the area. When creating your business plan, you'll need to review your market thoroughly. This will help guide you through assessing the cost to start a cat cafe.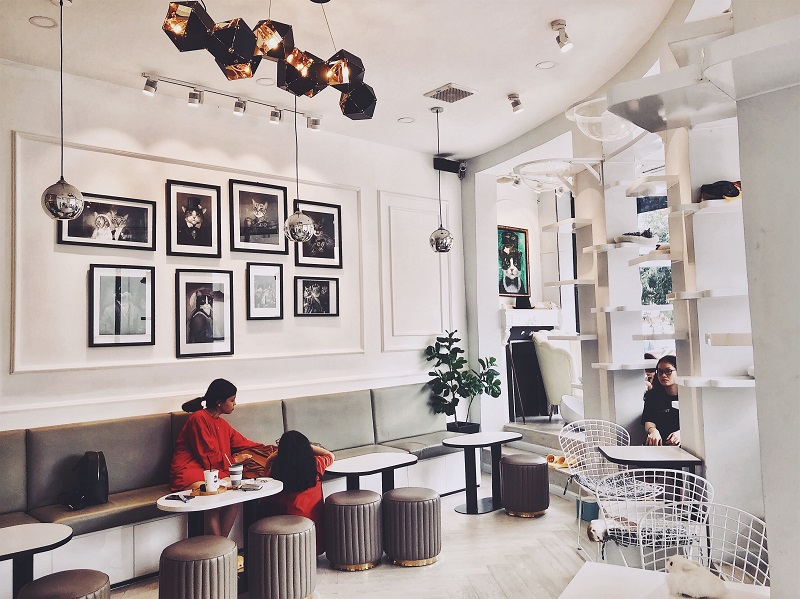 Licensing and registering your business
Cat cafe legal requirements can get sticky. Consider speaking with a local attorney who can help you understand laws in your area. 
Legal Entity 
Creating a legal entity usually refers to legally founding a business. That can include merely registering for a Tax ID number as a sole proprietor or becoming a corporation. If you're in the United States, you'll need to register as a legal entity with the IRS, but also register your business with your local county and obtain a state business license as well. For most businesses, you'll need to start by applying for an EIN. Each government varies in its food safety regulations, be sure to research your region thoroughly. 
Corporation options
Some types of corporations can protect owners from liability and specific legal battles. 
LLC — a blend between a partnership and a corporation, an LLC allows owners to protect themselves and their businesses. 

S and C — corporation options that come with specific tax elections, not common among small cafe owners. 

Non-Profit — A possible option for a cat cafe business model if you're hoping to operate as a charitable organization. 
Register necessary accounts
Establishing yourself as a legal entity and possibly a corporation also means that you'll need to keep your business and personal accounts separate. 
You'll likely need:
Business bank accounts

Accounts for payroll management or services

Accounts with vendors and suppliers

Various software solutions for managing and running your business
Consider what each customer will experience when they come in. How will they pay? How will your staff seat them, or know which orders go with which customer? An advanced POS or point-of-sale system would be the solution. A cafe POS system is perfect for opening a cat cafe. Register your business name, and then use one system for processing payments, tracking inventory, managing seating, and then store that information in a cloud POS system. Portable POS terminals can work really well for cat cafes, given that they allow you to move around more freely.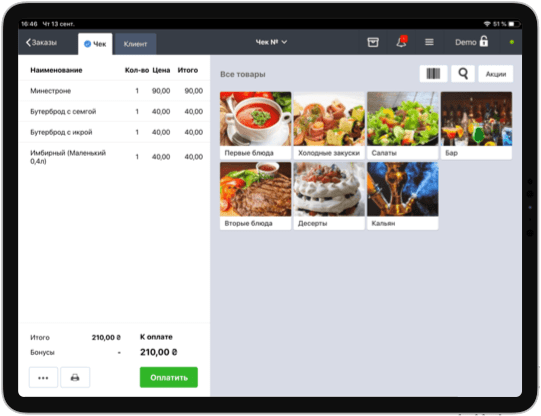 Discover our POS system for tablets and smartphones, and keep track of your inventory, finances and much more!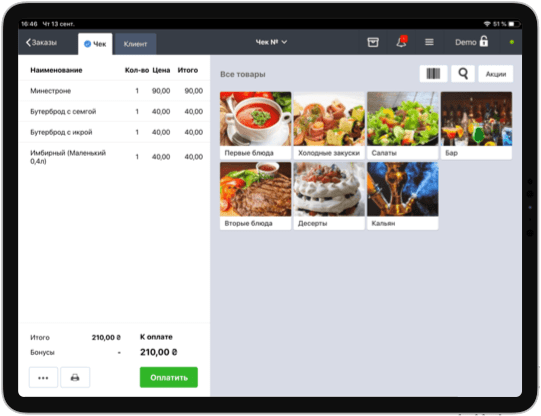 Partner with local rescue organizations 
You can make a difference in your community by partnering with a local rescue or adoption organization. Reach out to local rescue organizations and animal shelters. Explain how you would help provide marketing or support your patrons going through with an adoption. Ensure that your business plan addresses the possibility of adopting cats if you're looking to help rescue organizations. Additionally, make sure that you have a well-crafted proposal for these organizations and officials to review and consider before deciding to work with you. 
The first permanent cat cafe in the U.S., Cat Town Cafe, helped arrange 32 adoptions in 15 days!
How to open a cat cafe successfully
After completing all the steps to open a cat cafe, you're ready for your grand opening. It can be a huge event or something that you host by reservation only. Make sure that you use multiple methods to promote your cat cafe. Social media and community involvement are great ways to promote your cafe. 
When preparing to open:
Ensure that you have everything you need (POS system, the right equipment, a strong social media presence). 

Invite friends, family, and local figures in for a soft opening.

Ask people to spread the word about your big opening! 

Encourage people to participate in both the beverage and cat sides of the cafe! 
Learning how to open a cat cafe can seem like a big task. As you learn about opening your new business, you'll have the opportunity to fine-tune your concept and develop a successful cat cafe business model. Get started today by planning your future as a cat cafe owner!
And if you're interested in an alternative to Utak, make sure to check out our Poster vs Utak page!

Sign up for our newsletter
Useful tips, articles, webinars about the restaurant business
You're already subscribed!
Double-check the email address you have written
✔ Thanks! You're now subscribed to our blog updates
Sign up for our newsletter
Useful tips, articles, webinars about the restaurant business
You're already subscribed!
Double-check the email address you have written
✔ Thanks! You're now subscribed to our blog updates