7 proven restaurant marketing tools that help reaching your marketing goals
6 January 2020
•
9 minute read
•
8,596 views
Marketing used to be all about big "campaigns." Restaurants had to spend a fortune to spread the word through flyers, mailers, and traditional media ads. When implementing today's restaurant marketing ideas, you don't even have to leave your desk to manage your sales strategies. But that doesn't mean it's easy. With so many different channels you can use to reach your customers, many restaurant owners find it overwhelming and paralyzing.
Meet Adam Guild, CEO of Placepull, who writes on restaurant marketing for Forbes. This year, Modern Restaurant Management Magazine called him "the 19 year old revolutionizing restaurant marketing" because his company has helped thousands of restaurants across the United States increase revenue. Read about the 7 marketing tools for restaurants that he recommends to use for saving time and bringing in major results. 
Some of these tools are aimed at increasing sales. Others are great for managing your online reputation or providing a better customer experience. You'll need a combination of all 7 if you're going to stay competitive with today's savvy restaurants!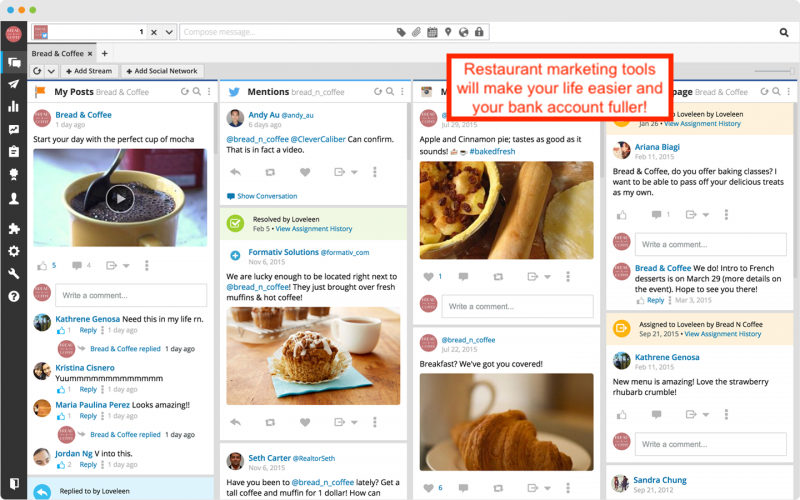 1. Social media scheduling tool 
Staying on top of your social media content is a daunting task. Creating content and coming up with a clever caption is hard to do when you're struggling to get through the lunch rush. And it's even harder when you're trying to keep up with posting frequency recommendations, which vary from platform to platform. 
On Instagram, best practices say that businesses should be posting one to three times per day. For Facebook, one study showed that pages with over 10,000 followers got the most engagement with 31 to 60 posts per month. That's up to two per day. 
But pages with fewer than 10,000 followers got 60% fewer clicks when they posted twice per day. For those pages, once a day is best. And on Twitter, some people say you should be posting between 3 and 30 times per day!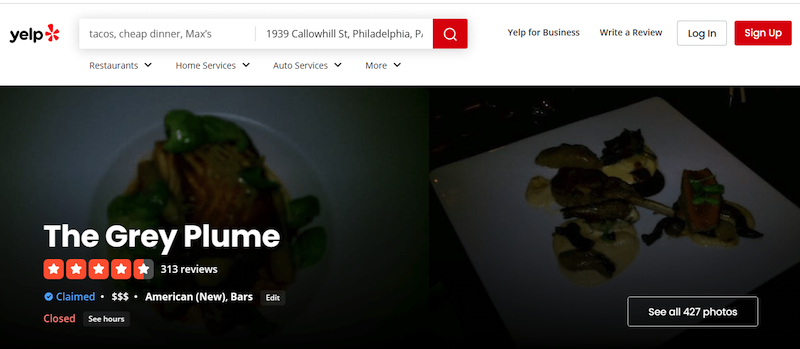 Then there's the time of day to consider as well. You need to make sure to post when you have the most active followers. And that may be different for promoting on Instagram, Facebook, and Twitter.

But the most important thing of all is consistency. Posting daily is vital to ensuring your customers don't forget about you, and the algorithms don't bury your content. And the way to make all of this content and planning easy is to use a social media scheduling tool. Programs like Later, Buffer, and Hootsuite let you schedule your posts in advance. Then they'll publish automatically at your pre-set time. 
You can also add user tags, location tags, and hashtags to your scheduled posts. Plus, you can respond to follower comments across Facebook, Instagram, and Twitter all from one place. These restaurant marketing tools usually have a free option that you can start with. But the paid versions provide the most features and analytics.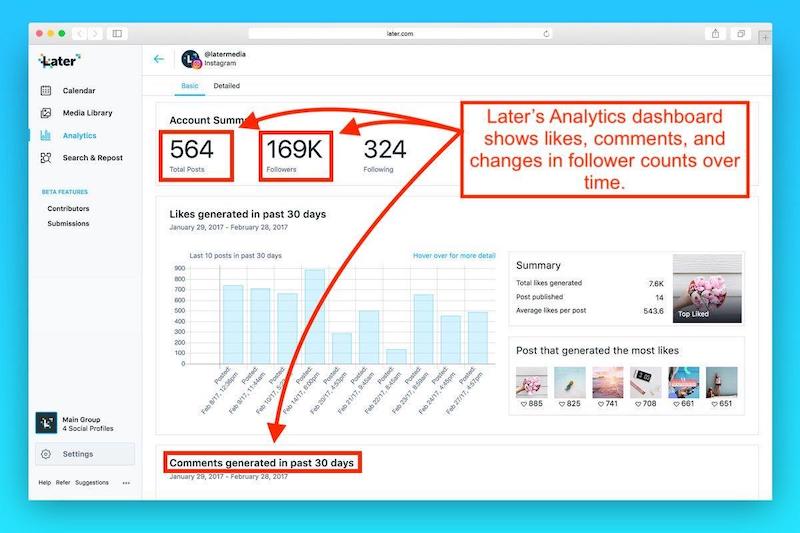 Set up a whole week's worth of restaurant content for all your accounts. Then supplement your scheduled posts with Instagram and Facebook stories to keep things fresh!
2. Online reservation software
When asked what bothered them most when it came to scheduling appointments, 0.36 of survey takers said it was waiting on hold for too long. And 20% said it was waiting until the business opened so they could call. Both of these pain points can be resolved with restaurant marketing software for online reservations.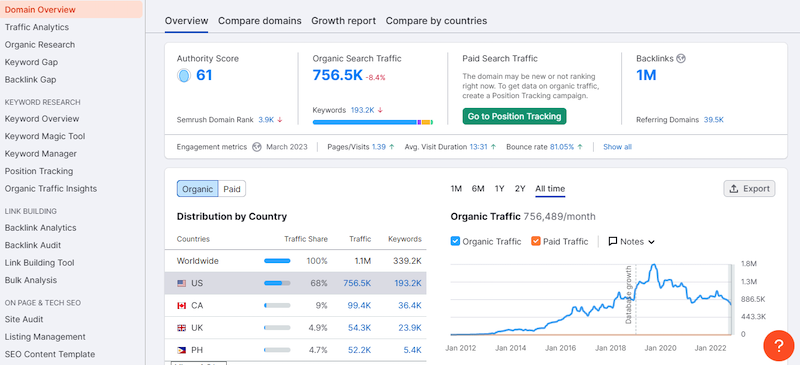 Services like OpenTable and Resy provide a simple reservation widget that restaurants can place on their websites. The customer can then make a quick reservation any time. But the benefits of these services go far beyond easy reservations. These sites also feature reviews and can be a good way for diners to find new restaurants with available meal times. 

Over

a million

reviews are added to OpenTable every month, for a current total of about 93 million. That's about half as many reviews as Yelp has accumulated (

199 million

). But remember that OpenTable reviews are strictly for restaurants.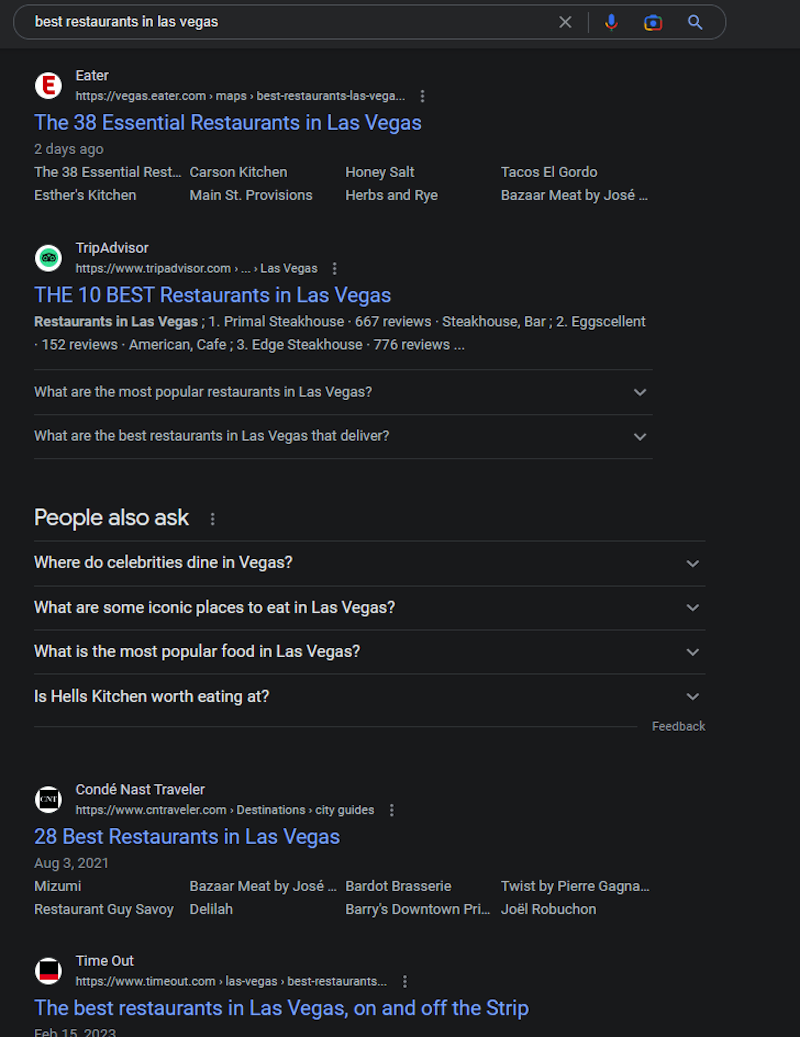 Clearly, diners are spending time on OpenTable. Restaurants can take advantage of their listings by promoting specials. They can also offer "Dining Points" as an incentive for people to book reservations during off-peak hours. Dining Points can then be redeemed for Dining Rewards at over 20,000 participating restaurants and hotels.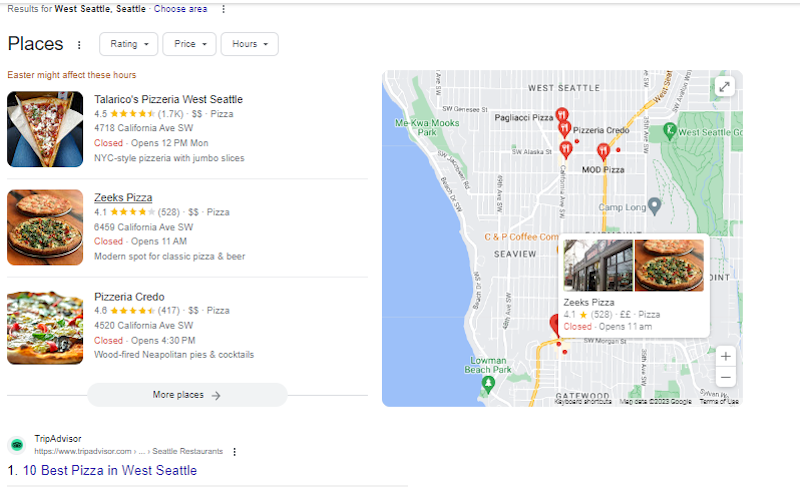 These services also let you save notes about guest visits, so you can provide a more personalized experience. People tend to think of reservation software as a "one-trick pony", but there are plenty of benefits that you can get out of it if you use it to its full potential. Just make sure you're disabling reservations when the restaurant is closed. 
3. Email Marketing software for restaurants
Email marketing is a successful — but underutilized — marketing method in the restaurant industry. On average, email marketing provides a $32 return for every $1 spent. That's an impressive ROI! In the restaurant industry, marketing emails have a 15.48% open rate, and a 1.69% click-through rate. Out of context, that may seem low.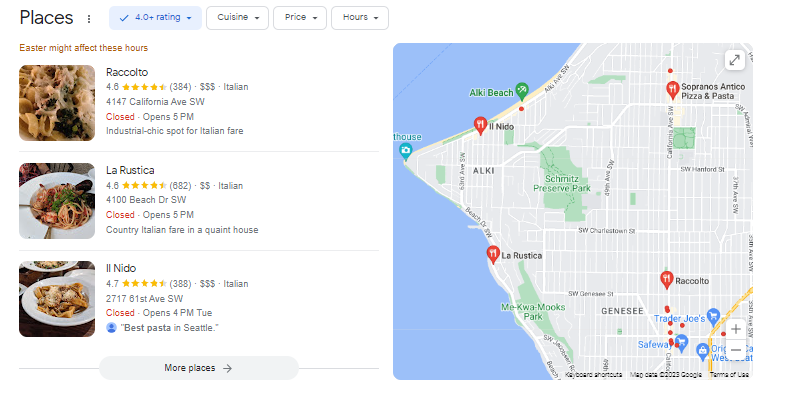 But when you compare it to social media engagement for the food & beverage industry... Email CTR for restaurants is WAY higher than Twitter and Facebook engagement, and is on par with Instagram engagement. With email marketing, you can reach a new segment of people who have provided their email addresses but aren't following your brand on social media.

Starting an email campaign may sound hard. But when you start looking at what email marketing software for restaurants can do, you'll see that it's much less complicated than it sounds.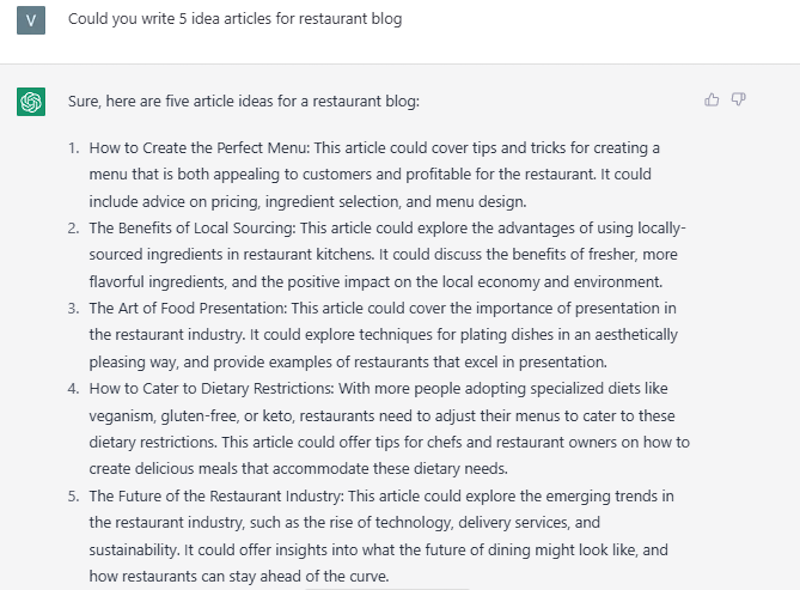 Email marketing platforms like MailChimp or Campaign Monitor let you create attractive, simple emails based on pre-set themes and templates. Once you've added your logo, content, and pictures of your delicious food, it won't look like a template anymore.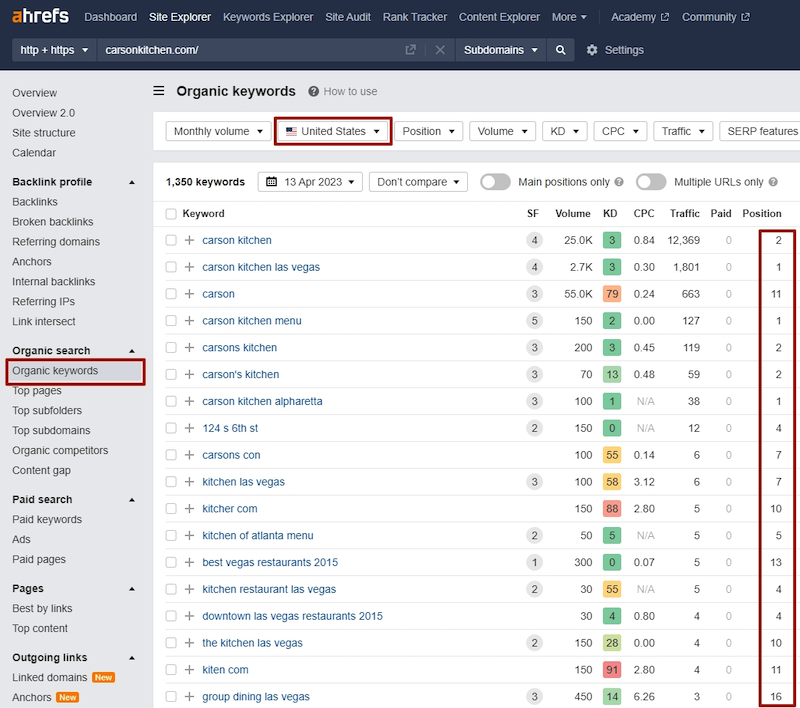 You can also manage your email list from within these platforms. And you can "segment" your list, sending personalized content to specific groups, like customers participating in your restaurant loyalty programs. For example, you can send an email to subscribers who generally don't click through. Maybe an incentive for a special deal will get those holdouts to click through and convert. Or you could create a birthday offer, and send it to everyone whose birthday is in that month. Offer them a free dessert as an enticement to hold their birthday celebration in your restaurant. 
You can get started with many email marketing programs for free. Mailchimp lets you send emails to up to 2,000 subscribers without paying a cent. And the first paid tier is only $10 per month, which lets you send emails to 50,000 subscribers. Worth it! 
4. Online review aggregator 
You probably already know that you should be responding to online reviews. But there may be a big gap between what should happen and what is happening. There are so many different review websites, and it's a nightmare to keep up with it all. Enter the online review management tool. These programs will let you view and respond to your reviews all from one place. You won't have to go to Facebook, Google, Yelp, TripAdvisor, FourSquare, etc. to hunt them down, saving you time. 

You can also reach out to customers after they leave your restaurant, urging them to leave a review. Why is this important? The number of reviews you accumulate on Google is an SEO ranking factor. That means your website may pop up higher in Google search results if you have more reviews than the competition. And on Yelp and Facebook, a large number of positive reviews will be a sign to readers that the reviews are trustworthy. 10 five-star reviews could just be your friends and family. 1,200 five-star reviews are legit.
Other features of some of these programs, like ReviewPro and Review Trackers: 
Track trends in your reviews over time
Use a widget to show positive reviews on your website
Create a searchable database of all customer experiences
Compare your overall review score with competitors to see how you stack up.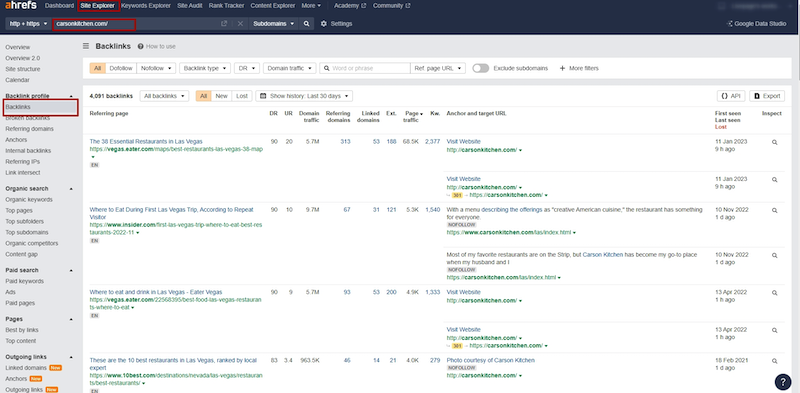 Review software can cut down the time it takes to manage your online reputation. And it will encourage you to do a more thorough job if it's currently slipping through the cracks.
5. Event management software
If you have a private room or host full-venue buyouts, event management software is a lifesaver. Renting out your restaurant for private events may sound like a hassle. But if you're not doing it, you missing out on the beauty of the rental fee. The rental fee is all profit, straight to your bottom line. What could you do with $5,000 extra dollars and no added labor or food costs?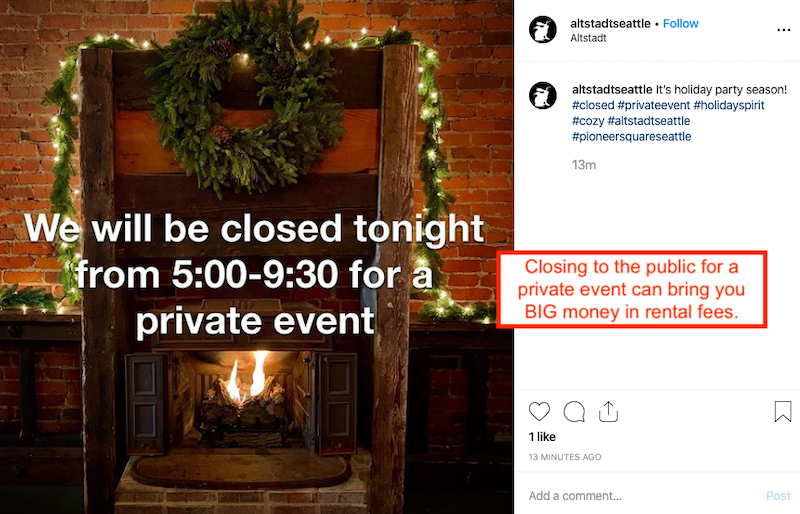 For restaurants with a solid events business, event management software is key. Businesses report saving an average of 223 hours per year with a software integration. Plus, both "overperforming" and "performing as expected" event businesses are much more likely to have event management software in their toolkit.
Keeping track of event inquiries is crucial to maintaining that business. But inquiries are easy to miss in email. With a tool like Tripleseat or Gather, everything is saved in one easy platform that you can share with everyone on the events team. You can also manage proposals, contracts, and invoices. Plus, set up kitchen instructions based on the event menu, and save any special requests where the event manager can find them.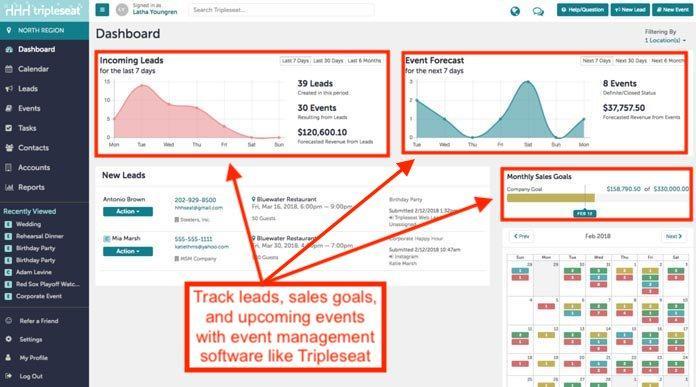 6. Wifi marketing platform
Customers have come to expect wifi in your restaurant. But fortunately for you, there is a way to get a big benefit from the added expense of providing guest wifi. Services like SocialWifi and ZenReach can turn your restaurant wifi into a data-gathering goldmine. In order to use your wifi, customers will have to provide an email address or log in to a social media account.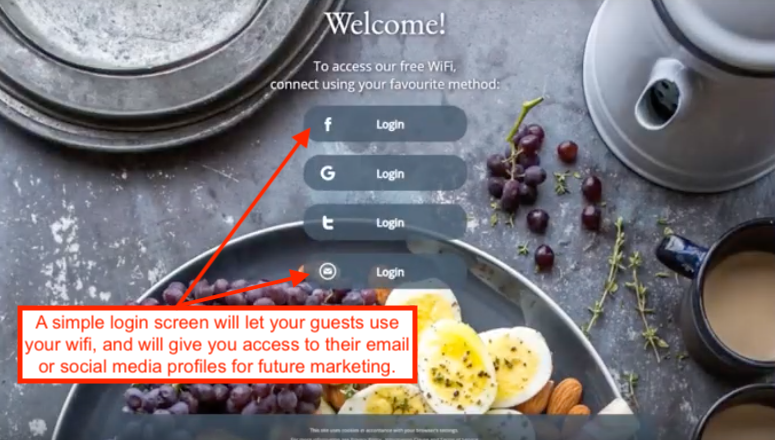 These logins will then be used to build client profiles and track their visits to your restaurant. You can use the gathered info to send email campaigns with review requests, special deals, and upcoming restaurant promotions. And when users provide a social media log in, you can then retarget those customers with ads on Facebook or Instagram. 

Wifi marketing lets you reach out to people who have already been to your restaurant. It's a great way to retain a current customer and encourage them to come back, instead of seeking out new ones at a much greater cost. And we know it's effective. Pieology Pizza reported an increase of 13,000 contacts in their first 10 months of using wifi marketing!
7. Online ordering system
Imagine this — a fan of your restaurant is in a meeting that's running late, and she's starving. One of your famous pizzas sounds like the perfect way to end the day. So she sneaks on your website to order one to pick up on her way home. But she sees that you don't take online orders. Call-in only. Well, she can't call during her meeting. So she looks for something else to pick up, and you lose the sale. You didn't need genius pizza marketing — you just needed convenience. And if you don't provide it, customers will find someone who does.
Takeout and delivery are huge growth opportunities for restaurants right now. 60% of us consumers order delivery or takeout once per week. And 34% say they spend at least $50 per order when they order online.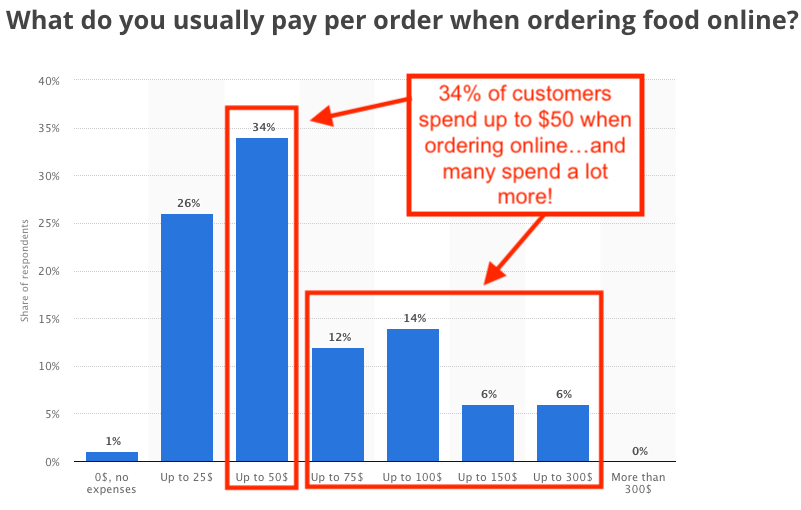 Digital ordering has been growing way faster than dine-in traffic since 2014. 300% faster, in fact! So if you don't have online ordering available on your website, it's time to add it. When considering an online ordering system, look for one that's customizable with your restaurant's branding. It should look integrated with your website.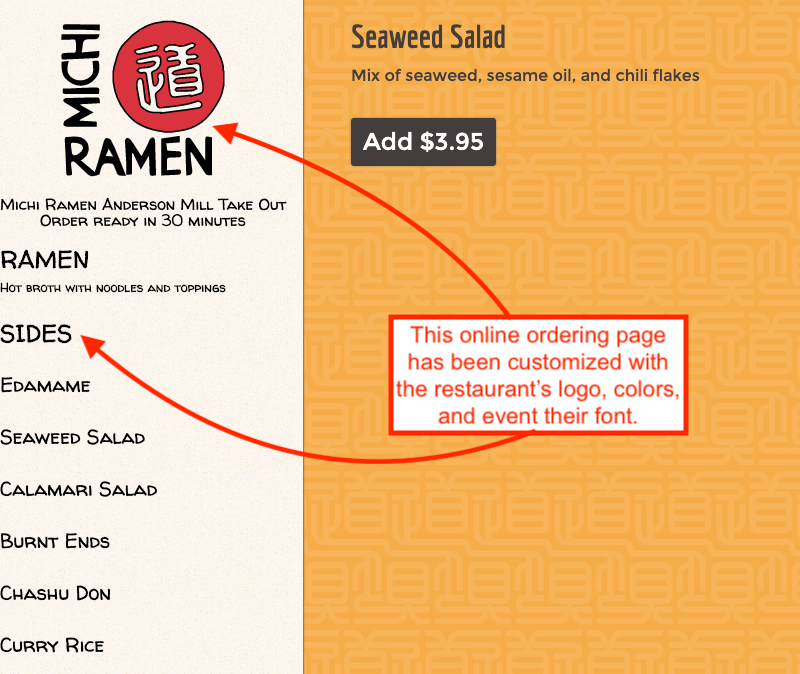 It should also work seamlessly with your current POS system for restaurants or pizza shop pos system. You want a smooth workflow from the customer straight to your kitchen. It should also allow users to checkout as a guest, or ideally, to log in with platforms like Facebook and Gmail. Creating a new login for the ordering system is a hoop that many customers don't want to jump through. And finally, look for a service with low fees. Order services that charge a hefty percentage of the sale can quickly eat into your profits. The Ordering.App charges the customer a low $0.45 transaction fee, and is free for the restaurant. ChowNow charges a flat monthly rate (plus setup fee), but there are no commission charges.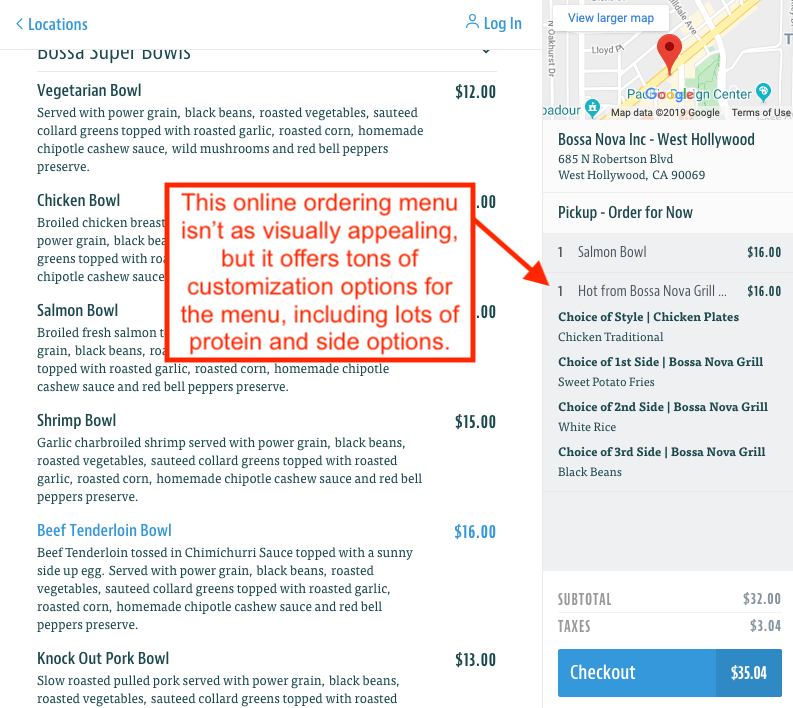 Conclusion
If you're already using all of these tools in your restaurant, wow! Congrats on being ahead of the curve! But if, as I suspect, you're only using a couple of these time-savers and revenue-boosters, it's time to step up your game. You'll need one of each if you're going to compete in the digital restaurant marketing landscape.
Do some research to see which platform will be best for your restaurant in each category. Or ask a few local restaurateurs that you trust if they have any recommendations. Many offer a free trial, so you can get a feel for them before you commit. But the time to start is now! Your competition is only going to get more sophisticated in their marketing techniques. So get familiar with these tools before you get left behind.
Sign up for our newsletter
Useful tips, articles, webinars about the restaurant business
You're already subscribed!
Double-check the email address you have written
✔ Thanks! You're now subscribed to our blog updates

Your detailed checklist for opening a new restaurant
Setting up a restaurant business? Use our 100 point checklist to do it right.
×
Sign up for our newsletter
Useful tips, articles, webinars about the restaurant business
You're already subscribed!
Double-check the email address you have written
✔ Thanks! You're now subscribed to our blog updates