Insurance for restaurants
19 July 2019
•
4 minute read
•
4,490 views
The restaurant industry isn't showing any signs of slowing down. In fact, a recent report by the National Restaurant Association shows that sales are expected to reach a staggering $863 billion this year. As you know, despite the rewards, running a restaurant is no piece of cake. When you are thinking on how to start a restaurant and minimise your risks, make sure you explore the insurance options available. 
Working in the industry comes with significant risks that can be broken down into two main categories: risks to employees and risks to customers. Let's recap briefly what those categories include. Read the article by Emily Lazration of CoverWallet about the top insurance policies restaurants need.

Risks to Employees
The success of a restaurant relies heavily on customer satisfaction and loyalty. If people go to your restaurant and have a great experience, they will be more likely to come back and tell their friends about it. 
The nature of working in hospitality comes with a lot of pressure and calls for speed and efficiency, putting employees at greater risk for bodily injuries.
Your staff plays a significant role in ensuring that customers have a positive experience in your restaurant. They need to make sure the customer doesn't have to wait long for a table, everyone has the utensils they need, orders are taken promptly, food is delivered on time, and the customers' needs are addressed as soon as possible.
Cuts and lacerations
Employees who work in the kitchen are prone to injuries as they perform their responsibilities that involve the use of restaurant kitchen equipment and tools such as blenders, knives, and mixers.
Burn-related injuries
There may be times when employees sustain burns or scalds while they work. Your staff may come into contact with hot surfaces or accidentally hold hot pots, pans, and plates. Frying food can also splash hot cooking oil into an employee.
Slips and falls
In a fast-paced work environment such as a restaurant, one of your employees may slip and fall on the floor as he or she delivers food to a customer's table.
Muscle strains
Your employees' responsibilities in the restaurant can involve a lot of lifting and bending which can result in sprains and strains.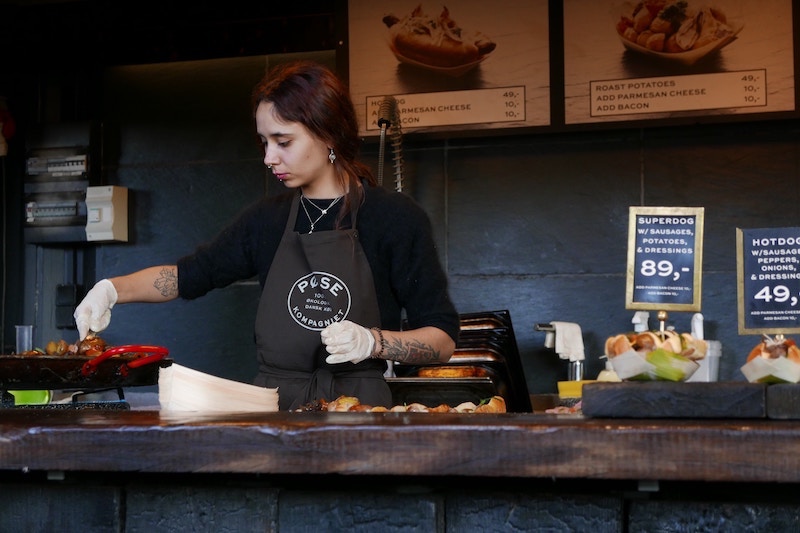 Risks to Customers
Your restaurant cannot survive without customers, and it's essential to make sure that they will always have a great dining experience. However, working with food has inherent risks:
Food allergies
People react differently to specific food items. Someone may be allergic to dairy products while another cannot eat gluten. Customers who have allergic reactions to any of the dishes in your restaurant can file a lawsuit against you if you do not have the proper precautions in place.
Food poisoning
Another common risk in a restaurant is food poisoning. You may have food safety guidelines in place but that doesn't mean you are fully protected. A single claim associated with food poisoning can have a detrimental effect on your restaurant's reputation and finances.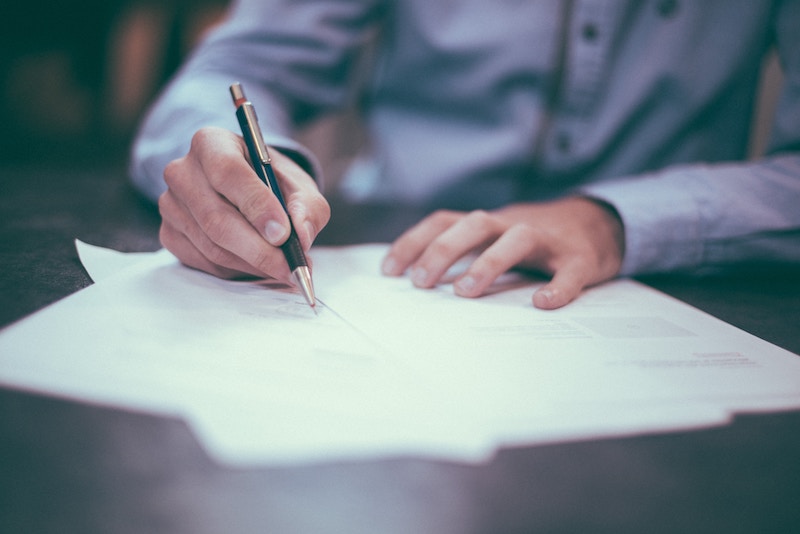 Types of Insurance for Restaurants
Risks will always be present when running a restaurant, which is why it's essential to try to minimize those risks and ensure customer satisfaction and business growth. It's best to carry proper business insurance to help you manage the different potential threats.
Some restaurant owners think that insurance is an additional expense, but, in reality, it should be viewed as a serious investment. It serves as your security blanket that ensures business continuity in the event of claims or lawsuits. 
The cost of insurance depends on different factors. These include the location of your restaurant, number of employees, whether the business serves alcohol, if it has a dancefloor, in addition to other factors. 
A quick search online will lead you to a selection of insurance products that cater to specific business requirements, and there are an array of insurance brokers or providers that offer various policies and consultancy services, like CoverWallet. 
The sheer volume of information available can be overwhelming, so here's a breakdown of the top insurance policies restaurants need.
General Liability insurance
This type of policy protects your business against claims associated with bodily injury and damage to property. Carrying this insurance means you most likely won't have to worry about the medical costs, legal fees, and other expenses associated with a third-party claim.
Commercial Property insurance 
This covers the physical assets of your business such as the building where your restaurant is located, furniture, kitchen equipment, as well as office equipment and computers.
Workers Compensation insurance 
This is designed to protect you against lawsuits resulting from employee injuries that take place during work and covers the medical costs and rehabilitation treatment expenses. 
In case the injured employee needs to recuperate and cannot go back to work, this policy will also cover the lost wages. Additionally, be sure to note that this policy is a legal requirement in most states in the U.S.
Liquor Liability insurance 
Does your restaurant sell or serve alcohol? If yes, be sure to consider purchasing this policy, which protects your restaurant against claims when a customer gets carried away with drinking and injures themselves or another customer. 
Remember, many states have Dram Shop laws, which hold a business responsible if they serve alcohol to someone who is clearly intoxicated. 
Cyber Liability insurance 
If your restaurant accepts electronic payments or maintains a database of customer information, it's a good idea to make sure you're protected against data breaches with Cyber Liability insurance. This may involve issues with the software you use, like CRM, email marketing and restaurant POS system that should be compliant with data protection laws.
Every business, no matter how big or small, is vulnerable to cyber criminals and even one data breach could cost you thousands of dollars. This policy will cover the costs related to any lawsuits from related notices, in addition to notifying customers. 
These are just some of the things to consider when choosing insurance for your restaurant. It can be overwhelming, but it's a necessary step to make sure that you don't have to deal with significant financial losses due to claims. 
It's important to understand the different types of insurance coverage, get quotes, and buy coverage. Carrying insurance will give you a strong sense of security and peace of mind, allowing you to get back to what's most important, running your business. 
Sign up for our newsletter
Useful tips, articles, webinars about the restaurant business
You're already subscribed!
Double-check the email address you have written
✔ Thanks! You're now subscribed to our blog updates

Your detailed checklist for opening a new restaurant
Setting up a restaurant business? Use our 100 point checklist to do it right.
×
Sign up for our newsletter
Useful tips, articles, webinars about the restaurant business
You're already subscribed!
Double-check the email address you have written
✔ Thanks! You're now subscribed to our blog updates