How to create a kid-friendly restaurant
12 April 2019
•
8 minute read
•
25,375 views
Turning your place into a kid-friendly restaurant is a great opportunity to occupy a new niche and gain more loyal customers. However, it's not as simple as putting a coloring book and a bunch of crayons on the table occupied by a family.
Striving to become kid friendly restaurants should make an appeal to millennial parents. The millennial generation is influencing and changing almost every aspect of the restaurant industry. Now, these people, as they grow older, are becoming parents, making food operators reconsider what is a family restaurant.
The times when combo meals, coupons, and other deals guaranteed to draw a crowd of kids into your restaurant, have gone. 
Value through price is no longer the most effective driver for families choosing a location to dine at. Instead, values delivered through the use of technologies and through the ability to create the right atmosphere are becoming more important.
So, how to communicate and prove your kid-friendliness? Let's go through the ways your place could bring value to modern families and create an image of the best restaurant for kids in the area.
Kid-friendly restaurant concept
The must-haves you need to introduce to welcome customers with kids are obvious: a cool, safe space for children to play in and a separate menu for these picky eaters. However, not all restaurants with playgrounds manage to create family-friendly vibes to win the hearts of modern parents and their offspring. You should first try to understand your target audience and figure out their pains and gains.
If you are going to shift the concept of an existing restaurant towards kid-friendliness, you need to weigh the pros and cons. For certain restaurant ideas and concepts, such a shift is nearly impossible, for example, a pub. To be called kid friendly restaurant in this case would be subject to a dramatic change, which may lead to the loss of your regular customers.
However, if you are a creative bar owner, you could still take some steps to gain this audience. In view of the current trend for sophisticated cocktails and beverages for kids, you could think about how to open a juice bar as a summer pop up catering to families.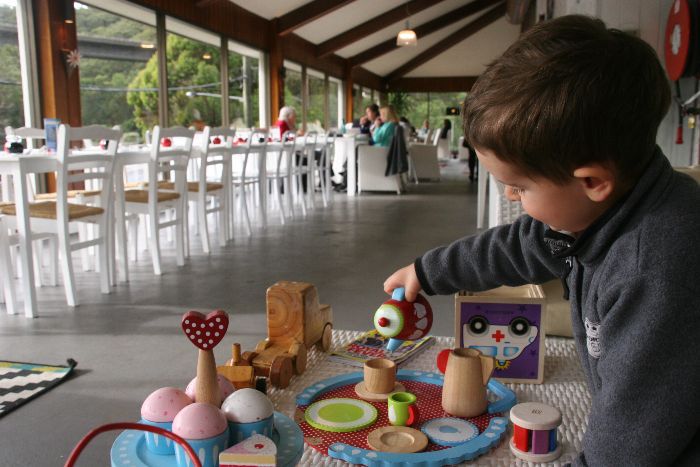 Main requirements for a kid-friendly restaurant
On the way to becoming truly child friendly restaurants have to overcome several challenges:
Create an appealing menu for kids

Offer activities to engage children during meals

Build kid-friendly spots that will work for children of various ages

Provide facilities and restrooms for the smallest guests

Hire employees whose kid-friendliness is genuine
All this is for children and can help you turn their dining experience into a memorable occasion. If you succeed, they will be begging their parents to bring them back to your place.
Trying to please children, you mustn't forget their parents and those guests who come without kids. To meet their expectations, you should optimize your space, food, and operations to meet their needs and ease their concerns:
Ensure the play area is well-observed

Make your menu for kids healthy and wholesome

Take orders and payments fast, without mistakes

Make the people both with and without kids feel comfortable
To claim the title of family friendly restaurants should solve the problems of those busy parents who want to chill without sacrificing family time. If your restaurant does this, it will become a go-to option for all moms and dads who can't leave their children with a minder.
Once family people feel you're helping them relax from work and home routines, they'll tend to stay longer and spend more money in your restaurant.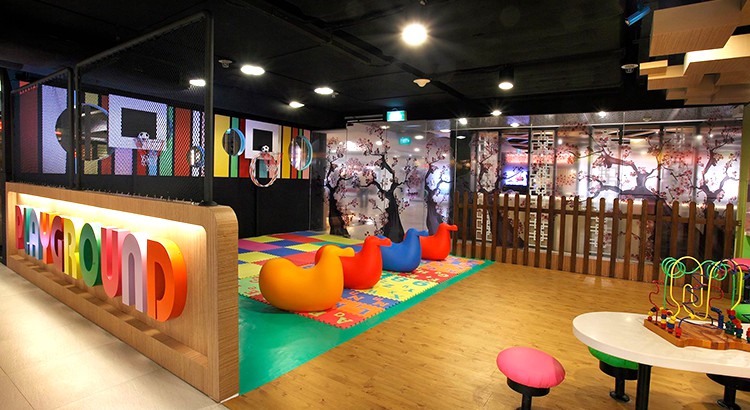 Child-friendly spaces and playgrounds
Restaurants with play areas can follow different approaches for the creation of special kid-friendly spots. Allowing for your restaurant space, you could create a play area built into the design of the dining room, or glass-enclosed, or separated with a small fence, or located in a separate room, or even located outdoors.
Whatever the option, the play area should be safe and well thought out. No sharp corners, slippery floors, small parts that can be swallowed, and sockets without covers. 
To equip your play area use plastic furniture, which is durable, bright, non-hazardous, washable and easy to assemble. Consider having beanbags or large cushions for the kids to rest on when they get tired.
Kid-friendly spots inside the dining room. The most popular and affordable option is to situate the area for kids inside the main hall. Small chairs, tables, and toy boxes surrounded with a decorative fence would work well for a restaurant on a low budget. However, some of your restaurant guests may feel uncomfortable because of the noise.
Separate play areas for children. What all children like best is a separate playroom, where they feel free from parental control. Still, children shouldn't be left on their own. You'll have to hire an employee to supervise this play area. Some large restaurants allocate for the children's room a hall equivalent to the main one. They do this to maximize the convenience of placing groups of children by age and preferences.
The compromise solution would be a glass-enclosed play area inside the dining hall. In this case, parents will still be able to keep track of their kids easily, and noisy games won't bother the adult guests without kids.
Sometimes for families it's easier to hang out in indoor amusement parks at shopping malls, that usually offer a huge playground area and some dining options for kids and their parents. They can have either a fully-fledged restaurant inside or a small shop with sweets and pastries. Such family amusement centers charge for entertainments and for food separately sometimes using additional POS system. But those places are usually too noisy and can't compete with the atmosphere that a good independent restaurant can offer.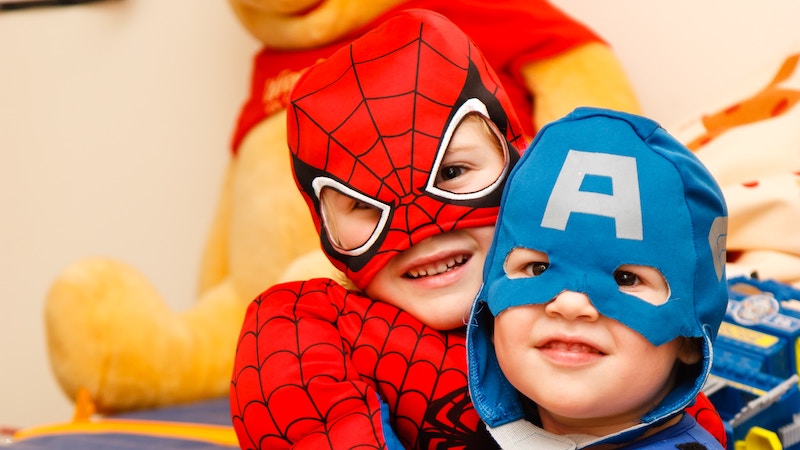 Activities that keep kids occupied
Kids' excitement about a restaurant lasts about 5 minutes. This is the time when they are cool coming in, looking around and ordering food. The next 20–30 minutes they'll be making a fuss waiting for their food or messing around bothering the other guests.
Usually, kids aren't eager to practice their table manners, which makes it tough on parents trying to keep them around the dinner table.
You can save everybody a lot of tension by offering the kids entertainments and activities to distract them while waiting. These options to engage children before their food is served can be either simple or sophisticated:
Puzzles or coloring books

Fancy menus

Complimentary food-focused books

Surprise toys

Mini culinary master classes (for example, decorating cookies)
You might have noticed that children eat fast. Even ordering a dessert won't keep them at the table for a substantially longer time. To encourage people to frequent your restaurant for family dining, let them be sure that their kids will be involved in games after they finish their meal. This gives couples an hour or two dedicated to themselves, which is priceless for them.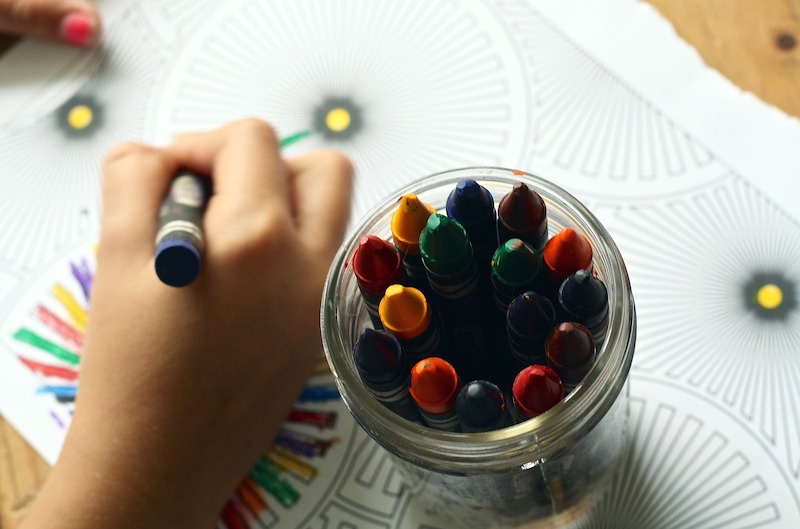 You can do it the easy way and set up a TV showing cartoons and educational programs in your kid-friendly spot. However, most parents would expect you to find a better way to occupy their children.
You should create a convenient and engaging space with toys and equipment that will trigger kids' imaginations and let them invent their own games:
Jungle gym

Lego

Big soft foam blocks
Next, you should hire an employee who will supervise your play area, arrange games and fun activities for groups of kids:
Story time

Competitions

Dancing

Face painting

Workshops
Families are looking for some fun along with their food. Having tried various activities, you'll soon figure out what resonates best with your younger guests. So, pick the most popular entertainments and make them regular.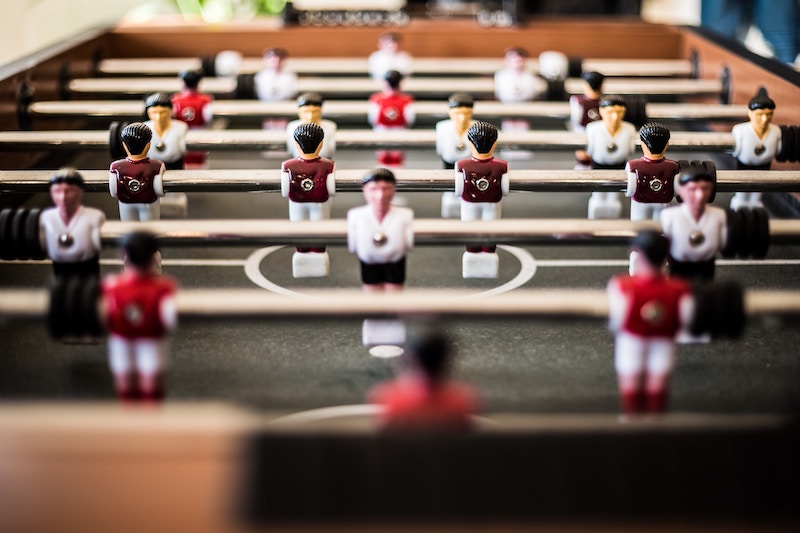 Staff serving kids
Kids are usually picky eaters and demanding customers. All the employees in your restaurant should know how best to treat them.
Often, waiters are young people who don't yet have children. They may find it difficult to approach small guests in the right way. Consider this and provide your team with training and advice on how to behave properly with children in various situations.
To be cool about children's experience in your play area, put a person who has previously worked with children in charge of this unit. An employee with a pedagogical or medical background will make the best kind of supervisor. They can work part-time or full-time depending on the workload.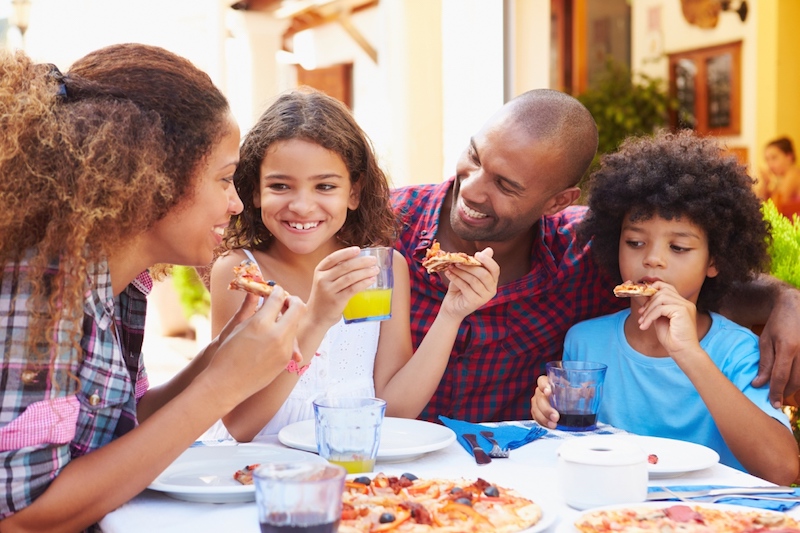 Menu for kids
Today's parents want to rely on restaurants serving "better-for-you" meals for their children. They care a lot about food quality and look for a balance between healthy and tasty.
You'll surely win parents' respect if your menu includes food prepared from fresh and clean ingredients. No carbonated soft drinks. No artificial colors and flavors. Less sugar.
Here is a basic checklist for making a menu for kids:
Small portions

Allergy-free options (gluten-free, dairy-free, nut-free, etc.)

Fresh and clean ingredients

Funny names and illustrations

Impressive food designs
The rest depends on your restaurant's cuisine. Quite naturally, the children's menu would partially duplicate the general menu but the items should have alternative names and food designs. 
The food should be delicious and good-looking because parent's first question is always, "Is my kid gonna eat this?"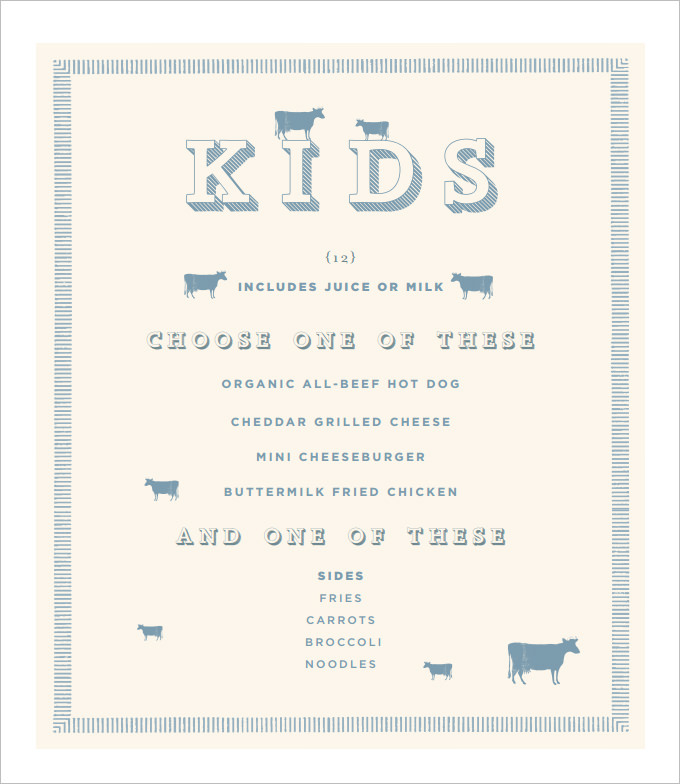 As for current trends, be aware that the number of items on the kid's side of the menu is growing. That's because millennials are known for their love of new experiences. Being parents, they'll encourage their children to experiment with new tastes. Beverages and snacks add a lot to food variety. Teas and lemonades with tropical fruit flavors, chips and crackers are still best sellers.
Among the new trends, there is a growing demand for more substantial and sophisticated dishes, like steaks and lasagna. These appeal more to older kids. Menus for kids have also started incorporating more pan-Asian flavors and vegetarian items.
Children love to make their own food choices. So, if your restaurant provides a variety of options on the menu for kids, this will bring your restaurant closer to the current idea of kid-friendliness.
Becoming kid-friendly will require from you more flexibility in the ordering process and restaurant operations. For example, your restaurant POS system should allow you to exclude ingredients and spices from meals on customer demand. It's convenient when a waiter can add a comment to the order before sending it to the kitchen. This way cooks will be notified in a timely fashion about such requests.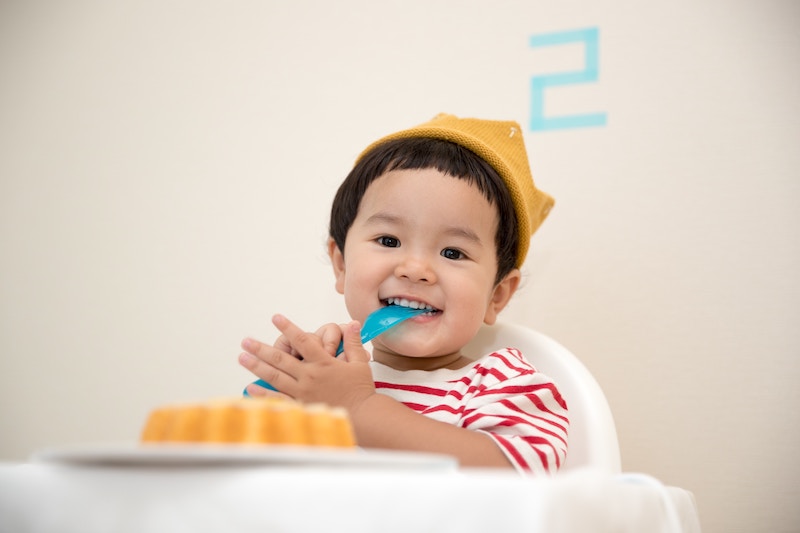 Baby-friendly restaurant
Many parents look for places suitable for toddlers. Restaurant owners who welcome the very youngest guests should get all equipped to ease the task of eating out with babies.
To be baby friendly restaurants should offer high chairs. Parents should know that they can sit comfortably around a table with their babies next to them. The menu should be baby friendly too, with a wholesome offering of fresh purées made from fruits and vegetables.
Restrooms should be equipped with baby-changing facilities. People shouldn't worry about where and how they'll change the baby's clothes when needed.
It's best that you hire an experienced minder to take care of the toddlers in the play area so they can enjoy learning and playing while their parents take a break.
Your staff should create the most comfortable atmosphere and treat these guests with patience and care. This is the proven way of winning customers' loyalty and increasing the average check.
Sign up for our newsletter
Useful tips, articles, webinars about the restaurant business
You're already subscribed!
Double-check the email address you have written
✔ Thanks! You're now subscribed to our blog updates

Your detailed checklist for opening a new restaurant
Setting up a restaurant business? Use our checklist to do it right.
×
Sign up for our newsletter
Useful tips, articles, webinars about the restaurant business
You're already subscribed!
Double-check the email address you have written
✔ Thanks! You're now subscribed to our blog updates