How much does it cost to open a bar in 2023: Expenses Checklist
16 December 2022
•
11 minute read
•
17,836 views
Opening any business is an exciting (but also slightly daunting) prospect. Opening a bar business can be even more exciting! But, before you jump in, you're probably looking for answers to questions like:
How much does it cost to open a bar?

How much profit does a bar make?

How much does a bar owner make?

Is a bar a good investment?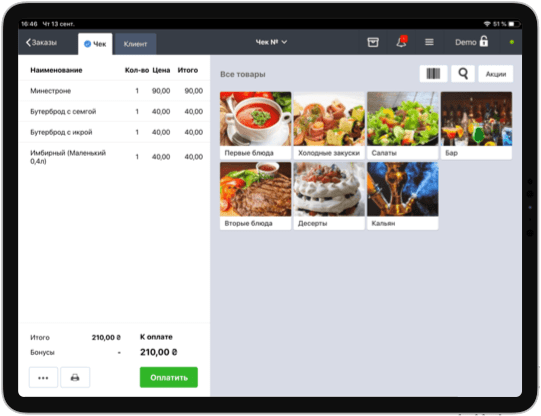 Discover our POS system for tablets and smartphones, and keep track of your inventory, finances and much more!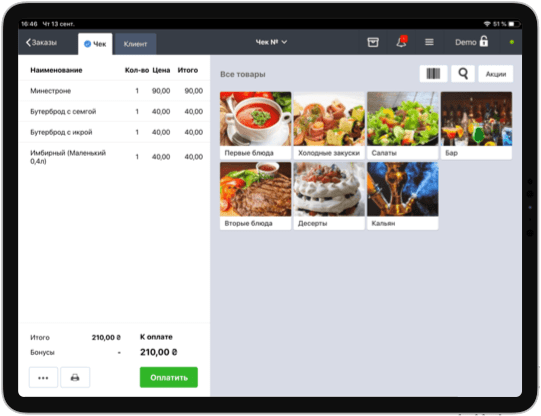 These are important questions asked by those looking to open a bar. To determine if opening a bar is a good investment we must first work out the cost to open a bar and the cost of running a bar. Then we can determine how much profit a bar makes.
Here we're going to run through what is needed when opening a bar along with the average startup costs for a bar. But giving an exact answer to the question "how much does it cost to start a bar?" is difficult.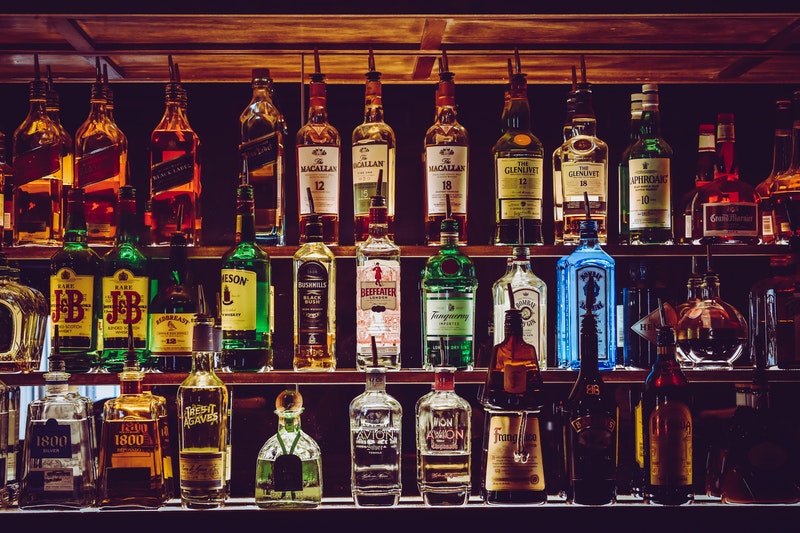 The Total Cost of Opening a Bar
According to Restaurant Owner, the average cost of opening a bar in the USA is $425,500. Their survey also found that, on average, it takes around six months for a bar to become profitable; but it can take up to two years. Opening costs ranged between $174,000 - $850,000.
In some areas of the country, you can take on an already existing, turnkey bar for as little as $25,000.
If you're asking "is owning a bar profitable?" then the answer to that question is yes. But it is worth mentioning that not all hospitality businesses that are started survive. A study of restaurants conducted by Cornell University found that 59% of locations fail within the first 3 years.
In order to help a bar succeed, and to work out how much money it costs to open up a bar in your area, your first action should be to create a business plan.
A Bar Business Plan
If you want to know how to open a bar with no money then producing a stellar business plan is a necessity, and producing a detailed and well researched business plan can mean the difference between success and failure.
Developing and choosing the right concept for your bar is crucial to receiving funding and critical to a bar's long term success.
There are many templates and guides out there for writing a bar business plan, also, you can employ someone to write your business plan. If you pay someone to write your business plan, find someone who specializes in bar businesses.
Business plan writers can cost anywhere between $500 and $15,000.
Having a good business plan is key to securing the funds needed to open a bar. A good business plan contains:
Executive Summary

Company Description

Market Analysis

Menu and Offerings

Marketing Strategy

Organizational Structure

Financial Plan

Roadmap
Once you have your bar business plan you can head out to secure funding for your bar.
Funding Your Bar: How to Start a Bar with No Money
There are many funding avenues for prospective bar owners, and starting a bar with no money is entirely possible! If you're wondering how to buy a bar with no money then consider the following options:
Government Grants and Funding - Check the federal government's website here for any grants relating to the hospitality sector. 
Bank Loans - Many banks offer regular and small business loans.
SBA Loans - The federal government offers Small Business Administration's, SBA, loans through their website here.
Investors - Getting outside investors is one of the most common ways of funding a bar.
Crowdfunding - gofundme, Kickstarter, and AngelList are just a few of the platforms you can use to crowdsource funding.
Incubators - Get business experience and a boost from service industry focused incubators.
All of these options can answer the question of how to buy a bar with no money. All of them will also want you to show them a high quality business plan.
Knowing how to get funding for buying a bar business is one thing, but how much money do bars make? And how much money do bar owners make?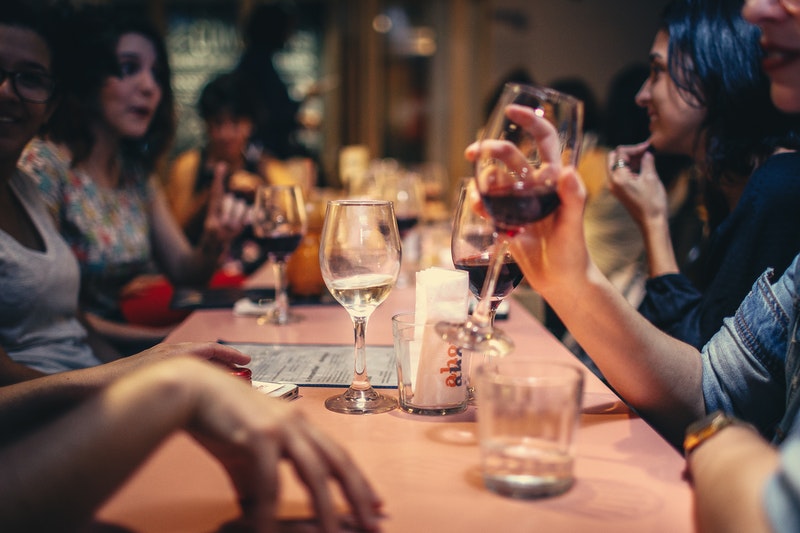 How profitable is Owning a Bar?
Owning a bar is profitable but how profitable are bars, and how much does a bar owner make a year? Answering how much money does a bar owner make a year is a tricky question as there are multiple variables affecting the answer. The average bar takes between $25,000 - $30,000. Typically, a bar's costs are:
40% Fixed costs

30% Labor

25% COGs
These figures will fluctuate and a bar's profitability will vary depending on a multitude of factors, but owners can expect anywhere from 0-10% of a bar's total take as profit. Based on the above figures, the average bar owner's income could work out to be $66,000 per year.
The average profit margin for a bar is between 5-10%.
Ultimately, bar profitability is dependent on revenue, along with the bar's expenses, and how high its running costs are.
One-Time Bar Startup Costs
The cost of opening a bar varies greatly from place to place. It depends on:
Location

Size

Restaurant model
Here we discuss the different one-time startup costs that the funding you secured earlier will fund.
The Cost of the Venue
Location is key to answering the questions of: how much does a bar cost? How much does it cost to buy a bar? And how much does it cost to own a bar? Commercial spaces are valued by their cost per square foot, and constructing and opening a bar is often quoted in overall cost per square foot.
The average cost of opening a bar is $100 - $800 per square foot.
How much money you put into renovating or remodeling a bar will depend on what you want to do to it. Remodeling and renovating costs can reach up to $100,000 depending on the size and desired opulence of a venue.
Solely cosmetic upgrades to a location, such as paint, new flooring, and some new fixtures can cost as little as $5,000 - $10,000.
If you have big remodeling plans you could be looking at a much larger amount that can also incur the cost of designers and contractors. These renovation costs should always be factored into the costs before purchasing or leasing a venue.
Purchasing and leasing a venue are two different things. Purchasing a venue dramatically increases the initial outlay of investing in a bar and puts more pressure on the owner of the location.
Startup costs for leasing a bar range from $110,000 to $550,000. Startup costs for purchasing a bar range from $175,000 to $850,000.
Leasing requires a deposit of 1-3 months rent. Purchasing a location requires at least 20% of the location's value upfront, and the ability to take out the mortgage. Having a mortgage will often mean cheaper monthly payments when compared with renting the same location.
Licenses, Permits, and Insurance
License, permit, and insurance requirements vary drastically by state and local municipality. The first permit you will want to look into is a liquor license. There are two types of liquor licenses available, those that allow you to serve beer and wine and those that allow you to serve beer, wine, and liquor; the latter is more expensive. Apply for a liquor license early because the application process is long and drawn out.
Having legal help on hand when applying for licensing and permits helps to ensure that everything is submitted in a timely manner and correctly filled out.
Liquor licenses define the local regulations and specifically mention the hours between which you are allowed to serve alcohol. Before writing your business plan check to see how easy it is to obtain a liquor license. Some municipalities keep tight controls on how many liquor licenses are available and you may find there are none.
The cost of a beer and wine license can be as low as $3000, but the cost of a beer, wine and liquor license can range from $12,000 all the way up to $400,000. They usually last for 1-3 years.
Other licenses, insurances, and permits that you will need or might want to consider are:
Building Permit: If you're planning on construction.
Business License: A necessity costing between $200 and $1200.
Bar Insurance: $2000 - $6000 per year. Some states and municipalities necessitate bar insurance.
Entertainment License: $1500 - $10,000 per year. Required to play both recorded and live music in most states.
Fire Safety Certificate: ~$100. This will ensure your venue meets all local fire regulations. It will also come with a maximum occupancy rating for your venue.
Liability Insurance: Liability insurance covers you and the business in the case that anyone has an accident on-premise or maybe even off-premise; dram shop laws. Some states have made liability insurance mandatory.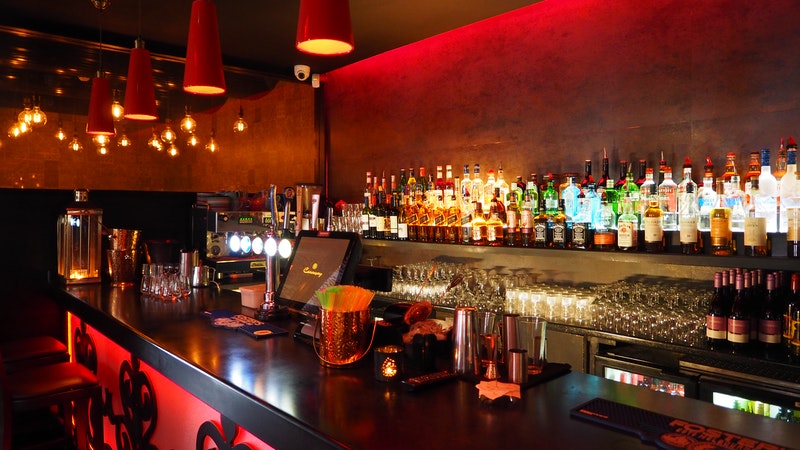 Team and Hiring
When opening a new bar you have to hire and build a team from scratch. This means completing the interview process for every single position in your venue. It also means creating training programs and training everyone in a location that is new to everyone.
The average cost of hiring and training an employee in a working venue is $5,864.
Hiring and training your initial team will be more time consuming and costly than hiring and training staff into a working venue. But your efforts will be rewarded later when you have to hire more employees and you already have all the processes in place.
Purchasing Your Equipment and Initial Inventory
There are four options available to you for stocking your bar with the equipment needed to run it:
Buying New: The most expensive but longest lasting option.
Buying Secondhand: Secondhand equipment wears out quicker than new equipment but its life can be prolonged with proper preventative maintenance.
Leasing Equipment: Equipment can be leased from suppliers, cutting down on initial outlay but increasing monthly costs.
There are a variety of pieces of equipment and tools you will need and want in your bar. Here's a list of those and an average cost for them:
Dump Sink: $300 - $1000

Taps: ~$1000 per faucet for direct draw system.

Kegerator: $2800 - $5000

Soda Dispensers: Provided by the soda manufacturer

Shelving: $100 - $400

Countertop: $575 - $1750

Ice Well: $380 - $3000

Rails: $25 - $800

2 Door Fridge: $1500 - $4000

Glass Washer: $3500 - $13,000

Ice Machine: $2000 - $8000

Glassware: $1 - $6 per glass

Security Systems: $1000 - $5000

Bar Tools: $200 - $1000 per station.
There are also the optional extra items of TVs, pool tables, and dartboards that can vary wildly in price depending upon the needs of the location.
The opening inventory of dry goods and perishables will vary depending on what a location is planning on offering. A realistic dry good and perishables budget would run from $500 all the way up to $10,000.
The price of liquor varies wildly and, depending on what bar you're planning on opening you could be looking at between $6000 and $13,000 in initial beer, wine, and liquor costs.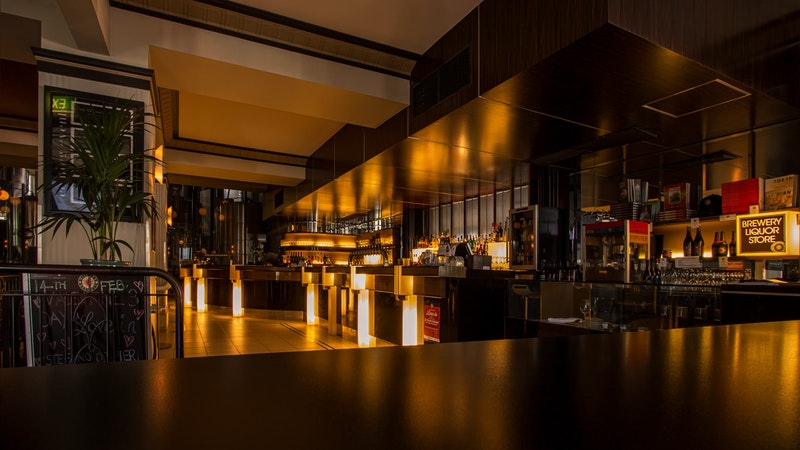 POS System, Hardware, and Office Supplies
A bar POS system is an integral part of a modern bar, and there are many options out there to choose from. POS systems can be basic, conducting and storing transactions, or can be complex tools that can help manage inventory, accept incoming transactions from other platforms, i.e. to-go orders, and provide a rich financial analysis of a venue.
Research POS systems thoroughly, as not all are created equal.
Modern POS systems are cloud based, meaning they store all your orders and associated data in the cloud, and operate from a tablet connected to the internet. Legacy POS systems are the larger devices found in service establishments and they often store all data in a server on the premises.
Prices for POS systems can vary greatly and it is important to research them and choose one with the functionalities that best suit your needs.
POS systems can be split into two parts: hardware and software. The hardware element is often sold as an initial bundle for around $1400 which typically includes: terminal, terminal case/stand, credit card reader, receipt printer, cash draw, and the necessary cabling. On top of that are extras:
A Terminal and Credit Card Reader: ~$850
Receipt Printer: $170 (stationary thermal printer) - $400 (mobile printers)
Cash Draw: ~$120
Router: ~$400
Portable Credit Card Reader: ~$600
POS systems also require software. For modern systems rent for software, per device, can range from $30 per month up to $150 per month. For legacy systems software rent is a lot less costly, coming in at around $25 per month, per device. We recommend you check out our mobile POS if you're looking for fast, versatile option.
Both legacy and modern systems benefit from a backend computer where you can compile reports and view and manipulate bar sales data to help you make better marketing and menu decisions.
Opening Marketing and Advertising Budget
Your bar will be new, that means you have to tell people about it. Word of mouth and signage on your new location is a great way to promote a bar! After that, create a website, $300-$1000, and create the social media channels you want to use. Also create profiles on all the popular review sites so people can find and review your bar once it is open.
List yourself with Google's My Business so that people can find your bar through Google and Google Maps.
A good target for a bar's marketing budget is 3-6% of their monthly revenue, so for an opening marketing budget you can work from 3-6% of projected monthly revenue.
Marketing avenues available to you include:
Newspaper ads

Promoted social media posts

Radio announcements

Competitions
Start marketing earlier rather than later, and make sure to continue it consistently in order to build the necessary hype.
Operational Reserves
Operational reserves need to be counted into how much it costs to open a bar, because they are there to help you fund your location until it begins to turn a profit, and to act as a safety net should anything go wrong. The optimum operating reserves for a bar are said to be between $75,000 - $100,000, or six months of operational costs. These should be sustained throughout a bar's life to act as a safety net.
A Bar's Operating Costs
Being able to predict the future financial state of your business allows you to be proactive instead of reactive with financial management. There are multiple costs incurred each week by a bar to sustain its operations and these are split into fixed and variable costs.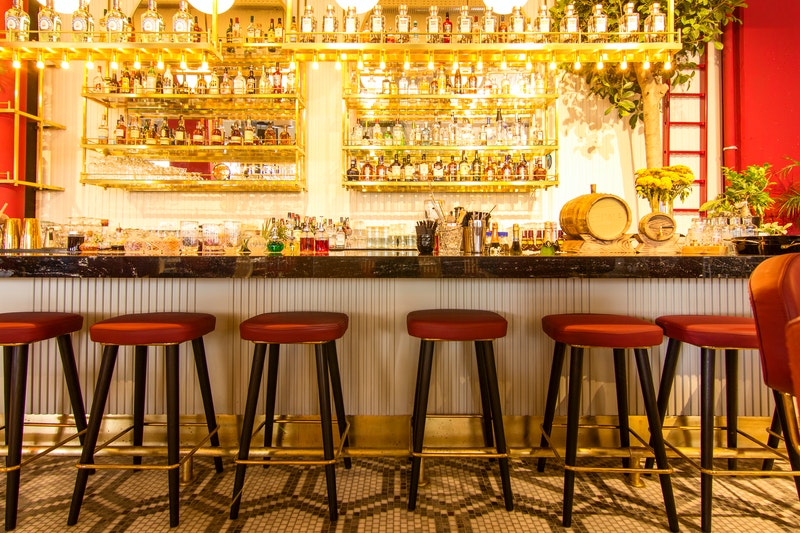 Fixed Costs
These don't change; whether you serve 1 person or 1 million people. They always need to be paid whether your doors are open or closed.
Rent or Mortgage - The size of this bill depends upon the size of the venue and its location.
Licensing and Permits - All necessary licenses and permits need to be renewed every year or so. Set money aside each month as part of your fixed costs to pay for these.
Utilities - Utilities, consisting of electricity, water and gas, vary in cost by municipality and, although they do vary slightly month-to-month, they are counted as fixed costs because they're not dependent on a business's volume. A national average for a bar's utilities is ~$2500.
Taxes and Fees - The taxes you pay vary greatly by state and municipality, but are relatively static in cost. They include: sales tax, payroll taxes and insurance, federal tax, city and property tax, and state tax.
Accounting and Legal Services - An account costs between $240 - $600 per week. It can cost between $500 - $2000 per year to have a lawyer on hand to make sure all your paperwork and business filings are kept up to date.
Maintenance and Repair - Operational reserves are there to cover big, untimely repairs but routine maintenance and small repairs should be completed out of pocket. These will fluctuate slightly from month-to-month but the average monthly cost of maintenance and repair is ~$1000.
Marketing - A bar's marketing costs ideally equal 3-6% of its average monthly income.
Variable Costs
The average bar income is $27,500 per month, and variable costs fluctuate based on revenue.
Wage Bill - A bar's wage bill is usually around 30% of it's income; so the average is around $8,250 for the average bar.
Stock Purchases - If a bar's COGs is 25% of their income for a month then 25% of that income should be spent on stock purchases; for the average bar that would be $6,875.
Starting a bar is not as fun as going to the bar, but the average income of a bar owner is a great living wage. Many want the answer to the question "How much do bars make?" but, as you might now see, there is no quick and easy answer to that question. The average cost to start a bar varies, from a potential low of $25,000 all the way up to $850,000. If you have the passion, a bar is a great investment and, after reading this, you now know how to start a bar business with no money!
And if you're interested in finding a Utak comparison, check out our Poster POS vs Utak POS comparison page!

Sign up for our newsletter
Useful tips, articles, webinars about the restaurant business
You're already subscribed!
Double-check the email address you have written
✔ Thanks! You're now subscribed to our blog updates
Sign up for our newsletter
Useful tips, articles, webinars about the restaurant business
You're already subscribed!
Double-check the email address you have written
✔ Thanks! You're now subscribed to our blog updates