Are you looking for guidance on how to increase bar sales but keep running into the same tired advice? It's a challenge for business owners in the modern age. All the information is out there, but where do you start? Which actions will have a meaningful and positive impact on your business?
Here we've compiled over twenty actionable ideas and tips to help you decide how to drive bar sales without compromising your concept or putting off your regulars.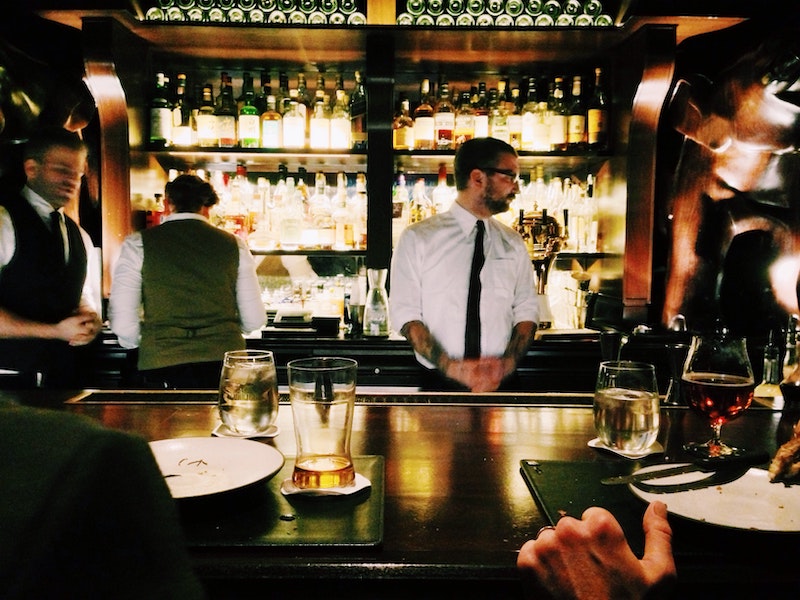 1. Conduct a bar audit 
How do bartenders and servers process orders? And, how do all the moving parts behind the bar and in your system work? We're glad we have the chance to cover a bar audit because it can have a dramatic impact on the customer experience and your bottom line. 
Step One: Take a full inventory of staff and tools. Do you have everything necessary to run at peak efficiency on your busiest day? Place an order for any tools (highballs, shakers, strainers) to ensure the staff has access to anything they may need at a moment's notice. 
Step Two: Watch how your bartenders work. Are they crossing back and forth behind the bar? Is the bar ergonomically set up? Clear, clarify, reduce wasted movement, and support your bar staff. Consider reconfiguring behind the bar, using simpler systems, or revisiting duties.  
Step Three: Ask for complaints. You may need to ask staff to submit these complaints anonymously but ask for them. If there were anything they would change, what would it be? Make the changes that benefit your bar. 
An internal audit will expose wasted time and movement while providing insight into solutions to reclaim peak efficiency. 
2. Train, upsell, and reward 
In general, we downplay the art of a good sale. It's time to train your bubbly servers and savvy bartenders into welcoming and fun salespeople. You have probably seen countless suggestions for your staff to upsell after drinks or signature items. "Our special is a mango margarita" is entry-level expectations of a server or bartender. 
Take it to a new level by offering what good salespeople know is the golden ticket: connection. 
Think of it this way:
"I think it's been a long week for everyone. Did you want to make this one a double?" 

"You're out with your friends tonight. Why not make that margarita a Cadillac."
Here is how to get the most out of upselling:
Train staff to pick up on details at the table or with the individual. 

Offer an upsell with a personal flair, which offers something to the person sitting in front of them.

Reward employees for successfully upselling items. 
In this case, the reward is important because they're receiving recognition for delivering a great customer experience and promoting bar sales growth. If you skip out on the reward, you end up with the robotic, "Hi, I'm Tracey, and tonight our special is a lemon drop." 
3. Try something trendy 
Don't fall into thinking that you can't stay true to your concept or theme and showcase the trendy side of drinks and entertainment. What is trendy this year? Experts say that tropical flavors are in the spotlight; meanwhile, younger patrons are ordering old favorites of bartending day's past. Get your staff up to speed on recipes for a good Old Fashioned and a stunning Manhattan. 
4. Update your cocktail menu 
Want to know the secret on how to boost bar sales? Menu engineering. It's not sexy, but it's a good ol' sales tactic that works. The restaurant industry has a flood of information about menu engineering, but how should you approach bar menus?
Rename your cocktails

Remove cocktails that rarely receive any attention (Put these on a secret menu)

Add trendy cocktails 

Update your prices 

Play up your signature cocktail 
Your cocktail menu might be on a display board or trimly printed and available on tables. Update it, and be sure to give plenty of space around your signature cocktail and outline happy hour times.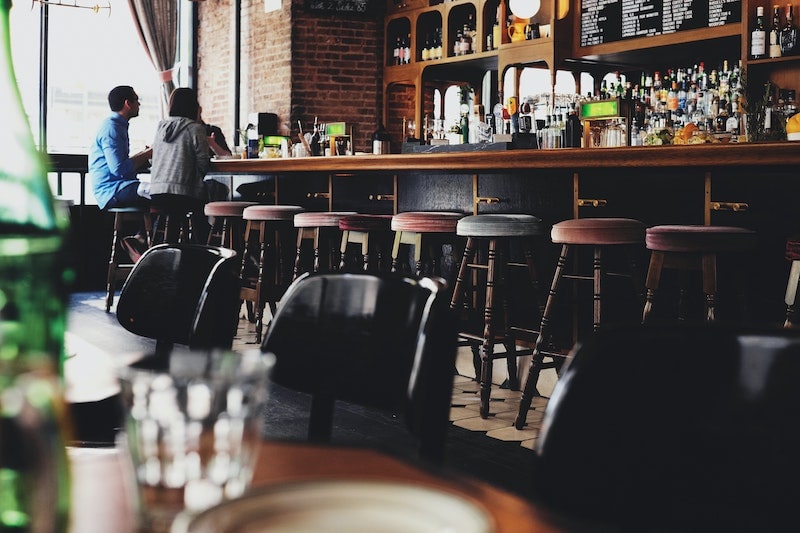 5. Consider a secret menu 
From In-N-Out to Jamba Juice, it's clear that everyone loves a secret, or not-so-secret, menu. In addition to a signature cocktail, you can create a fun menu that will have people all over town and the internet raving about your "secret" menu.  
6. Pump up the volume 
Turning the volume up doesn't make the music better, but it does keep the booze flowing. Loud music does result in people drinking more. Music with a faster tempo will also result in faster drinking. Want to know how to drive bar sales? The answer is simple… raise the volume or bring in live music. 
7. Create an atmosphere 
One of the best ideas to improve bar sales is to change the environment. Outdoor seating, lighting, and more space at the bar are great ways to bring in new customers.
Adding more space at the bar can make it easier for patrons to get to the bar to order. The right lighting can help people stay engaged with the entertainment or in their conversation. 
8. Showcase your weekday happy hours
Do you feel like your happy hours aren't cutting it? Try a few variations to get the most out of your happy hours. 
Make the most of your Happy Hour with these tips and tricks:
Theme your Happy Hour to fit different crowds for different nights. Think $2 beers on Mondays or $5 Margarita Tuesdays.

Set Happy Hours in waves. Offer "Early drinks" from 4 pm to 6 pm and then another round after hours. 

Add food items at lower rates to match your Happy Hour menu. 
If you are looking at techniques for bar sales, it's no surprise to come across Happy Hour. The challenge is making it unique and lets your POS make it effective. A POS system can automate price changes on certain menu items for set times. 
9. Manage weekend happy hour blocks 
Happy Hour will always drive drink sales, but you don't want to take on the steep discounts through your busiest times! Many bars make the mistake of only running their happy hours during the week. Stop right now! Run a Happy Hour special when you first open on the weekends. Pull in the crowd that tends to start earlier in the day to bring in another turnover.  
10. Offer after hours drink specials 
Does your bar clear out around 11:30 pm? It is common for bar-goers to head out early on weeknights. After-hour drink specials are a great way to reach customers that work through the weekend. 
Others in the hospitality and foodservice industry know that sometimes the "weekend" is Tuesday and Wednesday. Give some special perks with a second Happy Hour after most of your patrons are leaving for the night.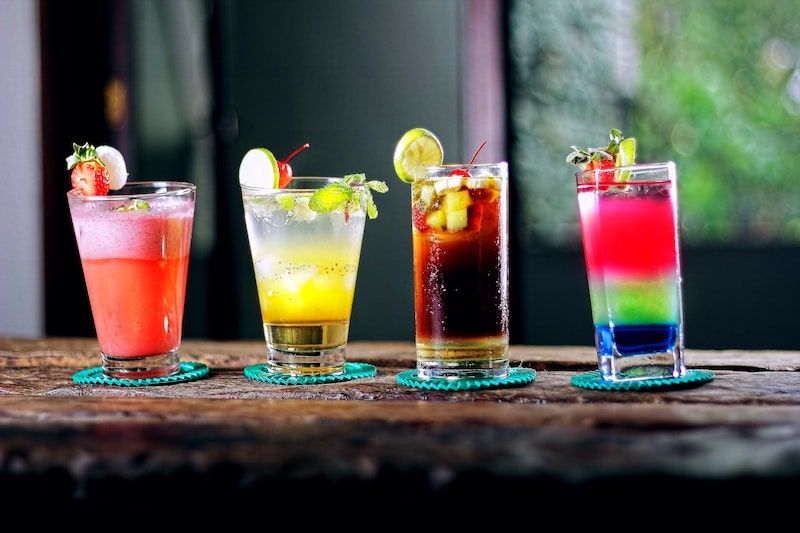 11. Craft something of your own 
A signature cocktail is a surefire way to bring in locals. Ask your bartenders and managers to create something unique and tasty to grace the menu as the signature drink for your bar. Then showcase that drink on social media, and offer it at a special price during happy hour. 
12. Host theme nights that fit your concept 
There's no sense in trying to turn a pub into a cantina on Tuesdays, but you can come up with many theme nights that fit your concept. It can help expand your comfort zone, draw in new customers, and give your locals more reason to stay for another round. 
Need inspiration? Try these themes for daily ideas to increase bar sales:
Karaoke Nights

Charity Night

Paint Night

Bar Olympics

70s/80s/90s Night 
Another way to get in on theme nights is to celebrate off-the-wall holidays. Imagine a Star Wars theme on May 4th, which is Star Wars Day. Or, bring out your inner pirate on Talk Like a Pirate Day on September 19th. 
13. Update your Google My Business
When was the last time you updates your Google My Business or social media accounts?
Recent changes to Google My Business include:
Updates to health and safety attributes such as whether you require masks or temperature checks. – A yes or no here can impact your business

Availability of indicating your business as "black-owned."

Reduced video upload size – this may mean that existing videos will no longer load.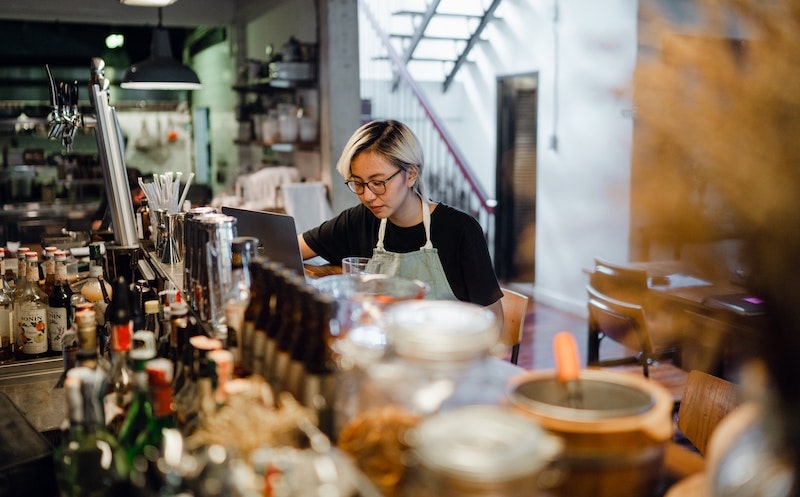 14. Promote your bar on social media 
Are you stuck on how to increase bar revenue and feel like ads are the only way? Digital marketing is a sore spot for business owners. You can choose to utilize online ads, content creation, or both. You can pay on Facebook, Instagram, and of course, Google to promote your ads. Buying ads is a great way to gain exposure with people looking for bars in the area, but it can become expensive. 
The second method to promote your bar is through authentic content. When we say "authentic," we mean show what happens in your bar. Show your staff having a great time in the pre-shift huddle, or give a glimpse of your upcoming menu changes. Creating content can become time-consuming. A balance of both is the best way to attract customers to your bar. Be smart with ad spending, and be open with promoting your bar through social media content. 
15. Respond to your reviews 
A quick tip to prompt bar sales growth is to spend more time engaging with your customers. You can do this online and have a long-lasting impact. Respond to reviews with an open mind, a kind manner, and when faced with negativity, be the bigger person. 
Here are three ways you can respond to your reviews on TripAdvisor, Yelp, and Google Review:
Thank people for positive reviews and ask for their emails to send them a special reward for spreading the good word.

Offer insight into changes in operations or management. 

Apologize for subpar performance. 
Bar business ideas often focus on what you can do on-site, but what about everything happening online? Don't let reviews, bad or good, slip by because they're all opportunities to generate more business. 
16. Have a blanket "Surprise Me!" 
Bartenders hate to hear, "Surprise me!" because there is no good surprise when you have nothing to go on. Guests will keep asking for surprise cocktails, and the best you can do is deliver something fantastic but not too out of the ordinary. 
Here are a few ideas to get you started:
Offer different types of margaritas through May and the summer months.

Offer spiced rum, whiskey, and bourbon drinks in the winter months.

Pair the surprise drink with your current bar food promotion. 
When in doubt, create a surprise drink based on your inventory that needs to go first. If your pineapple is on its last day of freshness, then consider surprising guests with a pineapple screwdriver.
17. Bring in the community for entertainment
Dinner theater, community artist spotlights, murder-mystery parties, and even steampunk events can lure in unexpected patrons. Some people head to the bar because they have friends and don't want anything more than good drinks and good music. Others need a reason to get out. You'll know from years of experience and your sales reports when you have a slump on the horizon. Reach out to community college theater departments, or find local artists or communities on social media to set up a fun event for slow weekends. 
18. Embark on a mission with a charity 
Ben Cohen, the Ben of Ben & Jerry's Ice Cream, famously said, "Business has a responsibility to give back to the community."  It doesn't just make you feel good; it's good for business too. 
Where can you get started? Find local charities in your area through Facebook Groups or your Chamber of Commerce. Connect with a cause that matters to you, or help the people who need it most at the time through local chapters of international aid associations such as natural disaster relief funds or Action Against Hunger. 
19. Help people connect with mixers 
People are starved for face-to-face connections, and what better place to meet or get together than a bar? Mixers are great for weeknights and the weekend, so you can fit these into your schedule wherever you foresee a lull in business. 
Well, we always advise that you stay true to your concept, but there are a few mixers that most bars or restaurants can pull off: 
The "Looking for Love" mixer - Host a singles mixer. 

The "Network Night" mixer for business professionals. Call in specific industries or departments such as 'HR Networking Night' or 'Managers Meet on Mondays." 

The "Writers Connection" for local writers (published or otherwise)

The "Corporate Stole My Weeknight" mixer where you host a mixer for a business as one of their corporate events. 
20. Don't make people wait! Offer drinks on arrival 
It's no secret in the hospitality industry… guests hate waiting. If you have a hostess, they can be responsible for opening these tabs and taking the first round of orders. (Be sure that they're of age to take orders or serve alcohol!) If you don't usually have a hostess, then work the waiting area into one of the server's sections. It's a great way to make a good impression at the door and dissuade them from going to another hot spot nearby. 
21. Don't downplay the top shelf 
Struggling bar mistake #1: pushing cheap drinks to boost bar revenue.
Common revenue-generating ideas for bars put the focus on volume. Instead, put some emphasis on your top shelf and give them a special name on the menu. Here are a few common examples:
Cadillac Margarita 

Johnnie Blue on the Rocks 

Goose and Tonic
Bonus: train your bar and service staff to offer "refills" instead of "another drink." The guest doesn't feel the pressure to choose another drink or overthink whether they should order another top-shelf item.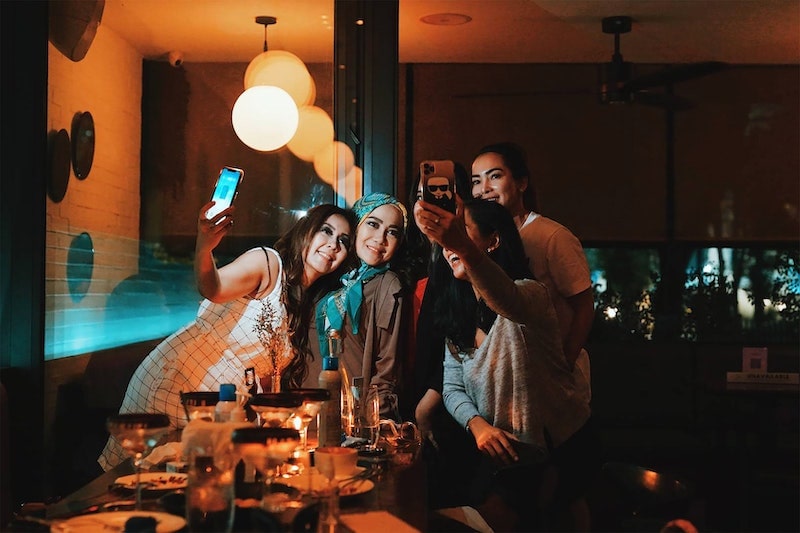 22. Reward your regulars with a loyalty program 
Your bar can't live for the weekend. Celebrate your regulars and entice them to cash in on rewards. Working strategies to increase bar sales doesn't always mean bringing in new customers. Repeat customers spend more, promote your business, and it costs the business less to keep them happy. It's easy to set up a reward system. First, cultivate your customer base. Second, connect it with an SMS or email service. Finally, offer discounts and bonuses to your best customers! 
Poster POS offers unique functions that allow bar and restaurant owners to identify regular guests and offer them exclusive rewards. We also made sure that those rewards are easy for your service staff to put to good use. 
Learning how to increase bar sales is a never-ending journey. Trends, technology, and customer habits change. These tips and ideas will help bring in new customers while helping to deliver a long-lasting and positive impact on the customer experience.