How to choose a restaurant location
30 July 2018
•
7 minute read
•
10,164 views
Your restaurant's location affects the success of your business and the speed at which your investments are paid back. A good location provides you with a stable traffic of customers and high profits. Of course, when you are planning on how to start a restaurant, you need to consider many other important points. 
For example, there is no single perfect concept that will lead to unconditional prosperity for your business, no matter what location you choose. Here is some universal advice: Rent restaurant space or buy premises that fit your concept, and don't fall for a place just because it's cheap. The saving is not worth it. Check out the general calculations on how much investment you need to see the whole picture. Now, let's take a look at the key factors when you choosing the right restaurant location.
Concept
Every location has a certain potential but it won't guarantee stable profits one way or the other. Moreover, if you fail to take full advantage of a promising location, you won't be able to avoid financial loss.
When we talked about the licenses and permits needed for a restaurant we mentioned two fundamentally different strategies for choosing the best restaurant location:
The first involves finalizing the restaurant concept before you begin looking. Create a menu, calculate the budget, write a technical assignment for this specific business plan, and then start your search.
The second involves finding profitable and interesting offers on the real estate market. This means that the final concept depends on the location, area, technical capabilities and floor plan.
If you chose the first option, then the concept (fast food, street food, fast casual, upper casual, casual dining, fine dining) must be chosen up front, because each concept implies where to locate your restaurant. For example, it is better to place a luxury restaurant in the historical center and downtown; family restaurants, cafes, and coffee shops go uptown; fast food outlets fit perfectly into shopping and business centers, and close to university campuses, schools, and transport facilities. 

The second option limits your ideas, making you adjust to the location. But then, an owner may not have an opportunity to open a restaurant exactly where he wants. For example, if your first idea was to become one of those restaurants with playgrounds, where parents would be able to relax, it just may not happen. This can be affected by the high cost of rentals or the discovery that the concept of the future restaurant doesn't fit the neighborhood.
Different options
So, how to choose the best location for your restaurant? Always consider several options. There is always plenty to choose from, so there is no need to grab the first premises that seem, at least partially, suitable for your requirements. There are a lot of great locations to start your restaurant business! Be sure to pay attention to the following points:
Area
Usually, the concept, target audience, and actual location are closely related. For example, a convenient traffic interchange with metro station and bus stops doesn't mean a steakhouse will succeed there. This concept simply doesn't fit that neighborhood. After all, the average check at such places is about $100. And people who are used to paying that much for a dinner won't usually stick to the metro station nearby even if they use it on a daily basis. Therefore, it is important to define a target audience of your restaurant.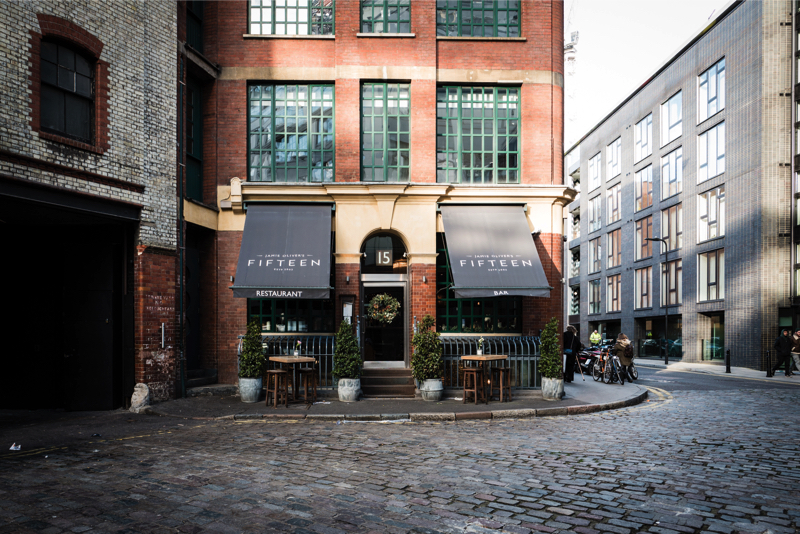 Visibility
The obvious advantage of visibility is that it is the best way to let people know of your existence without the additional cost of advertising. 
Of course, if you're opening a secret restaurant for an elite who have a password or that is by invitation only, then visibility is not your cup of tea. But most entrepreneurs want to attract more new guests, so a bright sign that grabs people's attention is an obvious advantage. A restaurant located at a crossroads naturally has a good overview and may even become a landmark at which people can rendezvous. 
As they walk down the street, people will notice the facade of your restaurant and wonder why they haven't been to such a cool place yet. Or maybe they will think your location is perfect for grabbing a cup of coffee on the way to work, or having a lovely breakfast on Sunday morning. There a lot of restaurant marketing trends right now, but why don't you start with the obvious one?
Parking
What is important when choosing a restaurant? Cuisine, atmosphere, and comfort! To which we can add parking. Not surprisingly, restaurants that offer a limited number of parking spaces or have no parking at all will annoy guests and spoil their impression of the place. Of course, a well-planned concept and great cuisine can smooth out the experience of parking 5 blocks away but it's better to avoid this inconvenience. The easier it is to park near your restaurant, the more likely people will remember your service and return.
Infrastructure
Changes in the neighborhood's infrastructure may affect a restaurant operation. It is well worth becoming aware of development plans for your area. For example, if a brand new business center is about to open its doors right next to your restaurant, then you ought to put business lunches on the menu.
Or if there is some huge shopping mall in your area, it may be worth adding a kids' menu or positioning your place as kid-friendly since people often visit such places as a family. It is also worth clarifying whether there are plans for future construction that will destroy the restaurant's visibility and accessibility.
In addition to demographics, the actual premises matter. Its characteristics (the total area (15 square feet per person), power, ventilation, the presence of a back door, etc.) should meet all the food safety standards perfectly. Here are some to pay keep in mind:
You need to do this not just for the record. If your electricity supply is enough to maintain just one coffee machine, it's clear there is no chance you will open a fine-dining restaurant. Or, equally, if there is room for full scale production but you only have enough space for a few seats. Take a look at every aspect of your concept and compare it with the actual location before leasing.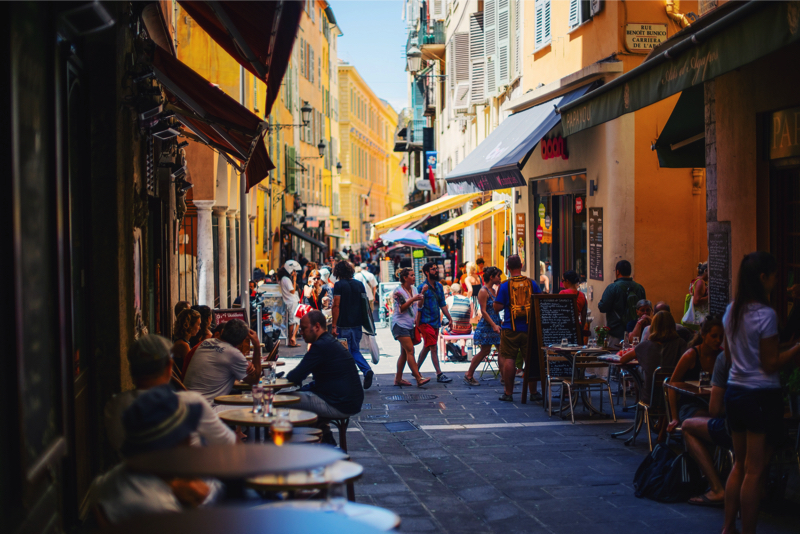 Competitors
Even if you have chosen one of the best restaurant concepts in the world, you need to be aware of what surrounds you. Do a little research to figure out if the area where you want to locate your place doesn't have ten-to-fifteen similar concepts: It simply doesn't make sense to open a pizza-restaurant when there is another one 100 meters away. On the other hand, when you have a special offer that doesn't match any of your competitors you've got a chance. For example, your bakery makes pastries that differ from all the other local bakeries, for example you have a great range of handmade vegetarian pastries. Forewarned is forearmed, right?
Keep an eye on every restaurant in your neighborhood and especially your direct competitors and most successful restaurant locations. You can visit them under cover or send one of your employees to scout out the competition. It is very important to know their strengths and weaknesses: Which dish is a bestseller and which is least popular; what is the busiest time; do they have special deals that you haven't thought of what restaurant POS system and marketing software do they use, etc.? This knowledge will give you an opportunity not only keep up but also to build a strategy to get one step ahead. But don't turn healthy competition into some kind of frantic obsession. Put your restaurant first and focus on your own success.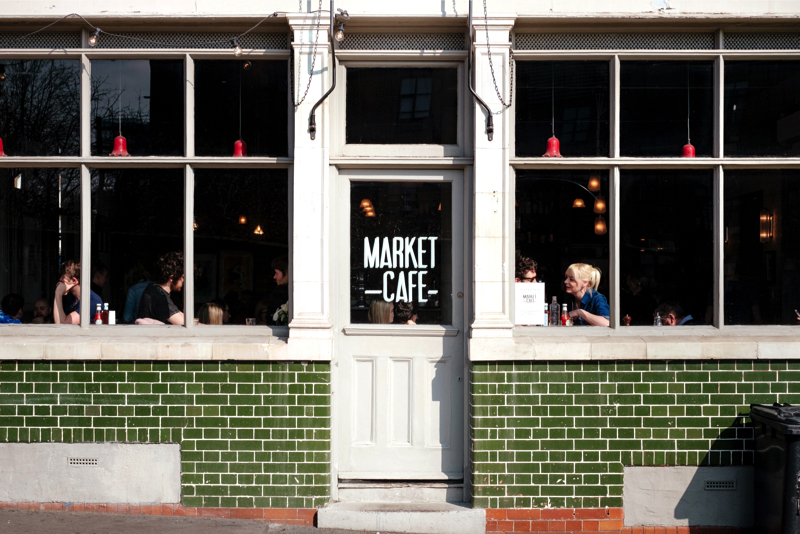 Lease terms
Nobody wants to be deceived or discover he signed up to unfavorable conditions simply because he didn't look deeper: Read the agreement very carefully and take every word of it into account. At this stage we advise contacting a competent lawyer who will help by drawing your attention to all the pitfalls. For example:
Check the purpose of the premises and whether it meets food safety norms. The most obvious point, yet sometimes entrepreneurs make this mistake and it can cause a lot of trouble in the future.
Be aware that some lessors may try to trick you. To protect yourself and your business always read the fine print and small paragraphs giving the reasons for canceling rental agreements.
Utilities. They may or may not be included in the lease, so it is very important to understand what exactly you are paying for.
Find out who rented the location before you, and the reason he moved out. The place may have stayed empty for years (already suspicious), so it will be a little more difficult to find out the story behind it. If a restaurant or cafe had been located there previously, read the reviews on social media or on TripAdvisor to understand what "mark" this location has left. Of course, if you have a strong brand and you know how to promote a restaurant, then the failures of others may not affect your business.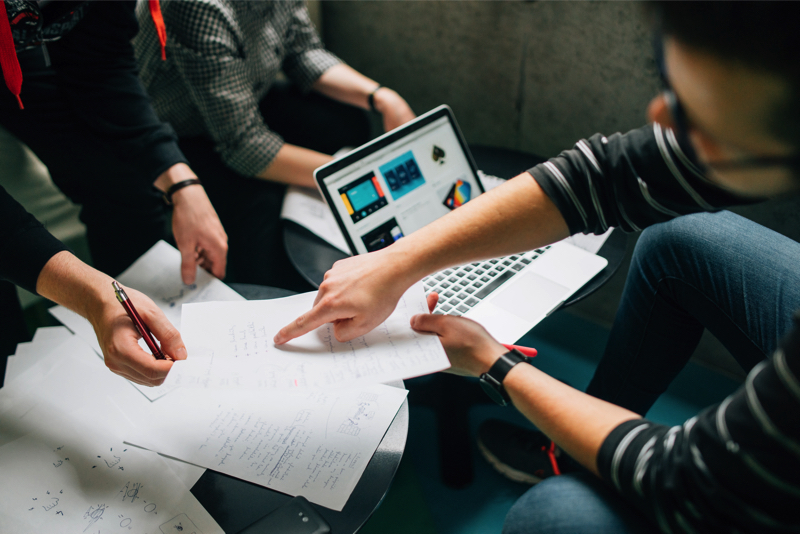 Check with your business plan
When you finally choose the best location to open a simple restaurant, review your business plan and finalize it by taking into account the particular qualities
of the chosen location:
enter the real rental payment;
add the utilities you pay for;
consider the real area of the restaurant and the number of seats;
calculate people traffic, etc.
It is important that you objectively evaluate your future business, being realistic and judicious. Once again, don't make an emotional decision, everything needs to be calculated, and then your restaurant will work stably and profitably. Choose a restaurant location smartly!
You can always save months of work if you involve professionals in helping you build and manage your business from the get-go. Their experience will help you avoid common mistakes and guide you while you are choosing a location for your restaurant. But, if your budget is limited, you will have to do everything on your own: Read forums and articles, communicate with entrepreneurs who have already gone through this and build on the experience of other people.
Sign up for our newsletter
Useful tips, articles, webinars about the restaurant business
You're already subscribed!
Double-check the email address you have written
✔ Thanks! You're now subscribed to our blog updates

Your detailed checklist for opening a new restaurant
Setting up a restaurant business? Use this ultimate checklist to do it right.
×
Sign up for our newsletter
Useful tips, articles, webinars about the restaurant business
You're already subscribed!
Double-check the email address you have written
✔ Thanks! You're now subscribed to our blog updates