Leasing a restaurant: How to find and rent the right space for your business
24 January 2022
•
12 minute read
•
7,844 views
Leasing a restaurant space is one of the first steps down the road to opening a restaurant. Putting pen to paper on a restaurant lease agreement is an exciting moment, but ensuring that renting a restaurant space is a success into your future requires prior planning.
To lease a restaurant space you should first familiarize yourself with restaurant lease terms, how much does it cost to rent a restaurant, as well as how to negotiate a restaurant lease. Planning is key when it comes to renting a restaurant because this important decision will impact the future of your restaurant for its whole lifetime, having an effect on everything from labor costs, to overheads, to your marketing outlay. Also, renting a restaurant space is one of the major part of your restaurant business plan.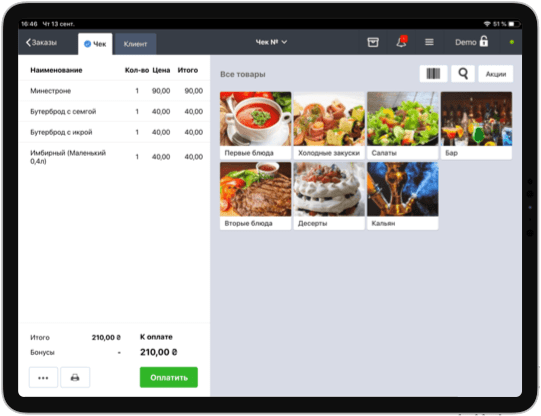 Find out why restaurant owners love Poster's point of sale system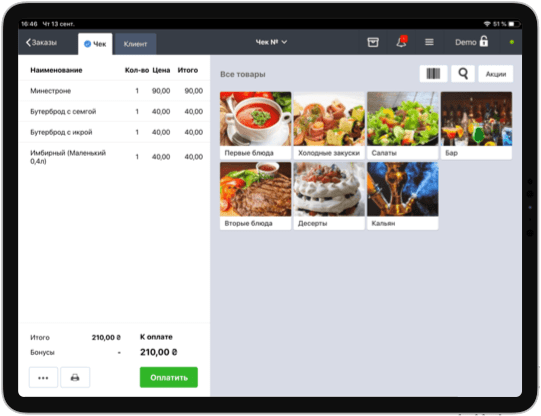 Here we're going to cover all the points you need to know regarding leasing a space for a restaurant, including: how to find a restaurant space for lease, what are the terms of a commercial lease, and more! Let's get into it. 
Buying vs Leasing a Restaurant
Before we enter into how to lease a restaurant, we first want to touch on the alternative; buying a restaurant space. Both buying a restaurant space and leasing a restaurant space have their pros and cons and here we'll run through both.
Buy a Restaurant Space
| | |
| --- | --- |
| Pros | Cons |
| + At the end of the mortgage you own the building | — Property in the perfect location is rarely for sale |
| + More often than not, property appreciates in value | — You are responsible for the often high costs of building maintenance and repair |
| + No landlord or property owner to answer to | — Requires enough start-up capital to cover at least 10-20% of the mortgage as a deposit. |
Rent a Restaurant Space
| | |
| --- | --- |
| Pros | Cons |
| + Your costs are fixed for the duration of your lease | — Someone else owns the space and can limit how you are allowed to change it |
| + Initial capital requirements are lower | — Have to keep to the legally binding terms of the lease |
| + There are usually better venues available for lease | — You're not building equity |
| + Someone else is often responsible for building maintenance | — Might not be allowed to extend your lease |
| | — You are liable to finish your lease should your business close |
If you have the capital, and can find the perfect spot for sale, then the pros of buying a restaurant space can often outweigh the cons. However, if you don't have access to the capital to purchase then the next best option is to lease space for a restaurant.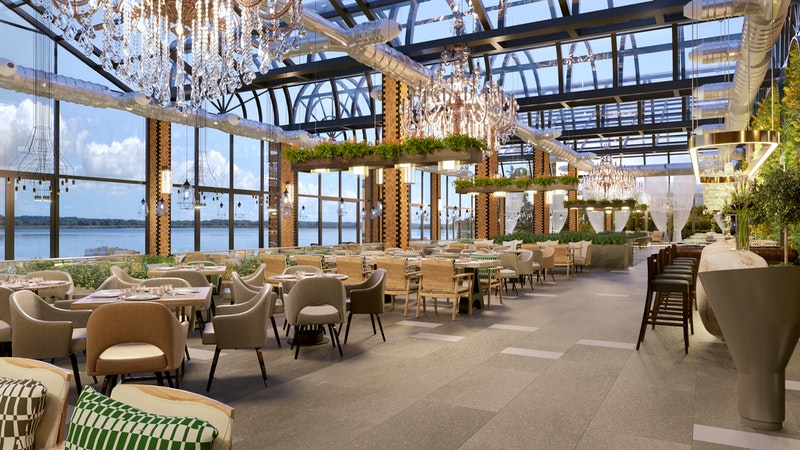 The Most Common Restaurant Lease Types
Many will ask "what is the best type of lease for a new restaurant?" The answer is different for each individual signing a commercial restaurant lease agreement and their unique situation. However, there are common types of restaurant leasing agreement and knowing these can help you enter into lease negotiations with confidence.
The type of lease, and the restaurant lease terms, which you sign determines the costs covered by you and those covered by the building owner.
The two most common types of restaurant lease are a gross lease and a net lease. 
Gross Lease - Here the renter pays a flat monthly fee that includes building maintenance costs, all utilities, and operational costs. This does mean a high rent amount but, in return, you can be sure of no surprise costs.
Net Lease - A flat monthly fee again, but the renter is responsible for only some of the operating costs of the venue. These costs include property taxes, utilities, insurance, and maintenance costs. There are three common types of net lease:
Single: Here you pay rent that covers everything except property taxes. You must manage and pay these separately.

Double: Here you pay rent that covers everything except property taxes and insurance. You must manage and pay these separately.

Triple: Here you pay rent that covers everything except property taxes, insurance, and building maintenance. You must manage and pay these separately.
The less your rent includes the lower your rent bill but this is not a saving, because you still need to pay the other costs. Whilst a net lease might seem better at first, you must then ensure you have enough operation reserves, discussed in our previous piece on Starting a Bar, to cover anything unexpected happening to your restaurant leasing space.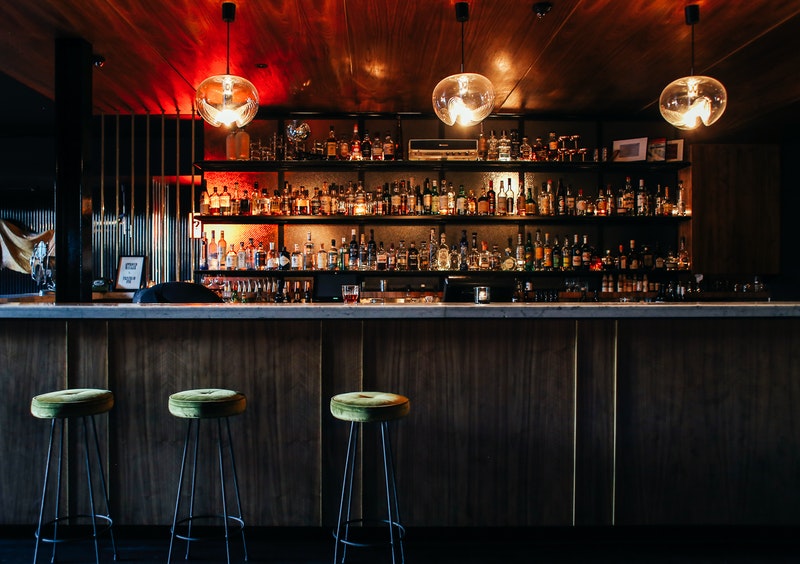 How to Find the Right Restaurant Rental Space
Before even thinking about looking through the window of a commercial restaurant space for lease, a future restaurateur should first consider their budget.
Budget Factors
Your restaurant budget is the most influential part of choosing a restaurant location for lease, and the more accurate it is the better you can plan the finances of your future restaurant. Here are the top factors in your budget that will affect your leasing decision.
Projected Revenue - Expect to spend 5-10% of your restaurant's revenue on rent and utilities.
Menu Prices - Menu prices heavily influence projected revenue, meaning that they influence how much you can spend on rent each month.
Play around with your menu prices and see how they affect your total revenue projections and, thus, the amount you can spend on rent and utilities.
Market Research - Every town and city is different and conducting proper market research is one of the most important points on a checklist for leasing a restaurant. The results of through market research can help to guide you toward a venue that suits your concept within the goals of your budget.
Operational Reserves - These will need to be able to cover months of rent and utilities should business take a downturn for one of many reasons.
Your operational reserves will be proportional to your rent and utilities and, along with your projected revenue, will help to define how much you can afford to pay in rent.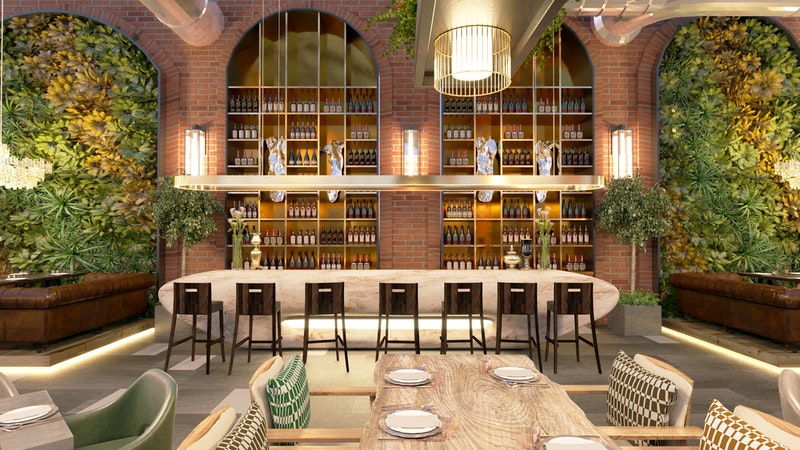 Where to Find a Restaurant Space for Rent
When searching for restaurant buildings for lease or restaurant properties for rent there are three main routes of inquiry.
Commercial Real Estate Brokers - Commercial real estate brokers represent the landlord of the property and you can approach them to find venues that fit your criteria. You should, however, be knowledgeable of how they operate.
Commercial real estate brokers work for the property's landlord, not for you. They are looking to get the landlord, not you, the best deal.
A commercial real estate broker might be a highly convenient choice for how to lease a restaurant space, but using one might not be a great financial move.
For Lease Signs - Drive around to see if there are any properties displaying For Lease signs that seem to fit your criteria. This process of finding a restaurant property for rent is time consuming, but it also allows you to get to know the area in which you want to have a restaurant.
This method of finding restaurant real estate for lease will involve lots of phone calls and voicemail messages that will require follow up calls to chase leads. Keeping a record of who you've called and when, along with related addresses, can help to organize this process.
Internet - Now the first place people turn to when looking for where to search for commercial restaurant lease listings. There are many websites that catalogue and display restaurant property for lease, along with other commercial spaces. Some good sites to start on are: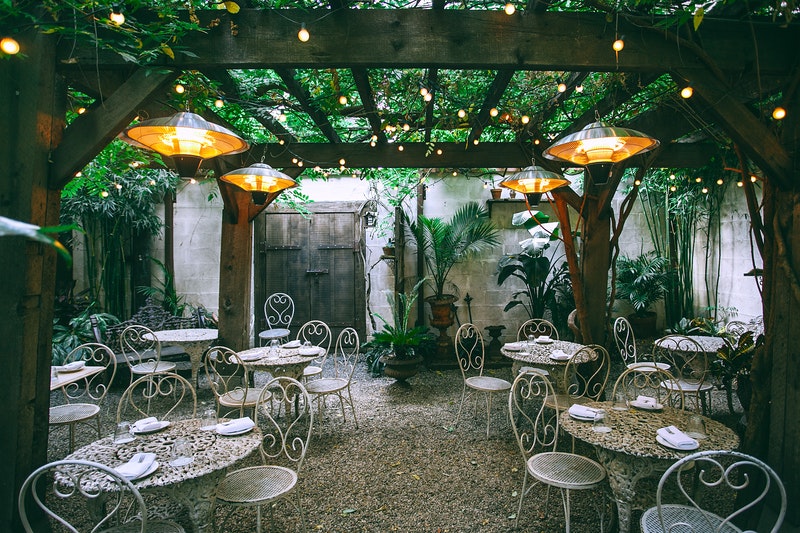 Assessing the Local Neighborhood
Location, location, location. When choosing where to open your restaurant location cannot be stressed enough. The word location incorporates a myriad of factors that are all important indicators as to whether or not a restaurant will succeed.
Neighborhood - Is it an established neighborhood or an up-and-coming one? Which one of these best suits your concept? Most importantly, does the neighborhood contain your target market? 
Target Market - Is your target market in the local neighborhood? Use a census explorer to understand the area better. If your target market does live in the area, which of the businesses around you are competing for their attention?
Other Businesses - This includes competitors, who may be competing for your target market, and complimentary business, with whom you may be able to form mutually beneficial partnerships.
Foot Traffic - It's expensive to lease a location on a high street but there is a huge amount of foot traffic. An off high street location will be cheaper but will require a greater spend on marketing to draw customers in.
Turnover - Has there been a lot of business turnover in the neighborhood? If it didn't work for others it probably won't work for you.
Choosing the Right Square Footage for Your Restaurant
The average rent per square foot for restaurant space varies by where the building is located, and the rate per square foot is often how commercial spaces are advertised. There are multiple factors that can affect the size of the venue you choose.
Concept - Different concepts require different amounts of space and the size of your space will be determined by what you want to do with it. A takeout location requires a small space, whilst a banquet location requires a lot.
Space per Customer - Consider following the industry guidelines for the amount of space required per customer for each type of concept to help you size your venue for success.
Kitchen:Dining Room Split - Expect your kitchen to take up 40% of the available space, leaving 60% of the space available for front of house operations.
Profitability - How many seats can you fit in a venue? The answer will let you know the maximum number of guests you can serve in a given period, allowing you to work out the size your average check needs to be in order to breakeven. This can then be compared to your menu price to see if it is achievable.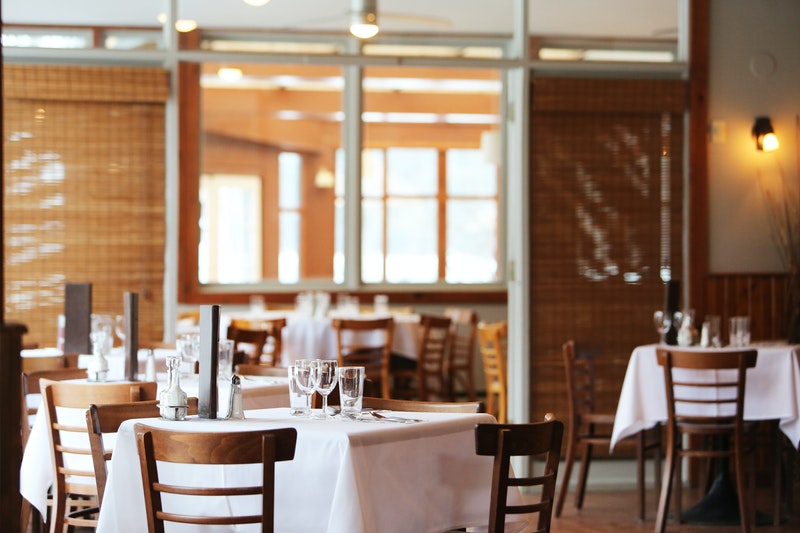 Assessing the Potential of the Space
The location of the leasable restaurant space might be perfect, and it might be the perfect size for your concept, but what is the true potential of the space?
Profitability - The most important factor when choosing a restaurant space. How many guests can you serve in a given period of time in this venue? Combined with your menu prices does that produce an achievable estimate for your average guest check to allow you to turn a profit?
Condition - Is the commercial space for a restaurant a turnkey restaurant or does it require a lot of work? Turnkey spaces require much less input but are usually more expensive per month. A space that is not currently a restaurant, or is in disarray, will require renovations which cost money. However, the rent for these locations is often cheaper.
Features - These can be a part of the location i.e. beachfront or harborside, but can also include things like an outdoor patio. Knowing what features you want beforehand can help you narrow your search quicker.
Negotiating a Lease with a Landlord
How do you negotiate a restaurant lease? is a very common question, and entering into negotiations knowing how they work can help you receive the best outcome for your new business. 
What is a Lease Agreement?
A lease agreement is a legally binding document between a landlord and a tenant. It is one of the major document within list of restaurant licenses and permits. A commercial lease is unique to the property being leased, the tenant, and the landlord. Whilst each lease is unique there are common elements to all commercial leases, including:
Description of premises

Rent cost

How overdue payments are handled

Security deposit size

Renewal terms

Under what conditions the property is rented

Subletting terms

Parking availability

Party responsible for paying utilities

Party responsible for building maintenance

Any Force majeure clauses

Conditions under which the landlord can enter to inspect, repair, or examine the property

Termination agreement

Laws governing the agreement, including the jurisdiction that handles disputes

Methods through which future conflicts should be handed
Things to Consider Before Negotiating a Lease
There are certain things you as a tenant are going to expect from your lease. These should be considered before beginning negotiations so you can ensure you get what you and your business need to succeed.
Lease Length - Short term leases allow you to relocate sooner, but a long term lease means you won't have to move too soon. Longer term leases typically come with a better deal.
Who's Your Landlord? - If the building is shared with others, ask them what the landlord is like, questions to ask these tenants when leasing a restaurant can be: does the landlord maintain the property well? Is the rent stable over the long term? Are they planning on staying on for another term?
Finding out what type of a landlord you prospective landlord is can help you make a decision on a property.
Can You Sublease? - If you vacate the property for any reason are you allowed to sublease the property so that you can cover your costs.
Property Improvement Restrictions - How much are you looking to renovate the property? And how much of that might you be willing to forego should your landlord want to limit your ability to undertake renovations.
Signage Rights - Can you display signs? If so, how many, where, and how big? This can also be affected by municipal codes and ordinances so read these first so that you know the legal limits. Knowing these legal limits can give you some room to ask for more than the landlord is offering if you want it.
Measure the Space - Have the space independently measured to be sure that the square footage you're being sold is what you're getting. 
Importantly, when viewing or negotiating for a property don't send out signals as to how much you want that space. The more you show your desire for a location the more likely the landlord is to keep the price high.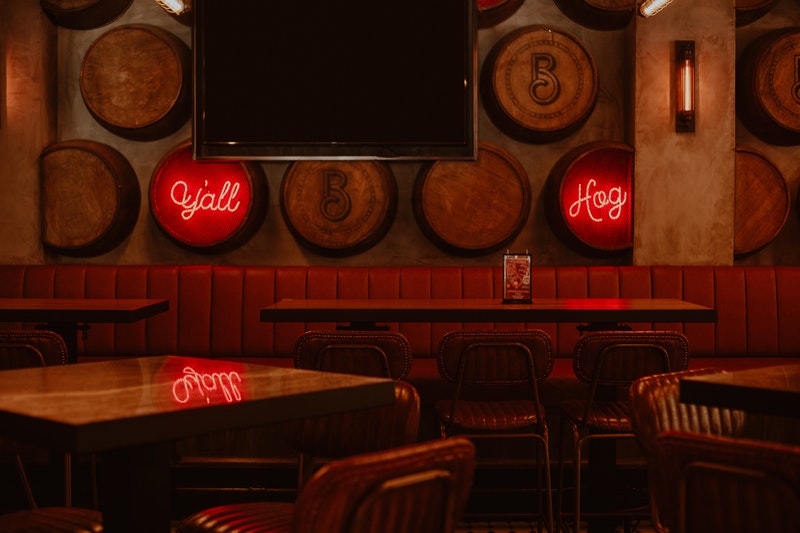 Negotiating a Restaurant Lease
When negotiating a location for a lease there are a few tips to keep in mind to ensure you get what you want.
Be Prepared to Walk Away - Negotiate to get what you want and if you can't get close to what is acceptable for your needs, both physically and financial, then walk away. Don't start out on the back foot.
Don't Always Accept the First Offer -  First offers are often inflated because the landlord expects a counter offer. By offering a higher rate to begin with they allow themselves to settle on a rate they want to get instead of compromising.
Professional Review - Personally review your lease, line by line, then have a lawyer or someone fluent in contract law review it for you too.
How to Navigate a Lease Renewal
Now it's time to negotiate a lease renewal or extension. The first thing to do is review your current lease, specifically the "option to extend" or "right to renew" section.
This section of the lease will inform you if you're allowed to renew, the notice period, and how the charges for the extension of the lease may be calculated. The ability to renew gives you some ability to negotiate. To start negotiations regarding a lease you have two options:
Reach out stating your intent to renew your lease but include your preferred rental rate in this letter. This opens negotiations.

Prepare an offer to lease, letter of intent, or renewal proposal. This is a legally binding document that lays out your business terms and conditions to move forward with a renewal. This also opens negotiations.
It is worth remembering that renewal is best for both parties, you get to keep your business and the landlord doesn't have to find a new tenant.
How to Renegotiate a Commercial Lease in a Case of Force Majeure
A force majeure is a clause in a lease that determines what happens in the case of an event happening that is considered to be out of the control of both the tenant and the landlord.
Different events will often have their own force majeure clause, reflecting the impact that event has on each participant. In the majority of cases a force majeure event will exempt the party from performing their obligations for the duration of the event.
To negotiate during a case of force majeure you can follow these advisory steps:
Become familiar with how to restructure a restaurant lease. Knowing your options is key to success.

Open a dialogue with your landlord in a non-confrontational way. Hire an attorney if you feel it is necessary. Don't enter into negotiations with any prejudice, your landlord will often want to keep you as a tenant for the same reason you want to renew; it's easier than starting afresh.

Explain the hardship you're going through, the unprecedented nature of current events, and your desire for things to return to normal as quickly as possible.

Show a genuine interest in your landlord's side of the argument. Have an open conversation discussing both your situations. This compassion and willingness to talk can allow you to come to a mutually beneficial agreement.

Once a new agreement of lease or an addendum has been reached verbally you must get it in writing, have it reviewed by an independent attorney, and then have all the applicable parties sign it.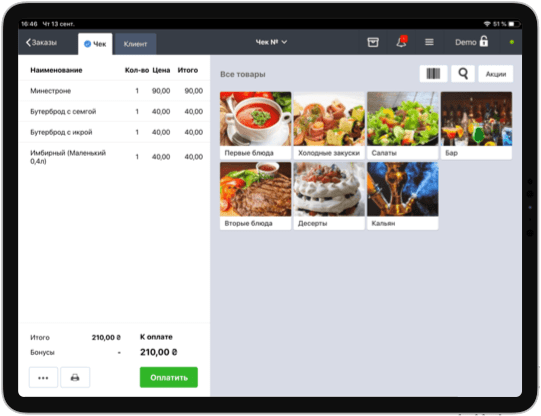 Poster's restaurant point of sale system will help you and your staff sell more and lower your bottom line.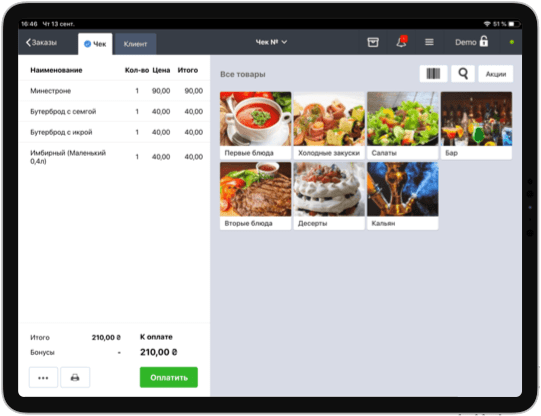 Now you know how to rent a restaurant space you can begin your search for your dream location in which to open your dream restaurant! Keeping the above points in mind whilst you plan, search for, and negotiate a lease will ensure that you're starting off on the right foot. The positive impact of planning and research at every turn cannot be understated, and whilst cutting corners might be easy, the best future lies on the road well paved by proper planning and research.
Sign up for our newsletter
Useful tips, articles, webinars about the restaurant business
You're already subscribed!
Double-check the email address you have written
✔ Thanks! You're now subscribed to our blog updates
Sign up for our newsletter
Useful tips, articles, webinars about the restaurant business
You're already subscribed!
Double-check the email address you have written
✔ Thanks! You're now subscribed to our blog updates