How to manage multiple restaurant locations
26 August 2019
•
6 minute read
•
7,672 views
There is no shortage of ambition among restaurant owners, look to In-N-Out for inspiration. The famous, although a regionalized chain, started in 1948 when Harry and Esther Snyder opened their small burger joint in Baldwin Park, California. 
The brand has continued to grow since then, because of a carefully crafted expansion plan which focuses on consistency. In-N-Out remains a family-owned and operated restaurant chain with Harry and Esther's granddaughter as the current CEO.
Lynsi Snyder, the current CEO at In-N-Out, is one of Glassdoor's top bosses who run a restaurant chain that belongs to her family and generates hundreds of millions in revenue.
How did In-N-Out rise from a single burger restaurant with no dining area to having over 300 stores across various states in the U.S.? They kept with a concept they loved, and within a market that desired that concept. Every store features the same menu, interior design and approach to management. For In-N-Out, their brand consistency made continued growth and a high-level of success possible. 
The thought and planning that In-N-Out used to expand their brand made it possible to manage multiple restaurant locations. Either you decide to go along the same path as In-N-Out, or you're going to run several different restaurants, prepare yourself for the new hurdles you'll need to jump.
Replicate your success or try a new concept 
After your flagship restaurant becomes a success, you can continue to open new restaurants using the same concept or explore your options and try new themes. Whatever you choose, you already know the struggles of the industry and can benefit from that knowledge.
Opening multiple restaurants requires careful consideration of the location, concept, and target audiences. If you want to open a second restaurant with a different concept, then you'll need to put time and energy into defining these details of your new business. 
Same concept in a new city
When you choose where to open a second location, you'll try to find a place frequently visited by a similar audience but far enough from your first location to avoid competition between them. If you open a new location in a different city, you guarantee there won't be any risk of depleting your customer pool. Of course, you'll worry about visiting both stores regularly, so there's a bit of a predicament. 
Pros of opening a second restaurant location in a new city:
Untapped customer base.

New staffing options.

Exposure of your brand.
Cons of opening your new location in a different city:
Trouble balancing your time between the two locations that are far from each other.

Relocation required if you want to promote your current employees.  

Expanding your network when suppliers cannot provide for all or both locations.  
To get a better understanding of the audience and estimate future demand and popularity, you can start with opening a pop-up restaurant in the city of your choice. In a short run you'll be able to collect opinions on whether or not your potential customers would like your pop-up restaurant become permanent.
New concepts, niches, and audiences
A second location can be a chance to explore new concepts and restaurant ideas. That means experimenting with food themes, décor, and sales methods. It can be fun, but also challenging as you're working away from proven success. 
Pros of taking on a new concept or niche:
A chance to accommodate changing trends. 

An opportunity to find the most profitable restaurant concept.

Minimized competition with your existing brand. 
You can see these benefits in action in many big chains. For example, the Darden Restaurant "family" owns Olive Garden, Yardhouse, and Bahama Breeze, among many other brands. This chain can open an Olive Garden and Yardhouse right next to each other, knowing that they are different enough to not compete for sales.
Cons of managing many locations with different concepts:
A portion of what you learned in the first store won't apply to this new location.

Different employee training plans for each concept. 

More complex inventory and menu management. 
When managing multiple restaurants with different vibe and food, you don't have to reinvent your approach to running business for each new location you open. You can rely on the proven  technology, best practices, and workflows.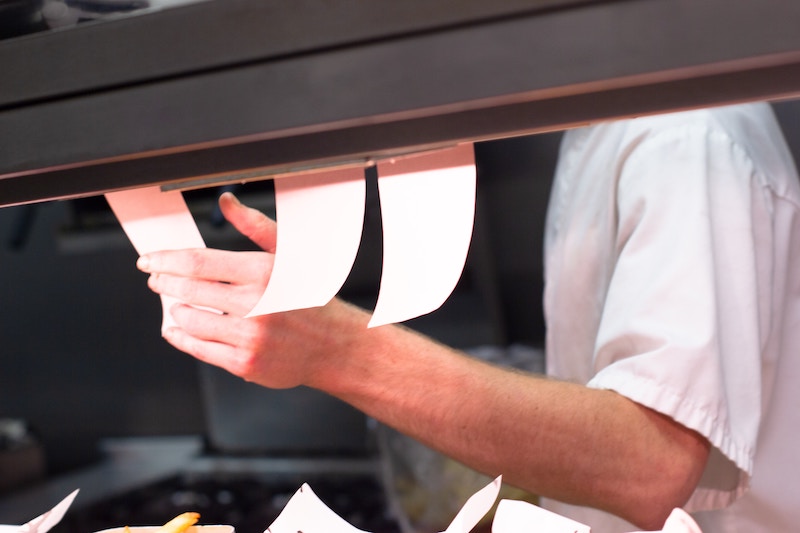 Create consistency in your restaurant operations
Even when your restaurants vary significantly in concept, you can setup cohesive operations and practices. You can implement many of your lessons learned from your first restaurant to make opening a second restaurant location easier.
Creating consistency allows you to measure, control, and establish accountability. These are proven business aspects that you can turn to regardless of concept or location: technology, suppliers, and launch team.
Launch team
Finding a good launch team is a challenge. If you have a team that can handle numbers, hustle, and understand how to make your vision a reality then they are truly valuable. Working with the same launch team or your consulting agency can save you time on establishing preferences and expectations.   
POS system
Use your POS to manage multi-unit restaurant operation from one account. This simplifies your workflow and makes establishing a management tech stack in a new location straightforward. Not every POS system allows managing multiple locations in one account. If you are ambitious, choose the software that will let your business grow flawlessly from the start. 
Suppliers
Maintain business relations with the same reliable suppliers of equipment pieces and products. Suppliers and manufacturers will often provide multi-unit restaurant owners with better terms such as improved efficiency and reduced costs. As you're bringing the supplier a substantial amount of business, you can open negotiations for better prices and delivery times which fit your schedule. 
When you use the successful components from previous operations, you can establish predictable processes in each new restaurant and deliver more consistent service to your customers.
Simplify your multi-unit restaurant operations with technology 
If you oversee inventory and sales of all of your restaurants in one system, you'll be a more efficient manager. You can go through the numbers on each location to identify areas of concern and areas of success without logging in and out and jumping between tabs in your browser.
POS system vendors offer different solutions for multi-unit operations. Consider the benefits you should expect from a POS system that allows you to run multiple restaurants from one account. For example, our restaurant POS system has the following features to ease your work.
Overall stats
See statistics and generate reports for every location in one place. It saves you time and makes it easier to get a grasp on the big picture.
Single customer base
Build a single customer base and run loyalty programs that work in multiple restaurants. A loyalty card working in multiple locations gives more value to customers. 
Employee access and permissions
Let employees use the same credentials to log in the POS in all your restaurants and don't worry about their access permissions. It makes it easier to rotate staff between locations, track their work time, and calculate payroll. 
Deliveries from suppliers
Control what's in stock in every location and have the ability to move inventory between locations. It makes your more flexible in managing inventory with no harm to accuracy.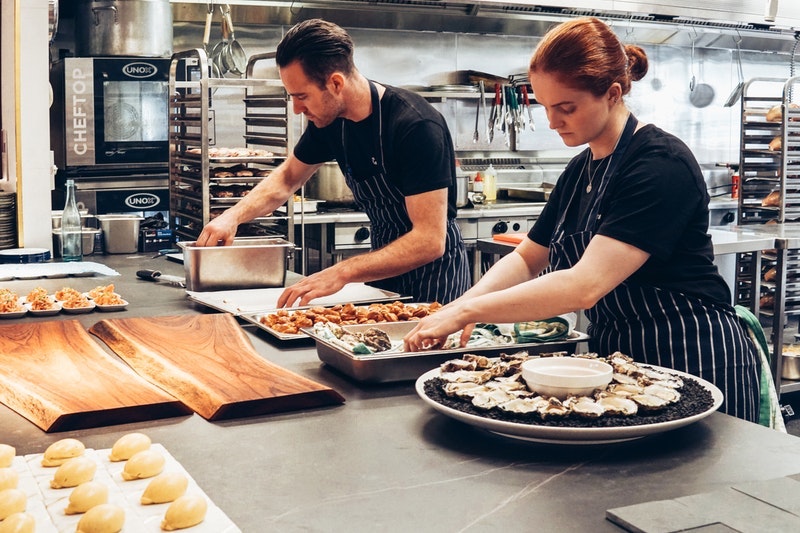 Rely on your team and make them feel appreciated
The team in your original establishment has a substantial amount of experience working with you. They should know what you expect and how you like things done. Because of this experience, your team is a valuable resource for your new restaurant.
Ask your mature employees, who can share their experiences, to help you onboard new staff members. If they manage to prove themselves, you can consider offering them a promotion.
As you look for a way to motivate your staff to help you with this new venture, allow them to problem-solve as well. Your team can provide you with outstanding insight on how to simplify processes or to become more efficient. Listening to their suggestions is a great motivational tool.
Something that you've already developed within your current team is the company culture. From fun and friendly to sporty or even a little snooty, your team has that special something. They can help you bring that culture and attitude into your new location.
Deciding to open your second restaurant location is the first step towards operating a chain. Growing and expanding your business relies on you choosing the right locations, building your team, and establishing consistent expectations. With a successful business model, you can take your restaurant business to new heights.
Sign up for our newsletter
Useful tips, articles, webinars about the restaurant business
You're already subscribed!
Double-check the email address you have written
✔ Thanks! You're now subscribed to our blog updates

Your detailed checklist for opening a new restaurant
Setting up a restaurant business? Use our checklist to do it right.
×
Sign up for our newsletter
Useful tips, articles, webinars about the restaurant business
You're already subscribed!
Double-check the email address you have written
✔ Thanks! You're now subscribed to our blog updates