Management checklists for daily restaurant operations: The Ultimate Guide
20 January 2022
•
11 minute read
•
8,294 views
You'll find that in order to run a successful restaurant, you're going to need to develop a series of effective strategies to structure day-to-day operations.
A tried and tested method to bring more order to your business is the restaurant checklist. They serve as excellent guides to understanding what should be done at any given moment of the day, what has already been accomplished, and what additional tasks can be completed if business is a bit slow.
You can funnel almost every process into a daily restaurant checklist: from cleaning your oven, setting tables, to taking out the trash. Restaurant checklists are incredible tools to improve the efficiency of your restaurant.
Whether you're working with a digital checklist, a printed restaurant checklist template you found online, or your own checklist you put together with your team, you'll be amazed by how helpful this simple tool can be in giving you an eagle-eye view of every task in your business. 
Read more to find out how to make your own checklists, the benefits they bring you, and every essential type of checklist you need to know about!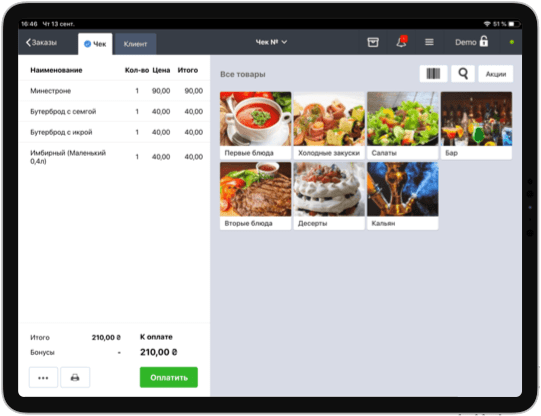 Find out why restaurant owners love Poster's point of sale system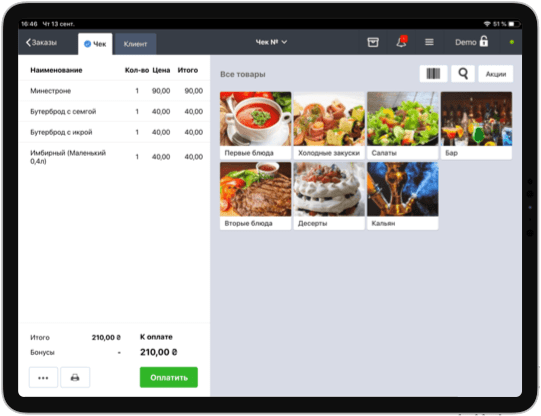 Tips for creating and implementing checklists at your restaurant 
If you're starting in the restaurant industry and you want to start working with checklists, you might be tempted to try to reinvent the wheel. After all, you have your own unique vision for your restaurant, and it's only logical that you should tailor your operations checklists accordingly.
However, there's a wealth of information online on almost every kind of checklist imaginable, so why not start there? Take a look at the essential checklists that we describe in this article, and modify them to make sure that they suit your needs! 
You might also be interested in studying the operational checklists of big chains such as McDonald's and Domino's, who are well-known for their exhaustive operational planning.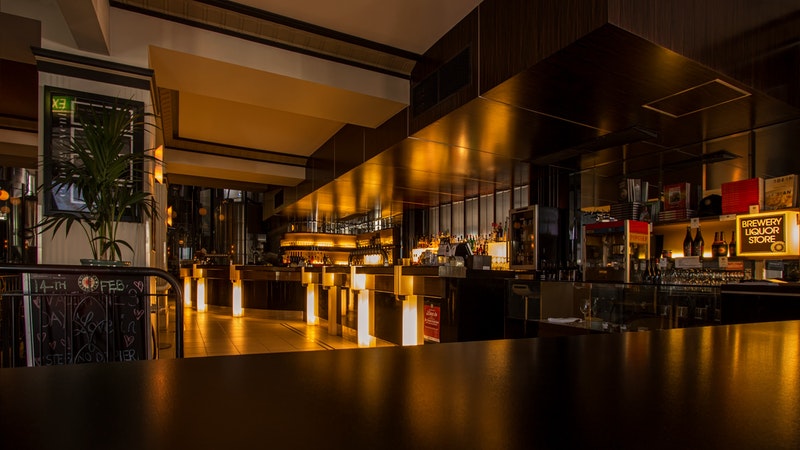 Once you've browsed a few templates, how can you make it your own? We recommend that you:
Start by sharing some of these templates with your staff, or at least with your top managers, if you have a big team. Get them to outline the processes that they believe are fundamental to your business, those which are irrelevant to, and rank order secondary processes.

Try to figure out if there are any tasks that might be missing from the checklists you're using. If you have a niche food offering or high-end cooking equipment, you might find there are some items missing from the list.

Now you can determine whether you need to make your own list from scratch, or whether you can settle for a template! Consider asking the managers for each team (BOH, FOH) to come up with their own checklists, or write your own and ask them for feedback once you're done.
Once you've completed this process, your goal will be to standardize these lists. You'll want copies printed at every station, or on every tablet in your business, and turn them into one of the backbones of your operation, and employee training procedures.
We do however suggest that you remain open-minded about your operational checklists. Check with your management team every few months and decide whether you want to reevaluate any of your standardized procedures, or whether you want to downgrade time-consuming processes.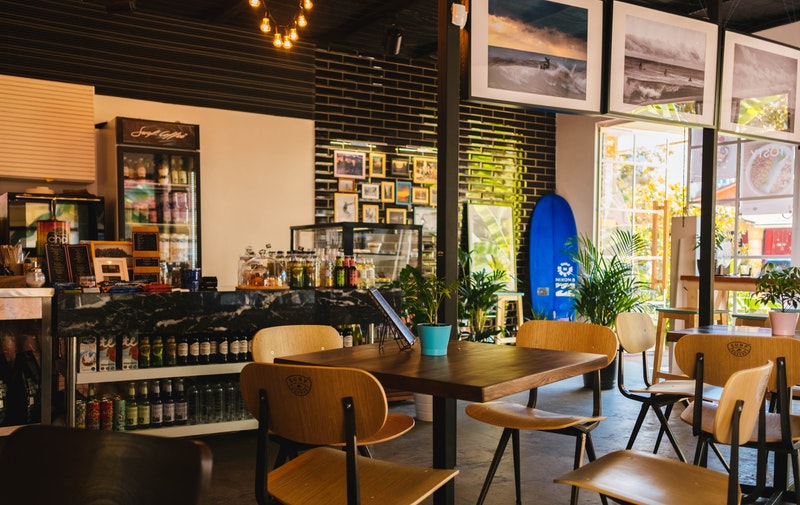 Top benefits of working with restaurant daily checklists
Here are some of the key benefits of having a restaurant opening checklist and restaurant closing checklist in place:
Saving time and money
The main downstream effect of working with restaurant opening and closing checklists is that you'll be saving a lot of time organising your staff, and a lot of money, both in material savings and reduced labour costs. 
Imagine how much more efficient you and every top manager can be, if you don't need to babysit every member of your team through every daily task? Although business owners might feel tempted to resort to common sense and folk wisdom to manage their businesses, nothing will save you and your staff more time than a well structured checklist.
On the other hand, you'll also be saving substantial amounts of money in the long run by avoiding material losses. If your checklist requires that your employees turn off the lights in every room just before leaving, they're less likely to forget. Likewise, if you require your kitchen staff to inspect certain perishables every morning for expiration dates, you're less likely to end up throwing away valuable inventory!
Inspecting is easier than ever
As the saying goes, if you know what to expect, it's easier to inspect. This also means that restaurant checklists make it easier than ever to hold your staff accountable. When you ask your team to check that every task has been completed, and sign their names at the bottom of the sheet or in the electronic form, you have written proof of who's responsible for each task.
Restaurant checklists help instill a sense of personal responsibility, and they give managers a streamlined solution to create effective operations at the workplace. It feels less like your manager is nagging you to do something, if everyone is aware that a certain task is essential for your daily operations.
Keeping your restaurant safe
Some of the most important tasks that you'll want to implement through your restaurant checklist will be your safety protocols. These tasks are usually included in your opening and closing checklists, and they cover everything from setting up your alarm system at the end of the day, to making sure that your gas stoves are turned off.
There are additional safety protocols that you can implement if you think that there might have been some petty theft at your restaurant, such as having your managers compare end-of-day reports from your restaurant pos system with each individual transaction. To accomplish these goals, you'll find that a restaurant safety checklist can often come in handy.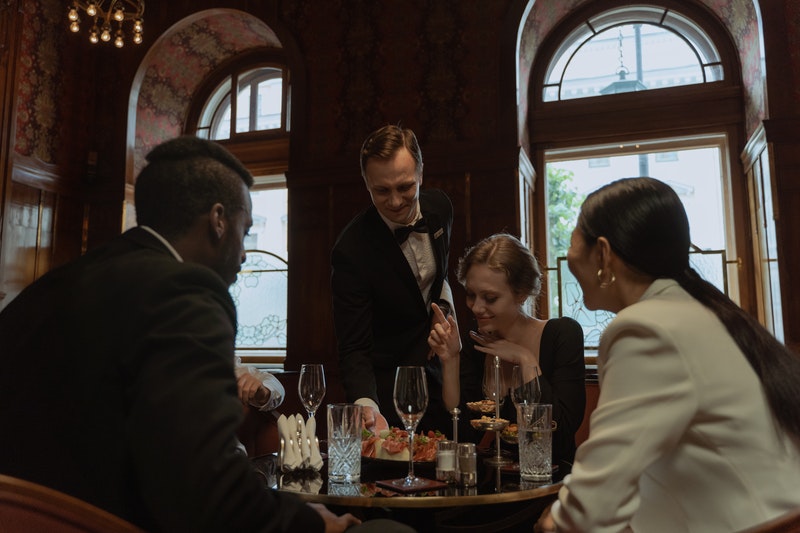 Essential Restaurant Checklists
Now, let's do a review of the main types of restaurant checklist! Feel free to use any of these as templates, or to tailor them to serve the needs of your restaurant:
Restaurant Manager Checklist
General managers or shift managers are crucial to the operational integrity of a restaurant. They have to be there when the restaurant opens and closes, and effectively, they need to take responsibility for every moving part in a restaurant. 
A manager's duties can be divided into the three main phases of a restaurant's operations: Opening and closing checklists for the restaurant, and a checklist for your shift change. Working with a checklist for a restaurant manager will help you immensely.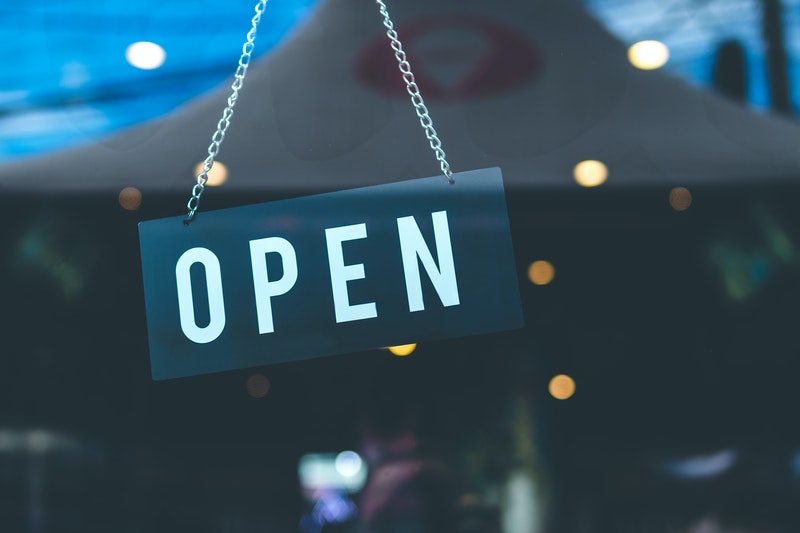 1. Manager's Opening Checklist
This opening checklist for a restaurant will include:
Ensuring that there is the correct amount of money in the cash register.

Coordinating with kitchen staff to make sure there's enough inventory to start the day.

Organizing deliveries for the day, making additional purchases from suppliers if necessary.

Paying the bills.

Projecting sales and setting an agenda for the day.

Explaining the daily specials to your FOH staff.

Inspect the restaurant for cleanliness.
Additionally, and depending on the size of your operation, a manager might also want to start their day by:
Answering emails from potential advertisers, new suppliers, etc.

Reviewing existing menu items and finding solutions to customer complaints.

Managing your social media platforms.
2. Shift Change Checklist
At the end of each shift, managers should coordinate with each other to ensure a smooth transition between their teams. Some topics they might want to cover with this restaurant manager duty checklist will include:
Explaining what tasks have been completed.

Sharing any unusual activity such as staff shortages, missing stock, etc.

Discussing any actions that need to be taken to successfully get through the day.
3. Manager's Closing Checklist
And finally, at closing hour, you'll want your manager to cover all of the following tasks with this closing checklist for a restaurant:
Checking the register.

Counting tips and distributing them according to company policy.

Reviewing staff schedules for the next day.

Making sure everything is clean and tidy for the next day.

Studying end-of-day reports to make sure your accounts are in order.
Additionally, as we discussed earlier, your manager should also go through your safety protocol at the end of each day, which should include:
Turning off all major appliances and devices.

Setting up the alarm system

Locking down your restaurant.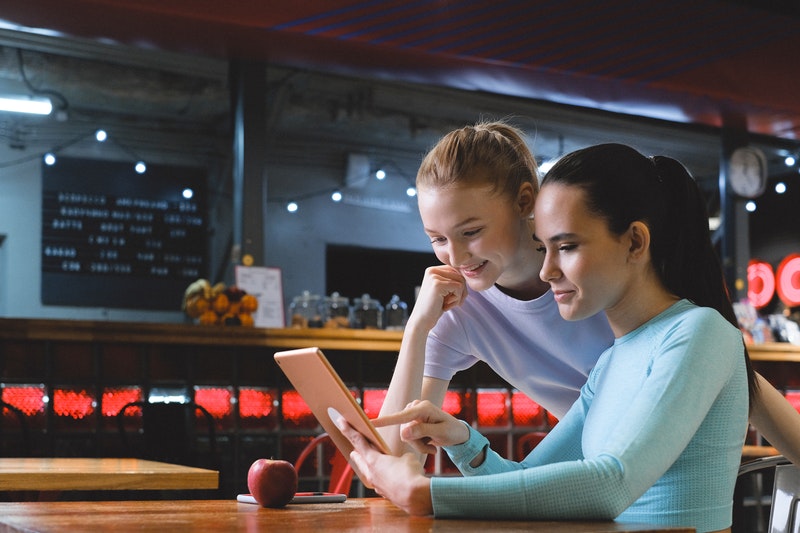 Daily Server Side Work Checklist
It's crucial that you determine which tasks can be done throughout the day whenever there's some idle time. Also known as side work, these are tasks are necessary if you want your restaurant to excel, but can easily get lost in the cracks if you don't include them in your day-to-day workflow. 
You can divide restaurant side work checklist as follows:
1. Side Work Checklist For FOH
These will include:
Cleaning out your coffee machine.

Folding napkins, cleaning cutlery and rearranging tablecloths.

Rearranging the tables.

Spot cleaning throughout the day.

Updating item menus on your chalkboard if you have one.
2. Side Work Checklist For BOH
With these, you should cover:
Organising your fridges and freezers.

Checking expiry dates and checking for correct labeling.

Refilling salad stations, spice jars, etc.

Sharpening knives, cleaning out your ovens, arranging your chopping boards.

Running additional inventory checks if necessary.
Whenever we speak to industry experts, we find that they tend to agree on one thing regarding side work: It's much better to organize your idle time and give your staff reasonable breaks, than to have long periods when your staff is neither working nor resting!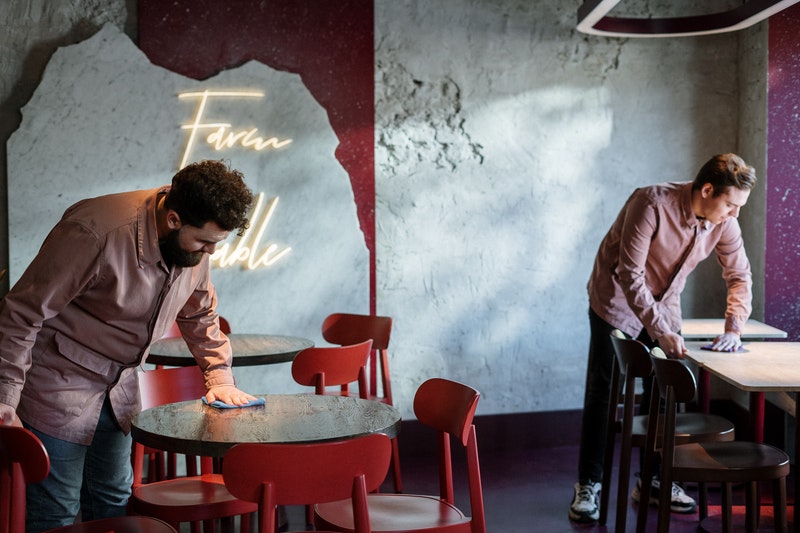 Kitchen and Cleaning Staff Restaurant Checklists
However, the main focus of your BOH workflow should be on the crucial tasks for your kitchen and cleaning staff. Your restaurant managers can delegate the fulfillment of a kitchen duties checklist to the restaurant head chef or to the most senior cleaner, but it's important that they remain involved in the process. 
1. Kitchen Prep Work Checklist
These tasks will vary highly depending on the nature of your restaurant, but some of the main tasks that your kitchen manager will need to supervise are:
Keeping every surface in the kitchen clean

Shelving and storing incoming stock.

Cleaning vegetables and fruits

Chopping and prepping ingredients for each station.

Preparing and marinating meats and fishes.

Making sauces in advance.

Taking out the trash.

Checking for pests.

Running inventory checks.

Putting tools and equipment back in place at the end of day.
Remember, you can also divide this checklist into a kitchen opening checklist and a kitchen closing checklist.
2. Restaurant Cleaning Checklist
Your cleaning checklist will vary depending on whether or not you have a dedicated cleaning team that comes in at the end of the day, or whether your servers and kitchen staff are fully in charge of every cleaning duty. Some of the additional kitchen cleaning tasks that need to be performed, include:
Mopping and vacuuming floors.

Disinfecting all cooking surfaces and equipment.

Cleaning the walk-in.

Cleaning windows and tables.
Whether your staff is in charge of cleaning, or you hire an outside team, monitoring these steps is crucial to the success of your restaurant. And remember, that you can also divide these tasks into an opening checklist for the kitchen, and a closing checklist for the kitchen.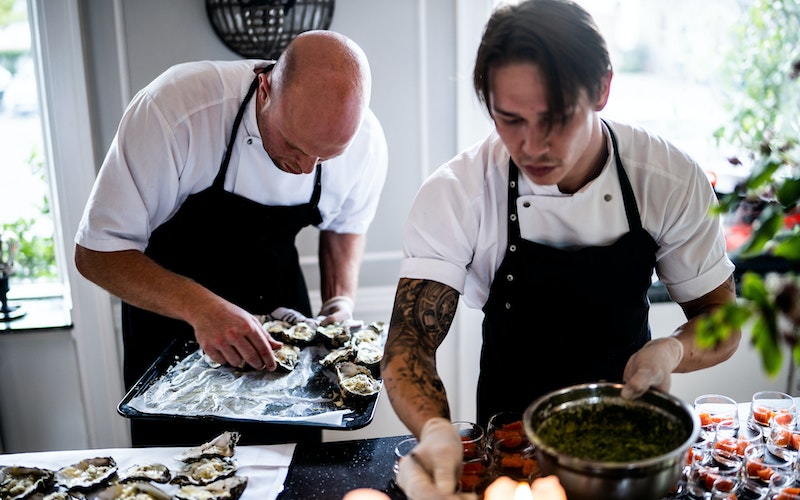 Server Opening and Closing Checklists
Your FOH is in charge of presenting your business in the possible light to your customers. Follow these checklists, and you'll be on your way to making an excellent first impression.
1. Servers Opening Checklist
You want everything your customers see to be just perfect from the moment your restaurant opens. Your team can start off the day by following these steps:
Check that the floors are clean.

Empty all the trash bins.

Clean tables and surfaces.

Set the tables.

Restock inventory for FOH (if you have a bar, cafe, dessert bar, etc.)
2. Servers Shift Change Checklist 
As with your managers, your servers will also need to coordinate among themselves in order to keep your workflow as smooth as possible.
Support the manager in communicating with the incoming team.

Each server leaves their station clean and tidy.

Leave drinks, desserts and so on restocked.

Have a list ready with any missing items.
3. Servers Closing Checklist
And finally, at the end of the day, your servers will also want to assist the manager with a few different tasks:
Counting cash in the register.

Running end-of-day reports.

Cleaning and sanitizing tables and surfaces.

Taking out the trash.

Helping close down your business for the night.
It's always useful if your servers write down any additional notes, so that the morning team can be aware of stock shortages, maintenance issues, and so on.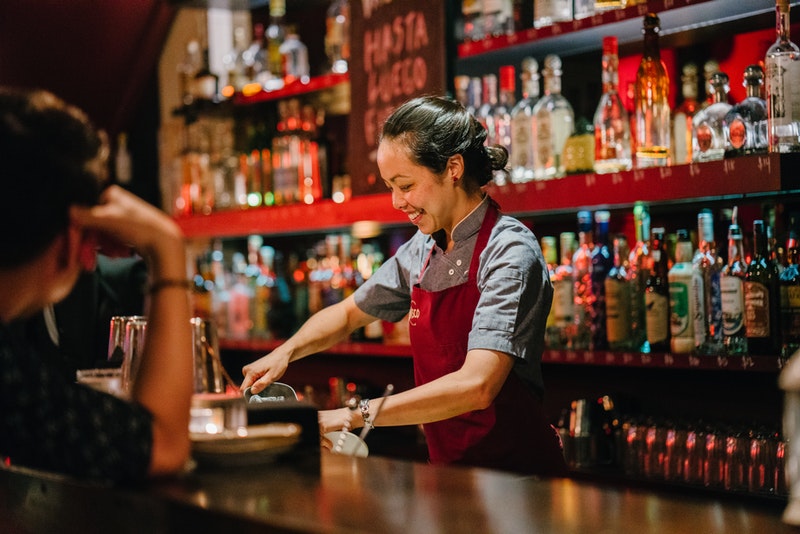 Bartender Duties Checklist and Bar Cleaning Checklist
If you have a bar in your business you're probably going to have an individual checklist for your staff. Bars have a completely different workflow, and you'll want to keep track of all of the following processes throughout the day:
Cleaning your glassware.

Restocking liquors, beers, wines, etc.

Cleaning and disinfecting surfaces. 

Cleaning and setting out coasters.

Cleaning out equipment.
And given that you might you might have completely different suppliers for your bar, you might also want to delegate some of the following tasks to your bartenders:
Running inventory checks.

Placing orders for stock.

Resupplying your fridge for cocktail ingredients.
Remember, all these tasks can also be divided into a bar opening checklist and a bar closing checklist, and you can create a bar manager checklist if you wish to have a dedicated manager for this station.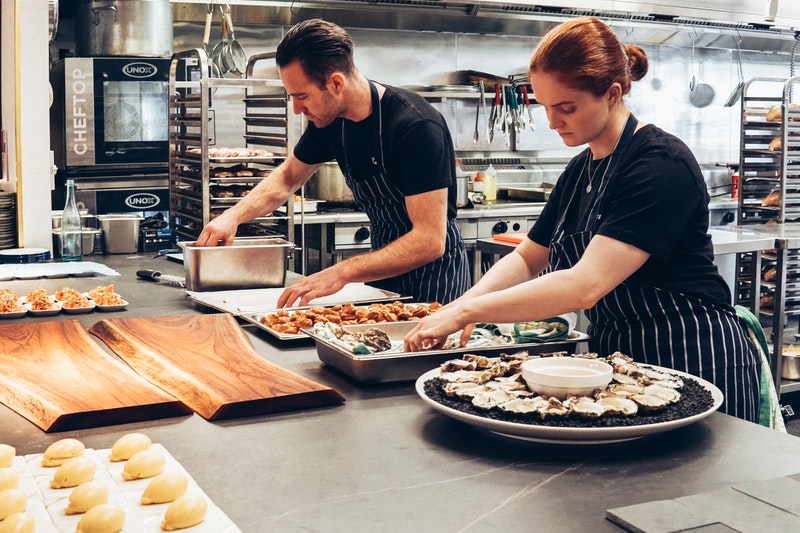 Marketing Checklist For Daily Restaurant Management
Often these tasks can fall under the umbrella of a manager's duties, but if you have a specialized marketing manager, or even if the owner or manager is in charge of marketing, it's useful to have all of these goals detailed out in a checklist. The marketing needs of a restaurant will include:
Replying to reviews on all social media platforms and review aggregators.

Creating a social media presence online for your restaurant.

Post pictures of your dishes and restaurant.

Promote events online.

Promote additional services, such as catering, delivery…

Search for vendors and service providers.
Remember, in the digital age, promoting your restaurant is essential!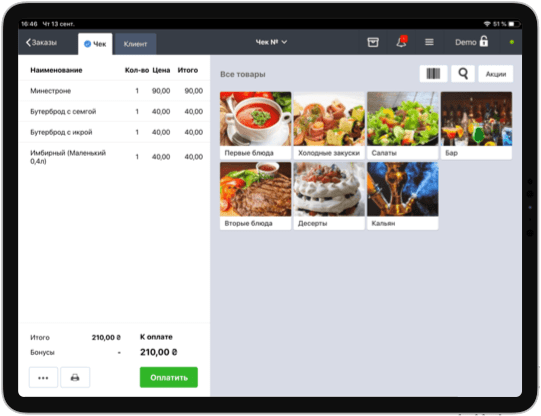 Poster's restaurant point of sale system will help you and your staff sell more and lower your bottom line.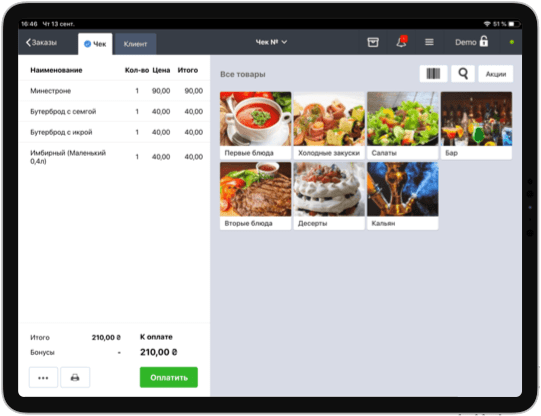 As you see, the amount of tasks you could include on your checklists varies greatly, depending both on the kind of business you run and how much responsibility you want to delegate to each individual member of your team. 
You can also divide your checklists into a restaurant opening checklist and restaurant closing checklist, but we recommend that you have a daily checklist for a restaurant as a minimum.
We hope that you found our templates helpful! Remember that by creating your own restaurant checklists you'll be well on your way to making your business much more efficient, and ultimately, much more successful!
Sign up for our newsletter
Useful tips, articles, webinars about the restaurant business
You're already subscribed!
Double-check the email address you have written
✔ Thanks! You're now subscribed to our blog updates
Sign up for our newsletter
Useful tips, articles, webinars about the restaurant business
You're already subscribed!
Double-check the email address you have written
✔ Thanks! You're now subscribed to our blog updates