How to find a chef for the restaurant
20 April 2018
•
6 minute read
•
23,828 views
Head chef is one of the key figures in your restaurant. For proper restaurant management, it's important to find a head chef before you start hiring the rest of the back-of-house team. Head chef can be employed full-time in your restaurant or act as a consultant who oversees several restaurants. If your place doesn't have a head chef, his duties should be distributed between you as an owner and your  restaurant manager.
Chef's responsibilities and duties
Develop the menu (regular, catering menu, kids', seasonal, etc.).

Refresh the menu. Once a season is usually enough.

Create more profitable dishes and reduce food costs.

Monitor all food supplies and check the quality of the produce.

Teach the cooks the intricacies and nuances of every cooking process, as well as the rules for storage and preparation of products. For convenience, the chef can enter them in the restaurant POS system in the menu section. Then all recipes with explanations and comments will be available to other cooks in the cloud.

Carry out a new menu presentation for the restaurant owner.

Interview and select cooks for the team.

The obvious one—cook. There have been cases where the chef took on the manager's duties and almost stopped cooking.

Control the serving of dishes. This doesn't mean that he should personally check each dish, but the cooks should all be trained to do this, and he must conduct spot checks.
How to find a Chef?
You don't have to compromise with candidates; it's better to search for the one who fully meets your expectations. After all, this person will influence your restaurant's success. If their portfolio doesn't contain dishes that you want to see on your menu, this raises the question of their ability to cook them. Despite being an artist with their own vision, the chef should still adapt their skills to the idiosyncrasies of your restaurant. So how to find a chef for your restaurant in this situation?
Check who works in the restaurants you like. Greatest chefs who are creating restaurant trends always have a job as well as a couple of offers from other restaurant owners. So if another time you visit a restaurant serving similar cuisine to yours and taste an ideal dish, try to find out who cooked it for you. Don't skimp on compliments! It's really important to show the chef that his work matters. Then ask if they would like to consider a new opportunity.

Consider hiring participants of cookery shows and competitions. Take a closer look at the finalists, find out more about them and maybe you'll find someone from your region or city. After watching those people on TV you'll know what their personalities are and how to approach them.

Network on exhibitions and conferences for chefs. Meet and exchange contacts with chefs at industry-specific events. If your proposition isn't relevant to the chef you are talking to, ask if they know somebody who might be interested in changing their place of work. To stand out and be remembered, approach the question more creatively. Show that this opportunity would help them develop their talent to its full potential.

Place a job offer online. Although advertising a job offer and waiting for the perfect chef to come along for an interview is a passive tactic, you should take every chance you have. It can happen that the right candidate has left his previous job to take a break and now they are ready to make a comeback and are actively looking for a suitable restaurant.

Address a restaurant recruitment agency. If you need to find a chef as soon as possible, hire a recruiting agency. The agency might know every restaurant business employee in the city and will find candidates and conduct the preliminary interviews, so you won't waste your precious time.
Don't hesitate to search beyond your city, especially if it is not a capital or megapolis. Consider the option of inviting a chef from another city, or from abroad. Much depends on the salary you are ready to offer.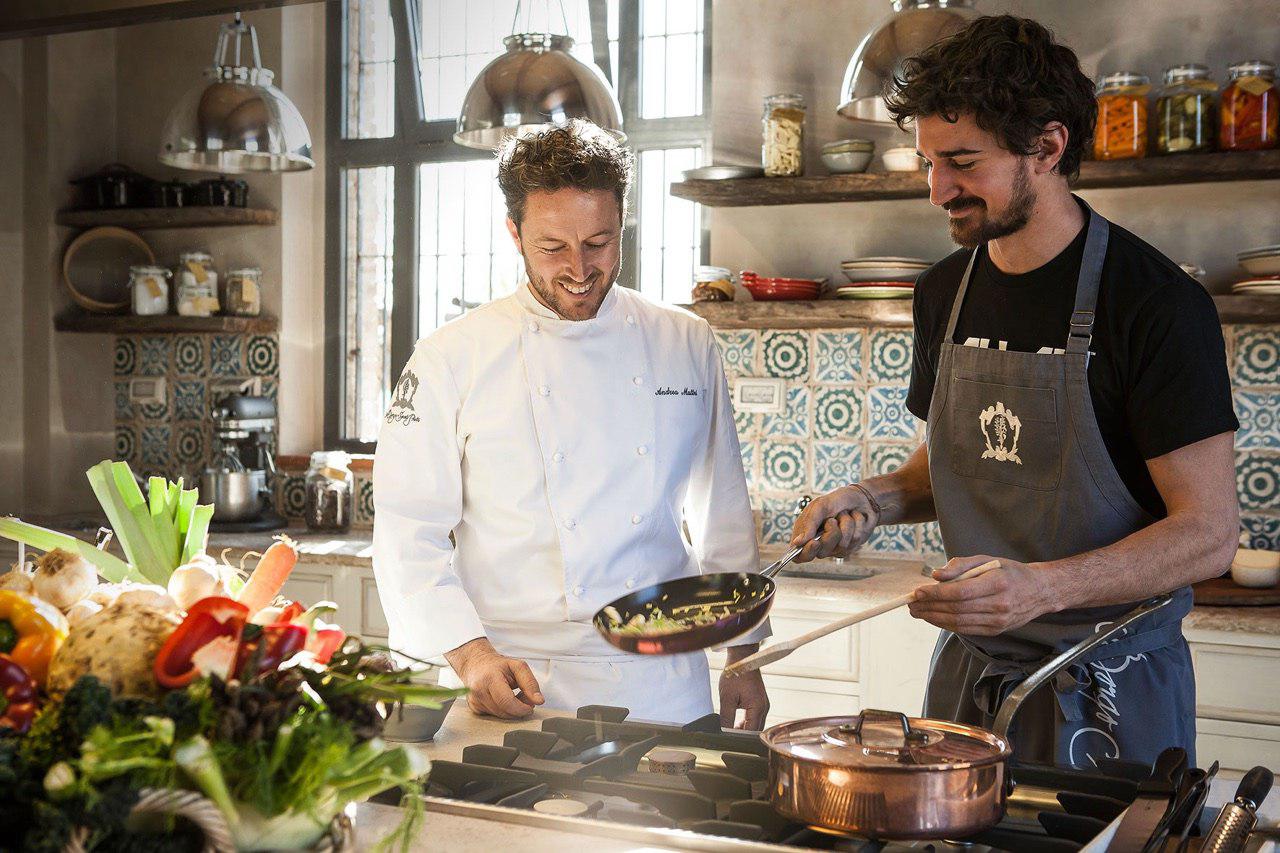 Foreign Chef
A foreign chef will always be trendy and an extra advantage, especially if the restaurant has an exotic or ethnic cuisine. If you plan, or have already opened, a fine dining restaurant and your budget allows you to invite a famous chef from abroad, then why not? Though for a restaurant with local cuisine and democratic pricing, this would be irrational.

A foreign chef has a special view on the quality of products, which doesn't always go together with cost reduction. In case you do decide to hire a foreign chef, be ready for a higher cost of food.
Remember that you'll need to help the chef with getting a visa and housing. English is an international language and most likely communication between the foreigner and the rest of the staff won't be a problem, but still be ready to deal with this too. The language barrier can become the main cause of conflicts and misunderstandings and this will affect customers first of all.
To adapt foreign dishes for line cooks, the chef needs to work with a technologist who will adjust foreign standards and apply them in your restaurant. Foreign chefs know about their exclusivity and the willingness of other restaurants to headhunt them. That is why sometimes they can show their mettle and even afford to behave rudely. Despite the fact that this feature has been noted by many successful restaurants owners, this doesn't mean that every foreign chef acts this way.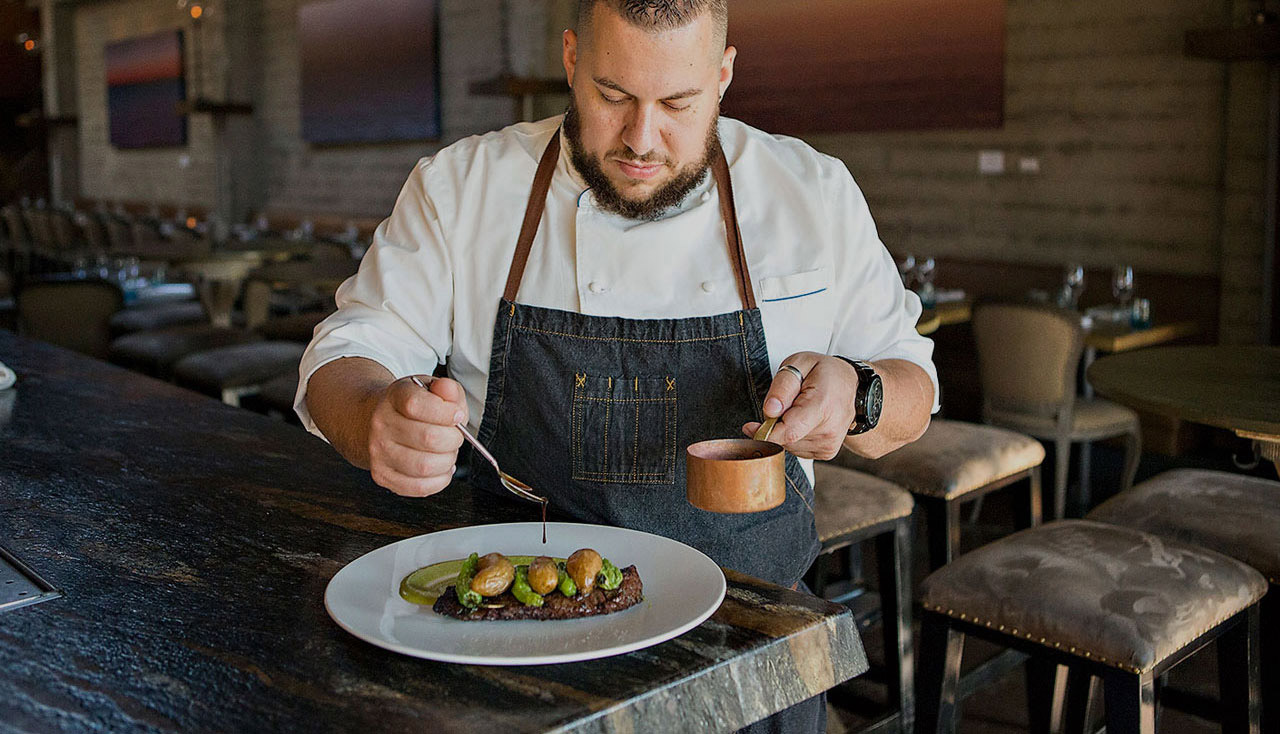 The Chef—what kind he should be?
While looking for chef you need to know that there are two types of chef in the restaurant business: the creator and the implementer. If you find a person who combines both types, then your luck is in.

The creator is an ambitious culinary genius who invents new dishes, surprising the sophisticated guests with his masterpieces. He likes to present dishes to the guests himself, to talk about different cuisines, and show his passion. This kind of chef devotes his whole attention to the cooking process and can't usually be bothered with other team members' work.
The implementer is a rather narrow-minded term, but it fully shows this chef's main strengths. He will always have everything in its right place: the schedule is drawn up as effectively as possible, food costs are always calculated correctly, dishes are described down to the smallest detail, expenses are under control, all procedures are performed according to daily checklist for a restaurant, etc. A chef like this won't create new trends in the culinary world, but all his dishes will always taste good. He always follows the original recipe and makes sure his team does the same.
To make your business profitable, better give the preference to the implementer and invite the creator to do a total rebranding or change the concept of the restaurant.
How to interview a chef?
Invite the chef to the restaurant and ask him to cook a five-course dinner for four. Give him the opportunity to develop the menu himself, using produce from your storage. If something is missing, ask him to switch ingredients or remake the menu. That way, you get to see how he adapts to your conditions.
To ensure that the quality of the dishes meets your requirements, arrange a tasting with the restaurant's management. To know for sure, continue to monitor a new chef's work during his trial period. The earlier you understand that a person doesn't suit you, the less you will lose.
Chef's working terms
When you hire a chef and negotiate conditions, be sure to take into account the seasonal workload. If the chef began his work out of season, then when you need the maximum, he will regret that he hadn't asked for more money earlier. You can't raise the rate, because this number has already been included in the total expenses. Unfortunately, there is a risk that your chef will leave at the worst possible time.
Each chef has his own management approach and he selects the team he would be comfortable working with. Trust your new chef and leave him to decide who will stand alongside him in the kitchen.
How to keep a chef
Let's say you hired a person who has just started his career, or you gave a promotion to one of your cooks and "raised" your own chef within the restaurant. When he has gained experience and become a true professional, most likely his ambitions will rise too. To protect your business from future problems, make a two-to-three year contract with favorable terms for both parties.
To interest the chef at the interview stage, offer him a salary 20% higher than the salary he was previously paid. In future, he might be interested in a percentage of the income or even become a business partner. For some owners, this can be an insurmountable barrier, but there are occasions when the chef is the person who holds the restaurant together. Should he leave, all the regular customers and the rest of the team will follow him, and eventually your restaurant will simply lose all the credibility it had gained. But if you make the chef a partner, then he will be most interested in the profitability of the restaurant and the success of your mutual business.
Sign up for our newsletter
Useful tips, articles, webinars about the restaurant business
You're already subscribed!
Double-check the email address you have written
✔ Thanks! You're now subscribed to our blog updates

Your detailed checklist for opening a new restaurant
Setting up a restaurant business? Use our checklist to do it right.
×
Sign up for our newsletter
Useful tips, articles, webinars about the restaurant business
You're already subscribed!
Double-check the email address you have written
✔ Thanks! You're now subscribed to our blog updates