The complete guide to restaurant financing
3 October 2021
•
10 minute read
•
4,629 views
People looking to open a restaurant and current restaurant owners often need financing but aren't sure where to start. Applying for a restaurant loan is one of the pivotal moments in making the dream of opening your place a reality. But which loan is the right one? 
Here we have a complete guide on financing, from understanding funding options to finding the right terms. Let's get going!
What is restaurant financing?
Restaurant financing includes any money-driven arrangement to enable someone to open, expand, or buy a restaurant. 
What can restaurant financing cover? 
Real estate

Building or construction costs

Rent

Equipment purchases (or leases)

Operating expenses

Inventory 

Payroll

Utilities

Repairs and maintenance
Traditionally banks and lenders provided the most support to restaurant owners. Other forms of restaurant financing options include purchase inventory financing, lines of credit, and even landlord support. As a business owner, you can shop around, find great opportunities, and apply for financing that works for you.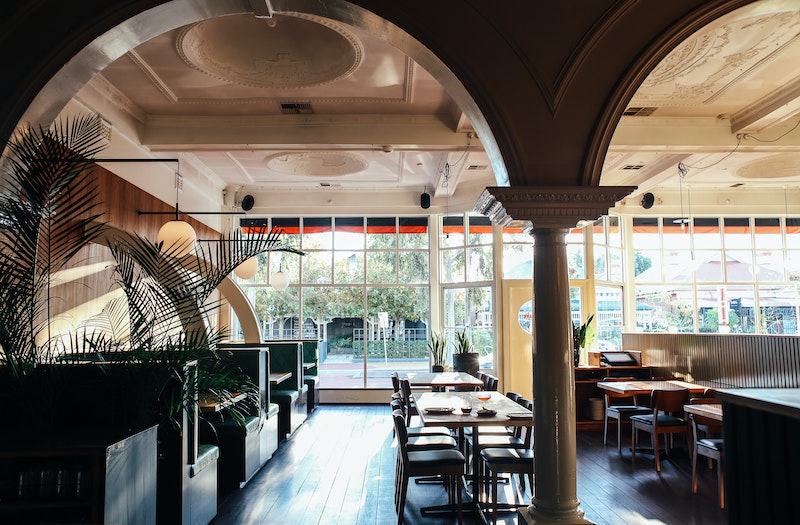 Why do restaurant owners need financing, and will you need it too?
The restaurant industry is extremely competitive and restaurants individually generally have low-profit margins and have a high failure rate. It is a challenge to open a new restaurant, and many people can't manage the hefty financial risk and startup costs on their own.

A study from RestaurantOwner published in 2018 reported median startup costs at $375,000. The same study indicated that those restaurants took about five months to become profitable and then experienced a 5.5% profit.
Covering those startup costs is the top reason that restaurant owners look for financing. Other reasons owners apply food a restaurant business loan or look for support include:
Conducting renovations

Rebranding

Investing in better equipment, furniture, or uniforms

Managing operational expenses

Bringing in a consultant to improve business operations

Handling needed repairs

Expanding with new locations
The process of financing a restaurant often goes beyond startup costs. Restaurant lenders, suppliers, and credit lines are all commonplace in operational management.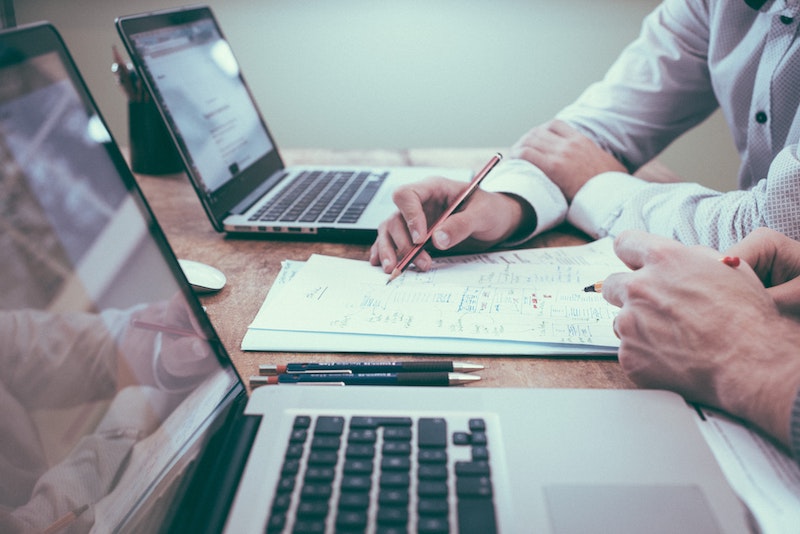 The complete restaurant financing options list
Restaurant financing options span far and wide, so let's take a look at them! Some of these are extremely common, and others can offer unexpected benefits. 
Small business loans
What is a small business loan? These loans, usually called SBAs, are the most common way for an entrepreneur to get started. A small business loan for a restaurant can help you buy into a lease, purchase equipment, kickstart your marketing, and manage any other startup costs. 
A small business loan for a restaurant won't come easy. You need collateral, good credit, and if you receive approval from a lender, then you agree to a "personal guarantee." Small business loans are a great opportunity. The best way to get started here is to explore the U.S. Small Business Association to learn about your loan options. 
Bank term loans
You might have heard of these as "Brick-and-mortar" loans, although the terms vary wildly from bank to bank. Your collateral, financial history, and repayment plan will play a role in determining your interest rates and flexibility. 
There are a few key factors to consider when applying for a bank term loan:
Owners can usually choose a repayment term between three and ten years.

The shorter the repayment period, the more favorable the interest rates.

Bank term loans tend to use compounding interest, so it is worth paying it off quickly.

Monthly payments
Because 60% of restaurants don't survive their first year, and 80% don't make it to the five-year mark, banks are not lining up to support new restaurants. Bank term loans are difficult to obtain, come with high expectations for repayment, and have a frustrating application process.
Are you wondering how to get a loan for a restaurant? Start with cleaning up your credit and reviewing your financial history. Then, work on a solid restaurant business plan. A good business plan can make a difference when applying for a bank loan.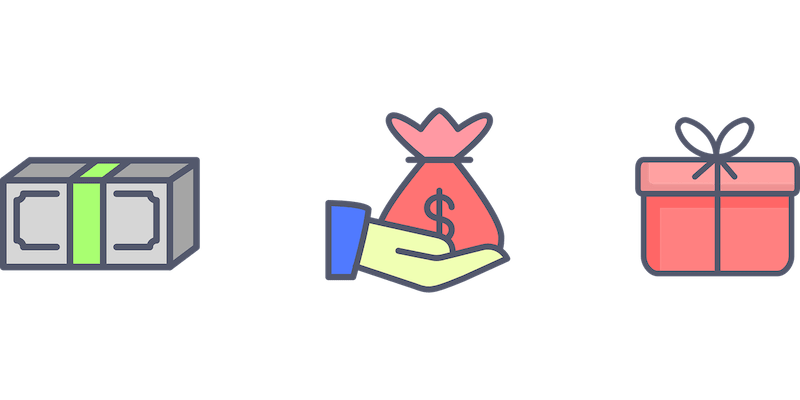 Credit union loans
Like banks, credit unions provide financial funding to individuals and partners looking to open a restaurant. They're known for supporting local businesses and providing more favorable terms for their borrowers. 
Financing a restaurant through a credit union loan is similar to a bank term loan, but the few differences are meaningful. Credit unions often charge interest on the balance and offer more flexibility in repayment term length. Shop around with your local credit unions to see which might be a good fit for your business plan. 
Business line of credit
A line of credit works like a credit card where a business has a set amount of funds they can access as needed. It is still a type of financing for a restaurant, but it's one that you can spend, pay off, and spend again. 
Lines of credit for businesses allow owners to pay interest on what they've used rather than the whole balance. Restaurant owners do have options between secured and unsecured lines of credit. Unsecured lines of credit are more difficult to access, but secured lines of credit mean that you have to back the credit with an asset. 
Credit cards
Sometimes accessing a loan for a restaurant doesn't happen quickly enough or doesn't cover unexpected or smaller expenses. Using credit cards, personal or business can help business owners, but there are some potential pitfalls. 
Restaurant owners must carefully manage their credit cards to ensure that they're keeping value in their spending. Interest rates can add up quickly. There can also be some benefits with points, rewards, or cash-back incentives. 
Personal loans
You've probably received offers in the mail for personal loans, which are generally easy to obtain. Personal loans are usually right between credit cards and business loans. If you can prove that you can handle the repayments, then a personal loan may be easier to access than a large business loan. You need to make sure that the bank or lender doesn't have restrictions on using the funds for business purposes. 
Because most personal loans range from a few thousand dollars to $100,000, this loan won't cover all of your startup costs. You might explore a personal loan for equipment, inventory, or a website. 
Personal savings
Should you tap into your savings? If you're wondering how to finance a restaurant, then you might start eyeing your personal savings account. Using your savings to kickstart your restaurant is a great idea, although you want to ensure that you don't compromise your personal financial security. 
Restaurant owners that use their savings should still treat the financing as a loan. Pay yourself back, with interest. Don't just give money to your business. 
Landlord support
It's fairly common for landlords to provide loans under amicable terms. Of course, you should always be sure to get the terms and structure of the loan in writing before agreeing to anything. The landlord may want to come in as a partner or offer to fund the startup costs partially.
Real estate loans
Commercial real estate loans can give restaurant owners access to their dream locations. Of course, it comes at a price. Buying property and paying for construction or renovation can set you up for success. The saying is location, location, location. If you need a real estate loan, then get working on it. Commercial lenders can walk you through obtaining a real estate loan and working with a commercial realtor. 
Can you get a loan to buy an existing restaurant? Absolutely, but you might need to make a real estate purchase and by the "business" end as well.
Restaurant owners who want to expand might take an interest in a real estate loan even if they leased their first location.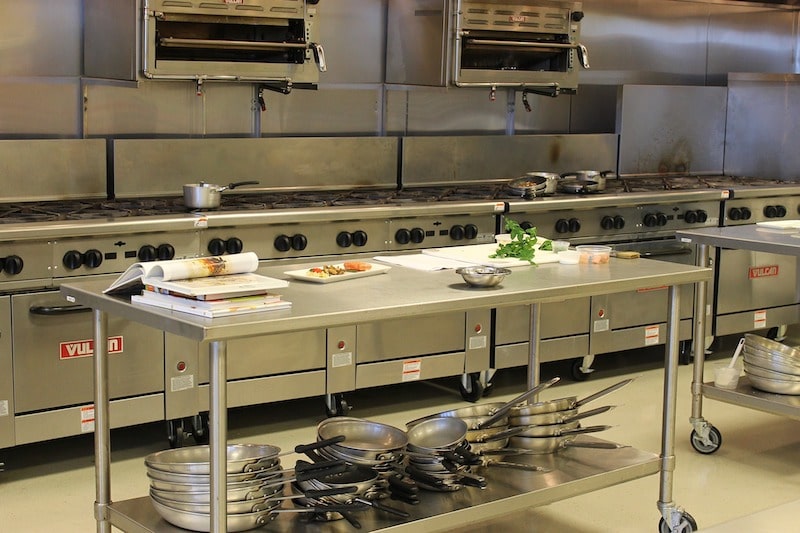 Equipment financing
Finding the capital for restaurant equipment can be a challenge. Some owners choose to lease equipment, but that comes with potential drawbacks. However, equipment financing lenders can offer owners a lot of flexibility and support. 
Restaurant equipment financing can come from the supplier or a loan. Some suppliers pair up with lenders. For example, AceMart works with QuickSpark, and restaurant owners can apply for financing as they shop for equipment. Other equipment suppliers, such as Elite Restaurant Equipment, hosts their funding through Elite Restaurant Equipment Financing. 
While you're writing your equipment list, don't forget about your tech and software. A restaurant point of sale system is a must-have to keep your front and back-of-house running smoothly.

Poster

processes orders, manages table layouts, handles the menu, tracks inventory, offers reporting, and more. 
Purchase order financing
Initially, this sounds like obtaining financing for placing orders, but it is actually about filling orders you've received. Restaurant owners that want to expand by selling bottled or ready-made products can obtain funding. If you're looking to sell sauces, ready-to-eat or drink items, or even merchandise, then consider this type of funding. 
Fundbox, PurchaseOrderFinancing, and Kickfurther all offer options for restaurant owners who want to expand into retail. 
Other forms of financing
Even with all the options listed above, there are still more ways to get a loan for a restaurant. Here are a few alternative forms:
Hard money loans — Hard money lenders for restaurants don't care about your credit score, and it doesn't take weeks to sort through applications. Instead, you put up collateral, and the lender will get their money or collect and sell off the collateral to satisfy the loan. 
Friendly investors — these investors are often friends and family. They might pull funds from their savings or assets that allow them to access cash. If friends and family support you as investors, be sure to get your repayment terms on paper to protect everyone.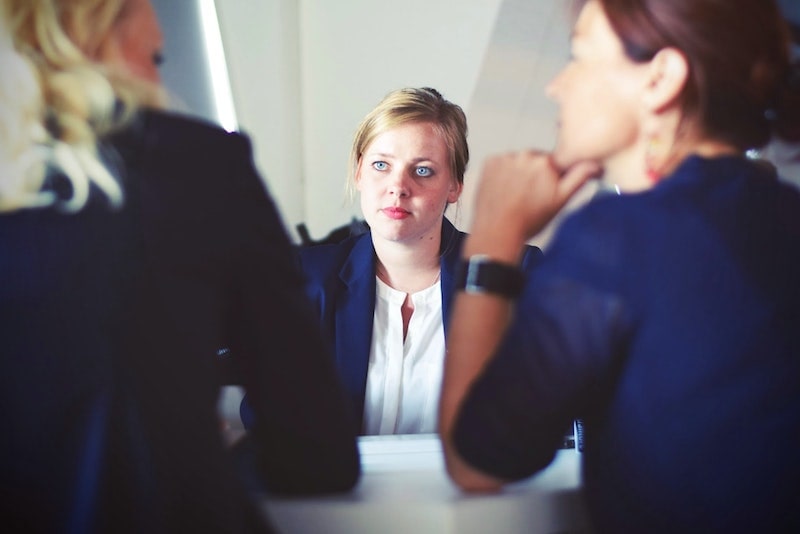 Choosing the right options for financing your restaurant
 As you explore your possibilities, it is best to compare them against consistent criteria. On their own, they all seem like great options for financing a restaurant. Financing is more about you and your business than it is about accessing funds. Here are a few different ways to evaluate criteria consistently.
Best repayment term and details
I knew a restaurant owner who changed their location plan because a nearby city offered unique loan opportunities. The city itself offered a loan. If the business owner created 100 new jobs and kept those positions active for five years, the city would forgive part of the loan.
The city's approach wasn't a conventional repayment plan. That's the point. SBA loans, bank term loans, and more all offer different repayment terms and details. Shop around.
Every type of financing has repayment terms or expectations. The driving questions here include:
How long do you have to pay back the borrowed money?

What are the details of that repayment?

Could collateral produce a positive impact on repayment details?
Annual percentage rates and Cost
Any restaurant business loan will have an APR. The APR is a way to give interest fees more context, which offers restaurant owners the chance to weigh their options. Fixed rates, variable rates, APRs, and total costs can help you decide the right loan for you.  
Some restaurant owners can make the most of small loans. For example, they might work out a loan with their landlord, then take a restaurant equipment loan, use a secured line of credit for initial costs, and then apply for a much smaller small business loan. 
Selecting the right lender
There are good and bad lenders out there, but it's hard to know the difference. Ideally, you should look for lenders that show an interest in the community and understand restaurant challenges. Lenders that turn down people simply because they want to open a restaurant aren't worth your time. 
So, how can you identify good lenders? 
Ask about what happens if you miss a payment.

Determine what options you would have if the business stumbles.

Do they regularly work with restaurant owners?
Finding a lender is like starting a relationship. It should serve both parties. To get started, schedule a few consultations. Consultations should always be free, and use these meetings to get to know the lenders and the company.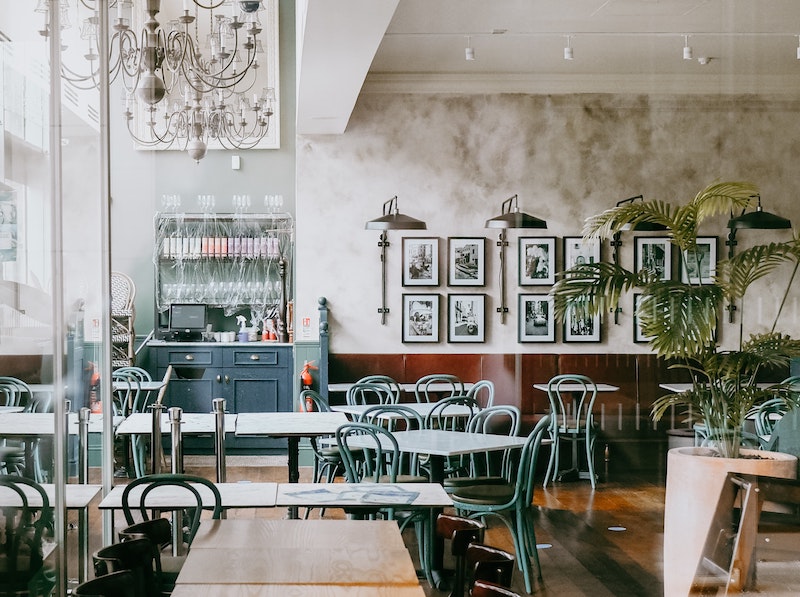 The roadmap of applying for a restaurant business loan
To open a restaurant, you need to secure capital to outfit your business with the right tools and resources. Right now, your worries circle around financing, but there are so many options that you'll be managing your daily operations soon enough. 
The step-by-step map to applying:
Check your credit and see if you need to request changes or removals. 

Identify if you have any assets you would consider using as collateral.

Speak with a lender at a bank or lending institution about an SBA loan and if you might qualify. 

Discuss other options for business loans with the lender. 

Arrange a meeting with a local credit union or two to learn about their options for local entrepreneurs. 

Check out financing for equipment and options for lines of credit or business credit cards. 

Bring all your information together, and begin assessing your options.

If you might qualify for an SBA, bank term loan, or credit union loan, then put in your application with your lender. These can take a long time to go through, so get started on them first. 

Make decisions on how you want to finance equipment and other smaller elements of your startup costs. Do talk to your lender before you do anything that might impact your credit because it could affect pending loan applications. 

After you get a response on your big-ticket loan applications, you can move on to opening other smaller lines of credit, credit cards, or seeking alternative financing options. 

Then, when you have cash in hand or numbers appearing on a bank account, you can start moving towards your opening day! 
Sign up for our newsletter
Useful tips, articles, webinars about the restaurant business
You're already subscribed!
Double-check the email address you have written
✔ Thanks! You're now subscribed to our blog updates
Sign up for our newsletter
Useful tips, articles, webinars about the restaurant business
You're already subscribed!
Double-check the email address you have written
✔ Thanks! You're now subscribed to our blog updates