Christmas marketing ideas for restaurants in 2021
21 November 2021
•
10 minute read
•
26,982 views
The best things about Christmas, except Christmas Day itself, are the festive spirit and the decorations on every corner. This time of year, people are particularly good at spending money, and every restaurant needs to take advantage of this. Of course, every restaurateur around is thinking the same, so to attract customers to your place you must stand out from the crowd. Here are some useful restaurant marketing ideas for Christmas that will help you with promotions during the holiday season.   
Create a Christmas Menu
Santa Claus is coming to town! You need to be prepared way before the actual Christmas Day. The first thing you need to think through is a special menu. We all want some figgy pudding, right? Everybody is going to be obsessed with festive food until New Year comes. So give people what they want. But it is up to you: serve it for the whole of December or just a couple of days before the 24th? Decide on the types of Christmas menu you want: 
Traditional.

Vegetarian.

Kids' menu.

National cuisine
Menu choice always depends on restaurant type, so stick to your concept. Figure out the menu layout to fill out the customer's impressions and the restaurant's holiday spirit.  
Coming back to the food. You need to make sure the kitchen doesn't run out of ingredients with full houses. To avoid this problem, arrange your food supply schedule well in advance, taking into account holiday specifics, and analyze product balances in warehouses using your cafe POS system. This is one more reason to think through each stage of your Christmas preparation early.
Schedule Working Hours
It is always hard to choose between personal life and business, especially when holidays come up. Usually, at this time of year, most of the big restaurant chains open late and close early, so this is a great way for locals to gain an advantage over huge corporations. Unlike Thanksgiving Day when most people prefer to have a festive dinner at home, at Christmas nowadays more and more people choose to dine out. According to Eater, individual restaurants which are open on New Year's Day and Christmas Day earn 40-50% more profit than on a normal day. Also, search options like "restaurants open on Christmas day near me", "What restaurants are open on Christmas Day", and "Christmas menus" have gained in popularity lately.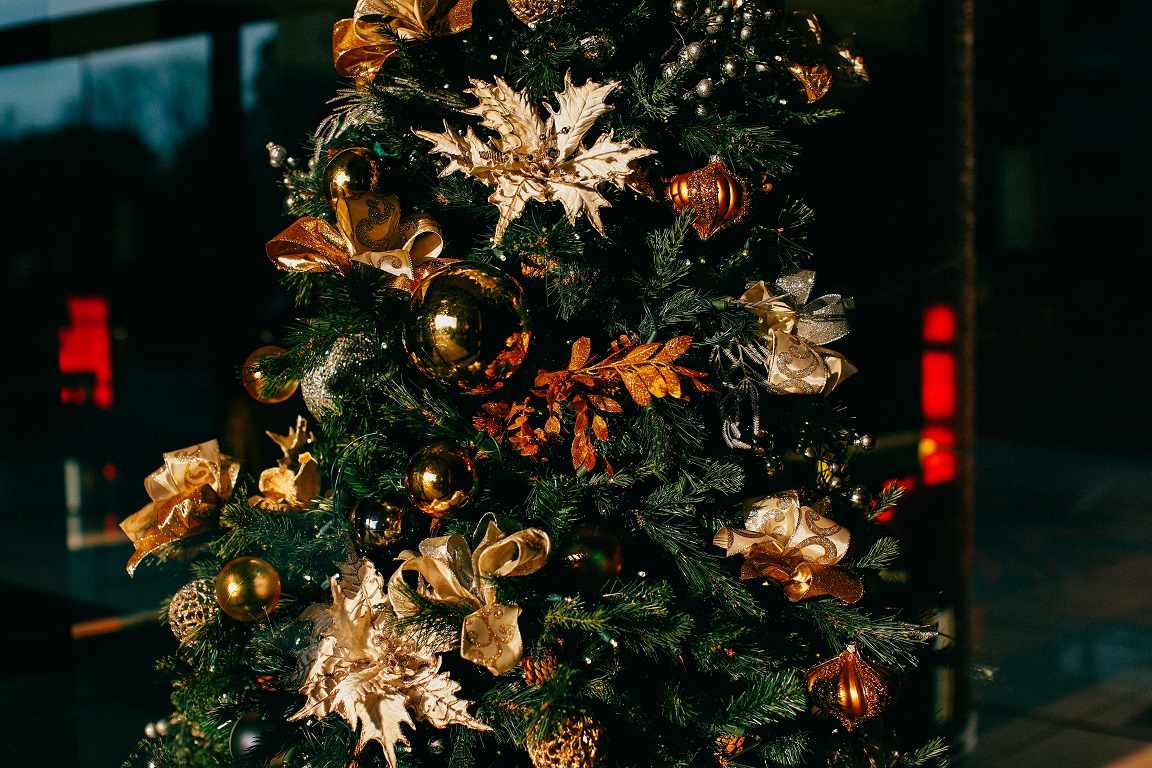 Decorate Your Place
To create the right atmosphere, a special menu is just not enough. Add more color and Christmas decorations to your restaurant. You could stick to the classic red-green-white concept or you might try something more out-there. Pinterest is full of great inspirations, so check it out if you feel like you're running out of ideas. You can't do Christmas decoration properly without lights, wreaths, holly, mistletoe and the queen Christmas tree. 
Take care of the table settings by using centerpieces like scented candles, rustic pinecones, jeweled berries and evergreen branches. You might want to put up outdoor decorations such as garlands and solar string lights on the trees, inflatables (snowman, reindeer, Santa Claus, etc.) or even stage a winter wonderland or Santa's Workshop scenes. And the last thing is Christmas music. Who can resist Frank Sinatra and Bing Crosby while passing by?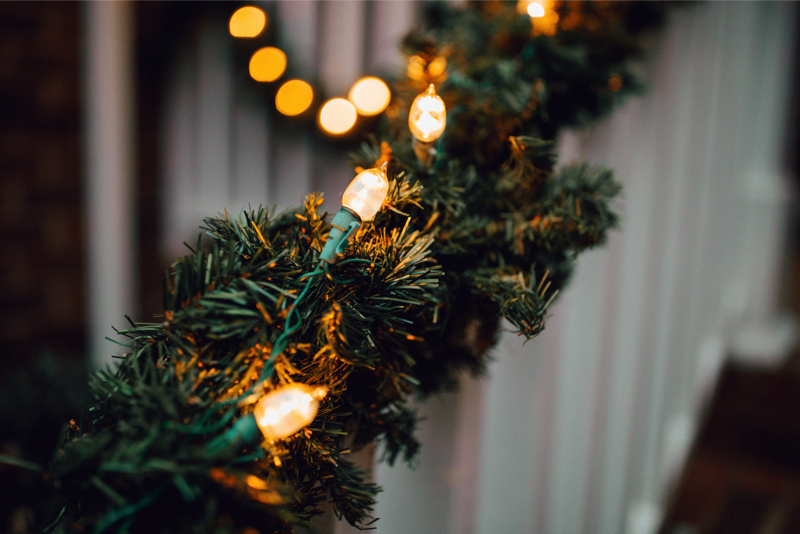 Deck Out The Restaurant With Christmas Elves
Of course, we don't mean actual elves. Holidays always bring people out-of-doors, so restaurants get extremely busy.  Consider hiring extra staff to avoid complete madness in your kitchen, ensuring that levels of service are not lowered and customers receive their meals on time. This will make life easier for your employees and yourself. It doesn't mean hiring 10 more people. The number of temporary cooks and waiters depends on the size of your place, maybe one extra per required position would be enough.
Also, consider a festive uniform for your team. This also needs to be thought out in advance, because at this time of year accessories and costumes are especially in demand.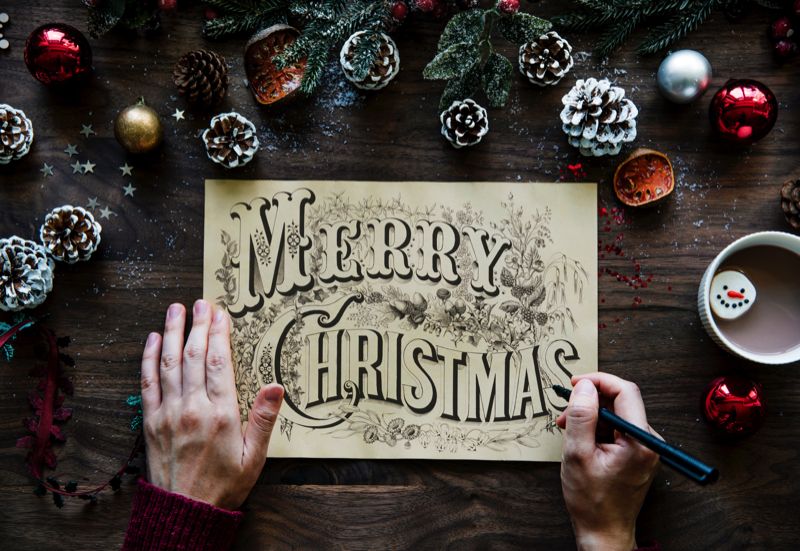 Offer Special Deals
It's all about the giving, right? So why don't you give people what they want? For example, offer a festive dinner to-go on Christmas Eve at a special price; do a "3-for-2" thing, or add a free set of gingerbread as a compliment. But everything needn't be just about the actual X-mas Day. There are 24 days in which to use more restaurant holidays promotion ideas! What a great opportunity for an advent calendar with a different deal each day to warm anticipation up a bit or a new restaurant loyalty program. Create coupons to exchange for a free dinner, or gift cards for customers to use as presents for family and friends and make it convenient for your staff to manage those through your restaurant POS system.
Or make a connection with The 12 Days of Christmas song and come up with themed "today's specials" each day. "On the first day of Christmas, my true love gave to me, a partridge in a pear tree," remember? This is a great option for diversifying the menu and getting the guests interested. To attract more customers use the same concept we talked about in our blog post on Thanksgiving Day service ideas for restaurants. In case you have run out of ideas, here is what you can do for 12 Days of Christmas promotion:
Restaurant catering service for Christmas Day.
Extra 5%-10% of discount for your loyal customers.
Gift cards.
Christmas Carol Wednesdays
Festive meals calendar.
30% discount on a second meal on Christmas Eve.
Discount on coffee to go.
Special coupons.
Lottery bowl with bonuses.
Happy hours.
4th coffee for free.
Free biscuits for customers who order delivery.
Seasonal Catering
Often large companies which provide a holiday corporate for its workers have to face the fact that the whole team won't fit into the restaurant or cafe of their choice. So why don't you take advantage of this and give them joy at your place? This time of year there are parties on every corner and seasonal catering is in demand. For catering companies, December and January usually bring 25-35% of annual sales, so don't miss this opportunity to make more profit during the holidays. Also, take part in the biggest local Christmas fairs and festivals and support charity events. Use every opportunity to remind people of your existence and your readiness to deliver amazing food.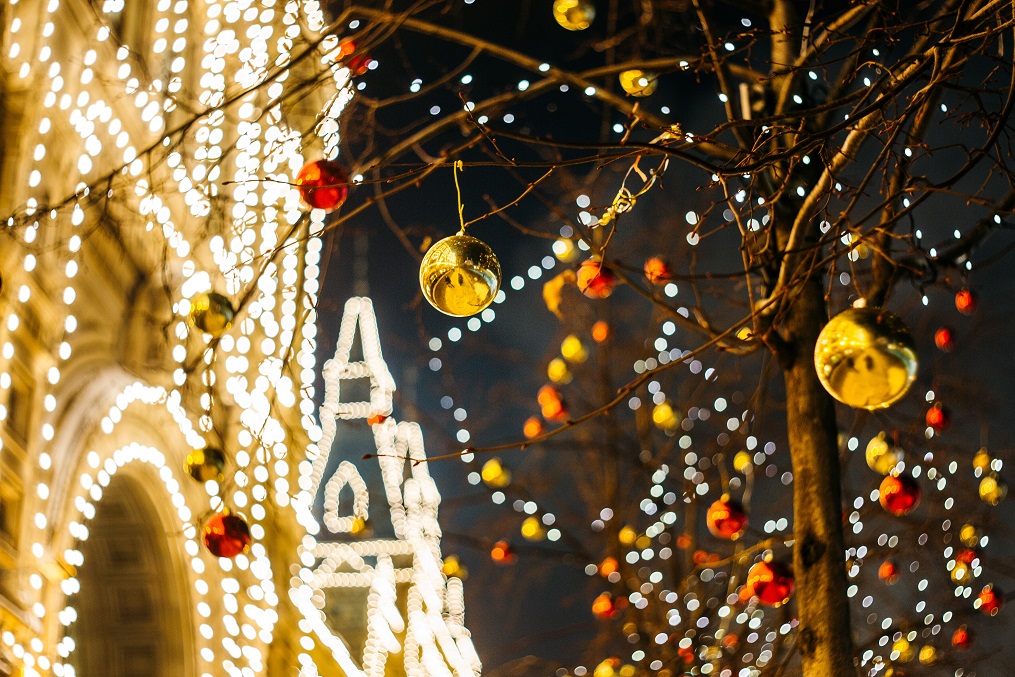 Hold Christmas Events
Don't you think December is the perfect month for special event promotions? The best way to add coziness to cold winter evenings is to spend time at a cafe's party with live music. Search for interesting local bands who perform their own songs or play covers and the greatest hits of all time. Also, you can save on music equipment and create a homelier atmosphere in the restaurant if you offer musicians performing acoustic versions. Throw a little party for the kids with a few entertainments such as a food contest, a master class on cupcake and gingerbread baking, or even a meeting with Santa who'll let them sit on his lap. The kids will love it!
Christmas is a time to be generous, so think about charities and achieve big benefits by hosting a fundraiser and delivering food to destitute families and churches. Encourage people to help raise money for charity by holding an event, the gross proceeds from which will be donated to good causes.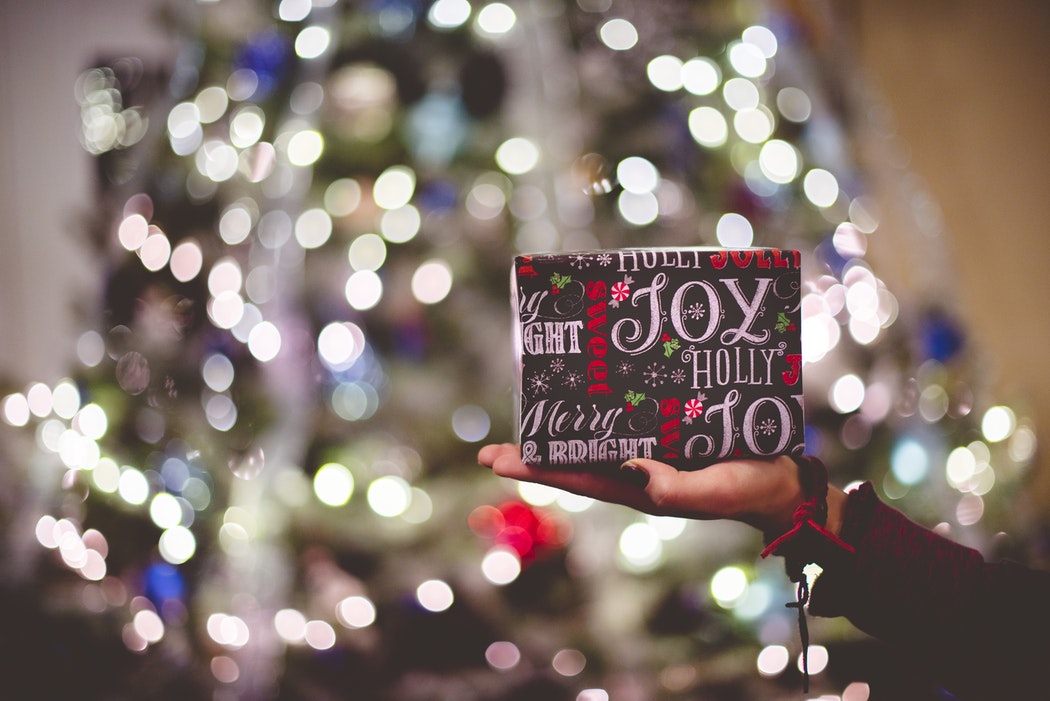 Manage Christmas Restaurant Reservations
As you map out your Christmas restaurant ideas, people at home are doing the same thing. Anyone who doesn't plan on cooking for the holiday will want to ensure that they won't be waiting for a table. Taking reservations might seem like a tall order, but these reservations can help you manage operations through busy periods. 
Circulate the word about your Christmas menu ideas for the restaurant and invite people to arrange their reservation. Get the most out of your restaurant's Christmas menu or boost your Christmas eve dinner promotion by taking reservations early. 
Make sure that you limit the volume of reservations so that you can still accommodate walk-ins. You don't want to turn people away on Christmas or Christmas eve.
Promotion
All your efforts will be in vain if people don't know about them. As we said earlier, social media is the best way to make an announcement. Create a calendar and schedule all your events and special deals so as not to miss anything. Also, you can promote dishes from the special Christmas menu and post pictures of them on your restaurant Instagram, Facebook or Snapchat in advance to warm up interest. 
Come up with a contest or do a gift certificate giveaway online. Try to post content in advance, preferably a few weeks before the event, so potential customers are informed way before.
New Year holidays are great for increasing the profit of your restaurant and for promotion marketing. Don't be afraid to experiment with ideas, it will help you stand out from your competitors and gain popularity. We hope our advice will help you with this. 
Update Your Restaurant Website
So many restaurants set up their website and then never change it. Putting some festive flair into your website can help promote your Christmas restaurant promotions too. Take some time to update the following:
Change your banner image to a festive image.

Create a holiday page 

Post your holiday hours on multiple pages - Holiday pages, hours of operations sections, and your homepage.

Add any set menus to your holiday information.
While you're updating your website, it's a good idea to double-check your Google My Business information too. Make sure that your Google information, such as your phone number, address, and website information, is correct and that directions are easy to access. 
Use Social Media
Sometimes posting isn't enough. You can surely post to your Facebook pages, Instagram account, and even keep up on Snapchat, Twitter, and TikTok. Post regularly and go beyond just posting. Interact with those who comment or share your posts. Acknowledge those who spend time on your social media pages and engage with them. 
You might post a photo of your various restaurant Christmas decorations and ask people to comment with their favorite holiday color schemes or decoration pieces. 
Another way to use social media is to address some Christmas ideas for restaurants. It seems like every family has that one person that would rather have everyone cook up a banquet at home. Use social media to address some of the less than savory elements of home cooking. Photos of burnt turkeys or a sink full of dishes with a snappy caption can help bring families in. 
Create Personalized Emails
Christmas decoration ideas for restaurants are not the end-all of the holiday season for the food and beverage industry. If you have a loyalty system or an email list, you can use a variety of services to create personalized emails. You don't have to sit and write them yourself. Instead, use MailChimp or something similar to plug-in names and more to personalize your emails. 
Wondering what to put in your personalized emails? Use personalized emails for marketing, or at this time of year, use them to send restaurant Christmas cards or e-cards.
Give Out Flyers and Posters
Earlier we discussed Christmas menu ideas for a restaurant, but people won't know about your special menus if you don't tell them! Use flyers to showcase your special menus or posters to show that you have different holiday hours. Post these flyers and posters to social media and distribute them in your store and locally. 
Bonus: 12 Days of Christmas Promotion Ideas
These 12 days of Christmas marketing ideas are great for reinforcing your promotion plan and drawing more attention from locals. As you explore various restaurant Christmas advertising ideas, don't be afraid to get creative. Use these ideas as a starting point:
Daily freebies for loyalty club members such as a free drink after dinner

Gamify your social media through a "Caption This" or add to a particular hashtag such as #BarleyBrewsHoliday2022, then select the best submission to provide a discount.

Invite your younger generation to make a promotional video and post it to your social media in exchange for a free dessert. 

Advertise a prix fixe meal. Providing an exceptional meal at a set price can draw in more reservations and walk-ins. 

Use a gift card giveaway to certain groups of customers. For example, loyalty programs that show members who come in more than once a month, or to managers who plan the office party at your restaurant. 

Extend business hours with a shift in focus. Use theme-nights, invite local businesses to plan their holiday parties, or acknowledge special events after hours. 

Develop marketing through charity. Team up with a local charity and run a 3-week or month-long promotional benefit where you accept donations and possibly use your location for promotional events. 

Market on all fronts: create consistent imagery across your table tens, website page for the holidays, social media posts, and signage. 

Show off a worldly holiday treat menu featuring items such as Russian Christmas Tea Cakes, Mexican Bunuelos, English-fasioned Eggnog, and Snickerdoodles. Offer these treats as a low-cost addition to any meal, for example "Add Eggnog or one baked treat for $1"

Target your local first responders and truckers through radio advertising. Advertise on local radio channels that you'll provide a special treat or discount to first responders. 

Offer family packages. Similar to a set menu, create a 'family menu' and serve the table family-style at a price lower than what a family of 4 to 6 would expect ordering individually. 
Host a holiday challenge and acknowledge the winner. Christmas advertising ideas for restaurants tend to revolve around the menu, but you can expand or adapt this idea. Put on a holiday foodie challenge or push people to get creative and create the best centerpiece from items placed on the table. Post a photo of the winner or winners of each day on social media and a wall in your restaurant.
Sign up for our newsletter
Useful tips, articles, webinars about the restaurant business
You're already subscribed!
Double-check the email address you have written
✔ Thanks! You're now subscribed to our blog updates

Your detailed checklist for opening a new restaurant
Setting up a restaurant business? Use our checklist to do it right.
×
Sign up for our newsletter
Useful tips, articles, webinars about the restaurant business
You're already subscribed!
Double-check the email address you have written
✔ Thanks! You're now subscribed to our blog updates