Restaurant management isn't just the fun of creating interior design, testing menus with the chef, and thinking up concepts for the next promotion. Every restaurant owner has to cope with the inventory, too. Despite the fact that the inventory is one of the most boring parts of operating a business, it helps to avoid most of the problems with supplies, food waste, billing, and monitoring restaurant employees. 
Now the thing is, the inventory is no longer a tedious process, and all those endless tables that have to be filled in manually are redundant. It still requires time and an accurate approach, but most of it has been automated thanks to restaurant inventory management software.
What is inventory management in a restaurant?
Restaurant inventory management is a system of procedures for tracking food items or products in stock and their usage for the purpose of minimizing wastage while meeting demand, which is essential for running a profitable business.

Unlike the old-school paper procedure, an automated restaurant inventory management system provides the most complete picture of the movement of ingredients and products, allowing you to generate reports as quickly as possible thus preventing false data entries. In addition, restaurant inventory software lifts the extra burden on staff and allows you to completely drop the inventory preparation phase. Where once it took 3–5 days to do the inventory check, now it's a day.
Restaurant inventory management software speeds up and facilitates the work; reduces the number of staff employed on it; allows you to instantly compare the actual and the book balances; helps to control your food costs; and indicates if there are any incorrect stock reductions.
It is important to find a restaurant POS system that includes an actual point of sale and management console so that you don't have to use different software for different features. Look for all-in-one solutions and try them one by one to ensure that you chose the right one. Many POS system vendors offer a test period for the convenience of business owners. 
When you control inventory in a restaurant you need to understand that this is more than just stock tracking and comparing the book and the actual balances. The inventory result directly affects your actual income and marginal profit. So, how do you keep track of the inventory in restaurants, how often should you do it, and, most importantly, what do you do with the inventory results?
How to make an inventory report for the restaurant
So, where do you start and how do you do the inventory in a restaurant? At the stage of inventory preparation, you need to take into account all the receipts, invoices, supplies, ingredient and product movements, write-offs: this list is really long.
Indeed, there are lots of things that are required for a successful inventory. Fortunately, nowadays the restaurant business has some great software solutions that aim to make a business owner's life so much easier by simplifying and optimizing long, routine processes. As we said earlier, it is better to find a POS system that will provide you with the most comfortable inventory checking features, while reducing your participation at every stage to a minimum.
Let's take a look at report creation using the Poster example. First, you need to specify the correct inventory period. Then you will need to enter the actual stock balances in the POS system (these must be counted manually in storage and entered in your restaurant inventory list). All other data, such as supplies, ingredient movements, retrievals, and sales, will be automatically calculated by the system. As a result, the system automatically generates a report which shows the difference between the actual balance in storage (which you calculated yourself) and the planned one (this is the number of products or ingredients that should be in stock, taking into account all sales, reductions or movements). These indicators will be displayed in the report to make it much easier for you to analyze the data.
How often should an inventory check be made?
Whether you like it or not, the inventory, no matter how routine and boring it may seem, is the most important procedure for maintaining order in a restaurant. If one is conducted regularly, you will be able to make changes in the technological processes on time, optimize expenses, improve your key performance indicators and ensure that you manage your business properly.
Depending on your time frames and the number of items to check, there are several types of inventory:
Monthly. Takes into account products, ingredients, and cleaning products.

Weekly. Usually, this inventory only covers product checking.

Daily. Bar stock accounting. Every evening, a manager or senior barman should make an inventory check to ensure that there are no shortfalls or non-appearances. Unlike the bar inventory, a daily kitchen inventory is time-consuming and may require work to be suspended, which is why restaurant owners prefer to do this weekly.

Unplanned. This is a sudden inventory check that no one else knows about. This can be either a spot check for specific items or a complete kitchen or bar inventory to detect shortages, theft or surpluses in the purchase of products. There is always the possibility that the person responsible for the inventory may falsify the data in the report, so, at the first suspicion of abuse, an unscheduled inspection should be carried out.
Also, the inventory may be either full and partial. The full inventory involves the enumeration of all products, ingredients, equipment and cleaning products, including napkins and toothpicks, and is taken about once a year. The partial inventory assists in monitoring restaurant staff, identifying shortages, recalculating expensive menu items, etc. Neglect of inventory checks will affect the profits of the restaurant, and, in this way, you do those employees who cheat a favor.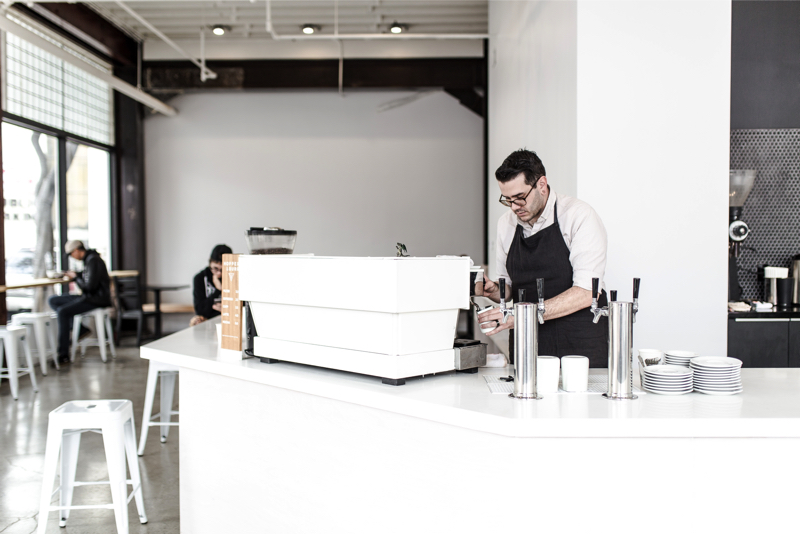 Who is responsible for restaurant inventory management?
As a rule, the restaurant administration (manager, chef and chief bartender) maintain and are responsible for the kitchen and bar inventories. That is why you need to understand the importance of knowing how to hire a good chef. If after an inventory check there is a difference between the actual and the book balances, this shortage is apportioned between the materially responsible employees (cooks, bartenders, waiters, manager). Often, the restaurant owner and chef underestimate the importance of personal involvement in the inventory checking process. Yet in fact they should be motivated to manage inventory in a restaurant themselves.
What an inventory check can point you to
Mistakes in accounting units. For example, according to the invoice you took delivery of packaged products. When entering your actual balances into the system you specify the quantity per item, while the program already has this position entered in packages.

Product duplicates. For example, somehow you receive double items: "frozen strawberry" and "strawberry frozen". It may happen that the dish recipe includes one of these items while the actual product is delivered as the other. The inventory helps disclose discrepancies like this.

Large stock balances. It is better to procure product supplies more frequently, though in smaller quantities. This is "frozen" money, which will also affect your profit margin, out of which you pay all the monthly expenses.

Mistakes in calculations. When you see that the balances on the same menu item differ constantly, you need to check the calculation card which includes this position.

COGS (cost of goods sold). This shows how much money you spend on inventory and your profit margins. This metric helps you build financial health in your restaurant and budgeting.

Food cost. Calculations for product and ingredient food costs are based on supplies and the weighted average cost method.

Food Usage. This is a very important metric to track. It shows the amount of each ingredient used during a specific period and whether you bought just enough product to sustain your menu or whether in fact you have overbought.

Theft. This point needs to be discussed in more detail.
Employee theft in the restaurant
There is nothing new about theft by employees: this is part of the restaurant business, but little is said about it. The only way to reduce the number of such incidents is very careful management because you never know when it's happening. It's sad to admit, but some employees want to get more than they ought to out of their work. Most incidents of theft are not publicly discussed, and who knows, maybe the employee you just hired was fired from his previous job because of theft. The reason why restaurant owners try to cover theft up is quite simple and easy to understand: no one wants bad publicity. Most employees are honest in their work and don't give a moment's thought to theft, yet just one employee is enough to cause damage to and extra expense for your restaurant. There are many mistakes that waiters make but theft is something to which you shouldn't turn a blind eye.
How to deal with theft:
Pay attention to the open orders on the point of sale tablet which remain open the longest.

Analyze the average service time. If there is suddenly a significant departure from average service speed, figure out the employee and the reason for this. Then you can further analyze the tables, taking into account the dishes and drinks ordered, and start identifying patterns. You can review all this data on your POS software.

Conduct a selective unscheduled inventory of specifically those items (ingredients) used in the preparation of popular dishes and drinks.
There is another way to avoid theft in your restaurant, though it is more complicated. When you create a menu and develop each dish individually, you need to take into account the waste percentage (trimming and peeling vegetables, meat and literally everything that goes into the garbage). Then you will immediately notice should this figure suddenly change from 20% to 80% (usually these are not the cheapest positions, for example pineapples or other vegetable and fruit that are hard to peel). Eventually, it may turn out that the barman uses one pineapple to prepare a cocktail for a guest while he takes another for himself.
How to manage the restaurant inventory
Your managers should be able to work with reports and explain why there are discrepancies in order to understand how they can be prevented in the future and stop themselves falling into a trap. The main thing is not to make excuses, but be able to analyze.
Review dish recipes.
Check accounting units in the POS system.
View stored product and ingredient movements.
Conduct additional monitoring of those menu positions that regularly go into minus thus incurring financial loss.
Provide additional training for novice chefs and allocate them to responsible mentors.
Review the number of ingredients or products which should be in stock, taking into account all sales, waste or movements.
How to analyze inventory check results
Select positions with discrepancies.

If these are outsourced products (something you do not produce yourself like bottled juice, water, cookies, etc.), recheck the invoices received during the week. If there are no mistakes in them, then there may be several reasons for the shortage such as employee theft (or perhaps you forgot to write off expired products).

If these are the ingredients that go into your dishes, then you need to deal with cost estimates and dish recipes, and if there are no mistakes, you need to check whether the cooks are sticking to the recipes.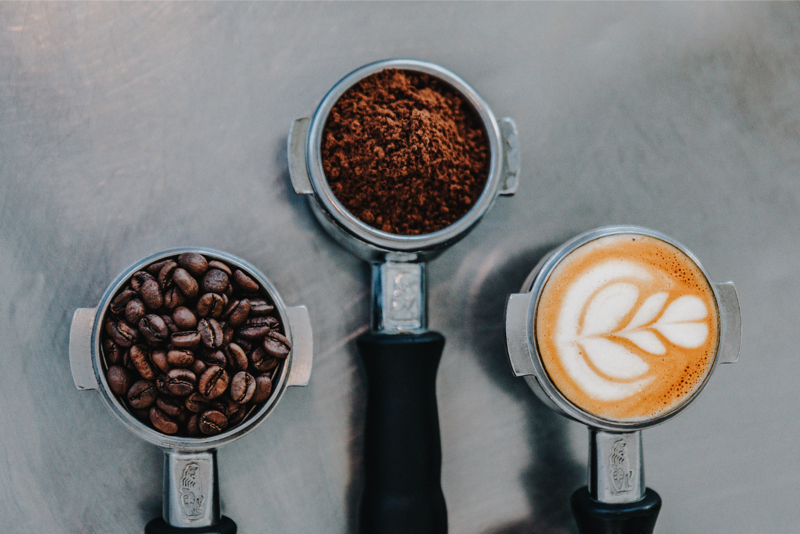 Supplementary and alternative inventory methods
A supplementary method is an unscheduled inventory check on specific items. The effect of surprise is the decisive factor: none of your employees should be aware that you are about to make an inventory check.
An alternative method, more precisely, an analytical method to assist with the inventory, is daily monitoring of stock reductions together with the reasons for making these reductions. If you do this every day, you'll be better able to immediately change product supply and detect problem points more quickly in order to eliminate them in the future.
Some tips for beginner restaurateurs
Plan the routine, assign the staff responsible, and teach staff how to correctly handle invoices (assuming, of course, that you don't have an accountant to do this for you). Make sure that all dishes and preparations have been entered into the restaurant inventory system. And be sure to remember: you need to keep track of inventory in a restaurant and continually monitor results, it is a never-ending process.