Managing a restaurant is challenging no matter how you look at it. Many entrepreneurs start their first restaurant unaware of the ups and downs of the restaurant business. And this might be their biggest mistake. The truth is that the competition in the foodservice industry is growing and new players had better be fully prepared to face it.
If you are thirsty for professional knowledge, you are on the right path. There are plenty of useful resources where you can find useful restaurant management tips. You should just select what to start with. So, why don't you embrace the wisdom of the best restaurant business books to get the ball rolling?
If you're looking for your next read, we'll help you make your mind up. Check out the following books! They are our favorites. Hopefully, you'll find the real thing in our list of the best books for starting a restaurant.
Top 14 books for successful restaurant managers
There are thousands of books about restaurant industry basics and life hacks. Some books cover the restaurant business in general, while others are focused on more specific topics. For example, you can find about a dozen best restaurant marketing books or a bunch of books on how to be a good restaurant manager. You might be curious about how we picked these particular 14 books. Here are our selection criteria:
Written in this decade. If a book is relatively new, you'll get the most relevant tips and tricks.

Appreciated by readers. If a book gets top reviews on Amazon, you can trust it.

Written in English. If a book is written in English, you'll most probably be able to read it even if you are not a native speaker of English.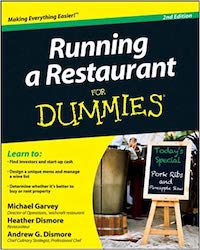 1. Running a Restaurant for Dummies
As with any book from the "For Dummies" series, Running a Restaurant for Dummies is notable thanks to its light and funny writing style. With the sheer number of restaurant management hacks given, the book can be easily treated as a manual. However, thanks to an engaging and never intimidating tone of voice, it makes for an entertaining read as well.
Like any of the best books about restaurants, Running a Restaurant for Dummies assumes that the reader is new to the restaurant business. It lays the entire groundwork from business plan creation to marketing, hiring, financial strategies, etc.
While the book was originally written back in 2004, in 2011 the second edition was published with revised content and added hacks.
Year of release: 2011
Written by: Michael Garvey, Heather Dismore, Andrew Dismore
Where to buy: Amazon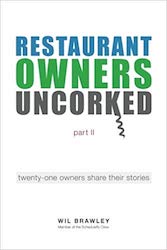 2. Restaurant Owners Uncorked: Twenty-One Owners Share Their Stories
"Most restaurants fail. Yours can succeed," the author states in the book's preview text. There's no telling objectively why some food businesses thrive, and others fail to make it.
With Restaurant Owners Uncorked, however, the reader is invited to get into the mind of twenty-one successful restaurant managers in order to understand what made their enterprises stand out.
It's one of the best books about restaurant management, with engaging interviews, showcasing the kind of conversations with the legends of restaurant management you always wished you could have. Among those featured in the book, there are titans like Phil Robert and Scott Leibfried.
Reading Restaurant Owners Uncorked is a ride. It describes the ups and downs a restaurant manager will have from Day 1, as real-life examples motivate better than anything else can.
Year of release: 2011
Written by: Wil Brawley
Where to buy: Amazon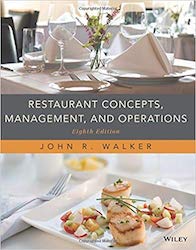 3. Restaurant Concepts, Management, and Operations, 8th Edition
After a mind-blowing eight editions, Restaurant Concepts, Management, and Operations has become a classic for restaurant managers. It's a go-to book for a host of successful food business managers and one of the best books for restaurant owners. Unlike those restaurant management books that only change the cover and style for a re-issue, John Walker has put in a ton of effort to bring the book up-to-date.
The new edition has been improved with charts, tables, and dozens of new tips for each stage of food business management. The book is a complete guide to a successful restaurant and lays the foundations for a successful enterprise.
Creating the concept and the menu; designing the restaurant and stocking it with equipment; staffing and dealing with legal concerns; cost control and financing; marketing and promotions, all these are the aspects of the restaurant business Restaurant Concepts, Management, And Operations covers well.
The book is one of the fullest and most in-depth restaurant management guides. Check it out before starting a business and you'll save so much time and avoid unnecessary stress.
Year of release: 2017
Written by: John R. Walker
Where to buy: Amazon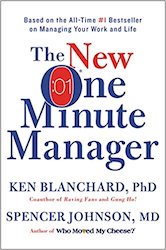 4. The One-Minute Manager
The book builds on the base of the methodology of project management with the same title released back in the 1980s. While it doesn't touch on aspects of restaurant management, it's included among the best books for opening a restaurant as it deals with project and time management, increasing personal efficiency, and motivating others to do the same.
In a little over 100 pages, The One-Minute Manager covers a lot of what it takes to share ideas, work as a team, resolve management issues, and deal with personal problems. The writing style of the book is among its many highlights: the reader follows a young man as he goes about opening a business.
The One-Minute Manager is a business tutorial even a kid could understand and relate to. Thanks to creative narrations, the principles laid out in the book stay embedded in your brain. It's a highly useful and engaging read, and, on top of that, it doesn't take more than an hour to read The One Minute Manager cover-to-cover.
Year of release: 2015
Written by: Spencer Johnson, Ken Blanchard
Where to buy: Amazon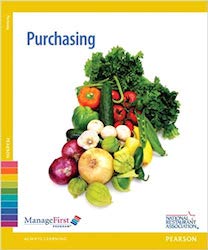 5. Purchasing, Second edition
Statistics, up-to-date information, and insights only top-notch professionals will know gathered in one book? That's what you can expect in Purchasing. Created specifically to help business owners to get their restaurant off the ground, the book is the culmination of experience and insights collected by the National Restaurant Association (NRA).
The key principle of the book is the "Ten Pillars of Restaurant Management." At NRA, these are defined as a set of rules and ideas a manager has to know in order to run a successful long-term business.
Purchasing is written as a textbook on hospitality, defining all the competencies and skills a successful manager has to master, as well as what it takes to find a favorable environment for your next big business.
Granted, compared to a few of the other books reviewed here, Purchasing doesn't have the most engaging style and it requires the reader to possess a certain level of knowledge about the hospitality industry. Nevertheless, this guide is highly trustworthy and jam-packed with insights, which makes it a must-have on a manager's reading list.
Year of release: 2012
Written by: National Restaurant Association
Where to buy: Amazon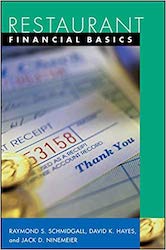 6. Restaurant Financial Management Basics
Financial management is a struggle any entrepreneur will, sooner or later, have to face. When it comes to restaurant management, financing is one of the biggest pains in the neck. A few mistakes can lead to huge business losses and government fines.
However, even the most successful restaurant managers didn't start their businesses with an accounting degree. All of them have learned to manage their finances with books like Restaurant Financial Management Basics.
There's a brief rundown of all the financial operations a restaurant manager has to deal with: cash flow, pricing, budgeting, cash-and-revenue control, and equipment accounting are all covered in a straightforward style with as little professional jargon as possible.
The book doesn't intimidate you with the challenges at hand, nor will it make you dread all things financial. On the contrary, with ready-to-use templates for record keeping, checklists for planning, and briefs that summarize common accounting principles, you'll finally be in the clear and get a better understanding of restaurant financial management.
Year of release: 2017
Written by: Raymond S. Schmidgall, David K. Hayes, Jack D. Niemeier
Where to buy: Amazon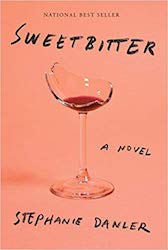 7. Sweetbitter: A novel
Who doesn't enjoy a behind-the-scenes look at what a successful restaurant is really like? Ever since the wildly successful Kitchen Confidential, a book similar to Sweetbitter both in message and genre, restaurant managers have been eager to read more chef memoirs.
Sweetbitter provides readers with a taste of a waiter's backstory and her take on the restaurant business. Apart from being beautifully written and laid out, the book is full of insights managers would do well to take into account. Moreover, thanks to Stephanie Danler, you'll be able to get a peek behind the curtain of the best restaurant in New York.
The book has a personalized narrative which a restaurant manager will have to filter out when looking for work-related insights. However, it's a creative and engaging take on the serving culture in NYC that you can benefit from while working with your own staff.
Year of release: 2016
Written by: Stephanie Danler
Where to buy: Amazon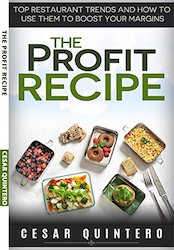 8. The Profit Recipe: Top Restaurant Trends and How to Use Them to Boost Your Profits
This book is a reflection of the modern hospitality industry. Cesar Quintero managed to collect and analyze the trends that will lay the foundations for businesses over the course of the next decade. Apart from creating something of a 'snapshot of a generation', The Profit Recipe does an even better job at explaining how to apply in practice the trends and currents of the restaurant business.
The book is fairly short, but every sentence is an insight that can be used. Some readers complain that the author promotes a software product every once in a while, however the recommendations could be quite useful for managers looking forward to upgrading their businesses and improving daily workflows.
It's hardly a 10/10 book but it is an engaging read, nonetheless. The Profit Recipe is a good one to check out if you are a newcomer to the industry and want to get a better idea of restaurant monetization.
Year of release: 2014
Written by: Cesar Quintero
Where to buy: Amazon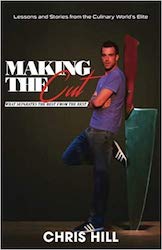 9. Making the Cut: What Separates the Best From the Rest
Making the Cut: What Separates the Best From the Rest is a must-have for idealistic, aspiring restaurant owners as it tears off the masks and debunks the myths that surround the restaurant business. The book dedicates a fair share of attention to what it takes to succeed without losing the passion that brought you into the kitchen in the first place.
Chris Hill, the author of Making the Cut, put a ton of his personal experience into the book. These are the kinds of laser-focused insights you'll have a hard time finding on the web. And he writes it all in a light conversational style without pretense.
Making the Cut is an encouragement to those who think it takes extraordinary culinary and management skills to get into a professional kitchen environment. You're sure to enjoy the real-life insights, both on management and cooking.
Year of release: 2016
Written by: Chris Hill
Where to buy: Amazon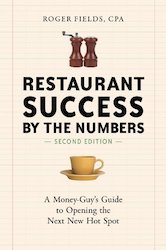 10. Restaurant Success by the Numbers, Second Edition
It's no secret that the first year in the restaurant business (and any other industry, for that matter) is the toughest. As opening your own place is, above all else, a huge investment, it's essential to get through the initial hardships in order for the money and time to pay off.
Roger Fields, a famous French chef and a successful restaurant manager, shared his own insights on what to do if you struggle to manage your place during the first year of business.
How do you get past a lack of experience and build a reputation? What do you do when sales are highly unstable? What are the most common mistakes of financial managers that lead businesses to fail? He answers all of these questions in detail, with a touch of personal experience and that of his peers.
The book doesn't have a particular target audience in mind; it's a perfect fit for big restaurant chain managers as well as small cafe owners. Restaurant Success by the Numbers does an excellent job in walking the reader through all the monetization models, as well as legal and financial practices. It's your guide through the business side of restaurant ownership.
Year of release: 2014
Written by: Roger Fields
Where to buy: Amazon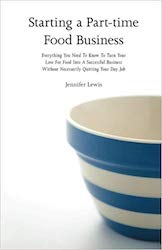 11. Starting a Part-time Food Business: Everything You Need to Know to Turn Your Love for Food Into a Successful Business Without Necessarily Quitting Your Day Job
Combining entrepreneurship and a day job is challenging as it is, and even more so when it comes to the food business. Starting a Part-Time Food Business is among the best books for restaurant entrepreneurs and serves as proof that not having enough time is not an excuse when passion meets determination.
Apart from the massive amount of motivational value Jennifer Lewis packs into the book, a restaurant manager will get dozens of hacks on how to keep an eye on the place remotely, prioritize activities so that you can keep up with a day job, and still have time to tend to your friends and loved ones.
The book is a beautiful patchwork of inspiring stories, tips, hacks, and tricks. It's never a dull read, it's full of sincere confessions of successful restaurant managers, and it's highly memorable. It's a motivating and inspiring read that might just be the final push you never knew you needed.
Year of Release: 2011
Written by: Jennifer Lewis
Where to buy: Amazon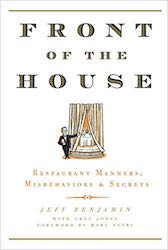 12. Front of the House: Restaurant Manners, Misbehaviors and Secrets
While we've already reviewed a lot of books that touch on conceptualization, marketing, and finances, Front of The House is a great addition as a restaurant service book. Jeff Benjamin, a renowned restaurant manager, has admitted himself that he "lives for customer service."
His work is where passion meets careful analysis. Without denying that restaurant management is an art, he approaches it as a science, offering tips and tricks that should work no matter the scale or the location of the business.
The book is highly focused on what it takes to attract a loyal customer, mostly oriented on the steps needed to convert a one-time visitor into someone who's sure to return. Front of The House doesn't lack for examples and personal stories. Some say Jeff Benjamin even goes overboard and focuses too much on his own experience, yet that doesn't deny the amount of pure substance the book ultimately offers.
Year of Release: 2015
Written by: Jeff Benjamin
Where to buy: Amazon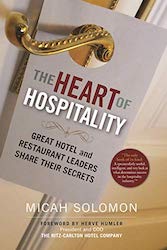 13. The Heart of Hospitality: Great Hotel and Restaurant Leaders Share Their Secrets
The Heart of Hospitality is a study in customer service and the factors that determine a business's success. The book features the stories of top hotel and restaurant managers. The Heart of Hospitality is a blend of textbook rules and real-life examples. It's the snapshot of all the methods used by top-notch professionals. And all of the tips listed in the book are highly applicable to anyone starting a business.
The main point of The Heart of Hospitality proves that the success of a business comes from human connections. The entire work is a restaurant guide book on how to interact with others, whether a client, a partner, or a staff member.
Admittedly, some stories don't touch the restaurant business in particular and have more to do with hotel management. That's not to say that there aren't dozens of insights a food business owner can pick up. At the end of the day, reading The Heart of Hospitality would be an engaging experience and time well spent.
Year of Release: 2016
Written by: Micah Solomon
Where to buy: Amazon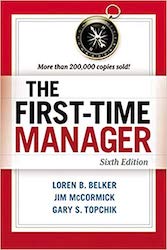 14. The First-Time Manager
The First-Time Manager is another long-time classic that's been revised and updated to meet the needs of the new generation of managers. It extensively covers eight qualities that are essential to running any successful business, including a restaurant, covering: hiring, firing, communication, planning, organizing, training, monitoring, and evaluating.
Knowing it's easy for managers to lose their standards, the authors pay a lot of attention to sticking to your inner principles: "class in a manager." The book is written for beginners, without going too in-depth into methods and practices, so it's a solid guidebook on where you must start as a manager and what it takes to understand the performance of your business and communicate your goals to a team.
Each chapter of The First-Time Manager stands on its own, which means you can skip the chapters that aren't urgent and come back to the book in time of need. It's the restaurant manager's handbook to the basics of managing that one should always have to hand.
Year of release: 2012
Written by: Loren B. Bilker, Jim McCormick, Gary S. Topchik
Where to buy: Amazon
Reading books, you embrace the knowledge of industry experts. Learning from someone else's mistakes helps you avoid making your own. However, that's not the only way to become a better restaurateur. You can improve the efficiency of restaurant management by using dedicated tools as well. Using a restaurant POS software, like Poster, you learn to optimize business processes. Your restaurant POS software will help you set up your restaurant workflow in line with industry best practices. All in all, there are dozens of solid tools, books, and guides that will help managers run restaurants from scratch. It's best that you stay open to new opportunities and lifelong learning!