This article is aimed at business owners who want to delegate part of their duties to an authorized individual. If you want to fully control all processes, from hiring employees and making a schedule for waiters to monitoring employees' work and financial reporting, then this article will help you decide if you can manage to do that on your own. So, how to hire a restaurant manager?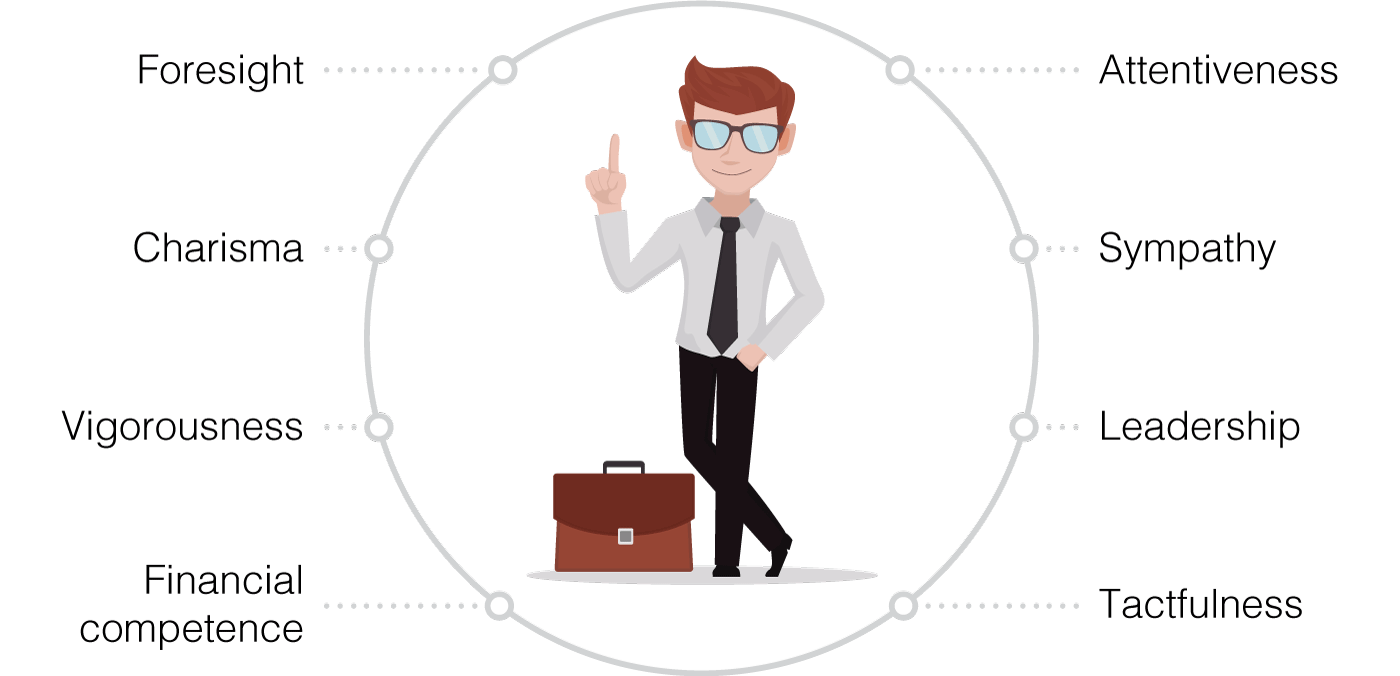 Choosing the perfect manager for a cafe or restaurant
Finding a good manager is sometimes even more difficult than finding an excellent chef. In fact, restaurant management is just as important as the work that goes on in the kitchen. Let's start with the qualities that, in our opinion, a right restaurant manager should have:
Foresight. A good manager always thinks a few steps ahead. When hiring a student, the manager must take into account that he will fill the vacancy only temporarily, and, in the future, his hours will have to be covered by other employees. When handling unreasonable guests, he should not jump to conclusions and punish the staff. Of course, although the customer is always right, if an unreasonable customer is overly appeased, he might make other, worse scenes in your restaurant with a clear conscience.

Charisma. Charisma is essential. Clients and staff should listen to the manager not only because he is in charge, but also because he is an interesting person with rich life experiences who has something to share and teach. He has a lively, competent manner of speech as well as an interesting way of presenting his thoughts. He has to know how to attract people: both guests and subordinates.

Vigorousness. The manager has an irregular working schedule, constant workload, and overtime work, for which he receives overtime pay. He arrives first and leaves last, and works much more than 40 hours per week.

Financial competence. The manager is not an accountant, but he has to know as much as one. He manages all the cash flow in a restaurant and is responsible for cash drawer management, inventory write-off, and the receipt of goods. Furthermore, he must sign for everything. Of course, with convenient and reliable POS software for restaurants, this is much easier to do but still, the manager needs to know how to deal with every process in the restaurant.

Attentiveness. He should notice everything as well: that the waiter did not take the dirty dishes from the table when he passed by with an empty tray, that the customer has nowhere to hang his jacket, from which bottle the bartender pours alcohol into cocktails, etc. Moreover, he should notice everything almost simultaneously. Attention to detail and quick reaction time are essential skills of a good restaurant manager. When problems arise, it is not necessary to punish or lecture the staff immediately, but it is important to notice everything and then solve problems when appropriate.

Sympathy. The manager must be strict, but not heartless. Employees should trust him with their work problems and even with personal experiences, which also affect their professionalism. It is not necessary to be a psychologist, but it is desirable to be able to listen, and that will be enough in most cases. Conflicts at work should be solved immediately, and finding a compromise would be the first thing to do.

Leadership. A good manager is someone who is ready to start working at the bar if the bartender cannot cope with the influx of visitors or help the waiters take customers' orders during rush hour. He should stay after work and recount the proceeds when needed to understand where shortages came from. He should be ready to take on some of the duties of other employees, so as not to slow down the pace of work for the entire team.

Tactfulness. It is necessary to be able to communicate with people from different backgrounds and keep a distance in conversation so that guests understand they are not speaking to a regular waiter. However, at the same time, the manager has to delve into their problems and show that their opinion is important to him.
The manager is the brain of a restaurant
The manager combines the functions of the administrator and the head of personnel. He coordinates the work of waiters, cooks, and bartenders. He assigns workers to positions and ensures that each of them has all the necessary information about the specialties or the absence of any items on the menu. In addition, he ensures that there is always a necessary reserve of alcohol, beverages, etc. in the restaurant.
Before hire a manager for your restaurant you should remember that he or she is also the face of your restaurant. He welcomes and greets guests, follows up with them, advises and assists in choosing a table or a hall, and gives dish recommendations. A good manager should know the faces of the regular visitors to the restaurant, their tastes, and their wishes. The first impression of guests also depends on his professionalism.
However, a good memory for faces is only one part of the necessary skills. The ability to recognize the character, wealth, mood, and behavior of guests is something that comes only with experience. Such a manager will not allow divorced spouses to sit at neighboring tables, nor will he sit two businessmen, who came for a business dinner, in front of a family with children. A good restaurant manager always knows what table has been waiting for the main dish for 30 minutes, who just came to sit at the bar and have a couple of glasses, and who should be shown to the table at which his friends are sitting.
Choosing a manager for a cafe or restaurant
The most important thing is to study resumes thoroughly and personally interview the candidates. Prepare some questions for everyone based on the information received. Call their former places of work and try to find reviews about those restaurants, the quality of their service, the amount of work, and their popularity.
If you already know these businesses, then analyze the quality of their work with the new manager. It will be useful to communicate with the personnel with whom the candidate worked before, learn insider information, and get a complete picture before personal communication (if it occurs).
When selecting the candidates, pay attention to the way their work skills are combined with their personal qualities. A person can be an excellent leader and a scrupulous financier, but, at the same time, he may be not able to hold a conversation and smile at the entering guests at the same time. There are no perfect candidates, but if their skills at least meet the initial level, then they can develop. However, when these skills are absent, it will be difficult or even impossible to gain them.
Some other tips for restaurant hiring to know when looking for a restaurant manager include:
Salary. Managerial positions are highly paid. Some restaurant owners try to give bonuses in addition to the usual hourly pay to increase work efficiency. This is a good idea as the bonus depends on the work of the whole team. The main thing is not to allow the manager to abuse his position, and it is important to determine the bonus proportionally to the manager's contribution.

Work experience. This is important not only for a manager, but also for other positions in the restaurant. You must be sure that the candidate understands the work of every employee - from the dishwasher to the bartender. He might work as a cashier or a cook. A huge benefit would be having the experience of managing a non-network institution, where he had to build relationships with suppliers as well as implement his advertising campaign and rules for staff.

Ability to train and select personnel. The ability to create a cohesive and effective team is one of the main tasks of a successful manager. Key employees often follow a good manager when he leaves, or he recruits them to his team when he settles at a new workplace.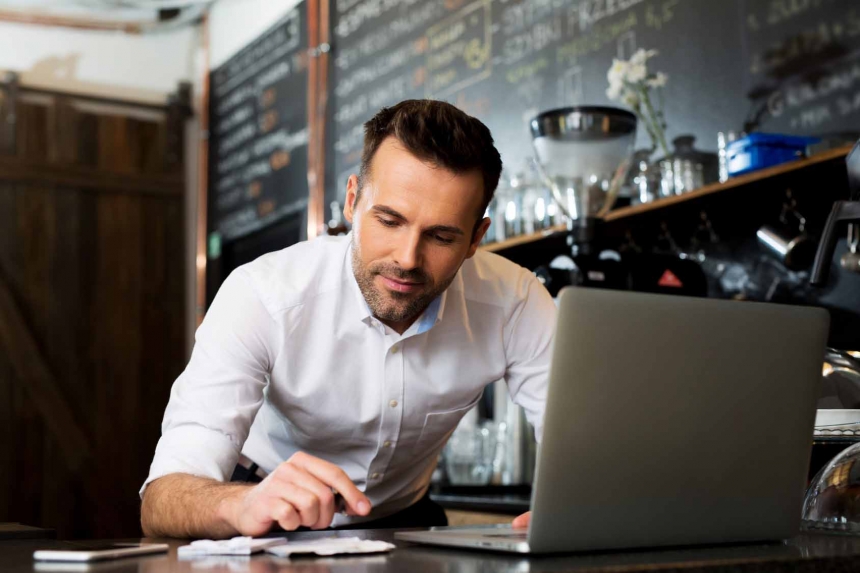 Duties of the cafe or restaurant manager
The restaurant manager must run the business, have time to take care of guests, and not forget about the needs of staff. The main restaurant manager duties are to:
Open and close the restaurant. This is his most important daily operations. The manager has the keys to the building, the alarm code, and access to the safe. He tells employees who should come to work and at what time, where to start work, and when to close. Moreover, he distributes the workload evenly throughout the day and monitors whether personnel close shifts correctly.
Watch the inventory in the warehouses. The manager usually runs everything related to stocks in the warehouse, conducts an inventory, communicates with suppliers, and keeps records of the dishes and drinks that have been sold. The simplest way to do this is to use an automated system. Then the manager's workload is significantly reduced and he can pay more attention to the guests and staff problems. For example, in Poster, the cloud automation system, the owner will be able to monitor the work of his manager from anywhere and monitor the sales and work statistics of his business in real time. This also applies to the next duty of the manager.
Monitor financial transactions. The manager monitors work with cash registers, waiters' mobile terminals, the closing of cash shifts, and encashments. The manager explains the function of equipment and mandatory procedures to the staff: refund, check separation, check breakdown for cash and cashless settlement, etc.
Implement marketing strategies. Even though most owners connect individual marketing teams, restaurant managers are responsible for the realization of all their ideas in life. Managers of small, independent restaurants also must work to promote the brand of the institution, its concepts, and ideas.
Monitor staff costs. The main costs of the restaurant business are the manager's concern. These are added to the responsibility for the distribution of and control over working hours. The manager is responsible for recording work hours and giving reports to the owner and accountant.
Growing a manager
Do not forget that you can also find a restaurant manager within your team. If you did not have an acute need for a manager or you played this role when your business first started, then it is quite possible that you already have a suitable person. Help someone from the staff to achieve this by gradually delegating responsibilities and teaching new skills. You can keep helpful and dedicated people in your business if you give them the opportunity to grow.
A good manager is hard to find and even harder to keep.